How Do You Construct a Pergola?
17th March 2020
So now you know what a pergola is (and if you haven't read our previous article you can find out the answer to that question in full here), it's time to find out how we construct a pergola.
Pergolas differ from conservatories and orangeries, in that they are constructed of a glazed roof with supporting posts. They are open at the front and on one or both sides. Pergolas are a versatile structure that can be used for a variety of purposes. Designed for outdoor living, they can enhance your garden or as shown below, be used as a carport.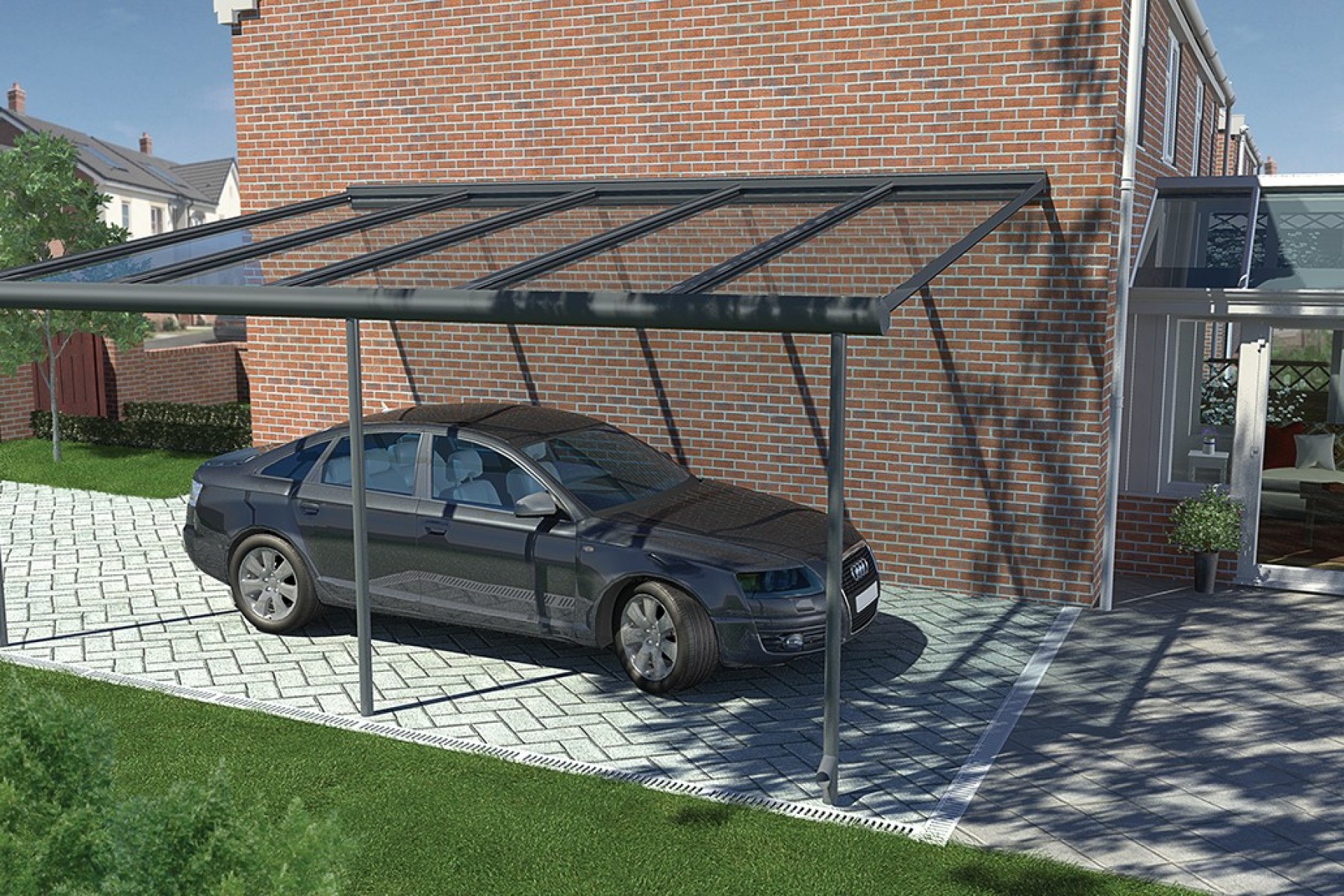 We construct a pergola using an innovative curved beam at the front, which also functions as an ingenious guttering system. Strong and sturdy aluminium posts provide support to the roof, but also act as a rain water pipe taking water away from the gutter.
To make sure your new garden structure is sound, the posts project half a metre (50cm) below ground level. Thereby ensuring that it can resist uplift caused by any wind.
Finally, we glaze your pergola using either 6mm or 10mm glass (depending on your location). The glazing delivers an outdoor feel whilst also providing protect from the elements. This means that you will be able to enjoy all of the benefits of being outside. And yet you will not have to retreat indoors when it rains.
Pergola Prices in Lincoln
If you'd like to discuss a pergola price for your Lincolnshire home, our team is on-hand to offer expert advice. You can call us on 01522 512 020 or fill out our online contact form. For those who want a free, no-obligation quote from the comfort of their Nottinghamshire or Lincolnshire property, fill out an online quote. Or you can visit our team face-to-face and view a pergola at our Lincoln showroom, which is open 7 days a week.