What is a Pergola?
17th March 2020
What is a pergola? You may have heard the term 'pergola' before. used  to describe a type of garden structure. Traditionally, a pergola is an outdoor structure which consists of columns that support a roof. Together making a garden feature that can form a shaded walkway or sitting area.
You may wonder how they differ from other popular structures, such as the conservatory or the orangery. Our pergolas are designed for outdoor living, the roof is glazed and supported by posts. However, they are different as they are left open at the front and one or both of the sides. In many ways, it is like a conservatory without walls. Which means it provides you with shelter from rain and wind. It allows you to relax in your garden, whatever the "great" British weather may bring.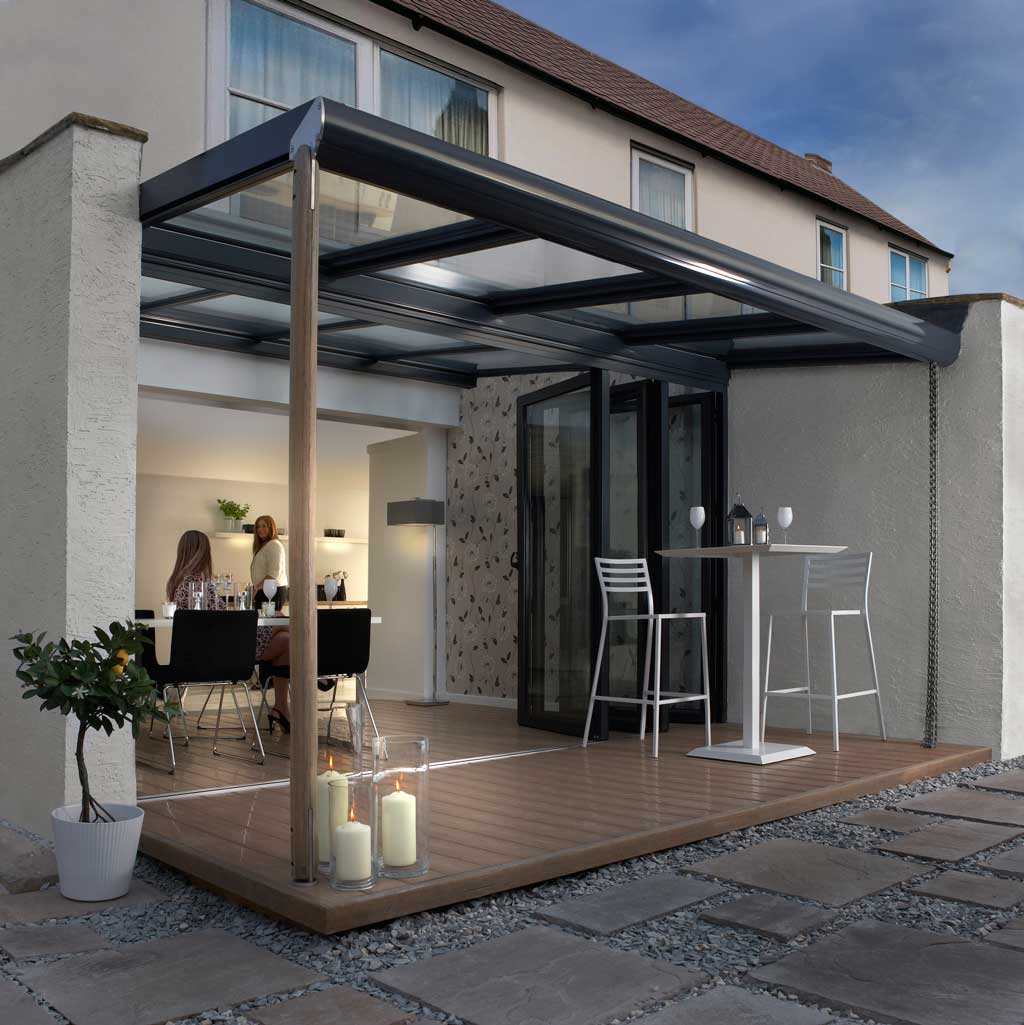 If you enjoy relaxing or entertaining in your garden, then it could function as an additional space allowing you to use your garden all year round. An alternative to the veranda, a pergola is an elegant and simple solution. A pergola creates a stunning patio area, that allows you to use your garden whilst protecting you from the elements.
Your home is enhanced by a stunning contemporary design, which can be used for a variety of purposes. From entertaining and relaxing, to allowing you extended use of your outdoor kitchen. It can even be used as a carport.
So, what is a pergola? A Starglaze pergola is the ultimate outdoor living solution.
Pergola Prices in Lincoln
If you'd like to discuss a pergola price for your Lincolnshire home, our team is on-hand to offer expert advice. You can call us on 01522 512 020 or fill out our online contact form. For those who want a free, no-obligation quote from the comfort of their Nottinghamshire or Lincolnshire property, fill out an online quote. Or you can visit our team face-to-face and view a pergola at our Lincoln showroom, which is open 7 days a week.