Why is Aluminium the Best Material for Your Pergola?
17th March 2020 Comments
You want to make sure that any investment in your home will serve you for years to come. We understand this and so our pergolas are made to provide you with a robust structure which is built to last. Of all of the materials available, aluminium is one of the best for strength, durability, sustainability and performance.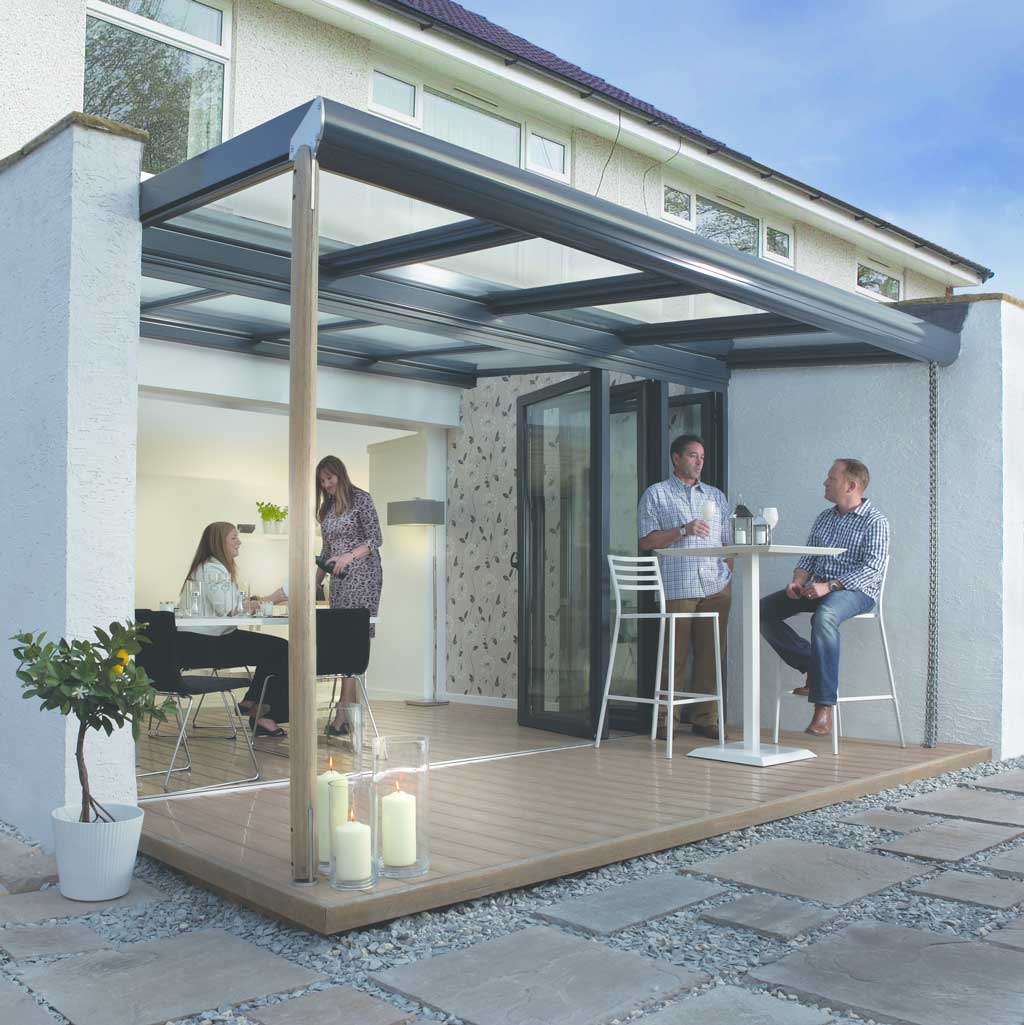 We use aluminium posts, which first of all provide support, but furthermore act as a downpipe diverting rainwater away from the roof. These support posts project 500mm below ground level to provide perfect resistance to wind uplift.
The attractive curved beam at the front is also made from aluminium. This works as an ingenious guttering system, whilst also delivering beautiful aesthetics and a structurally superior design.
With aluminium, you don't need to worry about maintaining your new garden building, as it requires minimal upkeep.
Aluminium is a strong and sturdy material. As such it allows for versatile garden structures which can project up to 3.5 metres out from your home. That creates a lot of space for relaxing and entertaining!
Naturally corrosion resistant, it is the ideal material for outdoor garden features. Its durability mean it will maintain its good looks for a long time.
Aluminium is arguably the most sustainable building material in the world. Long admired for its long life, low maintenance and high recyclability.
Our pergolas come powder coated in two distinctive and neutral colours: textured grey or white. These two popular colours make sure that your new garden room will seamlessly blend with your home.
Aluminium is a long lasting material, and we stand by our quality materials and workmanship. All of our pergolas come supported by a comprehensive 10 year parts and workmanship guarantee.
Pergola Prices in Lincoln
If you'd like to discuss a pergola price for your Lincolnshire home, our team is on-hand to offer expert advice. You can call us on 01522 512 020 or fill out our online contact form. For those who want a free, no-obligation quote from the comfort of their Nottinghamshire or Lincolnshire property, fill out an online quote. Or you can visit our team face-to-face and view a pergola at our Lincoln showroom, which is open 7 days a week.