Aluminium Sliding Doors Lincoln
29th January 2017 Comments
Aluminium Sliding Doors – The Luxurious Lincoln Home Improvements
Aluminium sliding doors are a superb choice for your Lincoln home improvements. They offer endless luxury combined with cost effective prices.
These highly sought after double glazed doors are fantastically stylish, enhancing the beauty of your home and creating a stunning wall of glass for you to enjoy.
Here at Starglaze, we install only the very best aluminium sliding doors in Lincoln homes, ensuring that you not only benefit from superior style, but also exceptional performance.
Our stunning aluminium sliding doors will transform your Lincoln home in so many ways, and they will provide you with a wealth of new lifestyle opportunities to experience.
Read on to find out more about our spectacular aluminium sliding doors in Lincoln.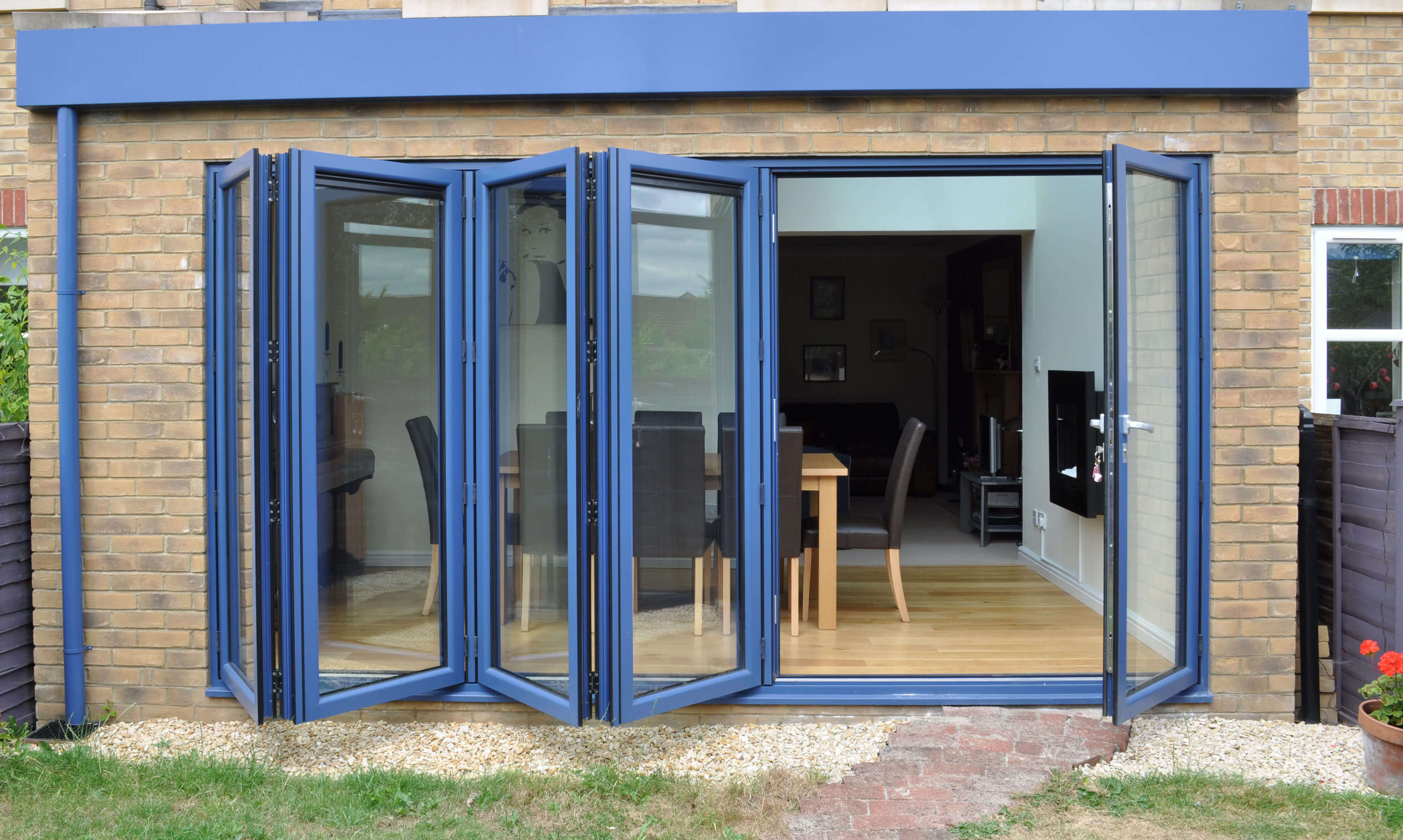 Change the Way You Live with Aluminium Sliding Doors
Aluminium sliding doors are the perfect way to create a new lifestyle and experience of your Lincoln home. Whether you choose patio doors or bi-fold doors, you will create a beautiful feature in your property and benefit from extensive views.
Our aluminium sliding doors are so easy to operate. You can effortlessly open up your home to the outdoors, ideal for parties and family gatherings. The smooth gliding systems of our aluminium sliding doors are crafted from the finest materials and use the very latest technology to ensure long term operation.
In the bitter cold of winter, when the rain is lashing against the glass, you will be warm and cosy within your home. Our aluminium doors are thermally broken, creating a barrier in the profile that ensures cold air can't enter your property and warm air can't escape.
They are fantastically weather resistant too, so there will be no leaks or draughts.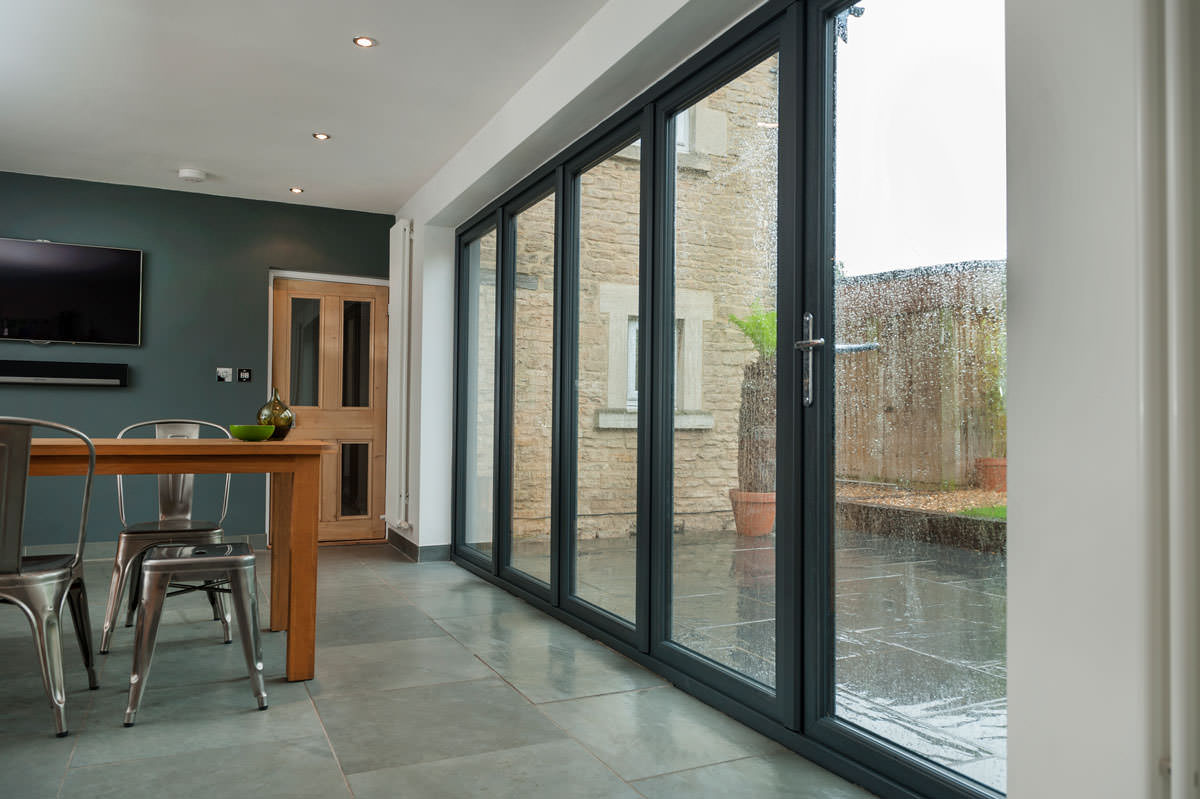 High Security with Aluminium Sliding Doors in Lincoln
With any entrance to your home, you want to be confident that it will protect you from unwanted visitors. One of the superior features of out sliding doors is that they are constructed using high grade aluminium.
Aluminium is naturally strong and robust, ideal for creating secure double glazing. In addition to this, we fit our aluminium sliding doors with high security multipoint hook bolt locking systems. These exceptional locks combined with the inherent performance of aluminium, plus our internally beaded glazing, all work together to create exceptional security.
Aluminium sliding doors from Starglaze will fully protect your Lincoln home and family.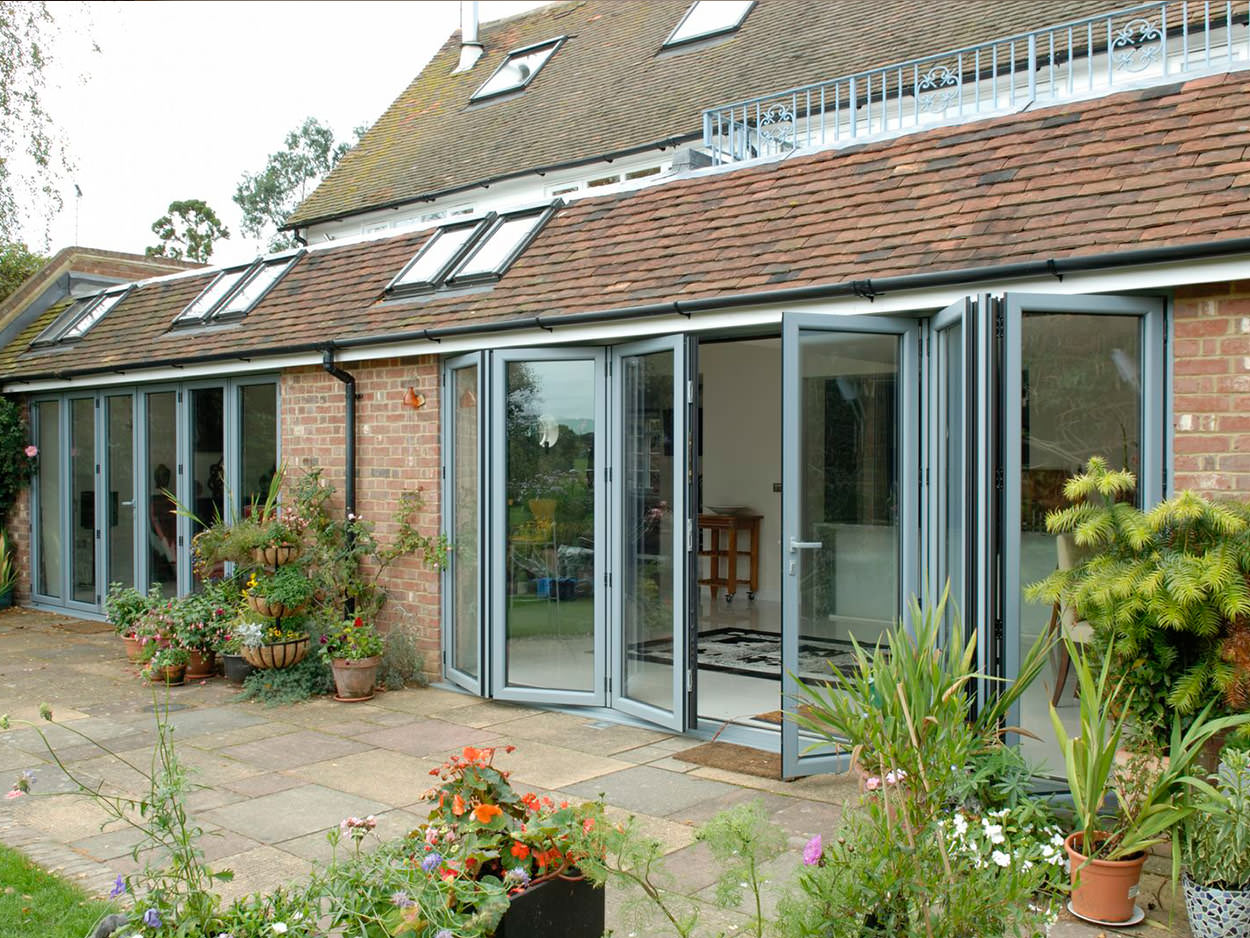 Tailored Designs from Our Aluminium Sliding Doors
When you choose your aluminium sliding doors, you will have a variety of options to tailor them to your tastes and to meet your needs.
Practical options include configuration choices, a variety of widths and number of panels. You can also choose the perfect hardware from a superb range.
When it comes to style, no other double glazed door offers the same extensive palette for you to choose from. With our aluminium sliding doors, there are countless colours to enhance the aesthetic of your new installation.
Opt for bright shades to create a standout feature, pastels for country charm, or traditional colours that will blend in with your home. You can even choose dual colours, enabling you to have one look on the outside and then a different option on the inner frame to complement your interior décor.
Aluminium sliding doors in Lincoln are truly a great option for unique style.

A Choice of Aluminium Sliding Doors in Lincoln
Starglaze are proud to be working with top aluminium manufacturers to provide our customers with exceptional aluminium sliding doors.
There are two fantastic options for you to choose from. Each one is fabricated to the very highest standards, and will give you many years of pleasure.
Our aluminium patio doors are created from the Smarts Visoglide design. They feature vast glazed areas which will flood your home with natural light and give you the most impressive views.
They come with a variety of low threshold options, making them a great choice for accessibility.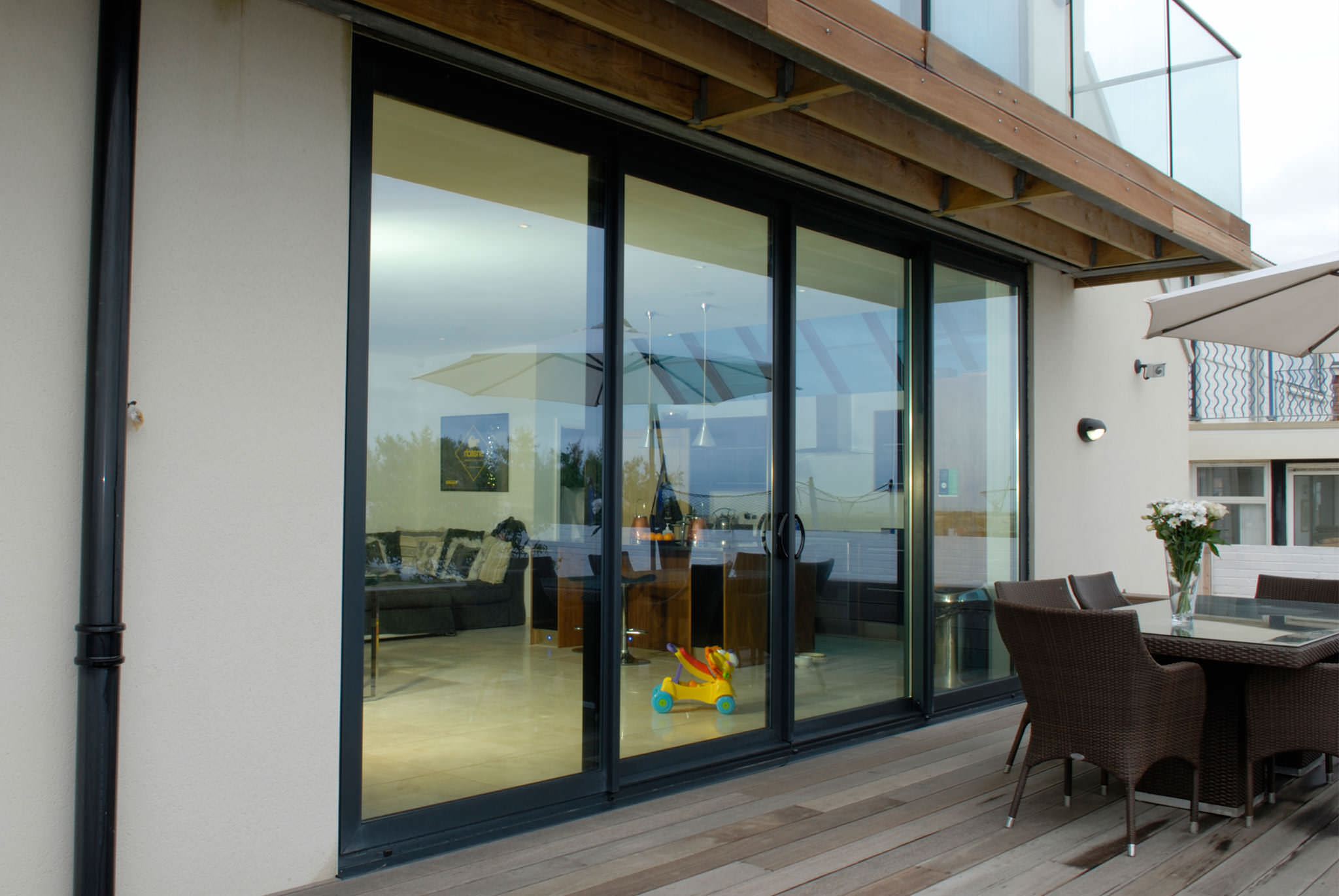 Our aluminium bi-fold doors in Lincoln are constructed using the Smarts Visofold 1000 system.
These incredible doors create a seamless connection between your home and garden, creating one impressive living space. They can also be adapted for accessibility and they are one of our most popular home improvements.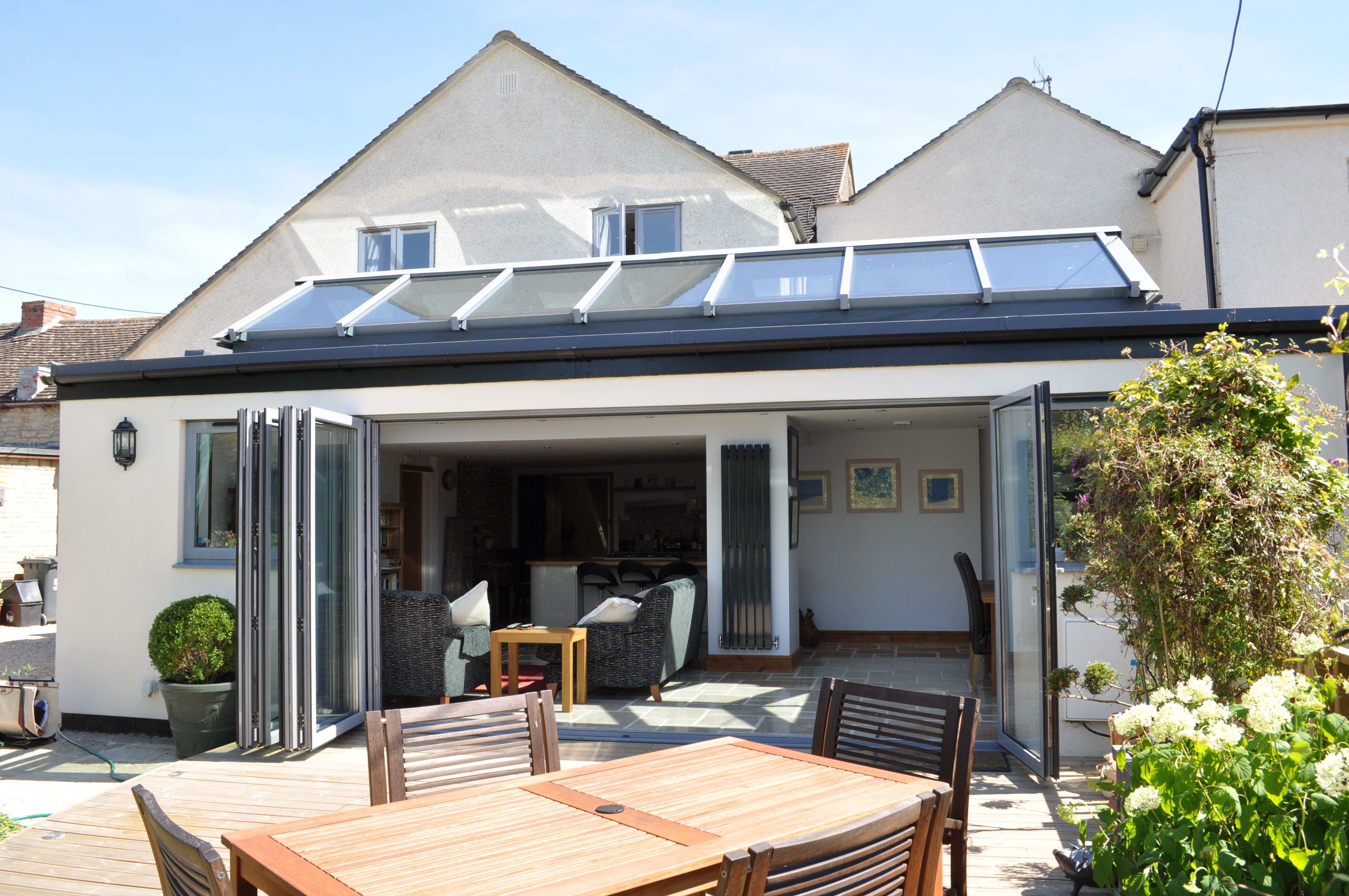 Competitive Aluminium Sliding Doors Prices in Lincoln
With all this quality and performance, you would be forgiven for thinking that our aluminium doors were unachievable when it comes to cost.
Our aluminium doors prices are in fact great value for money. They offer long term performance, making them a brilliant investment too.
Get a tailored aluminium doors price for your Lincoln home improvements in a matter of minutes with our online calculator, or contact us for more information.