Double Glazed Doors Nottingham
20th June 2016 Comments
Double Glazed Doors Nottingham
For exceptional double glazed doors in Nottingham, look no further than Starglaze Home Improvements. We offer a stunning range of double glazed doors to suit your property, including  Front Doors, Back Doors, Stable Doors and French Doors amongst other double glazed door styles.
We understand the importance of getting your Nottingham home improvements perfect, which is why we always endeavour to tailor your new double glazed doors to suit your property.
Choose Starglaze Home Improvements for your double glazing today, and see exceptional results that will bring your Nottingham home into the 21st century.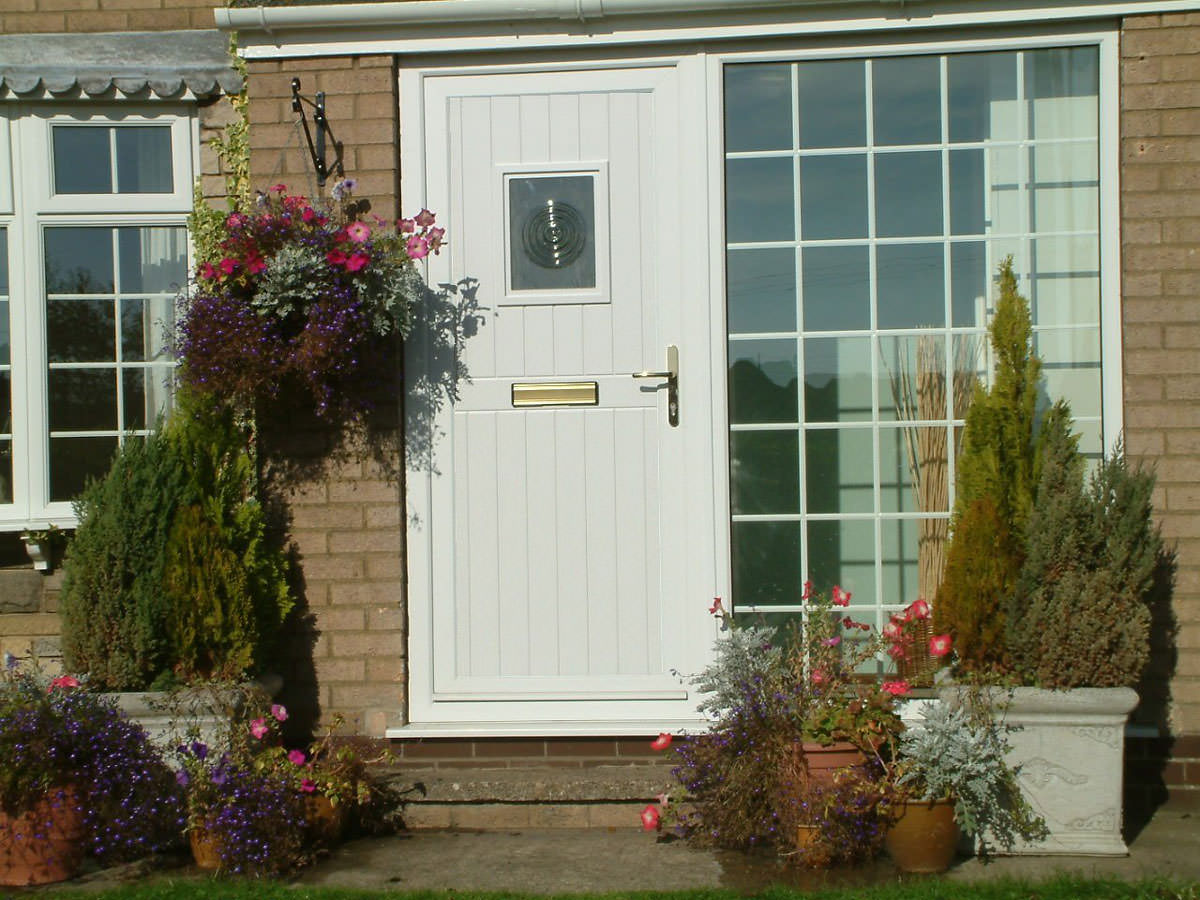 Highly Secure Double Glazed Doors
Our double glazed doors are incredibly secure, fitted with the most robust locking systems on the market to keep your loved ones safe and sound.
Using quality uPVC profiles from Deceuninck, our double glazed doors are virtually impenetrable to intruders and attempted forced-entry.
With optional anti-snap technology, our residential doors will be sure to keep your Nottingham property as safe as can be.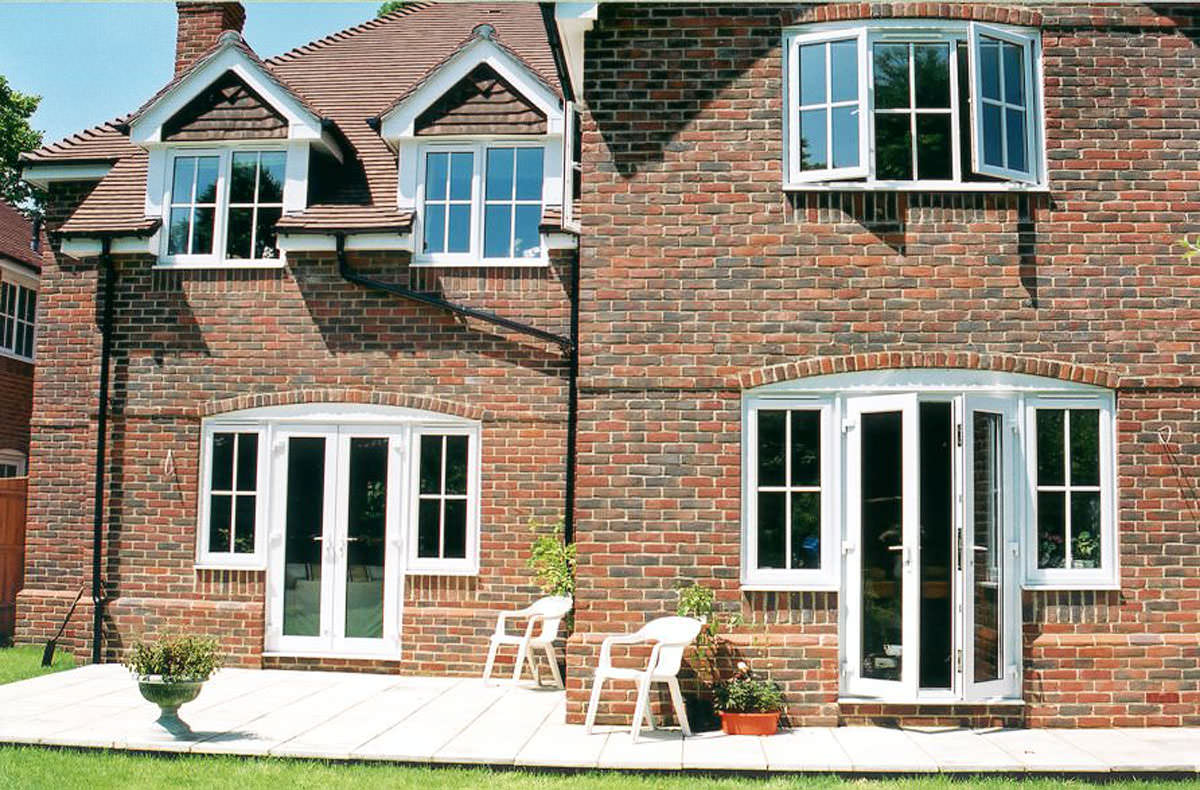 Beautiful Front Doors for your Nottingham Home
Our double glazed doors are a very versatile choice for your home, as they can be used as both exterior doors and internal doors.
Available in a wide range of colours and finishes, our double glazed doors can be tailored to suit your unique personality and style. Whether you're into bright, vibrant colours, or you prefer a more minimalist effect, we have a wide colour range to suit all tastes.
View our stunning double glazed doors today to find the dream door for your Nottingham home!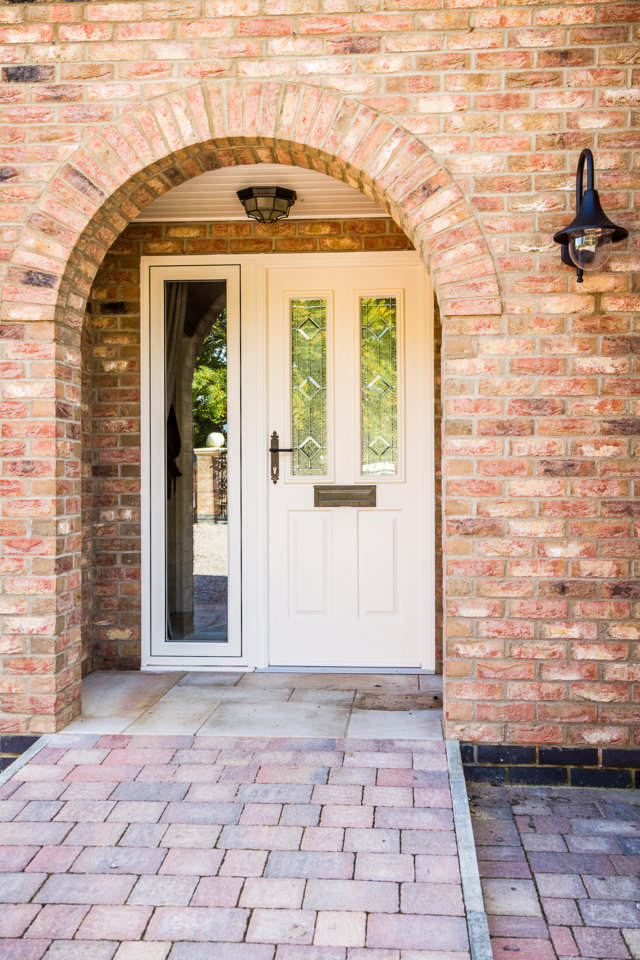 Choose your Double Glazed Doors
With a wide range of double glazed doors in our collection, finding the perfect doors for you is easy.
Take a look at our door selection to see how we can transform your Nottingham home today.
Entrance Doors
Welcome guests to your property with a stunning entrance door! Our front doors offer a beautiful entrance to your home, and will instantly create an excellent first impression for your guests and visitors.
Our double glazed doors offer excellent security, and can be outfitted with various accessories such as door knockers, letterboxes and spy-holes. You can completely customise your new front door to suit you!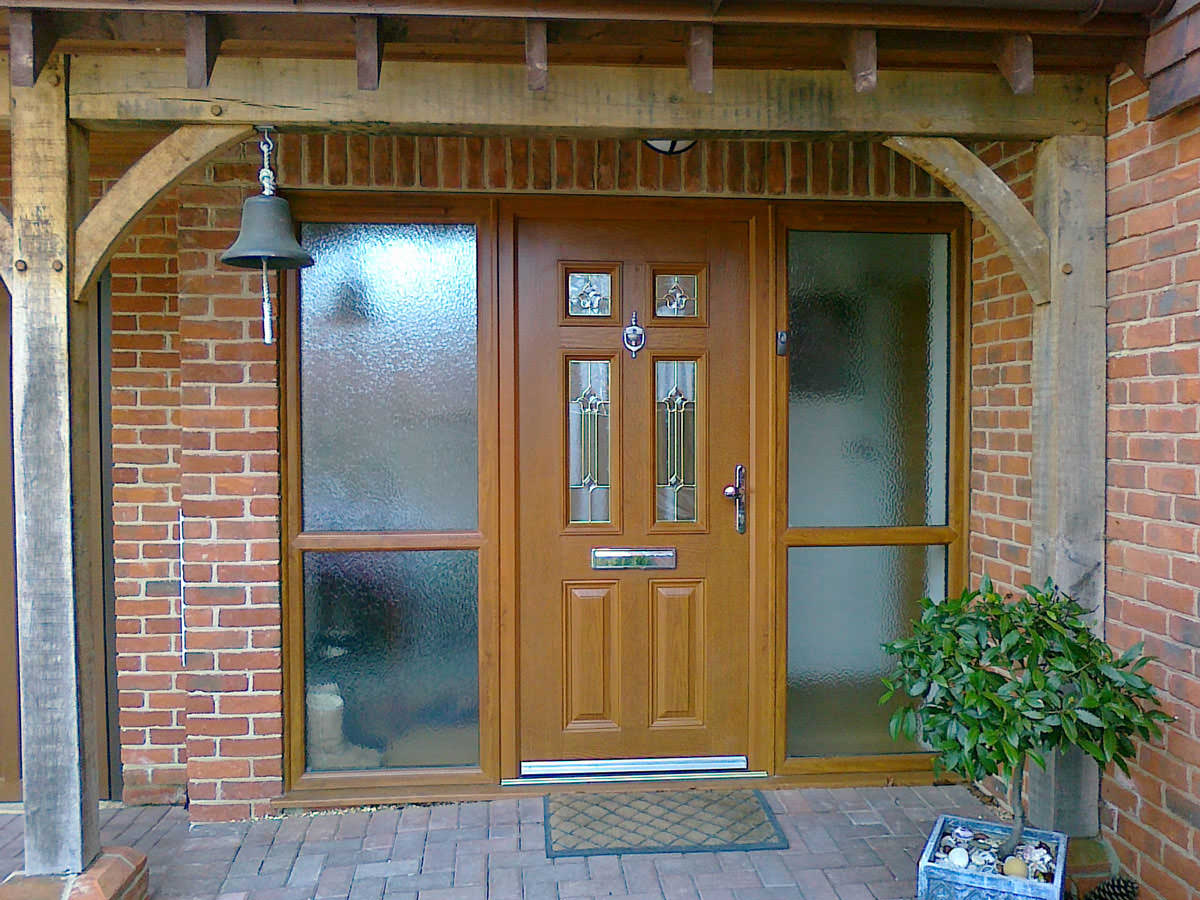 Composite Doors
Our Composite Doors make an excellent choice if you're looking for a secure, robust front door for your Nottingham property.
Designed to keep your home safe and secure, with an optional Secured by Design accreditation, our Composite Doors will keep your loved ones safe and sound.
Our Composite Doors are 15-20% more thermally efficient than timber doors, keeping your Nottingham home warmer for longer!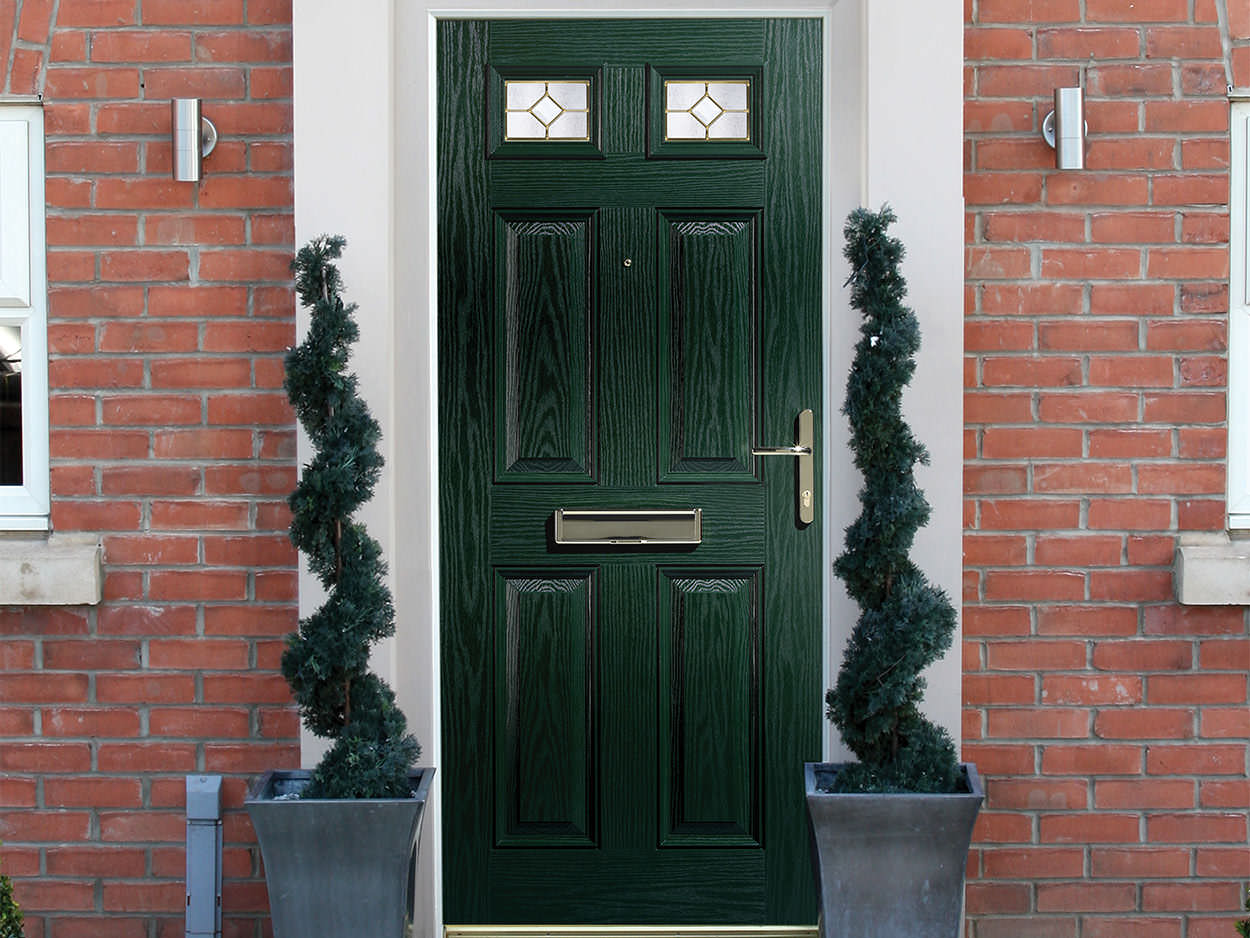 Stable Doors
Stable Doors offer ventilation and security for your property, with an authentic, classic aesthetic.
With separating sashes that can function as both an ordinary door, and can separate for better ventilation, it's easy to keep your home cool while ensuring your little ones remain safe inside.
Our Stable Doors can be tailored to suit all property types, and make perfect back doors or front doors for Nottingham homes.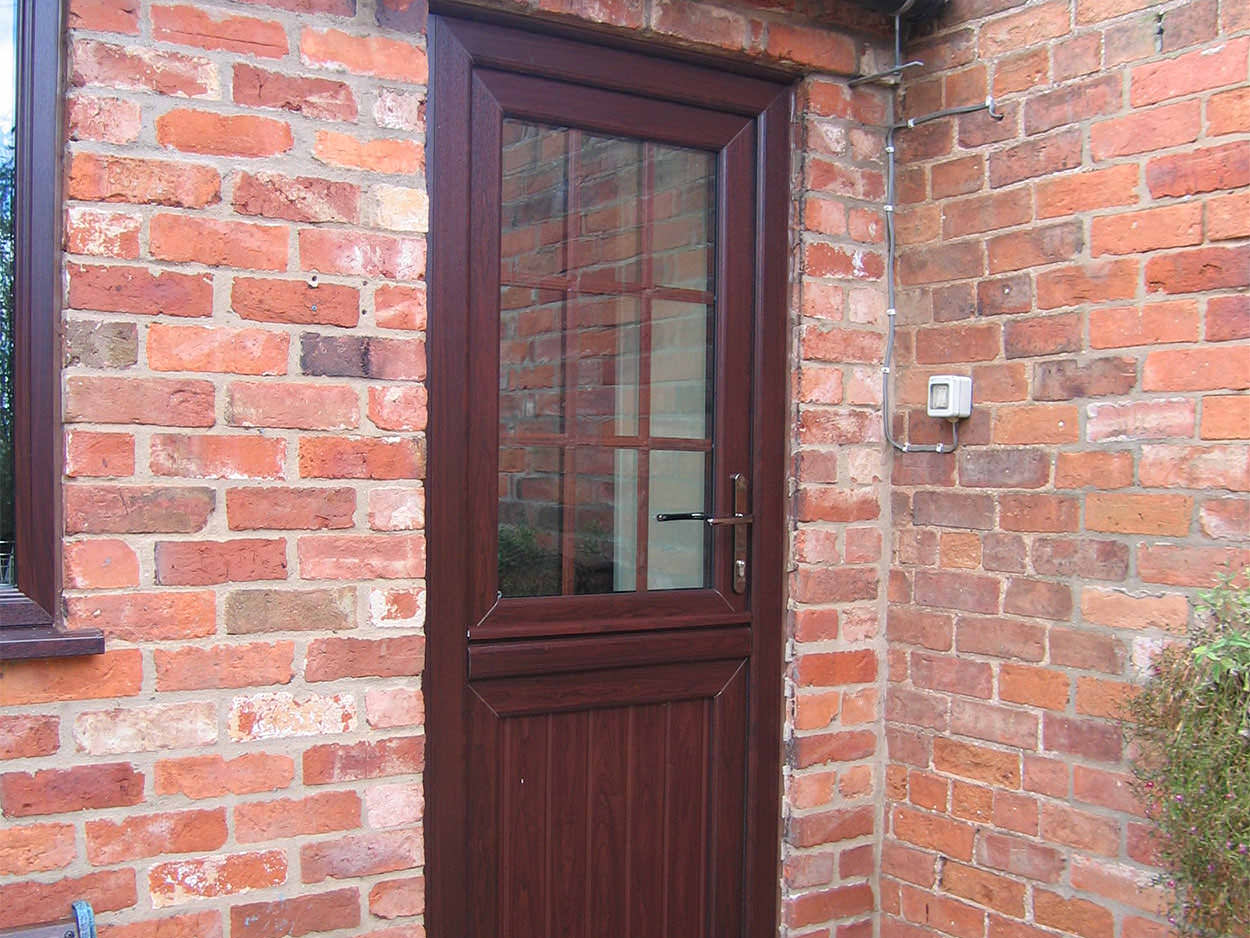 French Doors
Open up your property with our uPVC French Doors, the perfect way to create additional space and light through the home.
Whether it's your dining room, living room or conservatory, our French Doors will create an open-plan effect through your property, and are available in almost any colour.
We can offer our French Doors with a range of low threshold options, to provide easy wheelchair access and pushchair access to any property type.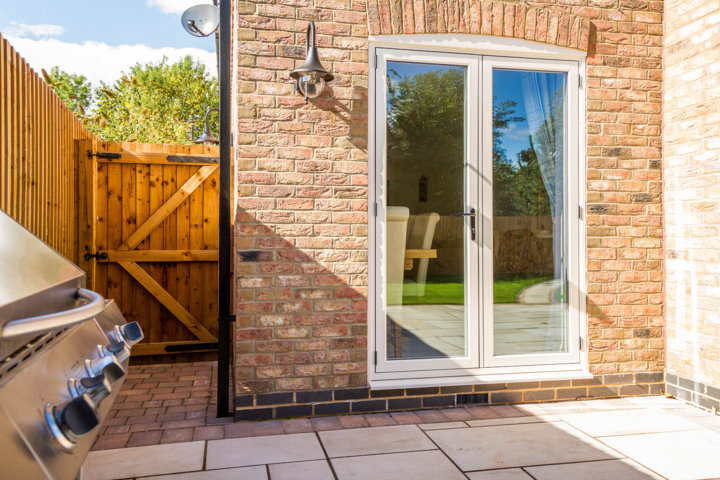 Patio Doors
Connect your home to your garden with our stunning Patio Doors.
With virtually silent functionality, our Patio Doors will never squeak or bump when opening, giving you sophisticated functionality every time.
Offering floor to ceiling double glazed units, our Patio Doors will bring natural light flooding through your home, giving the illusion of space – and who doesn't want more space?

Swing and Slide Doors
Choose our Swing and Slide Doors for ground breaking design that will offer superb sophistication to your Nottingham home.
Each panel operates separately, resulting in virtually invisible hardware! Featuring exclusive Magnaline hardware, our Swing and Slide Doors are secure and look aesthetically impressive.
You can choose to open any part of the door, giving you great versatility and control over how your new double glazed doors will look.

Double Glazed Door Prices in Nottingham
If you're looking for competitive double glazed door prices in Nottingham and surrounding areas, look no further than Starglaze Home Improvements!
Simply start your instant online quote to receive bespoke double glazing prices, or complete our online contact form for more information. Our helpful advisors are always happy to talk through our impressive double glazed doors!