Front Doors Nottingham
18th December 2016 Comments
Simply Stunning Front Doors for Your Nottingham Home
Front doors are a great home improvement for your Nottingham home, and with Starglaze Home Improvements, you benefit from exceptional quality and performance, as well as extensive choice.
We believe that as no two Nottingham properties are the same, then no two front doors should be either, so we offer a wealth of choice for your new front door and each one is tailored to your specifications.
Front doors in Nottingham need to achieve the most impressive efficiency and security as well as style, so our quality front doors are the perfect choice for your new residential door.
We've written this great guide to our front doors in Nottingham to help you make the right choice for your home. Read on to get inspiration and to find your perfect replacement front door.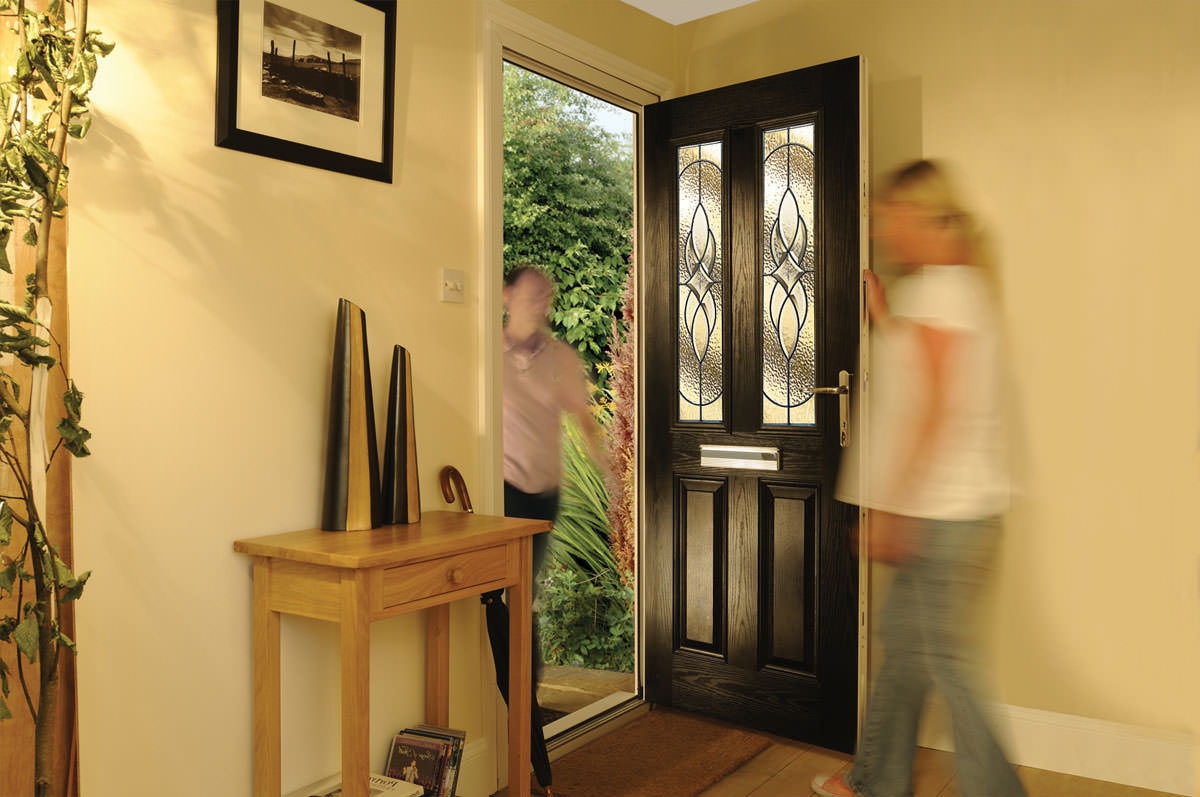 uPVC Front Doors with Outstanding Style
Here at Starglaze Home Improvements, we pride ourselves on the quality of our double glazing products which is why our uPVC front doors come from the incredible manufacturer Deceuninck.
Our front doors from Deceuninck are precision engineered to offer your Nottingham home the most impressive levels of security, keeping you and your family safe and secure.
With these front doors you will benefit from state of the art 8-point locks which include Association of British Insurers approved multi-point hook bolts, roller cambs and a secure deadbolt. You will be fully protected with our Deceuninck front doors in Nottingham.
They are also fantastically thermally efficient, designed to keep your home warm on even the coldest of days. They are intelligently designed to retain warmth and eliminate draughts, improving the energy performance of your Nottingham home.
Our front doors from Deceuninck are available in a huge range of panel designs, all of which can be tailored with superb colour finishes, lovely decorative glazing and stylish hardware and accessories.
Your uPVC front door will perfectly complement your Nottingham home.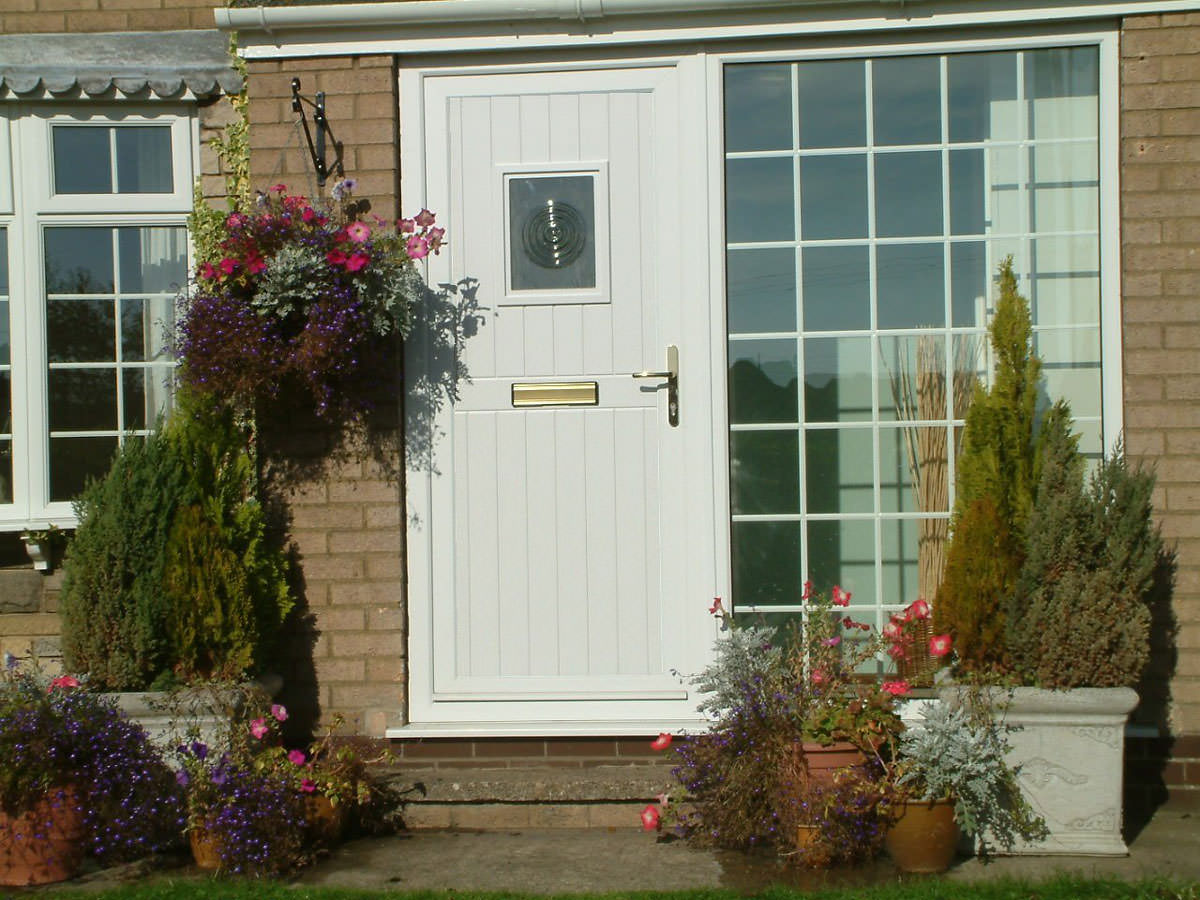 StyleLine Front Doors in Nottingham
With our StyleLine uPVC front doors in Nottingham, you get the option to enhance your home with a premium brand. StyleLine front doors are crafted to the highest standards with an innovative process that makes them offer a unique combination of state of the art technology and smooth, seamless artistry.
The clever craftsmanship of these front doors ensure that they offer incredible thermal performance combined with outstanding strength and security. Our StyleLine front doors excel in all performance areas to ensure that you get a luxury look with a high class performance.
StyleLine uPVC front doors come in a range of beautiful timber-effect finishes and offer a timeless style for your Nottingham home. They are ideal for properties of all ages, from period to new build and make a simply stunning entrance to your home.

Composite Front Doors for Ultimate Traditional Style
Front doors don't come in a much more traditional style nor do they offer greater performance, than composite front doors. Our range of composite doors that we install in Nottingham are manufactured by Deceuninck and they offer a fantastically cost effective option for your home.
With composite front doors you get all the beauty of timber combined with the superb performance and technology that comes with uPVC. Composite doors have a stunning wood effect finish that is truly realistic and authentic. They are tailored to your tastes with a vast range of panel designs and a beautiful selection of colour finishes, creating a welcoming entrance to your Nottingham home.
These front doors are created from a solid core with a robust and durable skin overlay, which means that not only are they hard wearing, but they also offer the most impressive levels of insulation and security.
Composite doors are the ideal choice for your Nottingham home improvements when you want ultimate performance, combined with stunning style and great value for money.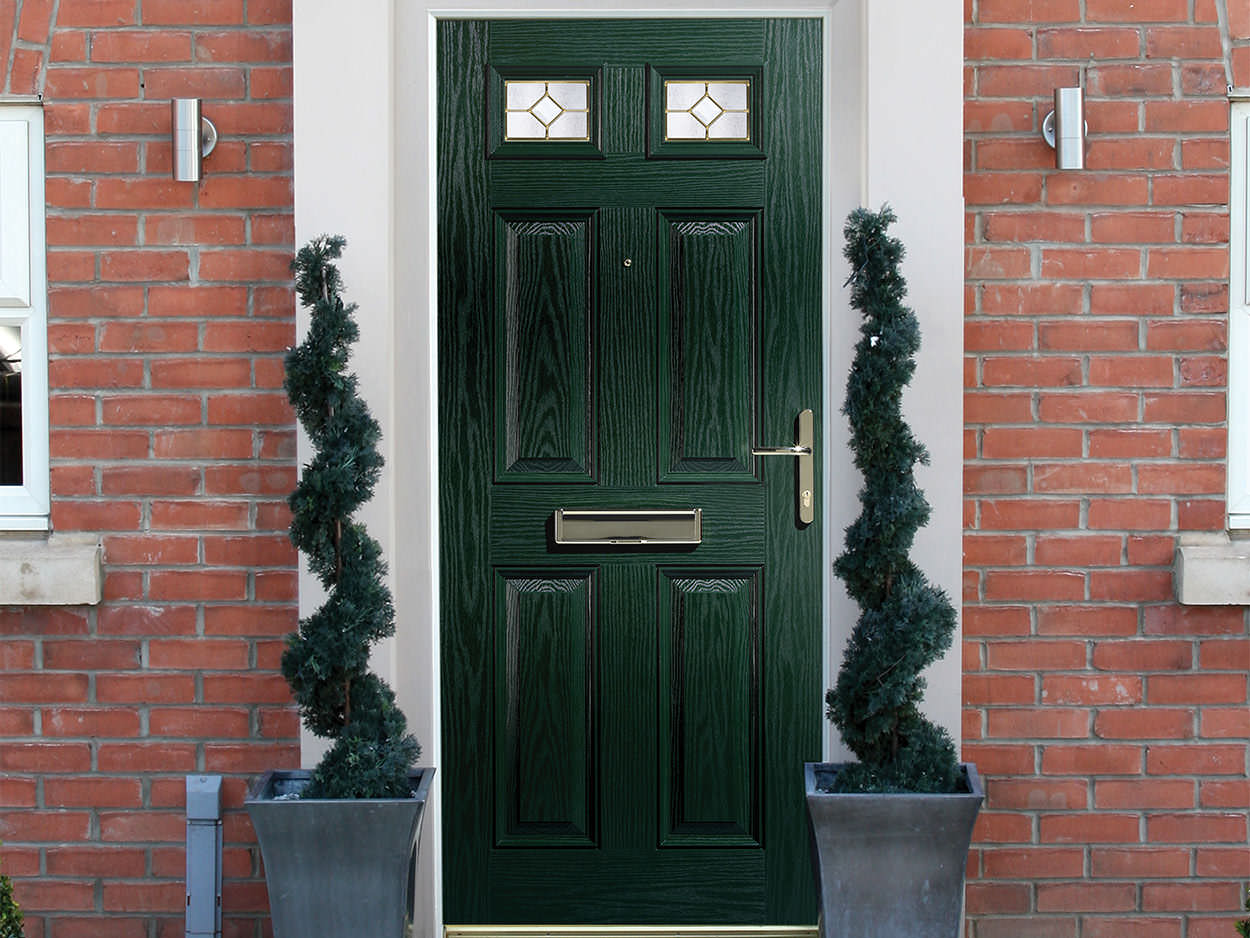 Residence 9 Front Doors – The Luxurious Choice
Our final front door offering is the incredible Residence 9 range of composite doors. No other front door offers the same authenticity and style that is so spectacular, these doors are even used in many conservation areas in Nottingham.
If you are looking for a truly exceptional replica door that provides the same appearance as your traditional wooden doors, yet offers unrivalled security and thermal performance, then the Residence 9 range of front doors is just what you are looking for in Nottingham.
These luxurious front doors are a high performance and premium option for your home improvements, they are simply an exquisite choice. Our Residence 9 composite doors are the residential doors of choice for countless customers with period homes and heritage properties where authentic aesthetics and exceptional performance need to be combined.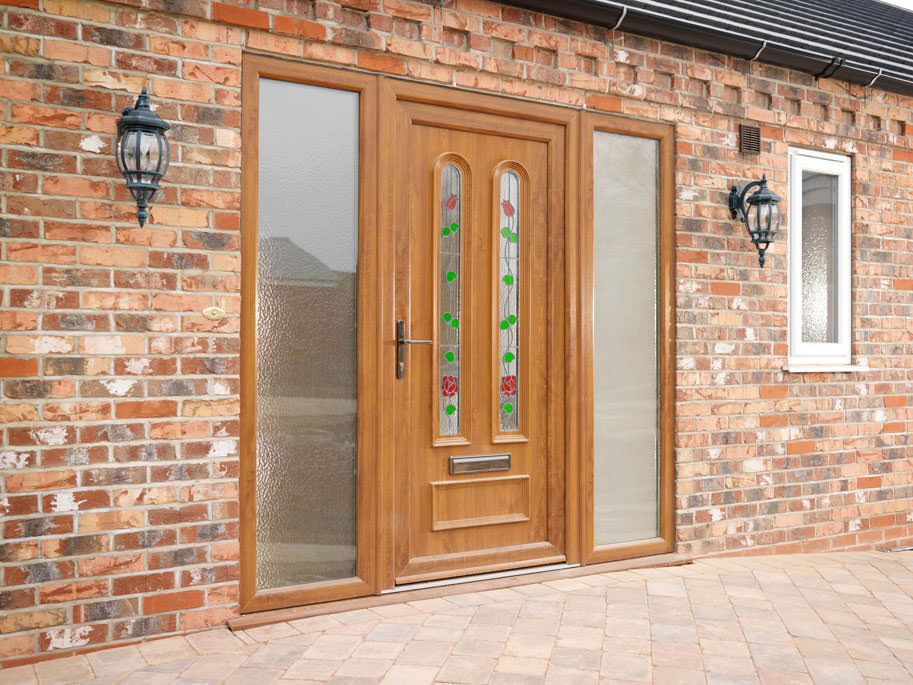 Front Door Prices in Nottingham
For competitive front door prices in Nottingham, start your online quote!
We would love to hear from you about your front door requirements in Nottingham, our expert teams are on hand to help you find the right front door for your home, so please do get in touch.