Sash Windows Nottingham
10th February 2017 Comments
uPVC Sash Windows in Nottingham
Sash windows are the ideal replacement windows for Nottingham period properties and heritage homes. They exude traditional charm and will enhance the character of your home.
With old, tired windows, particularly wood, you may find that they offer poor performance in both thermal efficiency and security. This could make your property weak and vulnerable.
Replacing these windows with our state of the art replicas, you benefit from authentic looks combined with cutting edge technology and high end performance.
Our sash windows are a superior alternative to timber options. They usually last longer and require minimal maintenance.
Starglaze are proud to offer Nottingham homeowners a choice of sash windows! Read on to find out more and see which option is right for your home improvements.
Flush Sash Windows in Nottingham: Luxury and Authenticity in One Design
Here at Starglaze, we work with the very best double glazing manufacturers to ensure all our sash windows achieve the highest standards possible.
Our flush sash windows are manufactured using a unique welding process where excess plastic is pushed back within the cavity to create a sturdier and more insulating profile. This also creates a stunning, seamless finish.
This clever craftsmanship creates a corner joint that is typical of traditional timber joints, enhancing the authenticity of the style.
Our flush sash windows can be finished in a number of natural wood effects too, so the overall appearance is a stunning and realistic replica window. This is enhanced by the range of traditional accessories that we offer, enabling you to create a truly perfect sash window replacement.
The process used to create these windows is superb for security. The welding technique makes the windows stronger and more robust. This is then enhanced by stainless steel reinforcement and internal beading.
Each sash window is fitted with high security locking systems. This makes your new windows just as secure as your doors.
Our flush sash windows will even protect your home from gale force winds and torrential rain, thanks to the high performance weather seals.
Your Nottingham home will be protected from potential intruders and the elements when you choose sash windows from Starglaze.
In addition to all of this, when you opt for our flush sash windows your home will be more energy efficient. Using modern double glazing technology and the insulating profile, these sash windows provide a thermal performance capable of an outstanding Windows Energy Rating of A+.
Our premium sash windows from Styleline are the ideal double glazing solution for your heritage home in Nottingham.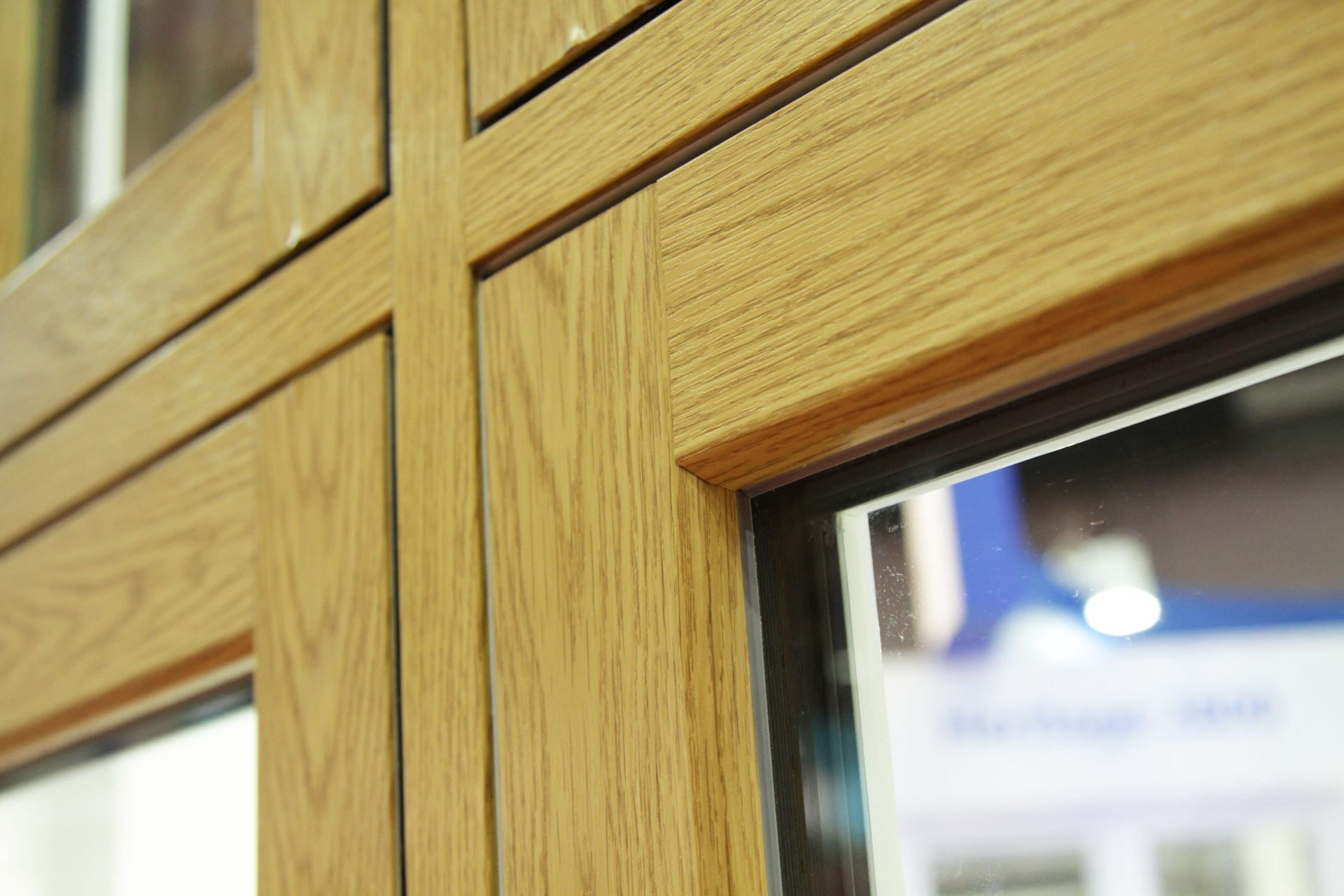 Vertical Sliding Sash Windows in Nottingham: Ideal for All Properties
Sash windows are ideal for period properties in Nottingham. They replicate that classical style that is so popular throughout the city. They can also add character to new build homes, helping them to blend in with their surroundings.
One of the most traditional options is the vertical sliding sash window. It is uniquely designed to look just like the sash windows of the past, with the same sliding mechanism, albeit a cutting edge version.
With vertical sliding sash windows, you will be able to enjoy smooth and flawless operation, thanks to the innovative design. Our sash windows are crafted from the finest materials, ensuring long term performance too.
Unlike timber versions, our uPVC sash windows have an innovative tilt function. This enables you to easily clean the outside pane of glass. Perfect for contemporary lifestyles where free time is at a premium.
We work with the Spectus range of vertical sliding sash windows. It is renowned for its complete authenticity and commitment to traditional design. Every detail is considered. These stunning windows can be tailored with a range of classical wood effects and colours, as well as beautiful accessories that truly reflect period features.
These amazing sash windows even have a fully featured Ovolo detail and deep bottom rail option to have the most exceptional heritage appearance.
All this comes with fantastic security and an A rating for energy efficiency. This makes these windows superb for all round performance.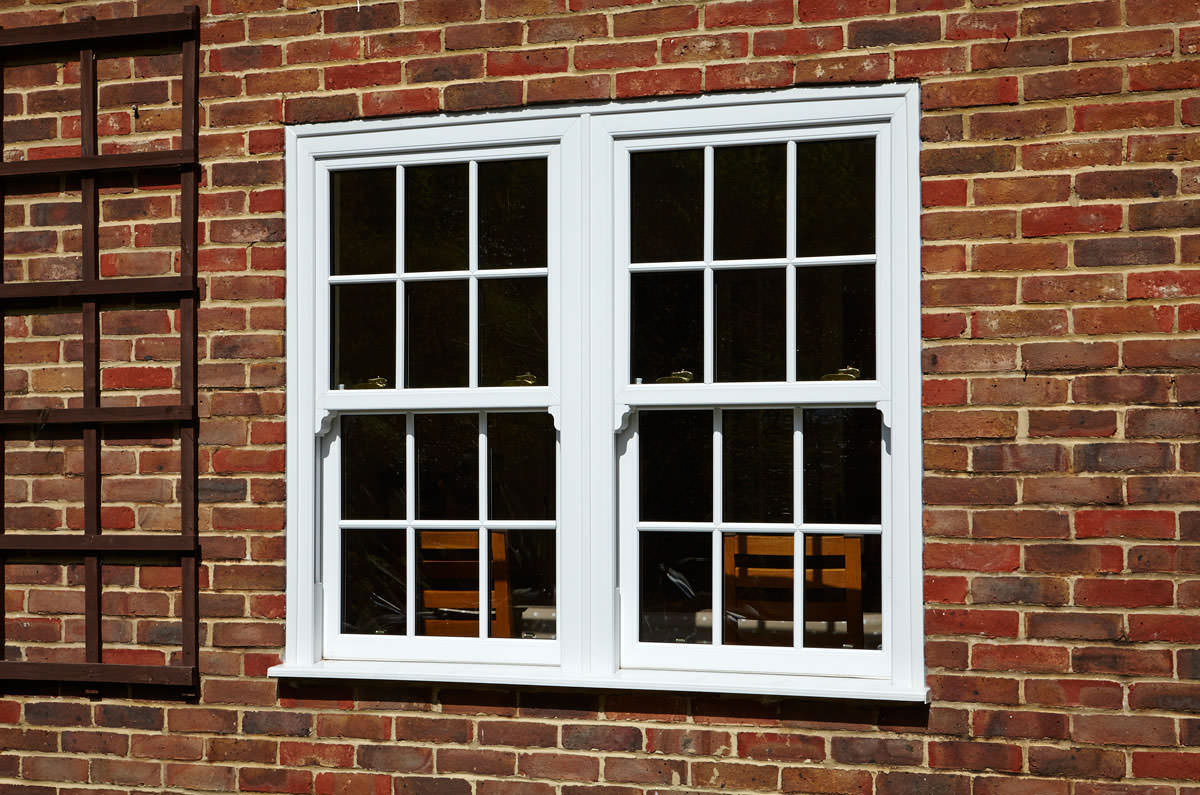 Sash Windows Prices in Nottingham
Sash windows prices for your Nottingham home are unique to you and your selections.
We have a friendly team on hand to help you find the ideal sash windows for your Nottingham home. Get in touch and our experts will give you all the advice and guidance you need.