uPVC Conservatories in Lincoln
20th October 2015 Comments
Starglaze Home Improvements have many years experience installing beautiful uPVC conservatories in Lincoln. Our market-leading conservatory designs offer exceptional style and value.
If you are looking to install a brand new conservatory in Lincoln then we provide a wide range of high quality uPVC conservatories in Lincolnshire. With a choice of both modern and traditional conservatory designs, you can benefit from the latest styles – no matter your property type.
All our uPVC conservatories in Lincoln are made bespoke to your requirements. Designed with your home and lifestyle in mind, we ensure your conservatory provides you with a luxury space to use all year round.
Our staff are always here to help with your enquiries – from initial design and survey to when the building process begins, our expert team are with you every step of the way. You can be assured of our credentials and rely on our years of experience to help
Best uPVC Conservatories in Lincoln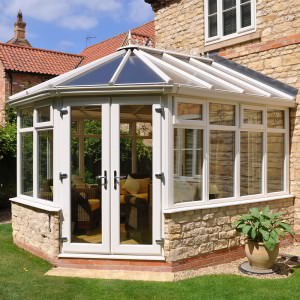 Our job at Starglaze Home Improvements is to help you choose the best conservatory for your home in Lincoln.
We always take into account that every home is different which is why we work with you to create a conservatory which not only improves your aesthetics but also adds tremendous value to your home and lifestyle.
Our conservatory experts take the stress out of choosing a conservatory. They will offer their valuable knowledge and advice when you need it most.
Conservatory Advice and Support
Before our craftsmen get to work on your conservatory, there are many decisions to be made and they need to considered carefully.
This is why we offer complete customer support as part of our conservatory installation services. Contact us today with your enquiry, out team will be happy to help.
Which Conservatory Style?
When it comes to choosing a conservatory for your Lincolnshire property, you need to consider lots of factors.These include your property size and style, as well as its aesthetics – not to mention budget and other necessary practicalities such as how much space you have and require.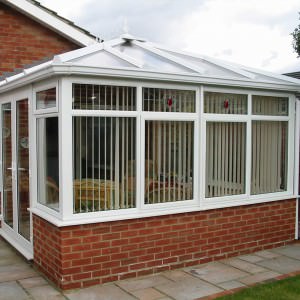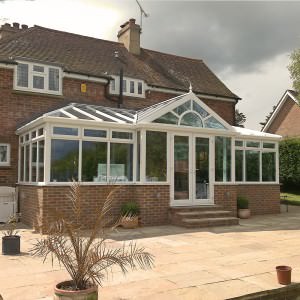 What Is Your Conservatory's Purpose?
The first thing you need to ask yourself before looking at conservatory styles is, 'what will I use my conservatory for?' Before investing in a conservatory, it helps to have an idea on what its purpose will be. This not only makes choosing a style easier but also ensures you get the most out of your conservatory.
For most, a conservatory is a place to unwind, relax and escape to when the household becomes busy. Others use their conservatory space as an extra dining room or utility room. Conservatories are hugely versatile and give you the option to expand your space with an extra lounge, home office or playroom for the kids.
Traditional uPVC Conservatories
A traditional styled uPVC conservatory can echo many elegant period styles such as late Victorian and Edwardian architecture. Our traditional conservatories take their name from these classic periods and are designed to complement properties from the same era.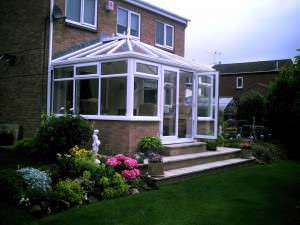 The traditional uPVC conservatory has been designed with the country or period home in mind. Popular features include ornate roofing with finials, a low brick wall and faceted front.
French Doors for Conservatories
If you are looking to maintain a quaint, period appearance then uPVC French doors will complement your traditional conservatory beautifully. Our uPVC French doors will be the perfect fit.
Modern Homes Can Benefit Too
However, as much as these uPVC conservatories complement the traditional building, they are also perfectly suited to a more modern setting. These charming conservatories will bring a traditional element to a contemporary home or even a bungalow.
Modern uPVC Conservatories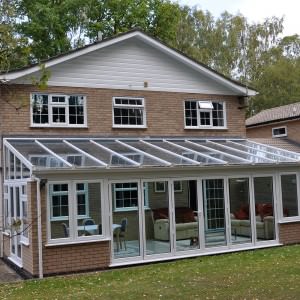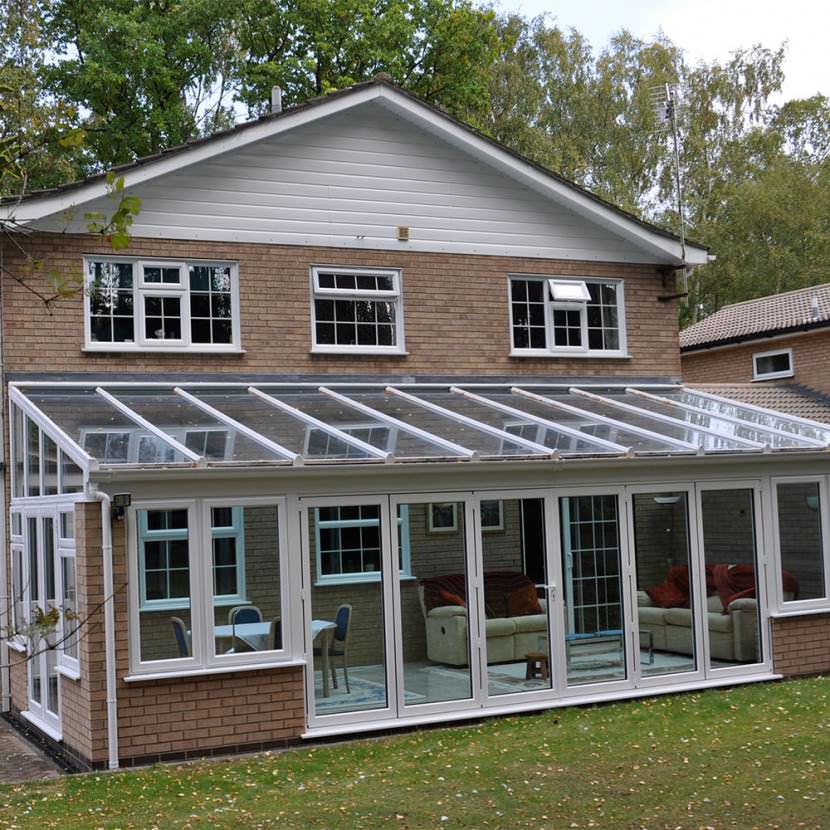 A modern conservatory is designed with clean lines and simple frames. Their conservatory roofs are either pitched, flat or lean-to in style, providing a casual style.
These affordable uPVC conservatories are highly adaptable and can be applied to many different properties, especially those with low eaves.
Adaptable Design
Those with terraced houses or with bungalow properties may struggle to find the perfect fit but our lean-to conservatories have been designed to accommodate for such homes.
Less is more when it comes to the modern conservatory so consider featuring off white walls to maximise daylight rather than a 'busy' interior design.
Bi-Folding Doors For Conservatories
Enhance modern aesthetics even further with stylish bi-folding doors. They make a great addition to modern conservatories, providing a fresh and cool contemporary look. See our aluminium bi-folding doors.
Conservatory Prices Lincoln
Get instant conservatory prices using our online quoting engine. You can browse through various conservatory styles and get a unique cost for your property. You can go back and make multiple quotes, comparing conservatory costs and designs.
Get In Touch
Alternatively you can get in touch using our online enquiry form. We provide quality, affordable uPVC conservatories in Lincoln. Contact us today for a free no, obligation quote.