uPVC Doors Nottingham
10th May 2016 Comments
Quality uPVC Doors in Nottingham
Are you looking for new uPVC doors in Nottingham? You've come to the right place, as here at Starglaze Home Improvements we have a stunning range to complement your Nottingham property.
Whether you're looking for a new front door, external door or internal door, we have a large selection of double glazed doors to choose from, each designed specifically to enhance your Nottingham home.
Our range consists of Residential Doors, Stable Doors, French Doors, Swing and Slide Doors and Patio Doors, so there's plenty for you to choose from! Each of our uPVC doors hold superb security benefits, while enhancing the energy-efficiency of your home.
Unrivalled in Lincoln and Nottingham, our uPVC doors are perfect for you. We can even customize each design to perfectly complement the personality of your home, as well as your existing furnishings and fittings.
For superb double glazed doors in Nottingham, look no further than Starglaze Home Improvements.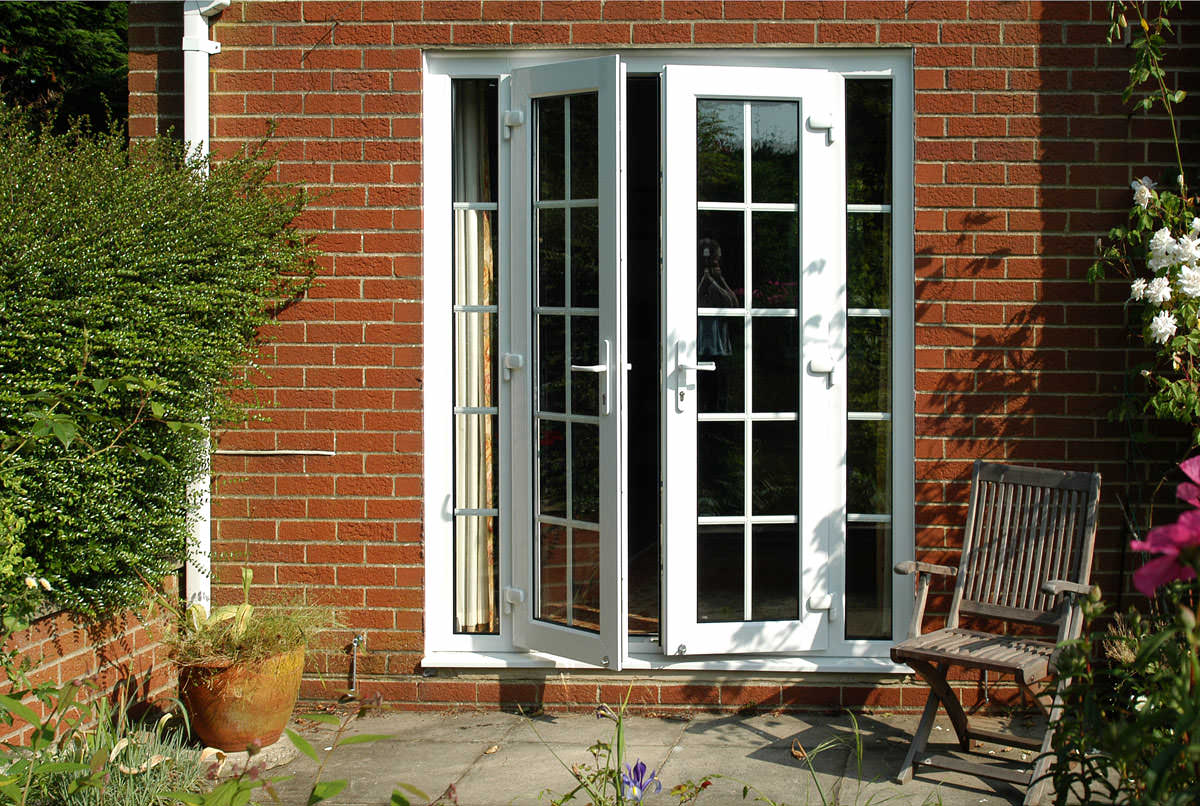 Why Choose uPVC Doors?
If you're thinking of buying a uPVC door for your home, you've made a great decision. Our uPVC Doors are manufactured using a high quality Deceuninck profile, which is intelligently designed with advanced uPVC technology.
The Deceuninck profile is one of the most secure, efficient and robust profiles on the market, giving you optimum peace of mind that your new front door or internal door is made to last. Our front doors are highly versatile, and are available in a wide range of glass styles, colours and finishes to suit your tastes.
Our uPVC Doors offer superb security for your property, and can be installed with an additional Secured by Design package to ensure complete peace of mind for your Nottingham home.
Highly Secure Doors
Highly secure and durable, our uPVC Doors come with a promise of high security locking systems as standard. If you're looking for extra protection, we also offer additional hinge protection bolts, for the ultimate in Nottingham home security.
Our uPVC Doors are designed and manufactured in compliance with latest Building Regulations, and are installed with steel reinforcing and highly secure locking systems to ensure your loved ones will be kept safe and sound.
Installed with an 8 point locking system, our Front Doors are incredibly secure, approved by the association of British Insurers, and available with multi-point hook bolts, roller cambs and a robust deadbolt.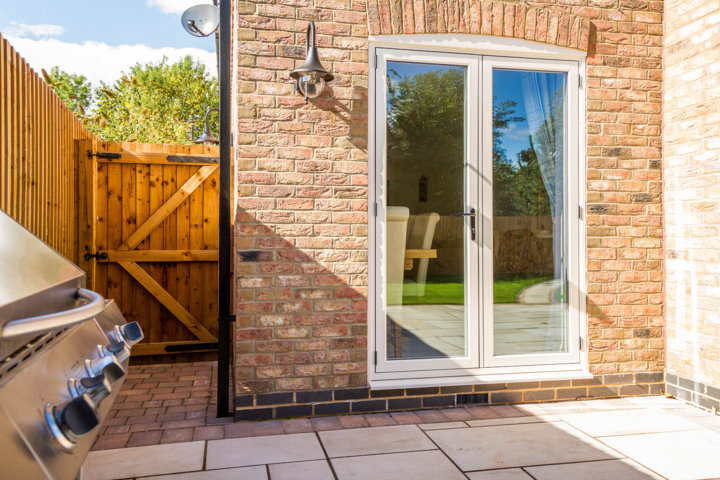 Energy Efficient Doors
Our uPVC Doors are exceptionally thermally-efficient, vastly improving the energy ratings of your Nottingham home.
Fitted with tight weatherseals and featuring 28mm Kitemarked toughened sealed units, our uPVC Doors are designed to keep cold air out and warm air inside your property for longer. Our double glazed doors are fully weather-proof, keeping your Nottingham home protected from the elements as well as energy-efficient.
Our uPVC doors are fitted with A rated glass as standard, giving your Nottingham home outstanding levels of energy-efficiency. This will keep your carbon footprint low, as well as your heating bills!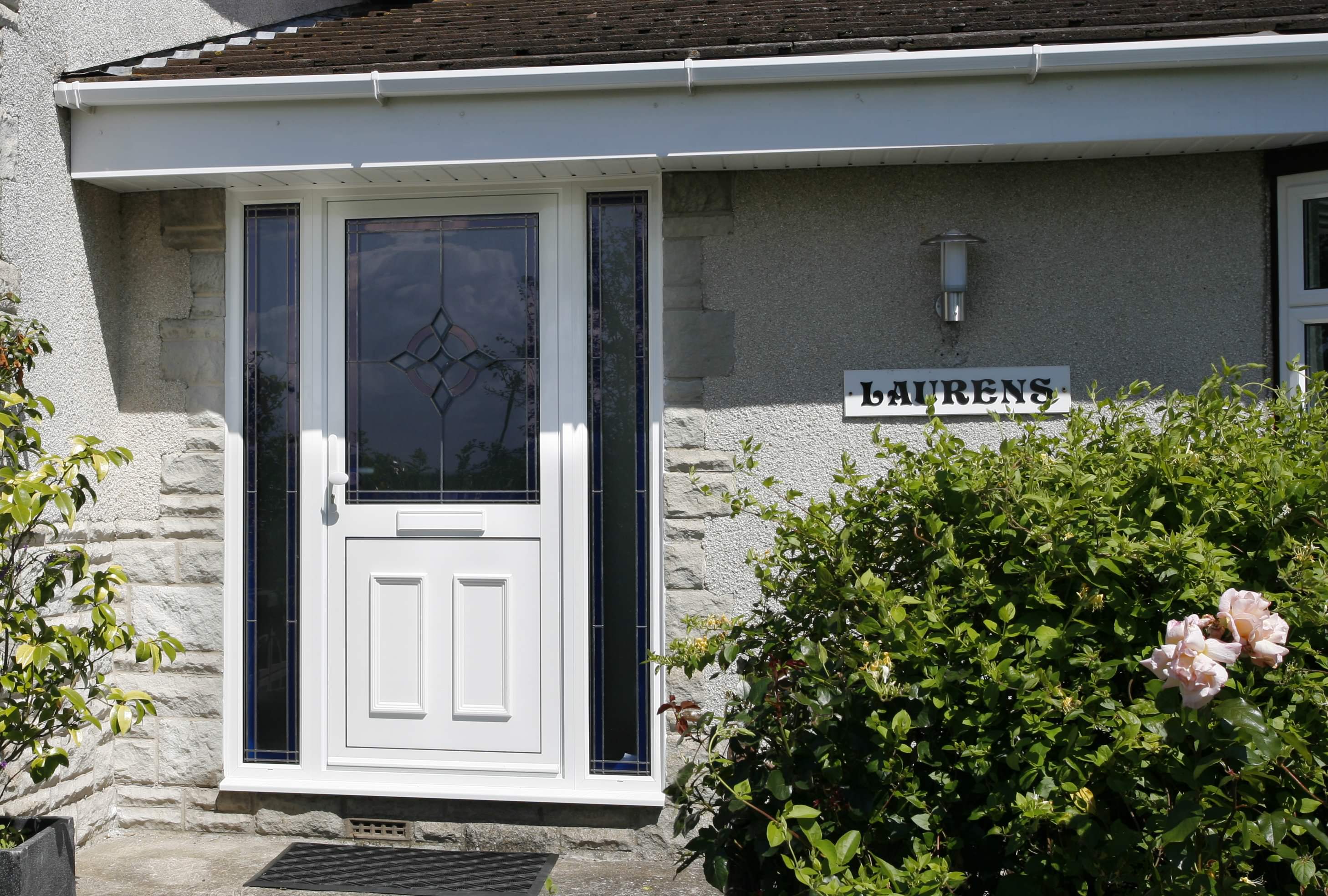 uPVC Door Prices in Nottingham
Start your online quote for exceptional uPVC door prices in Nottingham – our double glazed doors are very affordable, and we never sacrifice quality design for a low cost.
For more information, get in touch on 01522 512020 to speak to one of our friendly advisors, or complete our online contact form to contact us online. A member of our helpful team will be in touch shortly to offer advice and prices to suit your specifications and budget.