Benefits of Flush Sash Windows
14th May 2020
Flush Sash Windows for Your Home
Designed to mimic the look of traditional timber, flush sash windows offer homeowners the benefit of a minimalistic look with sleek and slim profiles. Our flush sash windows can blend seamlessly into the surroundings of any style of property. Whether you own a modern, period, or heritage home, flush sash windows will add a touch of elegance that cannot be achieved by other window styles.
Choosing flush sash windows for your property will mean enjoying low maintenance, highly secure, and thermally efficient profiles that will stand the test of time. At Starglaze, our team of professionals can install stunning uPVC or aluminium flush sash windows into your home.
For a high end, luxury product for your home improvement project, the flush sash window is a premier choice for the replacement of tired or worn existing windows. The expertly sculptured frame is available in a range of authentic woodgrain foil finishes that will further enhance the traditional aesthetic.
Why Choose Flush Sash Windows?
Thermal Efficiency
The benefit of opting for flush casement windows for your home is the increase in natural light that will lift your home and transforms a room giving the illusion of a larger space. Creating an inviting and warm atmosphere you'll find your reliance on central heating is reduced and you will benefit from a consistent and comfortable temperature all year round. Our flush sash windows offer fantastic thermal performance and are able to achieve a minimum of A+ energy ratings and u-Values as low as 1.2 W/m2K.
Impressive Security
Flush sash windows are highly versatile and can be made bespoke to any home so that they are the perfect fit. With a choice of high security locking mechanisms to add advanced security, protecting your family and your home. Choosing to install these windows will ensure your home benefits from a safe and secure window solution, giving you complete peace of mind.
Low Maintenance
Our windows are fabricated using the most innovative processes, making them robust and hard-wearing as well as ensuring that they offer superb performance. These flush windows are an easy to maintain window solution with minimal upkeep needed to keep them at optimum condition. Our flush sash windows won't rot, warp or discolour over time and you won't need to spend time or money repainting, re-staining, or sanding them.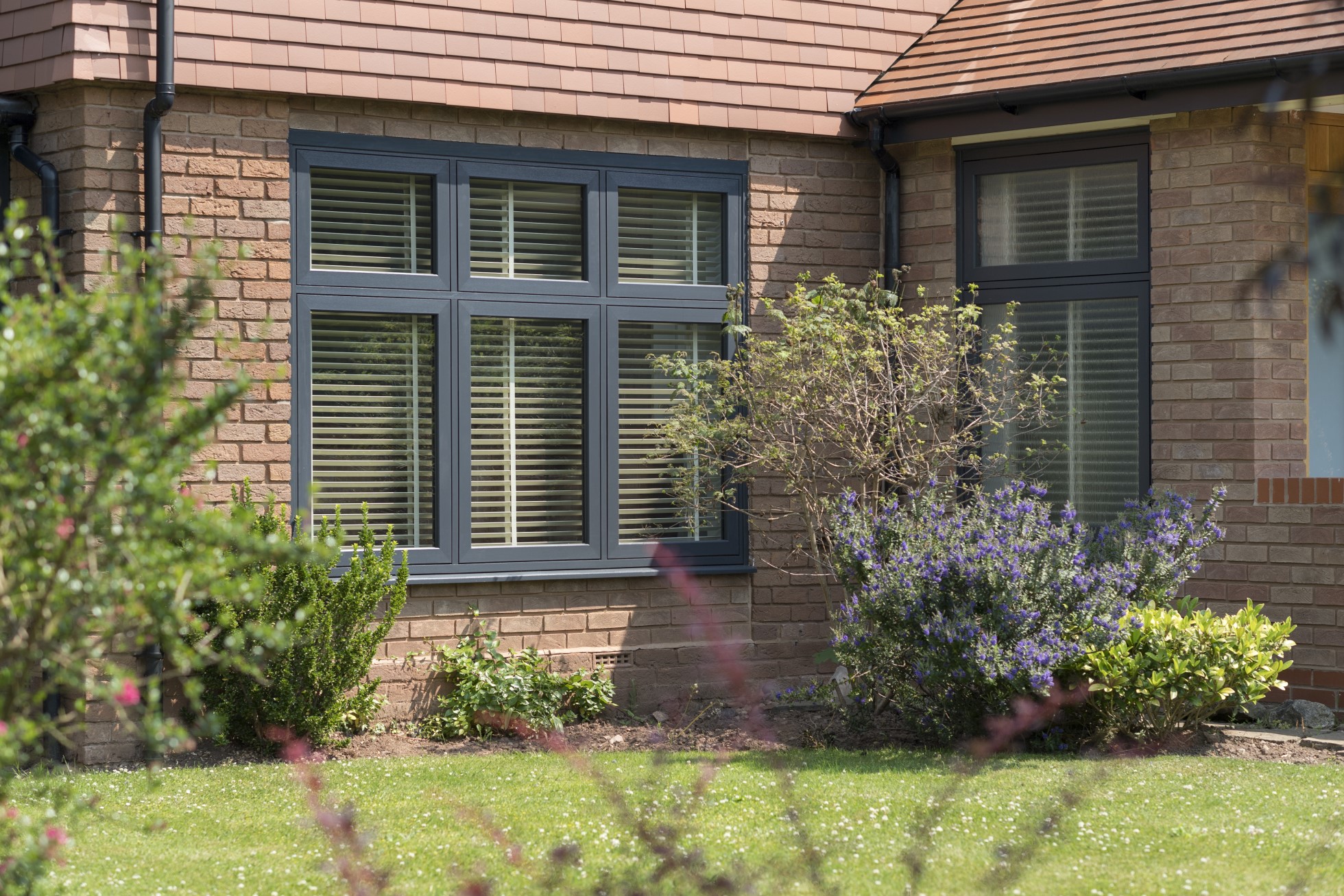 Suitable for Period Homes
Flush external contours are in keeping with period properties and meet the requirements of most conservation area officers. Flush sash windows mimic the aesthetic of older properties, making them the ideal solution for renovating traditional homes. This window style is very popular with homeowners of older, cottage style properties however there is now a trend for these windows in slightly more contemporary properties due to their stylish and simplistic looks.
Tailored to You
Flush sash windows come with many different furniture options including hinges, handles, and choice of glazing. You can choose which colour and finish you think would best suit your property and select the best security option for your home. The professional team at Starglaze will be able to offer you advice on what will best suit your home and your needs. It's so important to have the freedom to bring a personal touch to your home improvements, so don't miss out.
Seamless Installation
Professional installation of your new flush sash windows is important, as it ensures you will enjoy the standard of quality that they are designed to offer. Fortunately, our team of expert installers will do all of the hard work for you! We have many years of industry experience and will be on hand to offer support and guidance whenever necessary.
Our team will offer you the highest standards of professionalism, reliability, efficiency, promptness, and complete respect for your home. There is no reason for your flush sash window installation to be a stressful or lengthy process.
Prices for Flush Sash Windows
Here at Starglaze, we like to offer our customers luxurious double glazed flush sash windows at respectable prices. We are highly competitive when it comes to double glazing costs and our flush sash windows are no exception.
You can give our helpful team a call on 01522 512020 for a bespoke uPVC window quote or double glazing quote, or complete our contact form to get in touch online. Our helpful team will be in touch shortly to assist you with your enquiry. Alternatively, why not try our online quoting engine for a guide price in moments.