Suitable for any Lincolnshire Home
Our range of Flush Doors are the perfect product for any Lincolnshire or Nottinghamshire home. We use the market-leading Deceuninck Heritage Window Collection profile and is the only door dedicated to open-out flush door sash on the market. The door combines beautiful style with outstanding performance, designed to replicate the look of timber but give the benefits of modern materials.
Lasting Quality
Unlike the traditional timber look this door emulates, your Lincolnshire home won't be blighted with any of the negatives associated with the material. Our flush doors will not warp, crack, discolour or bow over time, providing your home with long-lasting quality. Not only does this mean you can enjoy trouble-free high-quality, but your door will maintain a longer and fuller lifespan that isn't cut short by failing structural integrity.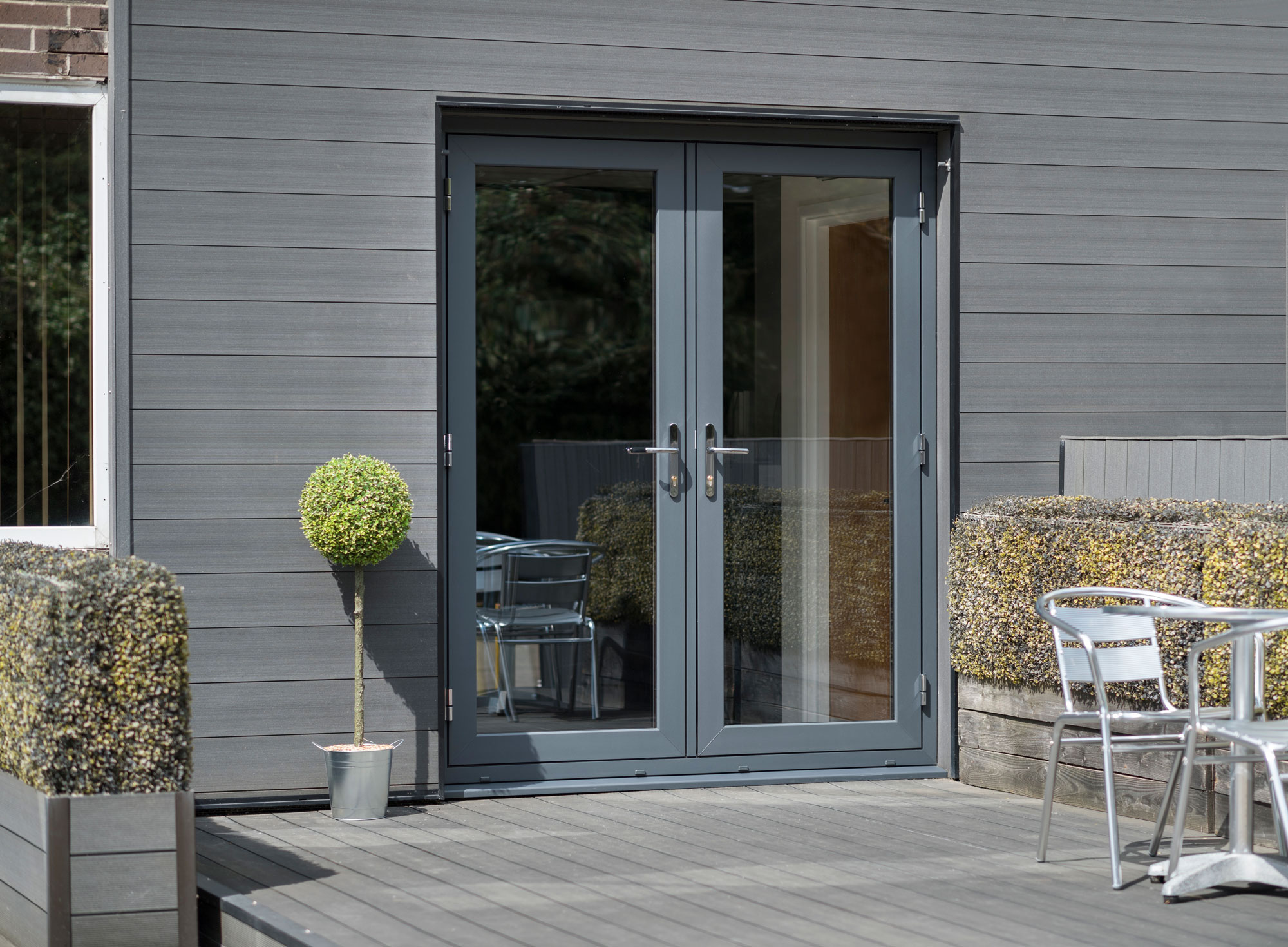 Thermally Efficient
Thanks to the modern materials used in our Flush Doors, your Lincolnshire home will benefit from excellent levels of thermal security. The door comes with an 'A' energy rating, highlighting its quality. The double glazing within the door will trap heat inside your property thanks to the pockets within the glass. The frame itself will retain heat, so your property can stay at a comfortable temperature for longer. Cold air will not be able to escape your home through your door, so you won't have to worry about any draughts compromising your comfort. Thanks to the thermal efficiency of our doors, you may find yourself relying less on your central heating. This will save you money on your energy bills and reduce your carbon footprint.
Weatherproofing
Our flush doors will provide your Lincolnshire home with exceptional levels of comfort and protection. The door's superior weatherproofing capabilities will keep your home warmer in the winter and colder in the summer. It means that the Lincolnshire rain won't be coming inside (unless you leave the door open, of course).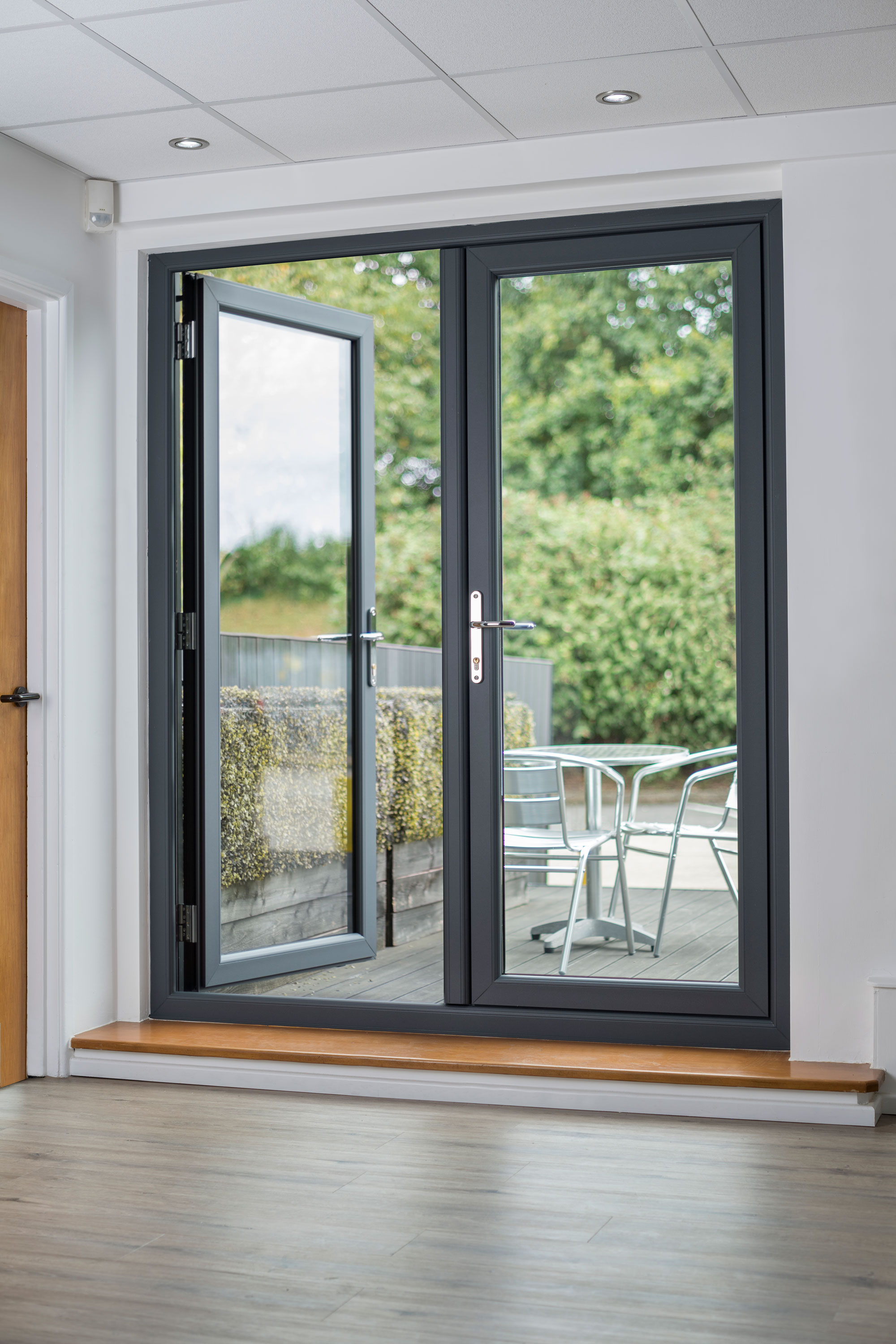 Customisable to Fit Your Home
We appreciate that not one door fits every single Lincolnshire home. That's why we allow our customers to fit their new flush door in with the decor of their home. Customers can choose between whether they want a single or a double door, as well as a variety of colour options and finishes to perfectly match the new door to the style and aesthetics of your home. Hardware options such as handles are another customisable feature for our sash doors.
Low Maintenance Design
The flush door is the perfect combination of timber and aluminium and the perfect alternative, pairing the strengths of aluminium with the appearance of a timber door. The flush door can outperform traditional timber doors, without the worry of it bowing, cracking, warping, rotting or discolouring. All this door will require is the occasional wipe down with a cloth to maintain the 'good as new' look.
Modern Security
The security of your home will be improved through the installation of a flush door. This door offers high-levels of security for your Lincolnshire home, with traditional butt hinges that are 3D adjustable and an integrated dog bolt and weather seal. Customers can enhance the security of their home further through the fitting of a tamper-proof gearbox, integrated bottom shoot bolt with two top shoot bolt sizes. These modifications mean that your family can sleep peacefully in the knowledge that they are safe.
Quality Guaranteed
Starglaze Windows are a FENSA accredited installer of fantastic double glazing products. When you purchase a new flush door for your home, you want to know that your product is built to last. That's why we offer a guarantee of quality. We have several guarantees in place to help our customers if anything goes wrong (which is highly unlikely) within 5 years and 10 years of your product being installed.
---
Flush Doors Prices Lincoln
If you are looking to get a set of Flush doors installed at your home, then get in contact today. You can call us on 01522 512020or fill out our online contact form.
For those that already know what colour flush door they want, then why not fill out our online quote form. This will provide you with a bespoke estimate on how much our services will cost you.
Our showroom is based at Chieftain Way, Tritton Road, Lincoln. If you want to book an appointment to visit, you can fill out this online form. If you can't make it to our showroom but still want to speak to one of our team face-to-face, you can book an appointment for us to visit you through here.