Conservatories Buyers Guide
29th July 2019
As you're reading our conservatories buyers guide, chances are you want to buy a conservatory or you're thinking of doing so.
If you're looking to add an extra space to your home that you can enjoy year-round, that can be used as a new lounge, playroom, kitchen or whatever, it's completely up to you.
But how do you know that a conservatory is right for you? How do you know what conservatory to choose for your Lincolnshire or Nottinghamshire home? This guide will help to answer your questions.
What Design Do I Choose?
No two properties are the same, which is why when you consider a conservatory, you should consider your existing build.
If you have a terraced property or a bungalow, you may be limited to a Lean-to Conservatory.
It's important to clarify with the installation company what conservatory would fit your home the best and which conservatory you like the look of the most.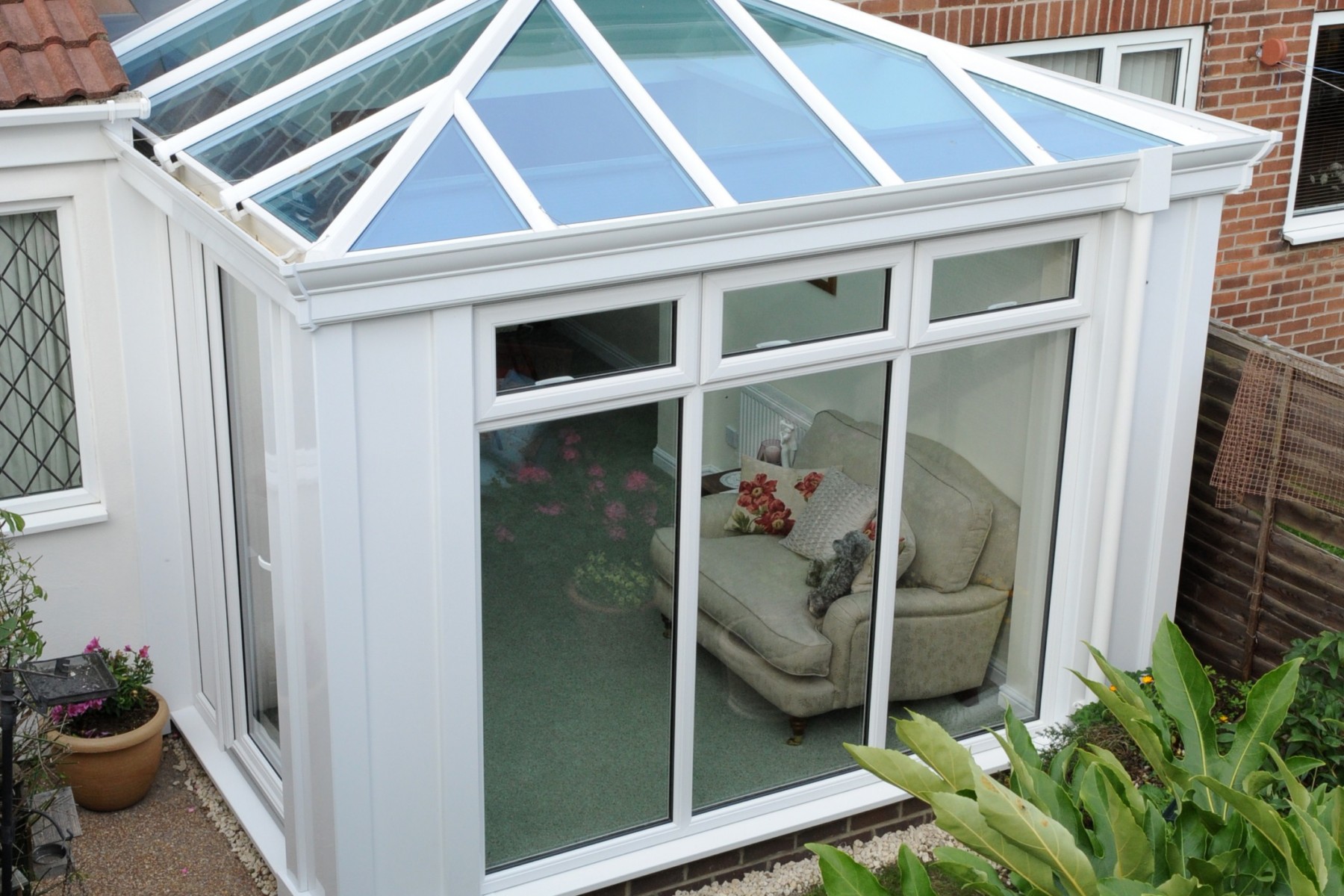 What Styles Are There?
Different companies offer a variety of different design styles. Varieties tend to include bespoke conservatory styles, modern and traditional.
Popular styles include Victorian, Edwardian, Lean-To, P-Shaped, T-Shaped, Gable and so on.
At Starglaze alone, we offer Victorian, Edwardian, Lean-To and Bespoke Conservatories.
With so many different styles out there, it's important to ascertain what it is you are looking for from a conservatory. When you know, make sure to discuss this with the installer and they should help you find the right style.
Do I Need Planning Permission?
Conservatories can be exempt from planning permission, if:
The floor area is no more than 30 square meters and built at ground level.
External quality walls, doors or windows separate the conservatory from the house.
The conservatory's heating system is independent with its own temperature and on/off controls.
Glazing and any fixed electrical installations comply with building regulations requirements.
It'll be exempt from planning permission if it meets the following criteria:
No extension forward of the principal elevation or side elevation fronting a highway.
Maximum height of a single-storey rear extension of four metres.
No more than half the area of land around the 'original house' will be covered by additions or other buildings.
No extension to be higher than the highest part of the roof.
The single-storey rear conservatory must not extend beyond the rear wall of the original house. by more than three metres if an attached house or by four metres if a detached house.
Maximum eaves height of an extension within two metres of the boundary of three metres.
Maximum eaves and ridge height of extension no higher than the existing house.
Side extensions to be single-storey with a maximum height of four metres and width no more than half that of the original house.
Roof pitch of extensions higher than one storey to match the existing house.
No verandas, balconies or raised platforms.
On designated land no permitted development for rear extensions of more than one story; no cladding of the exterior; no side extensions.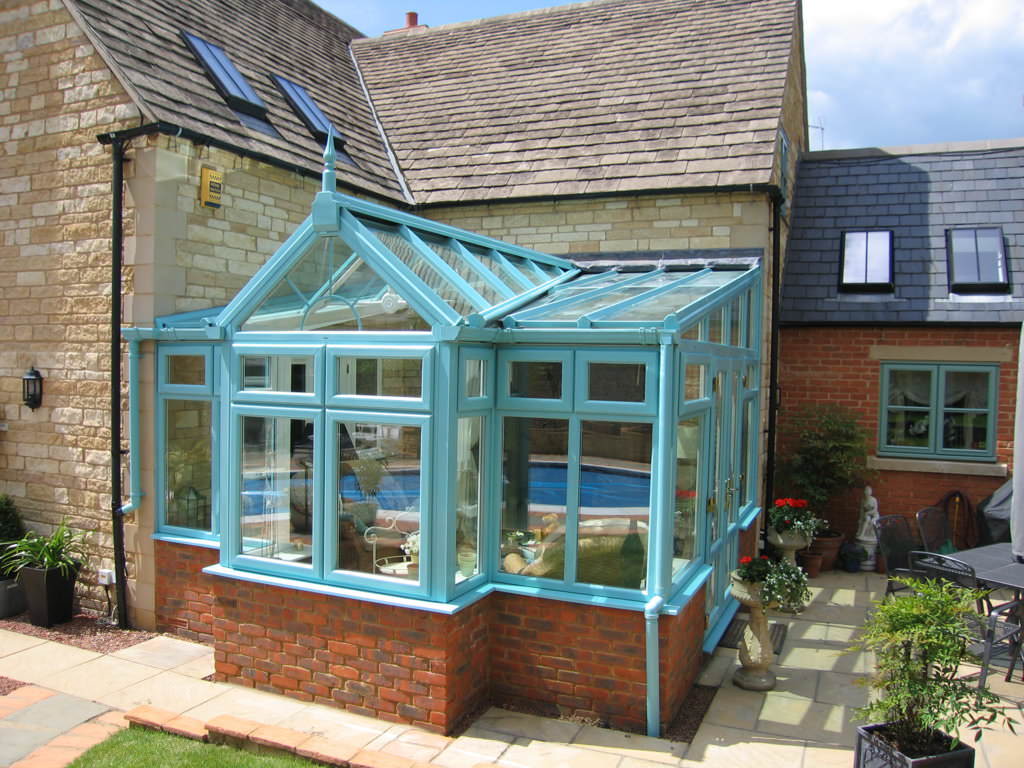 How Can I Customize My Conservatory?
After spending all that money, you want to be certain that your new conservatory is in line with your own tastes and style. That's why you'll be able to choose your conservatory in a variety of colours. Gone are the days of just choosing white as a colour!
It's not just the colour that can be customised, however. You'll be able to choose from a variety of uPVC or aluminium windows and doors for your conservatory, as well as a conservatory roof! Be it tiled, solid or glass, the choice is completely up to you.
The inside of the conservatory is up to you. You can decide what furniture you use for your new space and what your new space will be!
What Direction Should I Face my Conservatory?
The direction is determined on how much sun it will receive. As a glazed room, too much or too little sun will affect the natural temperature of the conservatory.
A south-facing sun would get the greatest amount of sunlight which is great if you like the sun but also means that it'll get too hot in the afternoon, even in the winter.
A north-facing conservatory may not get enough sun, making it cold in the winter.
An east-facing extension will get sun in the morning but will cool down excessively in the evening, whereas a west-facing conservatory will be cold and dark in the morning but get some warmth and illumination from the setting sun.

What If I Want More Privacy?
A conservatory can be made more private using obscure glass, solid panels, blinds or even a solid wall.
If you want an extension with more brickwork and privacy, then an orangery would be ideal for your home.
Conservatories Lincolnshire
If you'd like to discuss your plans for a new conservatory in more detail, we are more than happy to offer our advice and expertise. For a free, no-obligation quote for a conservatory in Lincolnshire and Nottinghamshire, you can call us on 01522 512 020 or visit our Lincoln showroom, which is open 7 days a week. For a free online quote from the comfort of your home, click here. Starglaze Home Improvements offers a wide range of uPVC and aluminium windows, doors and conservatories.
For more impartial advice about conservatories, why not view this installer's Conservatory Buyers Guide.