Complement Your Home with Roof Lanterns
Starglaze is proud to utilise the Stratus roof lanterns design, an industry-leading product that offers a number of features and benefits that set it apart from competing designs. This purpose-built aluminium product makes for a stylish addition to any local property, warming homes with natural light and a summer feeling.
Designed to blend beautifully with contemporary architecture, these fantastic products make for a fine addition to any modern home. Crafted with optimum thermal efficiency in mind, our roof lanterns will warm you in the winter and cool you in the summer. These products are the perfect choice for any kitchen or extension.
Roof Lanterns with Starglaze
Here at Starglaze, we have been proudly providing customers throughout Lincoln and the surrounding areas with beautiful double glazing products for over forty years. We are a FENSA accredited, family-run business that are proud to adhere to the strict quality regulations of The Glass and Glazing Federation (GGF).
---

---
Simply Designed, Easily Customised
There are a number of factors that make our roof lanterns the best examples of British engineering. A low profile 20° pitch allows our teams to design cappings that minimise sight-lines, thereby maximising your view of the outdoors. The high-quality ridge of our perimeter beam is also 66% smaller than conventional aluminium roof systems.
Your roof lanterns can also be tailored to your personal aesthetics, with three designs and size up to 3m x 6m. We offer the 3 way design (max 3000mm x 6000mm), the 2 way design (max 1500mm x 6000mm) and finally the contemporary design (max 1500mm x 3000mm). The contemporary style supports the ridge solely by the hip rafters, giving you a product with an ultra-slim, clean and modern look. Each of these minimalist products is a work of art designed specifically for you. The designs come with a choice of two hard-wearing exterior powder coated finishes, with the option of a white or grey interior finish.
---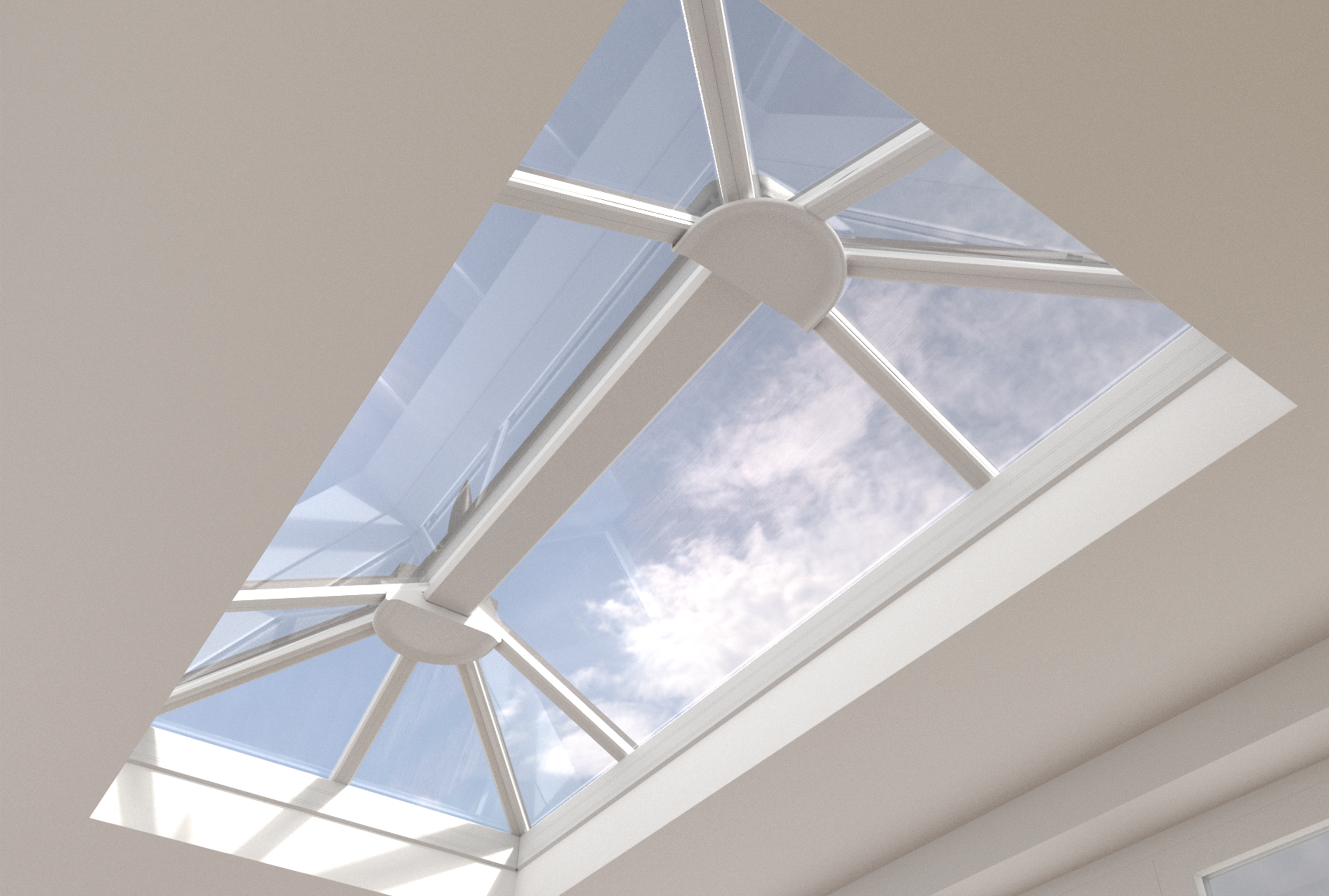 ---
Professionally Installed Products
We work with the finest installation teams in order to bring all of our customers the very best products and services. Each member of our team is a qualified professional that has earned all of the relevant credentials from accredited institutions. Similarly, we demand a high level of previous hands-on experience from our teams.
We will install your products using the latest available materials and techniques, taking care to respect your property at all times. Should you require it we will cover or relocate any furniture that is in the way of the construction site. We can then coat your purchase in one of two RAL powder finishes, Crisp White or Anthracite Grey.
---
---
Impressive Structural Strength
The hard-wearing aluminium design we use within our roof lanterns provides excellent structural strength. The roof lanterns have been manufactured with weather-proofing techniques to keep damp, warp and rot at your Lincolnshire home a thing of the past. The contemporary double glazing is designed for impact-resistance, so uninvited visitors will find it hard to gain entry to your property through one of our roof lanterns. The surprisingly lightweight materials have no impact on strength, with the near-impenetrable aluminium protecting the internal mechanisms. We have manufactured the profile to be tightly sealed, preventing unwanted visitors from gaining access to your Lincolnshire home.
Optimum Thermal Efficiency
Our roof lanterns have been manufactured with ultra-low conductive element to keep heat transfer down. Unlike conventional roofs, our roof lanterns offer 65% more thermal efficiency, so you can enjoy a more comfortable home without worrying that your new roof lantern will compromise your comfort. The polyamide nylon used in the roof lantern provides a thermal break that is 533 times more energy efficient and will provide your home with more natural warmth. This state-of-the-art design completely outclasses its timber and uPVC competitors, with the low U-values and thermal breaks helping to reduce your Lincolnshire home's energy usage.
Roof Lanterns Prices, Lincoln
If you feel that Starglaze are the perfect choice for your home improvements, then reach out to our teams. We've been working with customers across Lincolnshire to bring them roof lanterns that will open any home up to the world outside, letting in light and warming the property.
If you are looking to get a roof lantern installed in your Lincolnshire or Nottinghamshire home, then get in contact today. You can call us on 01522 512 020 or fill out our online contact form.
For those that already know what style roof lantern they want, then fill out our online quote form. This will provide you with a bespoke estimate of how much our services will cost you.
Our showroom is based at Chieftain Way, Tritton Road, Lincoln. If you want to book an appointment to visit, you can fill out this online form. If you can't make it to our showroom but still want to speak to one of our team face-to-face, you can book an appointment for us to visit you through here.