Perfect for Older Homes in Lincolnshire and Nottinghamshire
Our range of slimline aluminium windows provides your Lincolnshire and Nottinghamshire home with the look of a traditional window, without any of the drawbacks associated with the old materials. We use the Smart Alitherm Heritage 47 windows profile, which is made from the highest quality slimline aluminium. This means that your home will benefit from the best materials for years to come.
Frame Options to Suit Your Home
We manufacture our slimline aluminium windows into a variety of styles to suit any home. We can fit your new slimline aluminium window like the top-hung casement model. Casement windows are incredibly popular in homes across Lincolnshire and Nottinghamshire and suit modern and traditional properties alike. The windows work perfectly on a pitched roof, offering your home excellent security and weatherproofing across the board, enhanced further when manufactured with the market-leading Smart aluminium,
If you'd rather have more ventilation for your property, we install a Tilt and Turn window, a practical option for your home. The visual appeal and styling can suit every property perfectly, with the aesthetics making them the perfect window style for slimline aluminium windows. The opening mechanism within the tilt and turn window frames can double up as a fire escape if needed. Older properties may have harder to reach areas, making a tilt and turn window a valuable asset for your home. Our aluminium profile will continue to deliver a high-performance for your property for years to come.
Or if you'd rather have a fixed window frame, we can sort this out for you. Fixed windows are a cost-effective way of having slimline windows installed in your home, due to the removal of any moving parts. This allows the windows to be manufactured to any size, be it a larger space or a smaller one.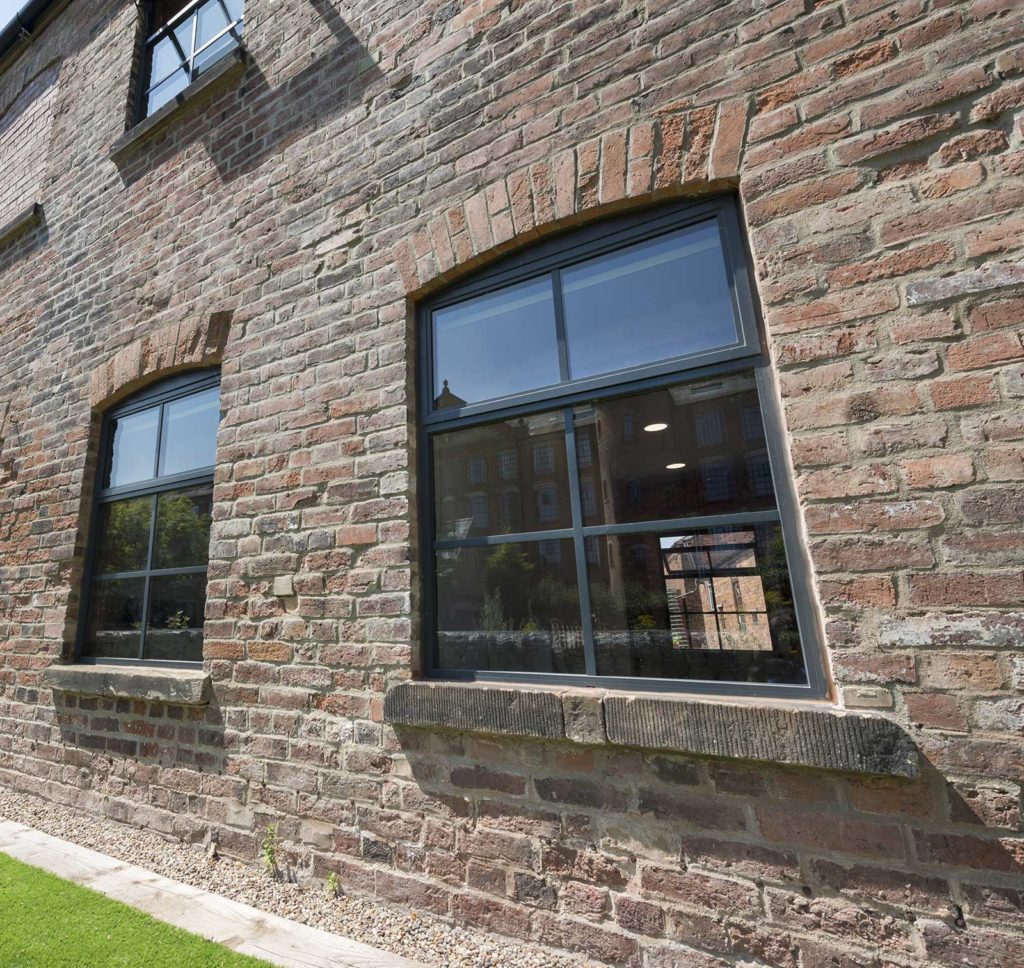 Thermally Efficient
The range of slimline aluminium windows we offer excel in thermal efficiency. Although these windows try and replicate the feel of traditional timber window frames, they offer brilliant thermal efficiency for your Lincolnshire home. Despite aluminium formerly being a material that wasn't great for heat retention, this is no longer the case. Through using modern manufacturing techniques and materials, your home's heat retention will improve. These windows get an energy rating of B and have U-value of 1.5, so you can be sure that your home will be warm during the winter and cool in the summer. The double glazing we use within the windows means that the heat will be trapped within your home, so your reliability on your central heating will lessen, saving you money on your energy bills.
Slim Frames
We manufacture our slimline aluminium windows with sleek, slimline aluminium. The slimmer frames of these windows allow more light to flood into your Lincolnshire home, making it brighter and more welcoming. The slimline frames allow more space within your home, so you can put that plant on your window sill if you so wish without worrying that it will fall off.
Customisable to Fit Your Home's Style
We appreciate that you want your new slimline aluminium window to fit in with the decor and style of your home. That's why we allow our Lincolnshire customers to choose from a range of RAL colours and KL colours. We also offer bespoke colour options such as textured finished, woodgrain styles and the Smart Sensation Range, and hardware for the window.
Low Maintenance Design
The slimline aluminium window may look like a traditional window but it doesn't come with any of the high-maintenance issues that plagued them. Our windows are strong and durable, and won't bow, crack, warp, rot or discolour. All this window will require is the occasional wipe down with a cloth to maintain the 'good as new' look.
A High-Performance Replacement
With aluminium becoming more and more popular in homes across Lincolnshire and Nottinghamshire, they are great replacements for older steel windows. If your home has a traditional look, it can be hard to find a new product that will maintain your home's charm. Our slimline aluminium windows are the perfect alternative for outdated steel windows, delivering a range of practical benefits to your home. Slimline aluminium is light and more robust but still provides the same look of their steel counterparts.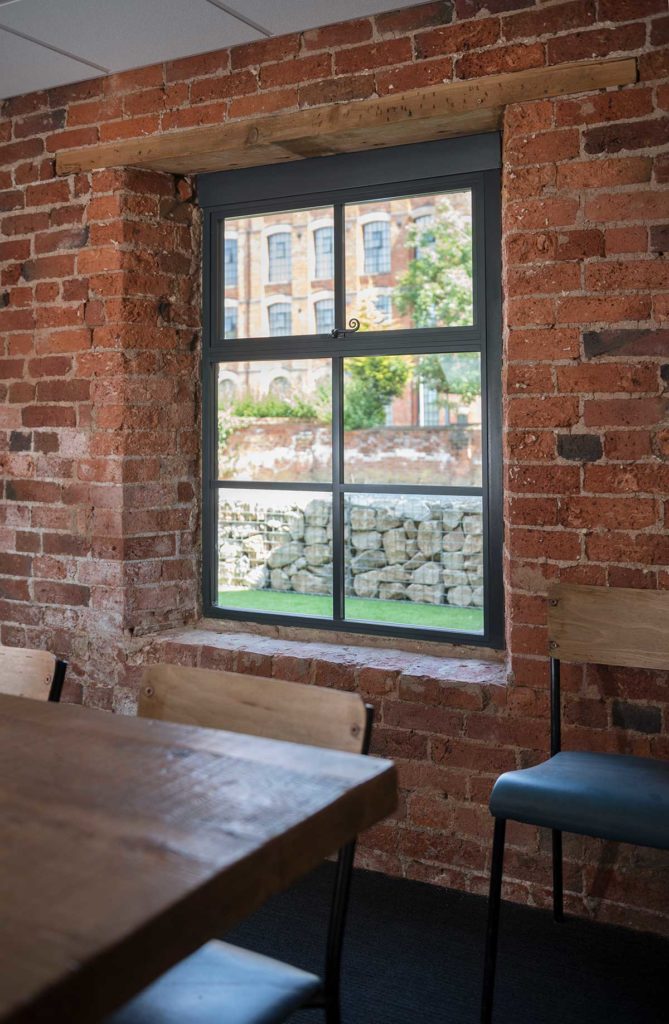 Quality Guaranteed
Starglaze Windows are a FENSA accredited installer of fantastic double glazing products. When you purchase a new slimline aluminium window for your Lincolnshire home, you want to be sure that your product is built to last. That's why we offer our customers a guarantee of quality. We have several guarantees in place to help our customers if anything goes wrong (which is highly unlikely) within 5 years or 10 years of your product being installed.
---
Slimline Aluminium Window Prices Lincoln
If you are looking to get a set of Slimline Aluminium Windows installed at your home, then get in contact today. You can call us on 01522 512020or fill out our online contact form.
For those that already know what colour slimline aluminium window they want, then why not fill out our online quote form. This will provide you with a bespoke estimate on how much our services will cost you.
Our showroom is based at Chieftain Way, Tritton Road, Lincoln. If you want to book an appointment to visit, you can fill out this online form. If you can't make it to our showroom but still want to speak to one of our team face-to-face, you can book an appointment for us to visit you through here.