Market-Leading Quality
At Starglaze, we have become one of Lincoln's leading installers of home improvement products since 1974. We make sure that the roofing options we offer the Lincolnshire homeowner are made with the finest materials and to the best quality. That's why we offer the Ultraframe range of conservatory roofs and the Stratus roof lantern.
In doing so, we can guarantee our customers that their products are built to last. Ultraframe and Stratus have built their roofing options inline with the modern Building Regulations. This means that you can enjoy your extension for many years to come. Each of our products come with a guarantee of five to 10 years, so in the unlikely case that something does go wrong, we'll fix it for you.
Styles to Fit Every Home
We appreciate that there isn't simply one roofing option to fit every Lincolnshire home. That's why we offer a variety of different styles to provide a range of different benefits to your property. We currently install these different roofing options:
---
---
Performance Glass Roof
Our Performance Glass Roof is a roofing option that allows you to flood your Lincolnshire home with lots of natural light. This conservatory roof comes in a range of different sizes, from 24mm to 35mm. It also comes in a variety of colour options, to fit your existing conservatory.
This roofing option has been one of the most popular installed in Lincoln homes for more than 35-years and is the first to be approved by the BBA. The high quality glazing within the roof will provide you with a conservatory or extension that is cool in the summer and warm in the winter.
---
---
Livinroof
The Livinroof from Ultraframe provides the best of two roofing options: the polycarbonate roof and the glass roof. This roof is ideal for the Lincoln homeowner looking to turn their conservatory into a space that can be enjoyed throughout the year. This roof weighs only 36kg/m2, lighter than any other solid roof on the market without compromising on its strength.
It's been designed to the highest standards and unlike other roofing options, made with the weather in your area in mind. This roof is made to cope with the wind and rain loads in your Lincolnshire home. Should any bad weather occur, you can enjoy the peace of mind that comes with knowing your extension is safe.
---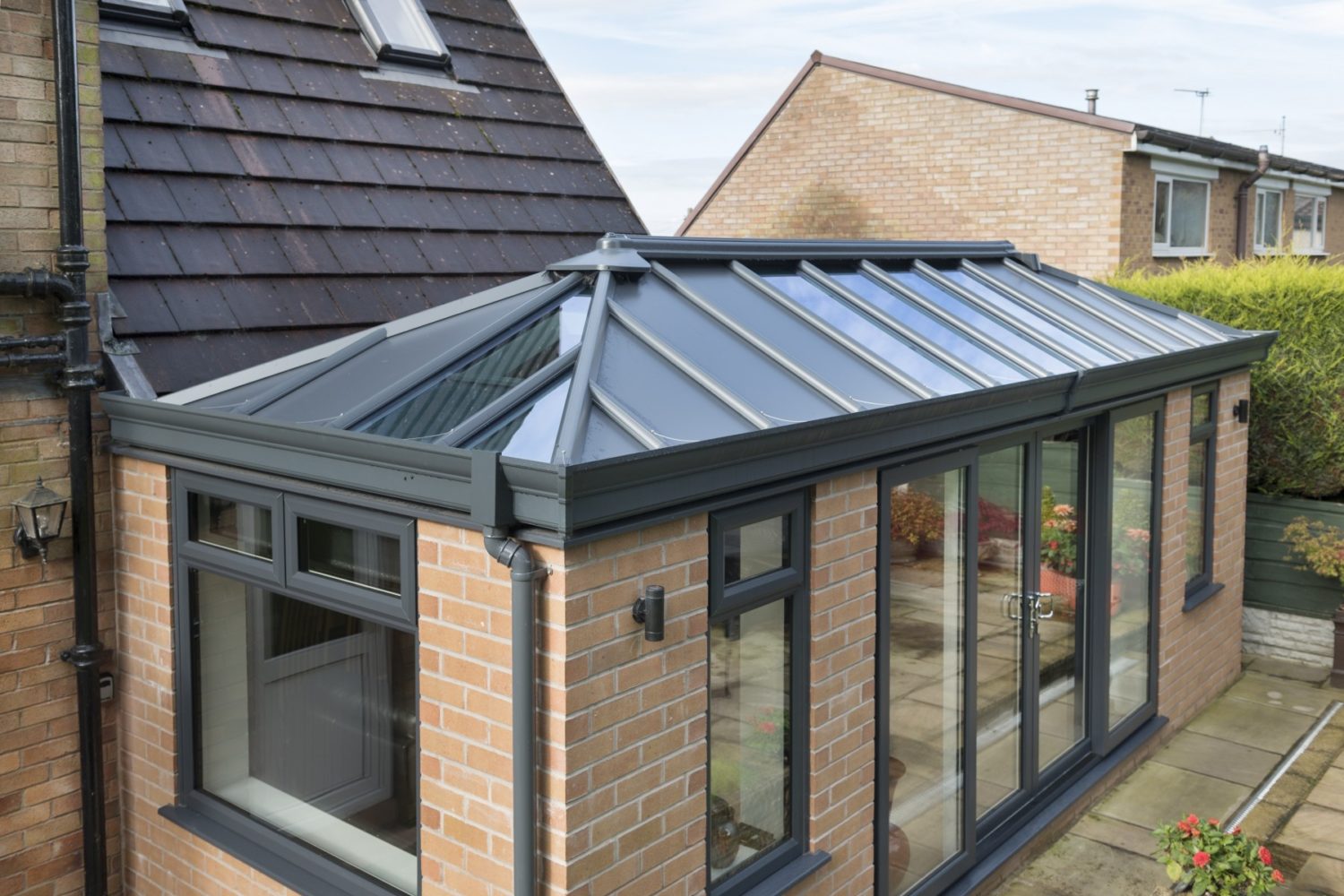 ---
Ultraroof
The Ultraroof tiled conservatory roofing option will add character to your Lincolnshire property. This system is versatile, practical and one of the strongest and lightest on the market. Because it is made to the correct specifications before arriving at your home, it can be easily fitted onto existing or new window frames and doors. The tiles blend into the existing architecture of your property can be customised in a range of different colours to fit your home.
This roofing option has been made to the highest standards. It is fire rated as B-roof according to EN 13501-5: 2016 and AC according to BS475-3:2004. This roof like the solid design has been created using NASA satellite data, allowing it to handle the wind and snow loads in your Lincolnshire or Nottinghamshire home. Glazing panels can be incorporated into the tile design, letting you enjoy the sunshine.
---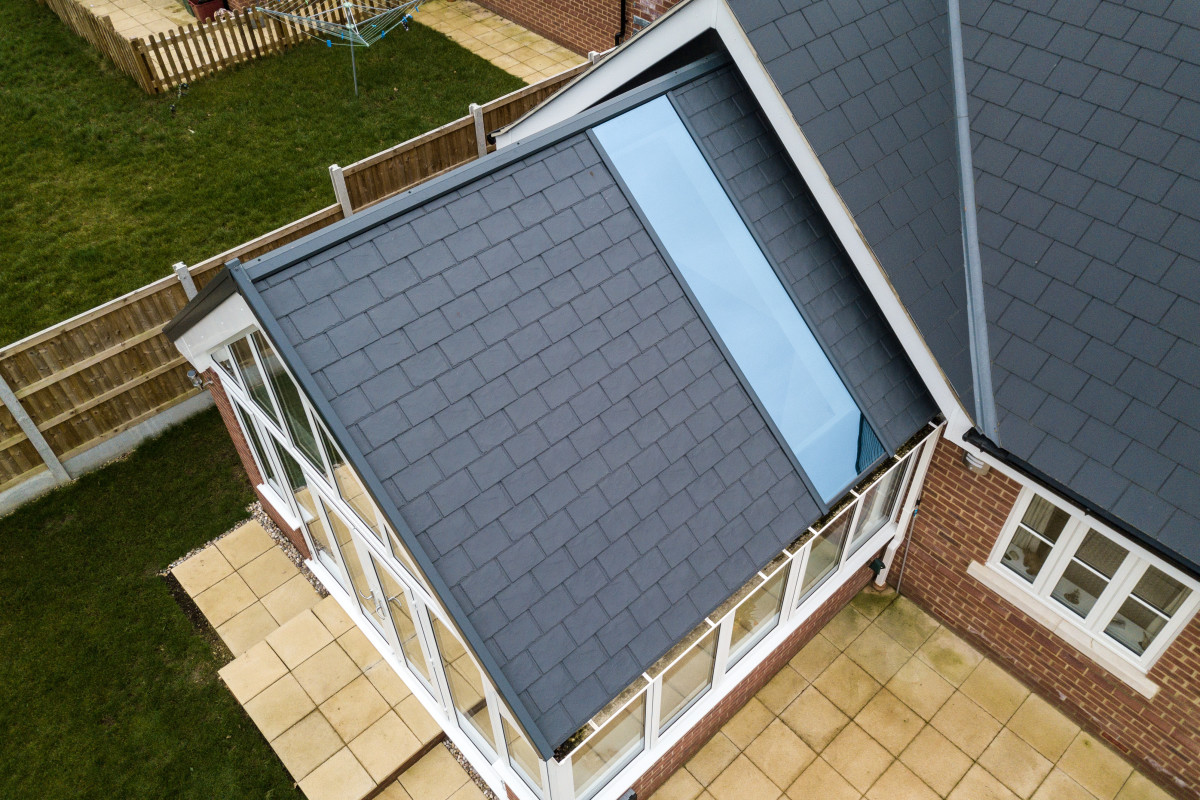 ---
Roof Lanterns
The Roof Lantern is a roof option that is a stylish addition to any Lincolnshire home. We use the Stratus design, an industry-leading product that provides several features and benefits. Created with aluminium, the 20 degree pitch allows our team to design cappings that minimise sightlines.
The perimeter beam is 66% smaller than conventional aluminium roof systems. This means we can have larger glazing areas, letting lighter flood into your Lincolnshire home. With more glazing to trap warm air, you'll start to enjoy warm temperatures throughout the year. This will lead to lower energy bills and a reduction in your home's carbon footprint.
---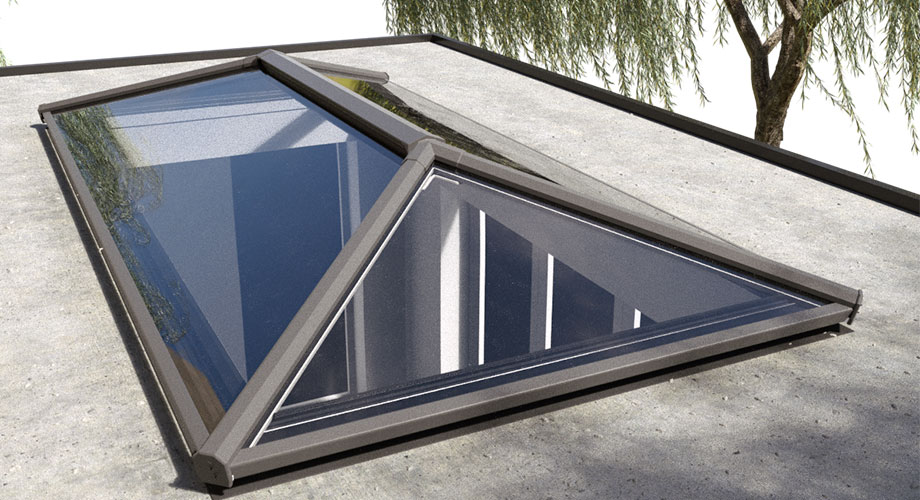 ---
Quality Guaranteed
When you purchase one of our roofing options for your Lincolnshire home, you want to know that your product is built to last. That's why we offer our customers a guarantee of quality. We have several guarantees in place to help our customers if anything goes wrong (which is highly unlikely) within 5-years and 10-years from your product being installed.
---
Roofing Option Prices Lincolnshire
If you are looking to discuss one of our roofing options for your Lincolnshire home then get in contact today. You can call us on 01522 512020 or fill out our online contact form.
For those that already know what roofing option they want, then why not fill out our online quote form. This will provide you with a bespoke estimate on how much our services will cost you.
We also have a showroom, which is based at Chieftain Way, Tritton Road, Lincoln. If you want to book an appointment to visit, you can fill out this online form. If you can't make it to our showroom but still want to speak to one of our team face-to-face, you can book an appointment for them to visit your home through here.