Get the Cottage Look with Windows and Doors
25th June 2021
Get the Cottage Look with Windows and Doors
These days, when it comes to new windows and doors, there's a massive choice of colours, styles and designs. So much so, that if you wish, it's really easy to recreate a certain look for your property. We've all got an image in our heads of how our perfect cottage garden should look – a romantic, peaceful home, perhaps with wooden windows and roses around the doorway, lots of colourful flowers swaying in the garden.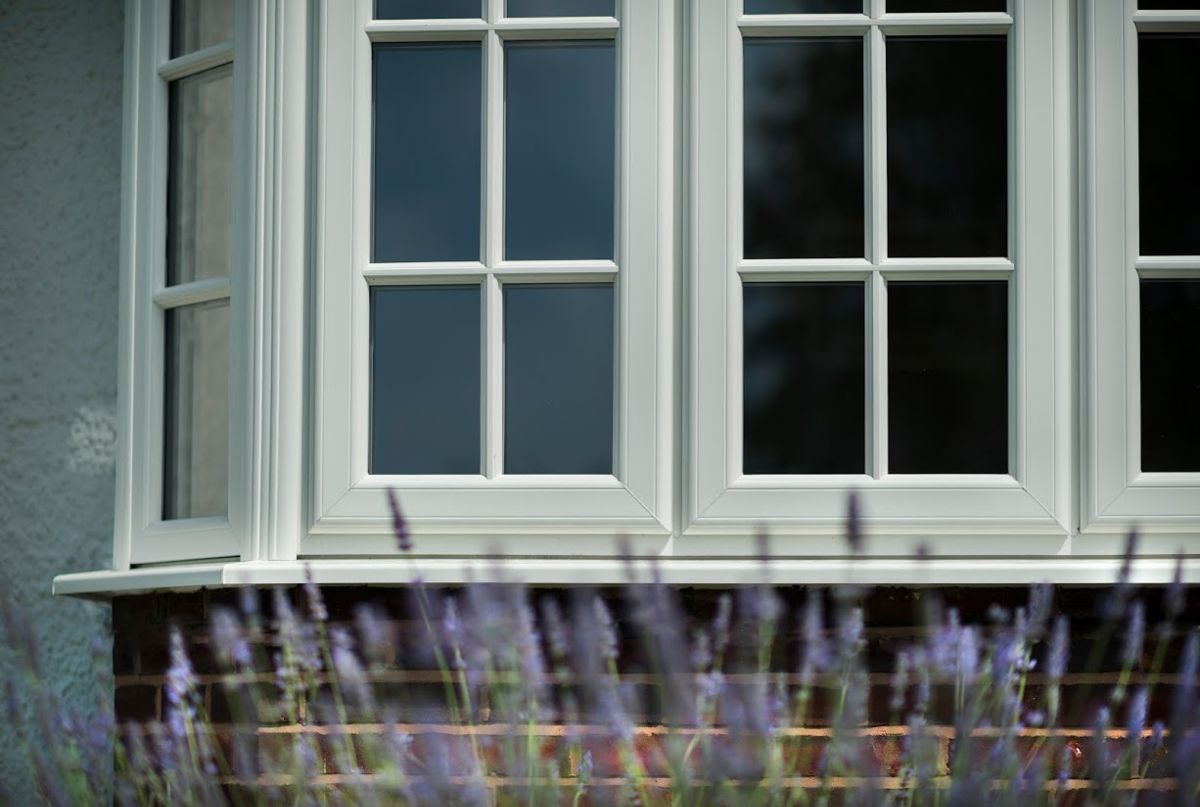 How to Recreate the Look
When you think of a cottage or countryside home, you may think of timber windows and wooden doors. You might even think that the old fashioned cottage look is the antithesis of plastic windows! These days though, all that has changed.  Modern PVCu systems don't have to be all white, chunky plastic. They marry advanced technology with traditional looks. If you live in a conservation area and have been told you can't have PVCu windows, you may find that our Flush Sash Heritage window system can appease the local planners!
So what things should you take into consideration if you want to create a cottage look?
Colour
There is now a whole array of colours available for your windows and doors. Where white plastic could be jarring, you can recreate the painted timber look and have your windows painted a colour of your choosing. Alternatively, our windows come in a range of laminated woodgrains, with a wide choice of sympathetic heritage colours to select from.
Profile Type
We manufacture our windows from several different window systems, also called types of profile. Our Flush Sash and Residence window systems are ideal for recreating a cottage look, as they have been carefully designed to replicate the style of timber windows. The opening sashes lie flush within the frame, providing the character and aesthetic of wooden windows. However, as they are PVCu you benefit from all the advancements of modern glazing technology – safety, security and energy efficiency to mention a few.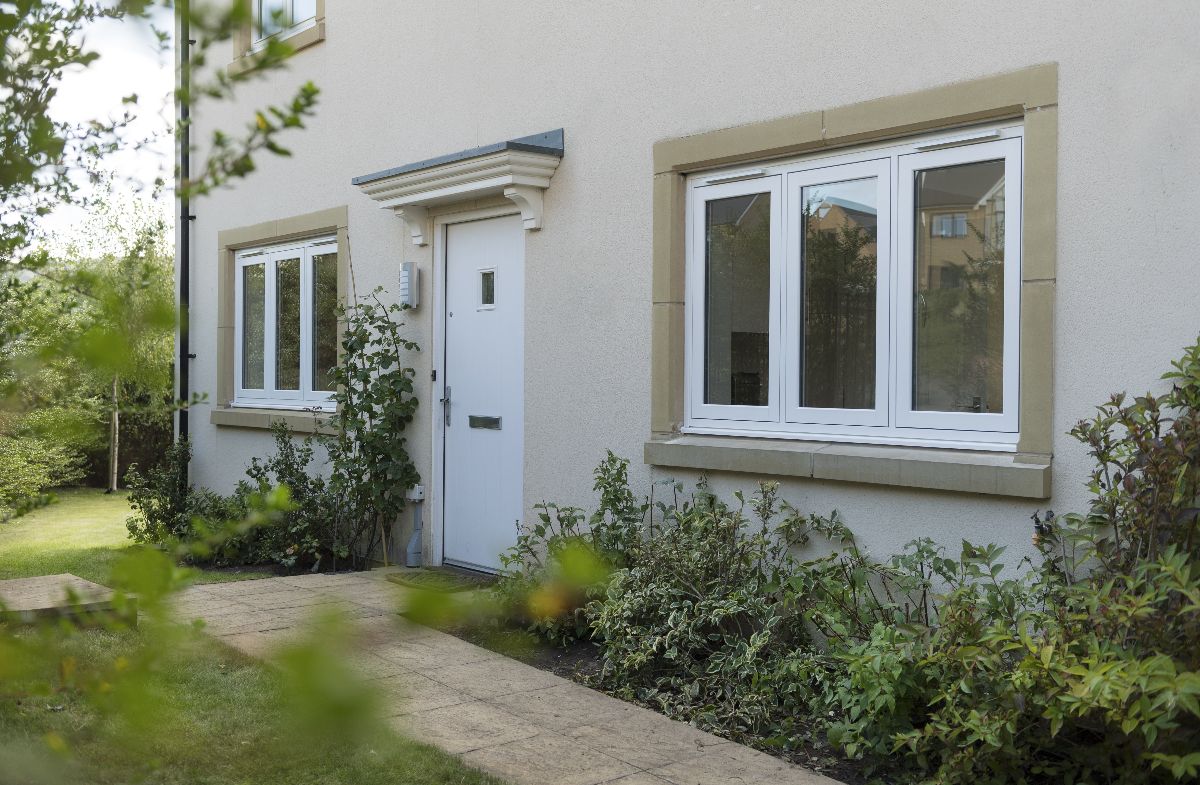 Another popular choice for older style homes is the vertical sliding sash window.  These bring together traditional style and modern technology, and preserve the beauty of period properties.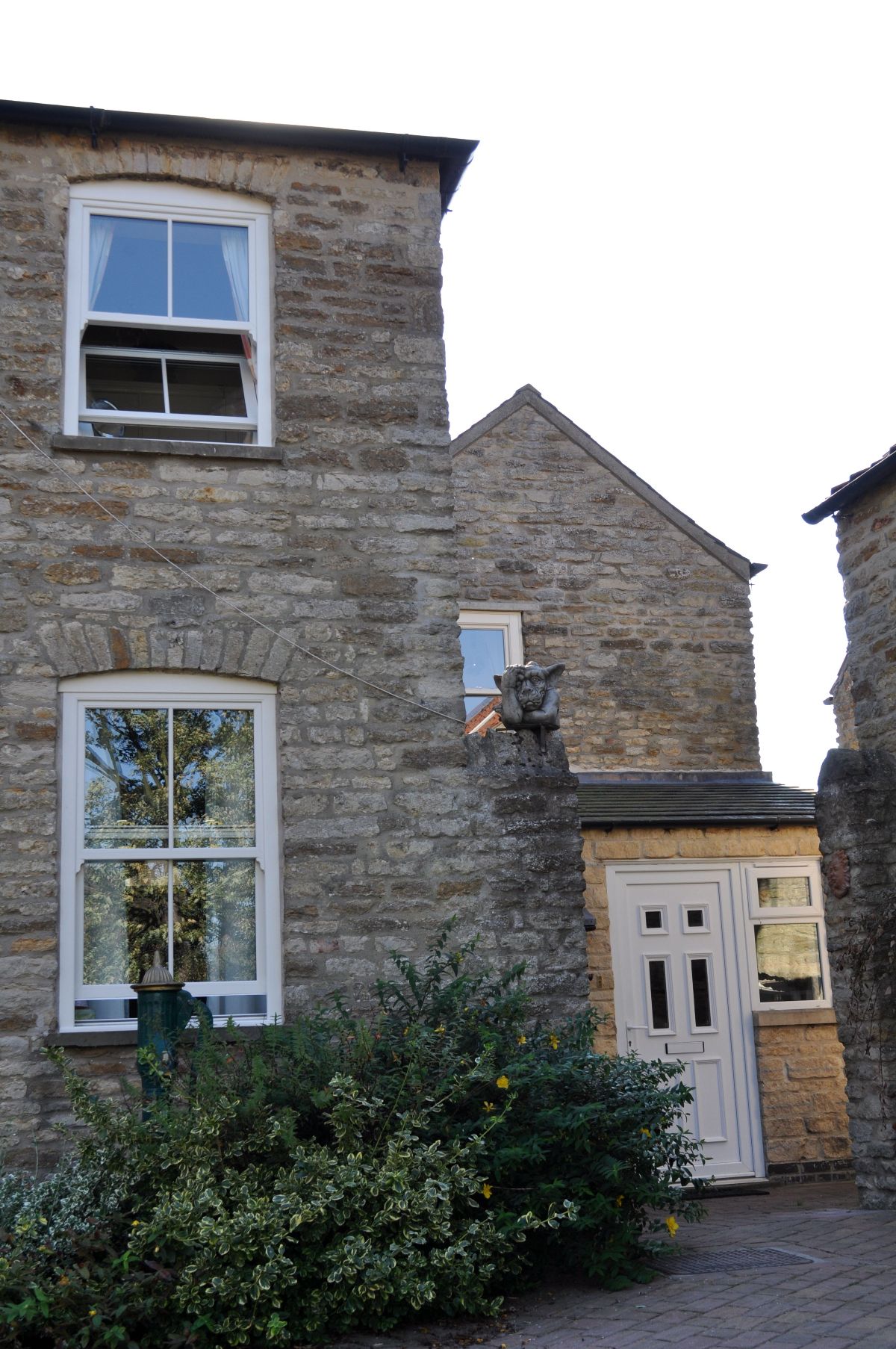 Hardware
This could easily be overlooked, but some of the character of old windows is provided by the handles and fittings. A modern window or door handle, doesn't quite match the quaint looks of traditional metal cast window furniture. Fortunately, we offer a heritage range of handles that fit all of our window systems.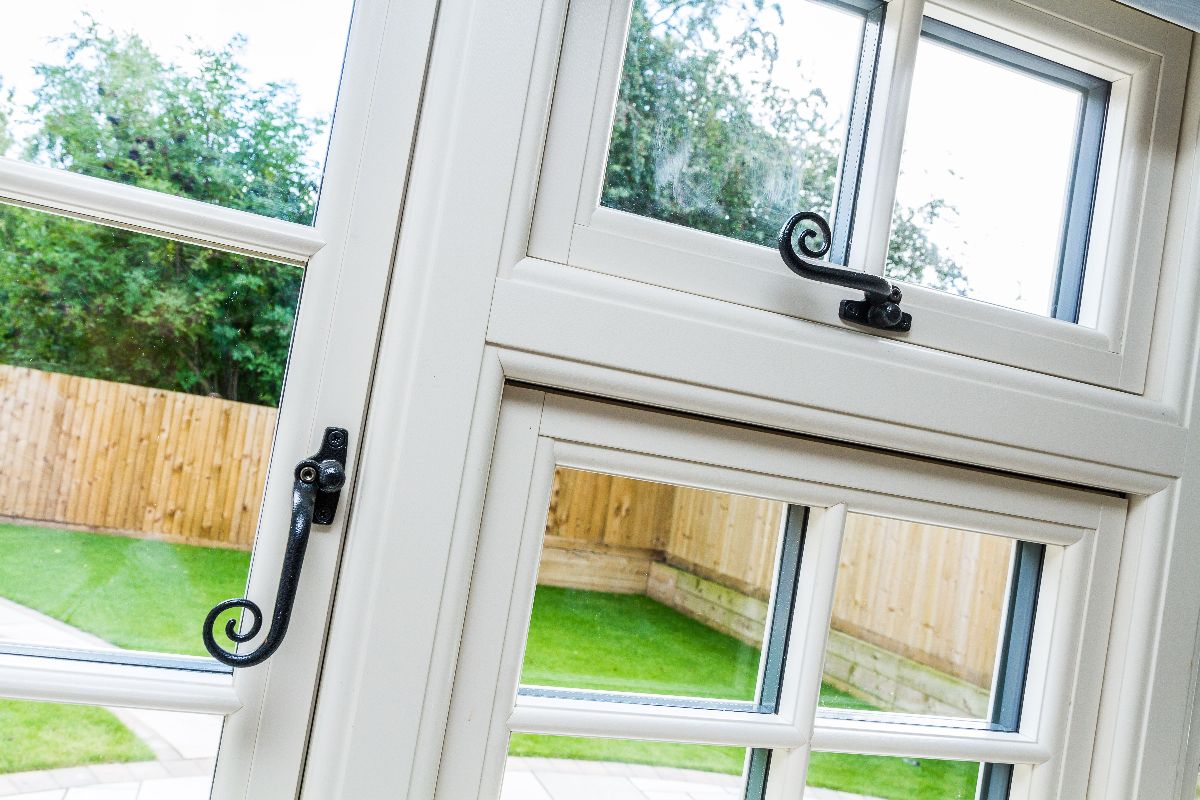 Our flush sash and Residence systems can also take advantage of faux stays, for that something extra to really recreate a timber window.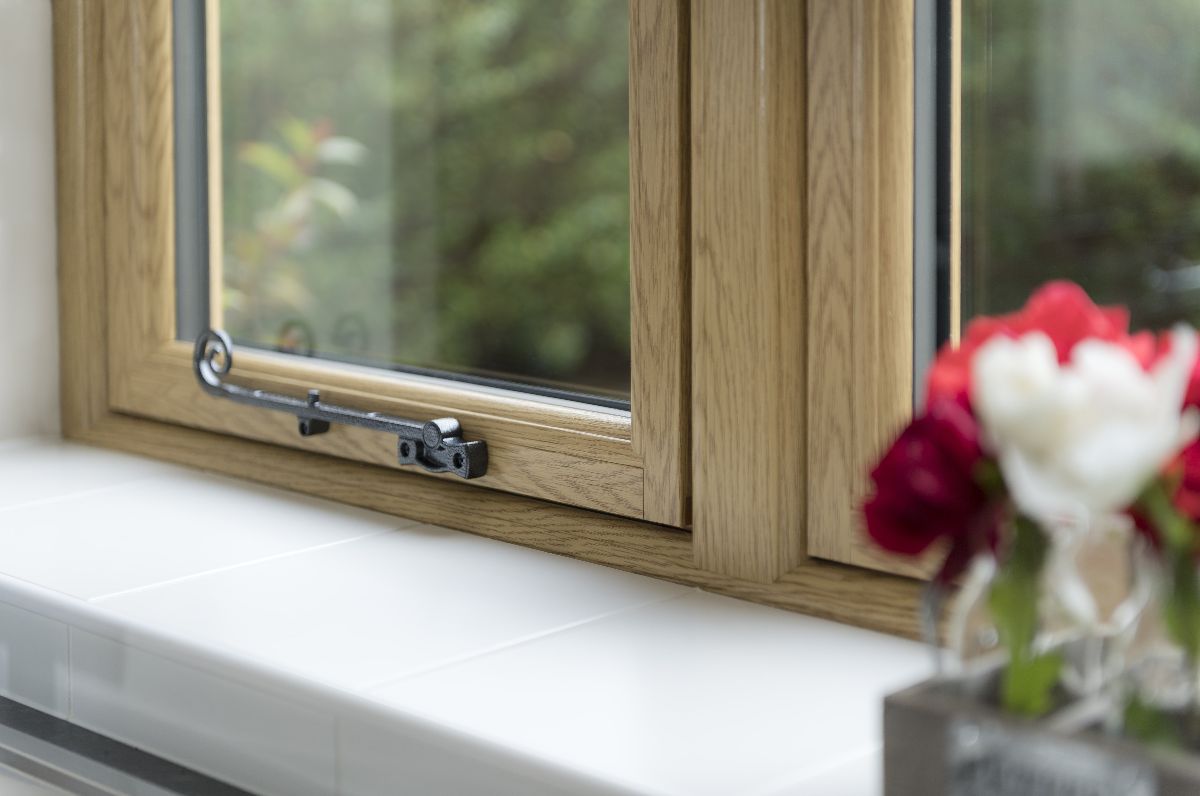 Glazing Options
Georgian bar was a popular period choice for timber windows. We can recreate it today in double glazed units. So you can take advantage of thermally efficient units, and also enjoying a traditional, period look. Whilst you can have internal Georgian bar, which is a grid that is placed between the glass units. However, Duplex bar is worth considering if you really want period, cottage look windows. Shown below, Duplex bar has a grid fitted within one single double glazed unit. Bars are then fitted proud on the inside and outside of the glass. It is designed to replicate the look of timber Georgian bar, where each pane of glass was individually glazed in the wooden frame work.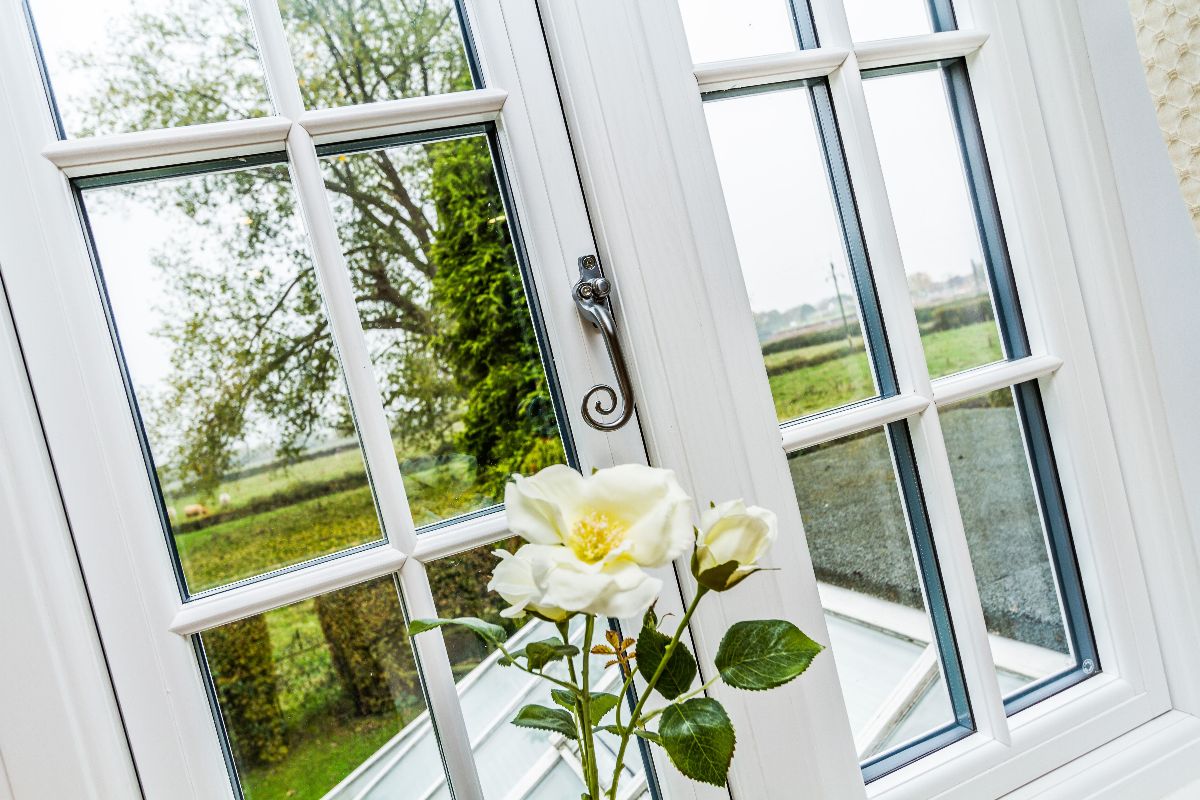 Door Designs
The last thing we recommend you consider, is the choice of door for your property. Remember you are trying to recreate a cottage look. Doors of the period were made from timber, not plastic. However. modern technology has looked to the past to recreate a range of designs to mimic the styles of yesteryear.
Our composite doors come in a range of different designs, and it is worth looking through the traditional styles. They have a reinforced GRP skin, which can have a woodgrain finish to replicate timber. We fit the glass in the door using a moulded decorative cassette, designed to recreate a timber finish. There is a range of colour finishes designed to look like painted timber. All using state of the art coating technology, so you can select a colour to show your style.  Many of the door designs in the traditional range, are based on period timber doors. So you can find the perfect door to create that cottage look!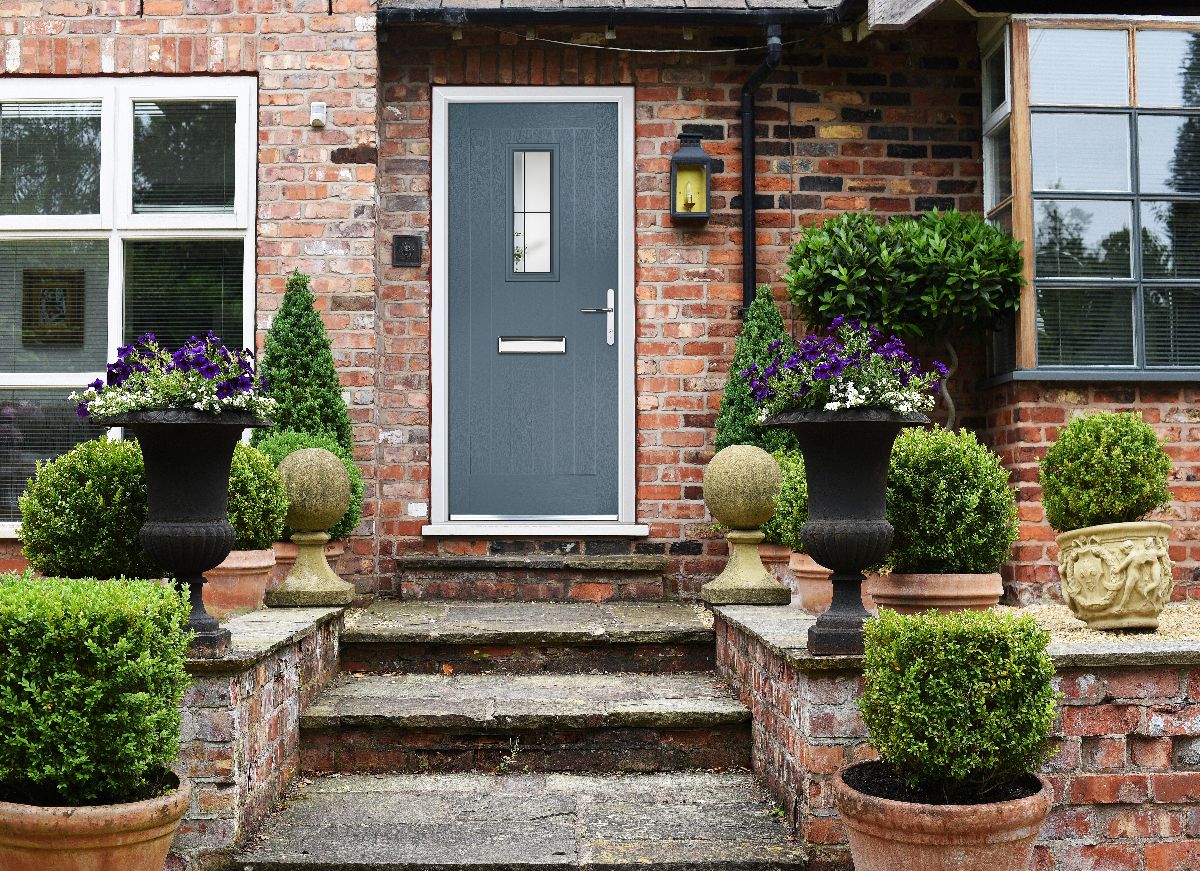 Inspired to Replicate a Cottage Look for Your Home? Start Your Quote Today
If you've been inspired to get the cottage look window and doors for your Lincoln home, don't hesitate to get in touch. You can call our team on 01522 512 020 or fill out our online contact form and a member of our team will be in touch.
For those with a colour in mind for their windows and doors, start an online quote. Simply enter a few details and we'll send over a bespoke estimate, with no obligation to book.
Or book an appointment for our showroom. Click here to book yours.