Do I Need Planning Permission for My New Conservatory?
30th July 2019
When you're planning a new conservatory for your home, it's important to know whether you're keeping to the specific regulations and rules. Chances are though that you're already stressing about how you're going to afford the project, so the last thing you want to be thinking about is planning permission and building regulations!
That's why at Starglaze, we've created this impartial guide to help break down the jargon and help you to understand what conservatory is right for your home!
What is Planning Permission?
Planning permission is concerned with the appearance of buildings, the impact they have on the immediate environment and highway access.
Consent is normally given to build a conservatory as these structures are generally seen as permissible developments.
What Are Building Regulations?
Building Regulations consider the design and construction of your new room. This legislation is primarily concerned with the health and safety of the people who will be using your new conservatory.
Building Regulations also cover important issues like access, asking questions like Can People enter and leave the conservatory safely?
There is Sometimes an Overlap
Although there is a difference between planning permission and building regulations, in some occasions both apply.
If you're in doubt, make sure to contact your local planning authority or ask your installer for advice.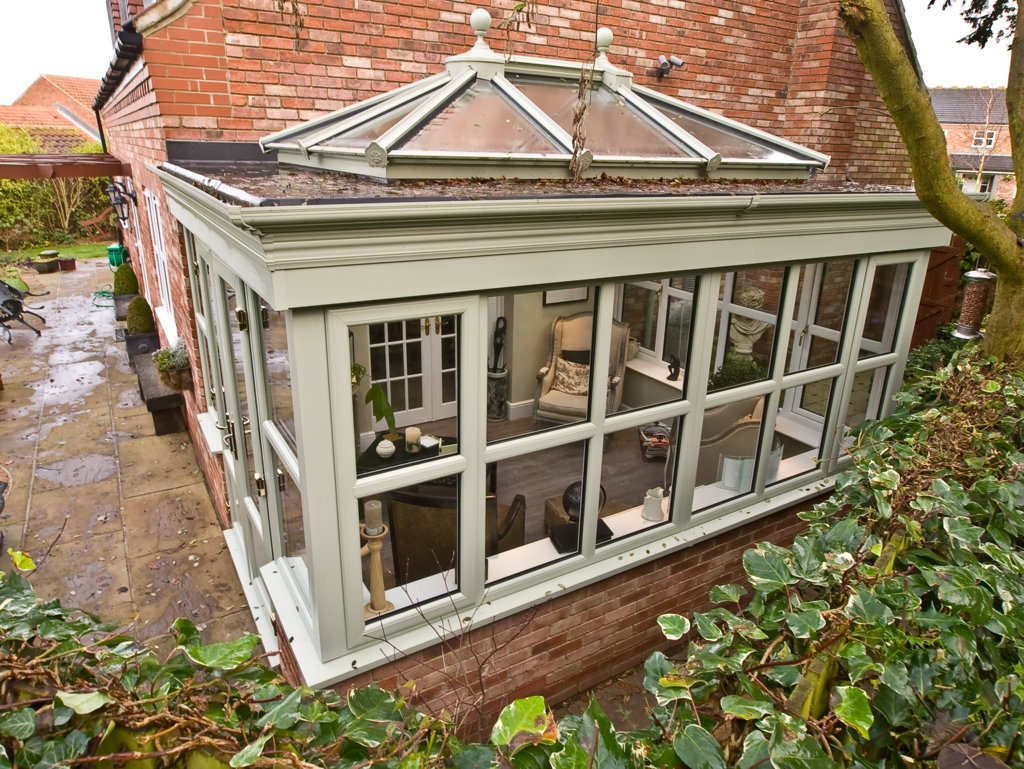 Do I Need Planning Permission?
Conservatories can be exempt from planning permission, if:
The floor area is no more than 30 square meters and built at ground level.
External quality walls, doors or windows separate the conservatory from the house.
The conservatory's heating system is independent with its own temperature and on/off controls.
Glazing and any fixed electrical installations comply with building regulations requirements.
It'll be exempt from planning permission if it meets the following criteria:
No extension forward of the principal elevation or side elevation fronting a highway.
Maximum height of a single-storey rear extension of four metres.
No more than half the area of land around the 'original house' will be covered by additions or other buildings.
No extension to be higher than the highest part of the roof.
The single-storey rear conservatory must not extend beyond the rear wall of the original house. by more than three metres if an attached house or by four metres if a detached house.
Maximum eaves height of an extension within two metres of the boundary of three metres.
Maximum eaves and ridge height of extension no higher than the existing house.
Side extensions to be single-storey with a maximum height of four metres and width no more than half that of the original house.
Roof pitch of extensions higher than one storey to match the existing house.
No verandas, balconies or raised platforms.
On designated land no permitted development for rear extensions of more than one story; no cladding of the exterior; no side extensions.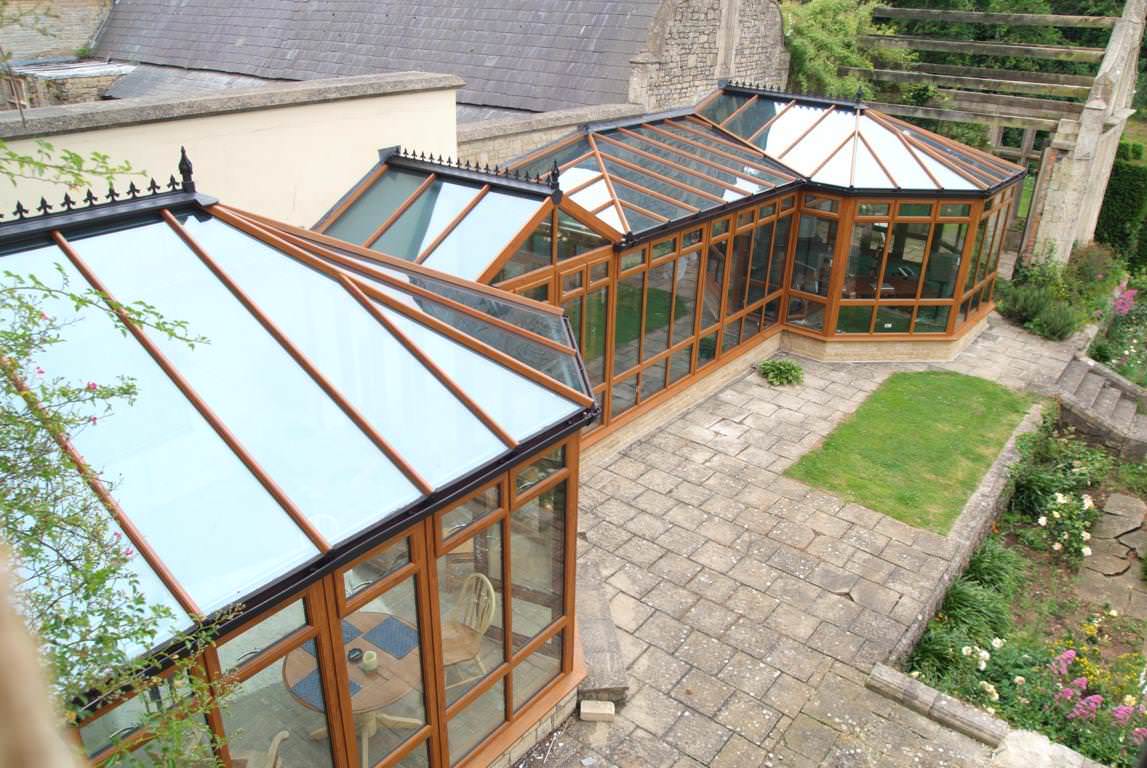 Is There a Size Restriction on My Conservatory?
Your conservatory cannot occupy any more than half the land surrounding the property. You'll need to consider other buildings on the land such as sheds and greenhouses when planning your conservatory.
How Far Can the Conservatory Extend?
This will depend on what type of house you have. If your home is attached, then three metres is the limit. If it's a detached property, it's four metres.
Will I Be Able to Add a Balcony or Veranda?
Afraid not, but you will be able to enjoy your new conservatory in other ways! You'll benefit from a room you can enjoy year-round that can be used for whatever you want.
Can I Remove Doors from My Conservatory?
If you remove the connecting doors, you'll be creating a structural opening that's subject to approval from Building Regulations, and your conservatory will be treated more like an extension.
Where Can I Place my Conservatory?
You need to think carefully about where you place your new conservatory. If it is likely to prohibit access to a window, room or converted area of your home, consent to build your structure will be refused for safety reasons.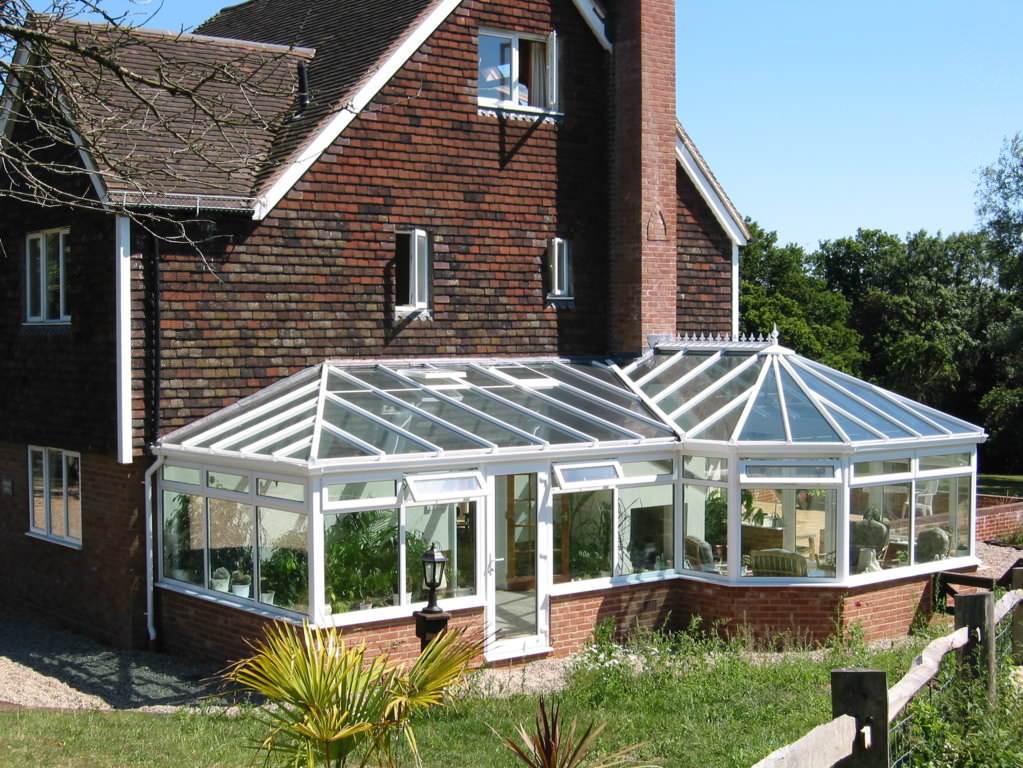 Where Can I Find Information about Building Regulations?
Documentation can be found by visiting the government's planning portal. Due to the complexity of existing regulations, it's worthwhile keeping the key documentation nearby for guidance when planning your conservatory.
What If I Want to Add More Privacy to My Conservatory?
Then you're better off looking at an orangery. An orangery relies less on uPVC or Aluminium frames and uses brick pillars, offering more rigidity. In choosing an orangery, it's worthwhile checking with your installer to see how the planning permission rules differ compared to a conservatory.
Conservatories Lincolnshire
If you'd like to discuss your plans for a new conservatory in more detail, we are more than happy to offer our advice and expertise. For a free, no-obligation quote for a conservatory in Lincolnshire and Nottinghamshire, you can call us on 01522 512 020 or visit our Lincoln showroom, which is open 7 days a week. For a free online quote from the comfort of your home, click here. Starglaze Home Improvements offers a wide range of uPVC and aluminium windows, doors and conservatories.