Increase the thermal performance and privacy of your Lincolnshire home with our range of Integral Blinds. These blinds are sealed within the two panes of glazing and operated using a device on the frame. Available in both windows and doors, contact us today to get a quote.
What Are Integral Blinds?
Integral blinds fit between the panes of glass in a double glazed window or door. These are sealed within the panes and operated with a device on the frame. We use the market-leading Hi-Tech Blinds profile, which uses quality materials to manufacture the blinds.
The Modern Solution
Our range of integral blinds is the perfect low-maintenance solution to conventional designs. Blinds had a reputation for being hard to maintain, easily gathering dusty and requiring regular deep cleaning. For the Lincolnshire homeowner, our integral blinds won't provide any such hassle.
As these blinds are installed within panes of glass, they won't ever get dusty or marked. The magnetic system of integral blinds also means the Lincolnshire homeowner doesn't have to worry about using wands or cords. These designs are the perfect low-maintenance alternative, offering quality use for many years to come.
---
---
Customised to Your Lincolnshire Home
Although they are blinds, it's important that our integral blinds perfectly fit your Lincoln home. That's why these blinds can be customised to your tastes. The first customisable feature the Lincolnshire homeowner has is the width. These blinds are available in 24mm unit thickness, 28mm unit thickness and using either a 16mm or 20mm cavity.
Colour is another customisable feature of our integral blinds. The Lincoln homeowner can choose from 11 colours for the slats. The frames can also be customised in 8 different colours. This means you can get the perfect fit for your Lincolnshire property.
To ensure you get the best operation, our integral blinds come with several operating options. As well as the magnetic operation, you can take advantage of motorised operation. This will allows the Lincoln homeowner to shut the blinds from distance. It also eliminates the risk associated with cords on traditional blinds, contributing to year-long use.
Thoroughly Tested Design
It's important that when you buy a product for your Lincolnshire home that it's built to the highest of standard. When buying Integral blinds from Starglaze, you get just that. We offer blinds that are tested to 10,000 repetitive cycles across lift and tilt functions.
These tests are carried out to ensure the integral blinds are made to perform with precision, skill and craftsmanship. It provides the Lincoln homeowner with the peace of mind that they are getting the real deal for their home. That's why these blinds come with a 10-year guarantee of quality.
---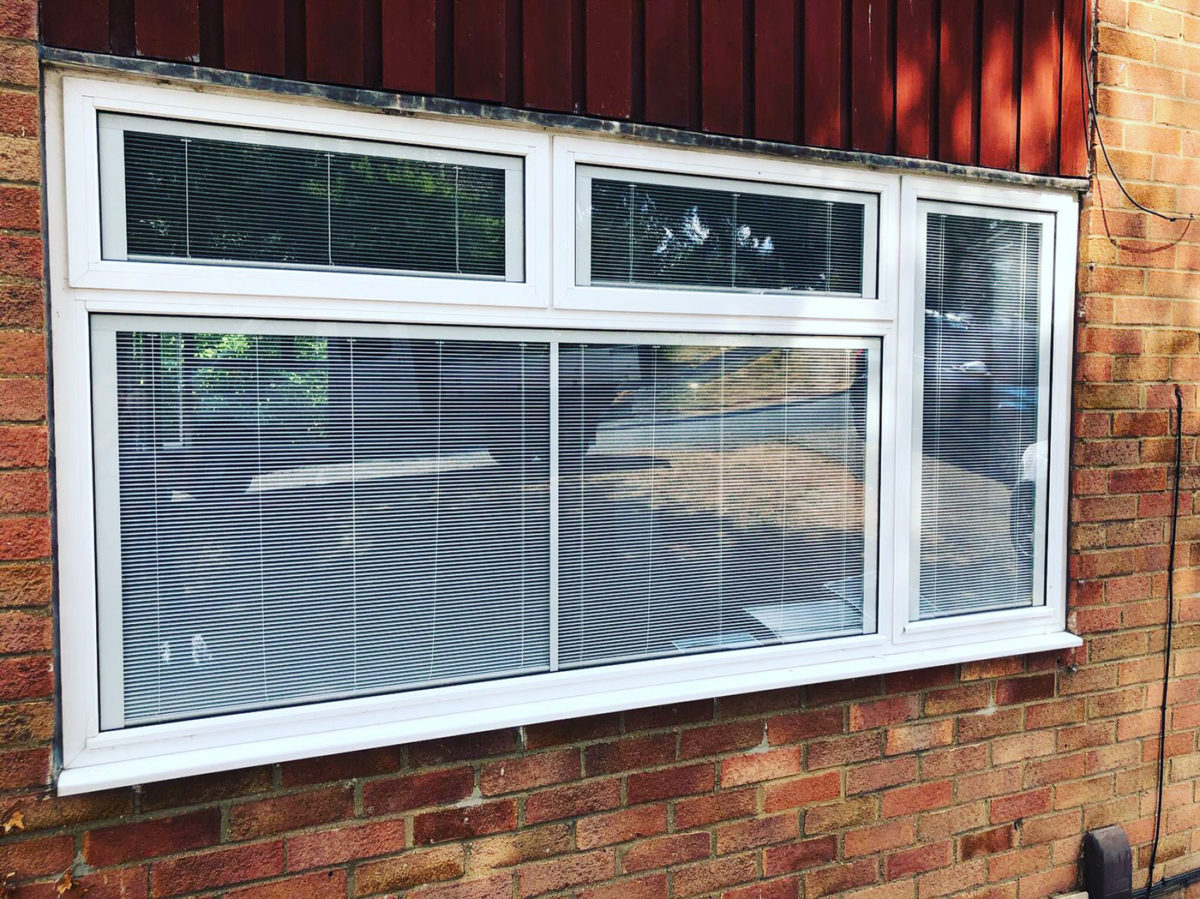 ---
Letting You Maintain the Light in Your Home
Sometimes the sun's rays can cause damage to your Lincoln home. Through integral blinds, you can limit this damage. These blinds can be opened as much or as little as you desire. This allows the Lincoln homeowner to brighten up their home without putting their property at risk.
Integral blinds are a great way of maintaining the privacy of your Lincoln property. For bathrooms, bedrooms or street-level rooms, these blinds will prevent anyone from peering into your home. This means the Lincolnshire homeowner can feel safe year-round. What's more, these blinds are designed to cope with bathrooms or kitchens and won't be affected by mould build-up.
Keeping the Heat in Your Property
Through opting for integral blinds, you'll be contributing to a warmer temperature in your Lincoln home throughout the year. As well as the double glazing panes and the frame, these will help trap in pockets of warm air. This will provide a comfortable temperature year-round.
With your Lincoln home warmer thanks to integral blinds, you'll start to rely less on central heating. This will lead to lower energy bills, giving you more money to spend on the things you enjoy. It will also help to shrink the carbon footprint of your property.
---
---
Quality Guaranteed
As with all the double glazing products we install across Lincoln, our integral blinds come with a 10-year guarantee of quality. Should in the unlikely event anything goes wrong with the blind in this time, our team will endeavour to fix it. This gives you the peace of mind to go ahead with your installation.
---
Integral Blind Prices Lincoln
If you'd like to discuss integral blinds for your Lincoln home, then don't hesitate to get in touch. You can call us on 01522 512020 or fill out our online contact form.
For those who want a free, no-obligation double glazing quote from the comfort of their Nottinghamshire or Lincolnshire property, fill out an online quote. You can get a bespoke estimate for our windows and doors with no obligation to book. Or call us to discuss how much the additional cost of integral blinds will be.