Adding Character to Your Home
A tiled conservatory roof is a great way of adding the classic roof look to your Lincolnshire home. We use the Ultraframe Ultraroof profile. This conservatory roof profile offers modern standards of thermal efficiency, security, durability and weatherproofing.
This versatile and practical roof is one of the strongest on the market and the most popular amongst conservatory roof specialists. This is because it can be easily fitted onto existing or new window frames and doors, making this the perfect replacement roof.
The tiles blend into the existing architecture of your home, adding character to any home. These tiles can be customised with a range of different colours, so you can make your conservatory stand out from the rest of the street.

Manufactured to the Finest Quality
To give the Lincolnshire homeowner complete peace of mind that they are buying a quality product, we only offer products built to the correct standards. The Ultraroof has been tested as a completely assembled system. This means that it can offer a standard of safety that is hard to find.
The roof is fire rated as B-roof according to EN 13501-5: 2016 and AC according to BS475-3:2004. This means you can be sure you've got a quality roof in your home that won't leave your family at risk.
The roof itself has been designed using NASA satellite data, to ensure it can handle the wind and snow loads in your Lincolnshire or Nottinghamshire home. Whatever the weather, you'll be able to enjoy your conservatory or extension.
---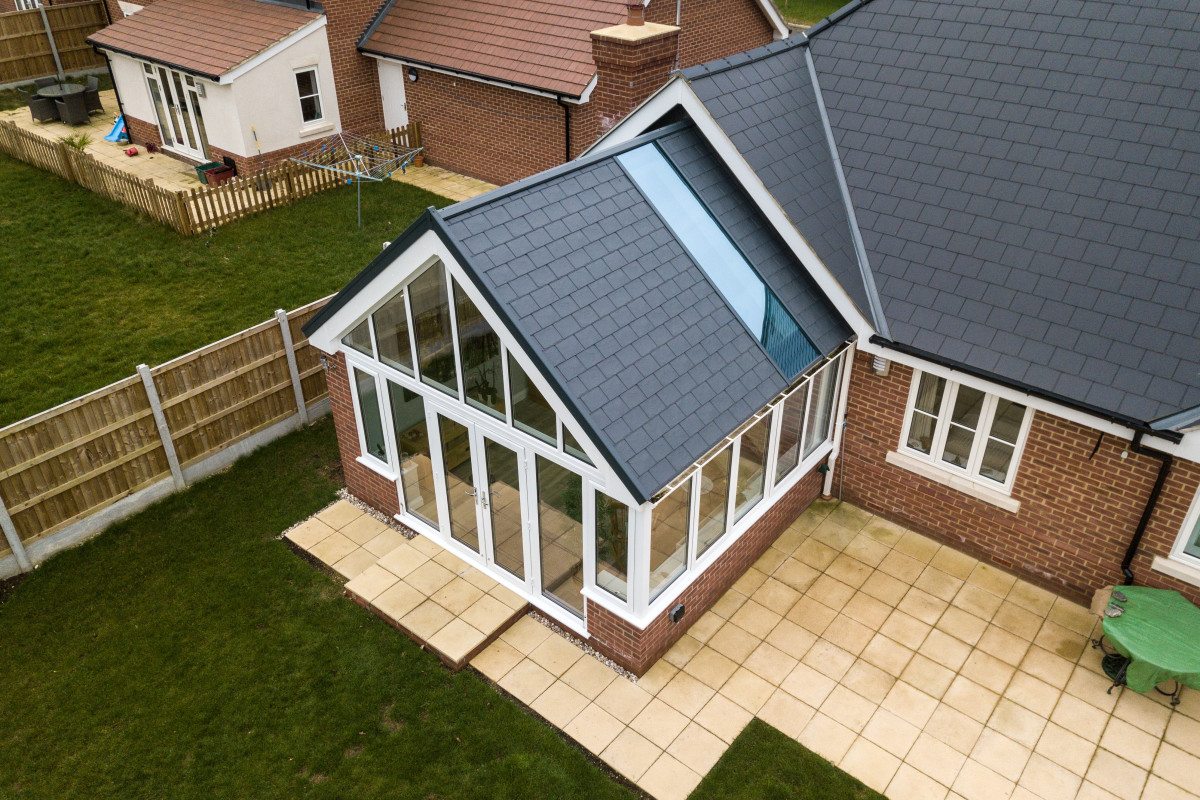 ---
Letting You Enjoy Your Conservatory Year-Round
The Tiled Conservatory Roof is a great way of turning your conservatory into a space you can enjoy year-round. The design incorporates a fully insulated 380mm structural beam and modern manufacturing techniques to create a complete warm roof system.
Heat won't be able to escape your conservatory, creating a comfortable temperature year-round, even in the winter. Similarly, you won't feel the "greenhouse effect" associated with glass conservatory roofs, meaning your conservatory will be cool in the summer. No matter what the season, your roof can be used throughout the year.
Letting the Light In
If you want to still enjoy the Lincolnshire sunshine and worried that this won't be the case with the tiled profile, you're wrong. This design allows full-length glazing panels to be incorporated into the design, giving you a bright and spacious home. The option is compatible with any glass specification, so you can add a personal touch to your property.
With the feel of more space, you might choose to turn your conservatory into a new lounge area. Or perhaps you'd want to use the light as a new dining room. Whatever you use your conservatory for, it's completely up to you.
---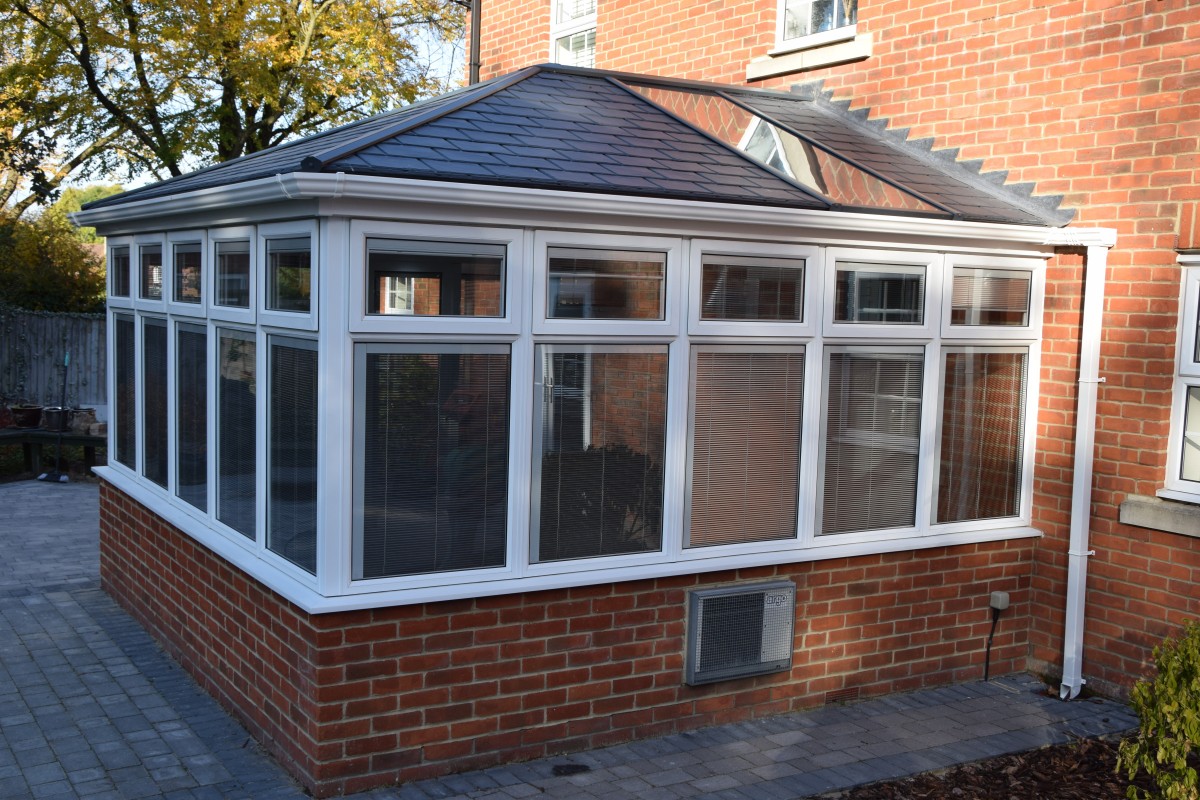 ---
Customisable Design
The Tiled Conservatory Roof comes with more than just customisable tiles and optional glazed panels. This roof can be fitted with Velux roof windows, allowing you to bring increased light allowance and ventilation simultaneously.
The Lincolnshire homeowner can also opt for super-insulated columns or a curved cornice, creating beautiful, decorative value to your East Midlands home.

Insulated Internal Pelmet
The Insulated Internal Pelmet allows you to transform your conservatory into a 'real-roof' feel, creating a seamless feel between your tiled roof and your home. It features an insulated cavity, increasing the overall heat retention. It can be used for house lighting and speaker options, letting you bring a unique feel to your home.
Super Insulated Columns
The Super Insulated Columns are a great way of bringing a structural and comfortable feel to your Lincolnshire home. The columns are inspired by the classic architecture of the Italian Renaissance and can achieve a standard of thermal efficiency five times more than brick.
---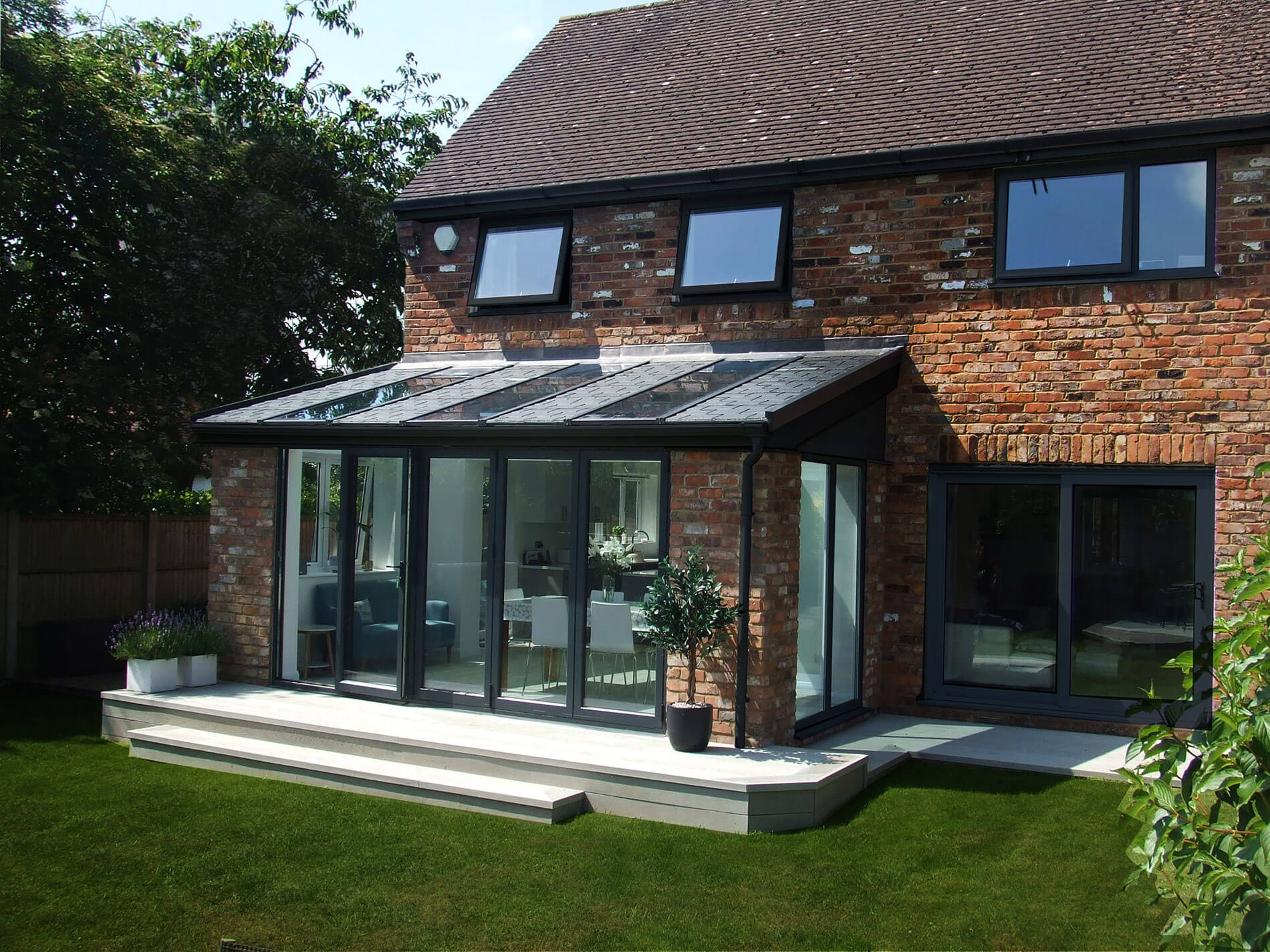 ---
Quality Guaranteed
When you purchase a tiled conservatory roof for your Lincolnshire home, you want to know that your product is built to last. That's why we offer our customers a guarantee of quality. We have several guarantees in place to help our customers if anything goes wrong (which is highly unlikely) within 5-years and 10-years from your product being installed.
---
Tiled Conservatory Roof Prices Lincolnshire
If you are looking to get a Tiled Conservatory Roof installed in your Lincolnshire home then get in contact today. You can call us on 01522 512020 or fill out our online contact form.
For those that already know what colour tiles  they want for their conservatory roof, then why not fill out our online quote form. This will provide you with a bespoke estimate on how much our services will cost you.
We also have a showroom, which is based at Chieftain Way, Tritton Road, Lincoln. If you want to book an appointment to visit, you can fill out this online form. If you can't make it to our showroom but still want to speak to one of our team face-to-face, you can book an appointment for them to visit your home through here.