Patio Doors Lincoln
15th March 2017 Comments
Highly Secure Patio Doors in Lincoln
Patio doors from Starglaze offer Lincoln home's exceptional security, providing fantastic cover for your property.
It's not only security where our beautiful patio doors excel either. They provide excellent thermal performance and incredible style for your home improvements, enhancing every aspect of your property.
Experts in their fields craft these patio doors to the highest standards, and tradespeople who have extensive experience install them for you.
When you choose us for your home improvements, you can count on exceptional customer service, high-quality products and an outstanding installation.
Read on to find out more about our beautiful patio doors and how they could enhance your Lincoln home.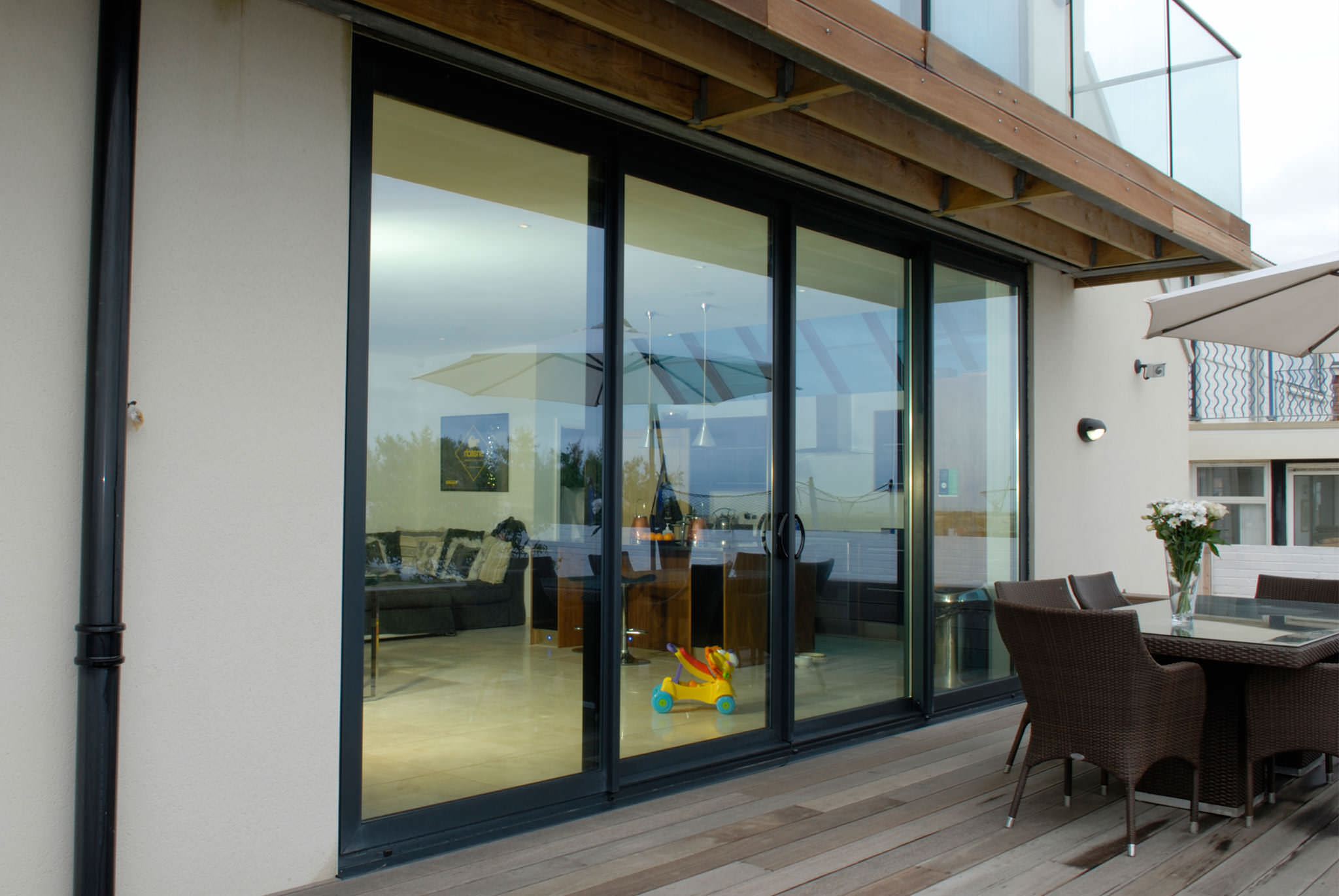 A Choice of Patio Doors in Lincoln
Choice means everything when it comes to Lincoln home improvements, as you want to be able to select the perfect products to meet your needs.
Here at Starglaze, we work with a catalogue of suppliers, ensuring that when customers come to us for their patio doors, they can choose from a selection of options.
We offer both uPVC patio doors and aluminium patio doors to our Lincoln customers, and we will tell you about both choices in this blog.
uPVC Patio Doors in Lincoln – State of the Art Technology
Our uPVC patio doors are one of our most popular options, mainly because they are created using the most recent innovations in double glazing.
Nothing is more secure than our uPVC for patio doors, as they come fitted with every possible security feature. With these sliding doors, you will benefit from anti-jacking technology, anti-lift blocks, hook latches, a multipoint locking system as well as toughened glass.
Our uPVC doors are so solid when it comes to home protection that they even achieve Secured by Design accreditation, making them a smart choice.
In addition to the necessary security, these double glazed doors are also exceedingly useful for thermal efficiency, keeping your home warmer for longer.
When it comes to design, the choice is fantastic there too. We use the Spectus chamfered profile, which arrives in either 2, 3 or 4 panels, which creates the option of a patio door that ultimately enhances the space you have available.
You can also style your new patio doors in an array of stylish colours. We offer an incredible range of RAL options and foils, ensuring that every customer gets new sliding doors that we adjust to their tastes.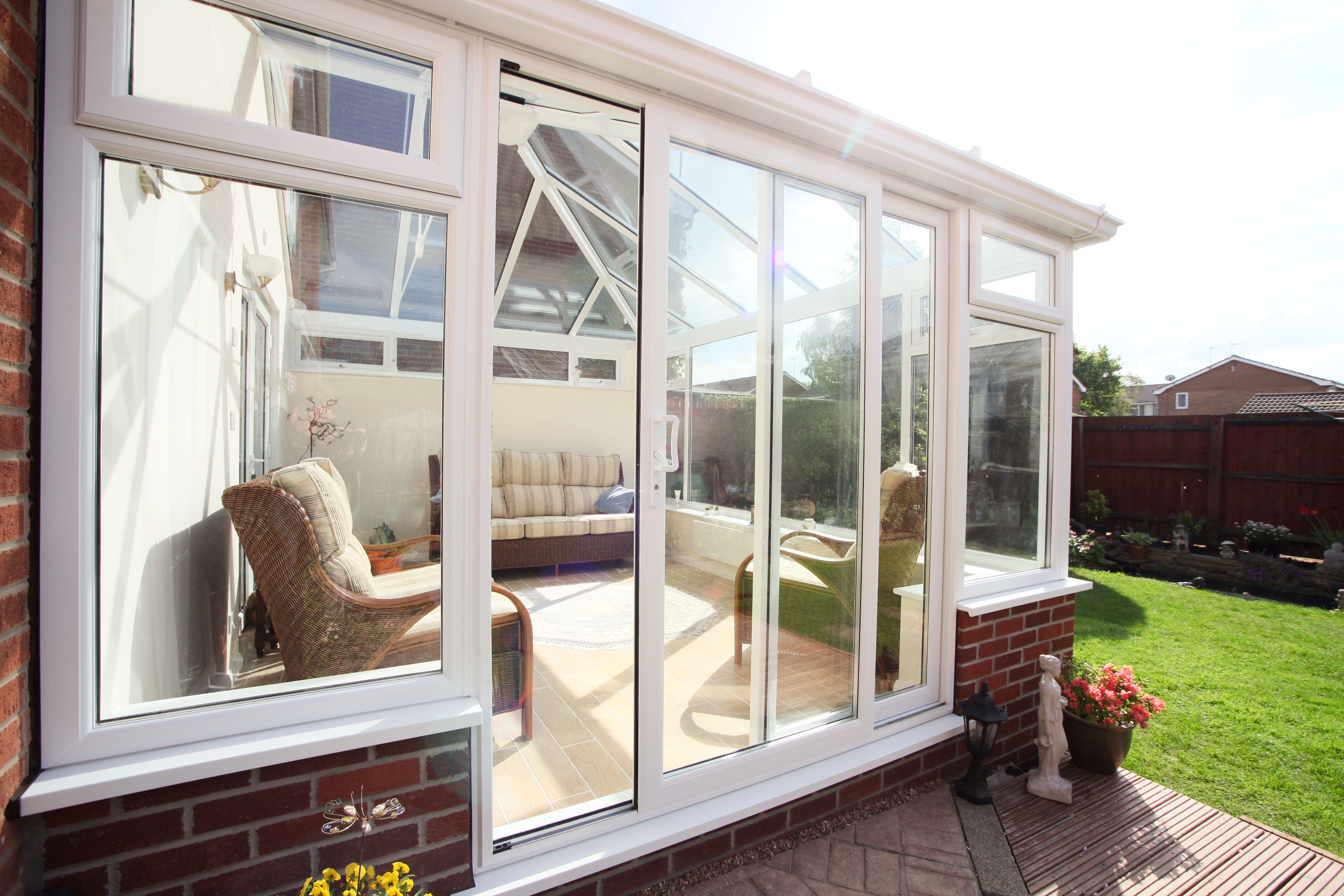 Aluminium Patio Doors in Lincoln – Exquisite Style, High Performance
Aluminium is fast becoming the choice of homeowners when it comes to double glazing. It is a spectacular material that bodes well against its competitors.
Our aluminium patio doors are crafted to the very highest standards by Sternfenster using the incredible Visoglide system. The innovative design is at the very height of technology and performance, making them a premier home improvement.
They have a thermally broken profile which enables them to excel when it comes to energy efficiency. Keep your home warm while you even secure savings on your energy costs by using less heating.
With regards to security, these are a step ahead, as thanks to the natural strength of aluminium, the profiles are almost indestructible. We cap this embedded performance with the very latest high-security locking systems, which prevents unauthorised access to your home.
Our collection offers exquisite style. The discretely slim frame gives you the most magnificent views and allows natural light to flood into your home.
These doors can be finished in any RAL colour too, so whether you are looking to make a bright and bold statement, or to blend into the existing architecture of your patio, we will have a colour finish to suit.
Aluminium offers a long term, low maintenance performance. You will receive plenty of pleasure with these doors for years to come, and with the bare minimum of effort, only requiring the occasional clean.
Patio Doors Prices in Lincoln
Finding the best patio doors prices in Lincoln is easy when you come to Starglaze. Our quotes meet your specifications, so you can choose the perfect combination of options to suit your tastes and your budget.
We have an online quoting engine to create your dream patio doors and find out the costs. Or you can contact us and our friendly team will gladly help you.