Pancake Day Inspiration
12th February 2018
Frying pans at the ready! Shrove Tuesday is here, and we're not lying when we say we've been looking forward to Pancake Day for nearly a year now.
If it's been a while since you last made pancakes, don't worry, we've got you covered with a couple of tried and tested recipes to make sure your Pancake Day is flipping (geddit?) marvellous.
First up – the traditional crêpe pancake – the one we all know and love from our childhood.
Ingredients
115g plain flour
1 medium egg
240ml milk
Pinch of salt
Topping of your choice – sugar, lemon juice, orange juice, golden syrup, chocolate spread etc.
Method
This makes about 8 pancakes.
Using a mixer, mix together eggs, milk and salt.
Slowly add the flour to it bit by bit to ensure you get a smooth creamy batter with no lumps.
Heat a frying pan over a medium heat, and add some oil. When it reaches temperature, pour a thin layer of batter over the pan.
Watch for the air bubbles to rise, and when most of the pancake has turned colour, turn the pancake over.
Wait for the second side to cook and then serve with your favourite topping!
If you fancy something a little different and a lot yummy, why not try American Pancakes
This Jamie Oliver recipe is by far my favourite of the many that I've tried over the years for getting consistently fluffy, yummy pancakes. Normally with American pancakes, because they rise, you're aiming for smaller pancakes that you would with the crepe recipe, so serve them in a stack. This recipe will serve roughly 4 people (depending on how hungry you are!). They're excellent drizzled with maple syrup, but also go great with berries and a sprinkling of icing sugar.
Ingredients
3 large eggs
115g plain flour
1 heaped teaspoon baking powder
140ml milk
Pinch salt
Method
Separate the eggs, putting the whites into one bowl, and the yolks into another.
Add the flour, baking powder and milk to the yolks and beat with a mixer until you have a batter.
Then whip the egg whites up with your pinch of salt – use a high speed, get plenty of air into them, and you want to do it until the mixture is quite stiff and when you lift your mixer you get peaks.
Fold the egg whites into the batter.
Heat your frying pan up over a medium heat, and spoon some batter into the middle of the pan.
Watch for the bubbles to rise along with your pancake, and once you see them popping on the surface, turn your pancake over and cook the other side.
Stack up on a warm plate until they're all done and ready to serve. Then cover in your toppings and enjoy!
Quick and easy pancakes in next to no time!
Before we know it, Shrove Tuesday will be over and we'll be left once more dreaming of next year's Pancake Day. Why not also let yourself dream about your kitchen – imagine how it would look with tons of natural light streaming in. Before you begin on the washing up, here's some gorgeous kitchens where we've installed beautiful windows and doors to give you some food for thought!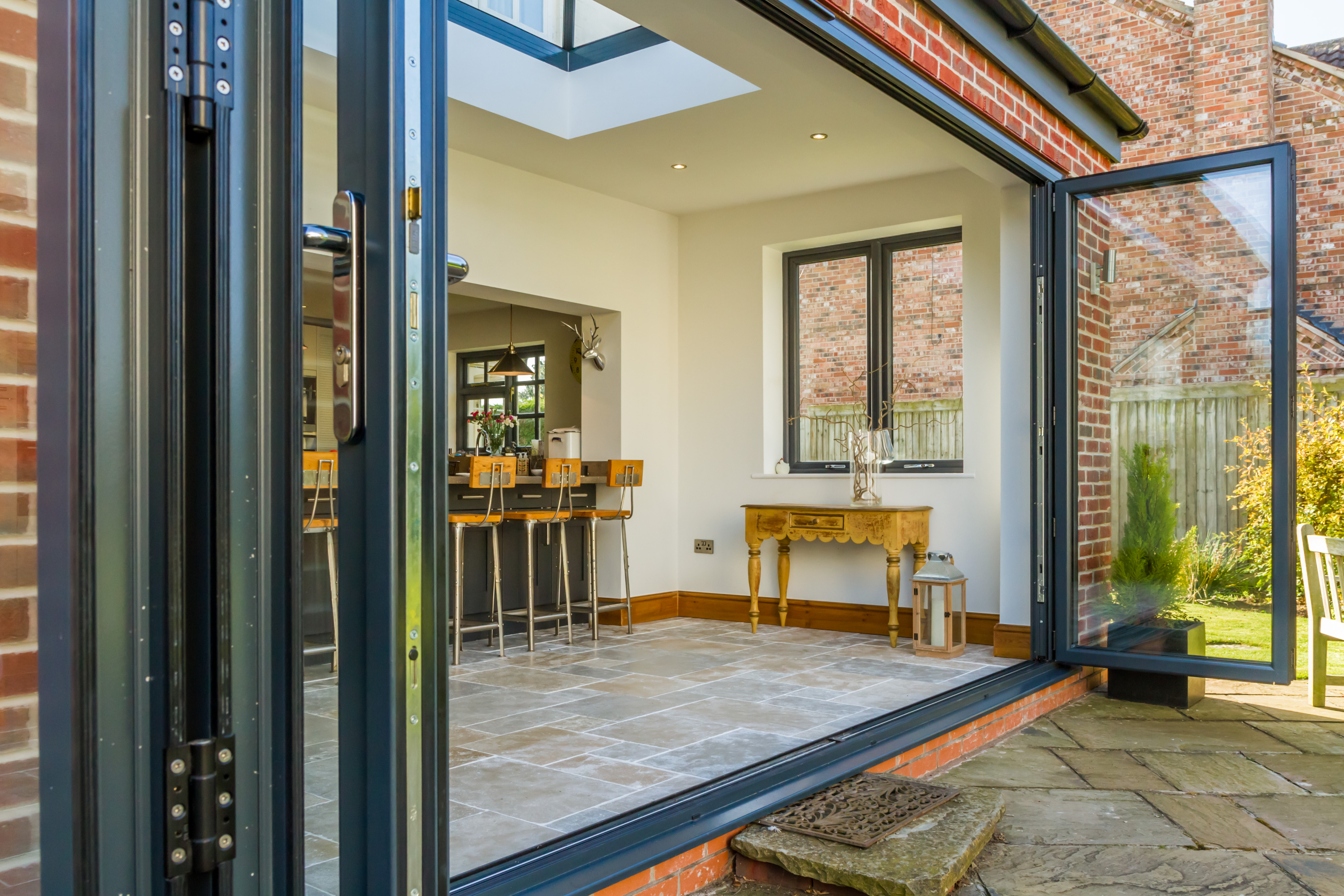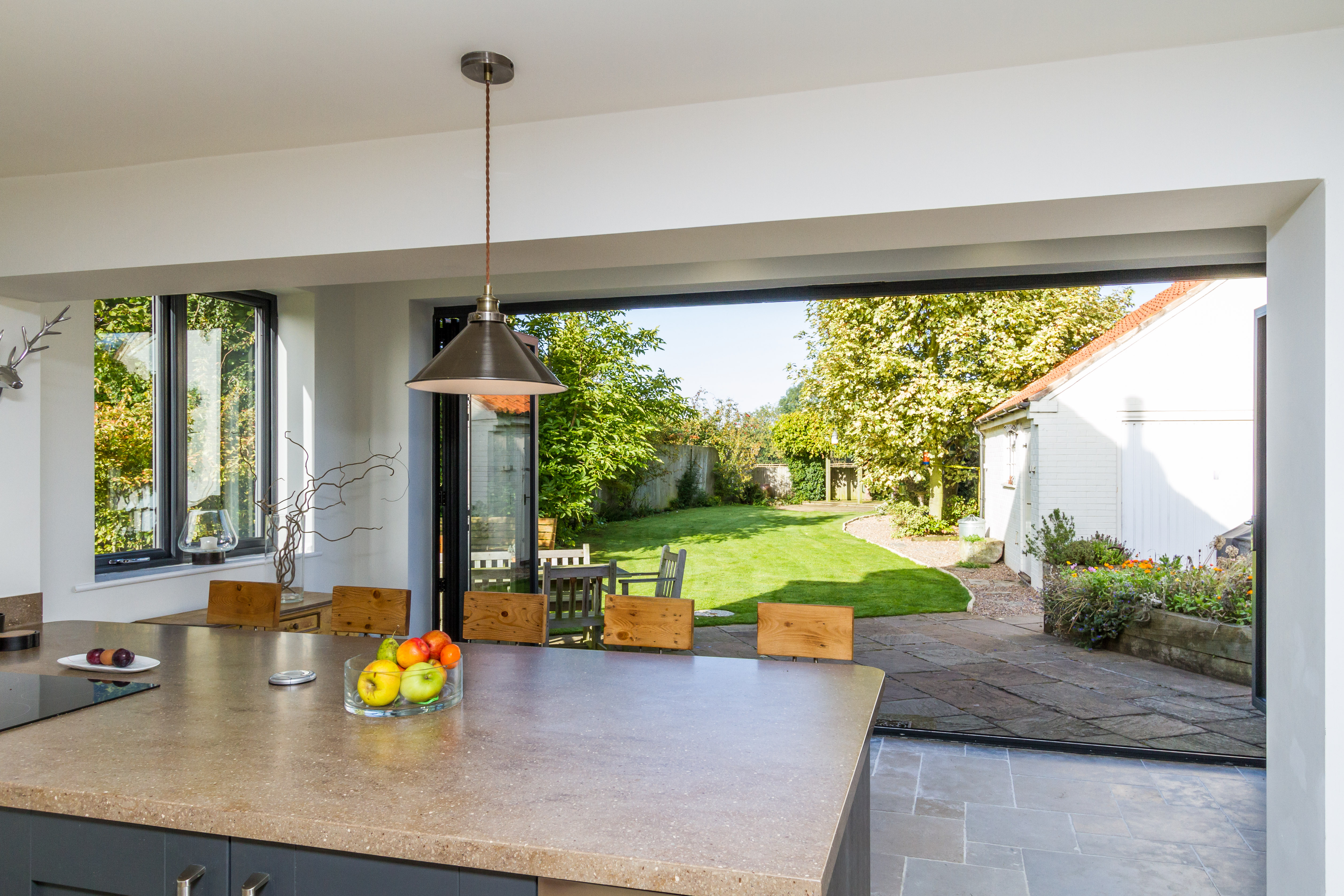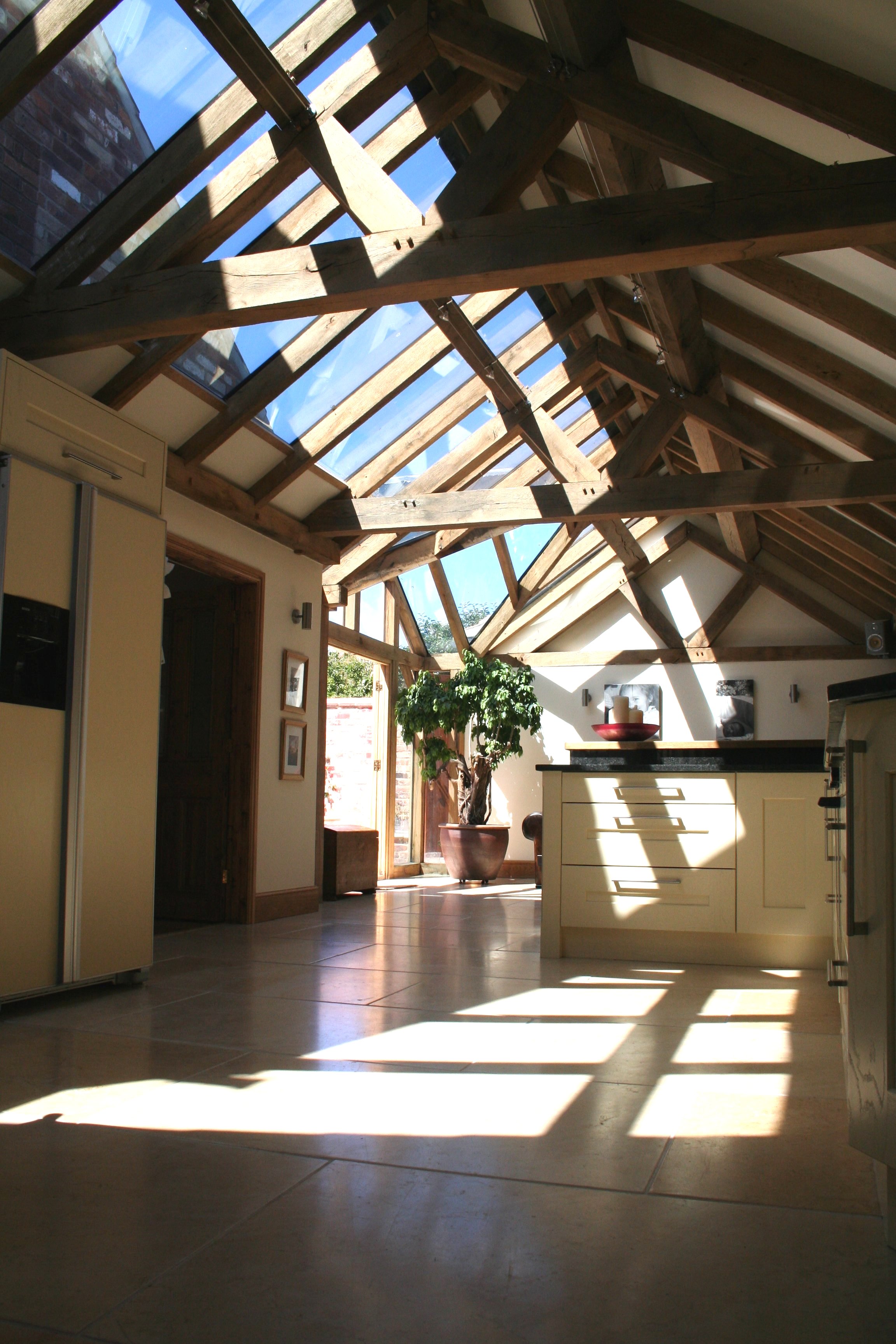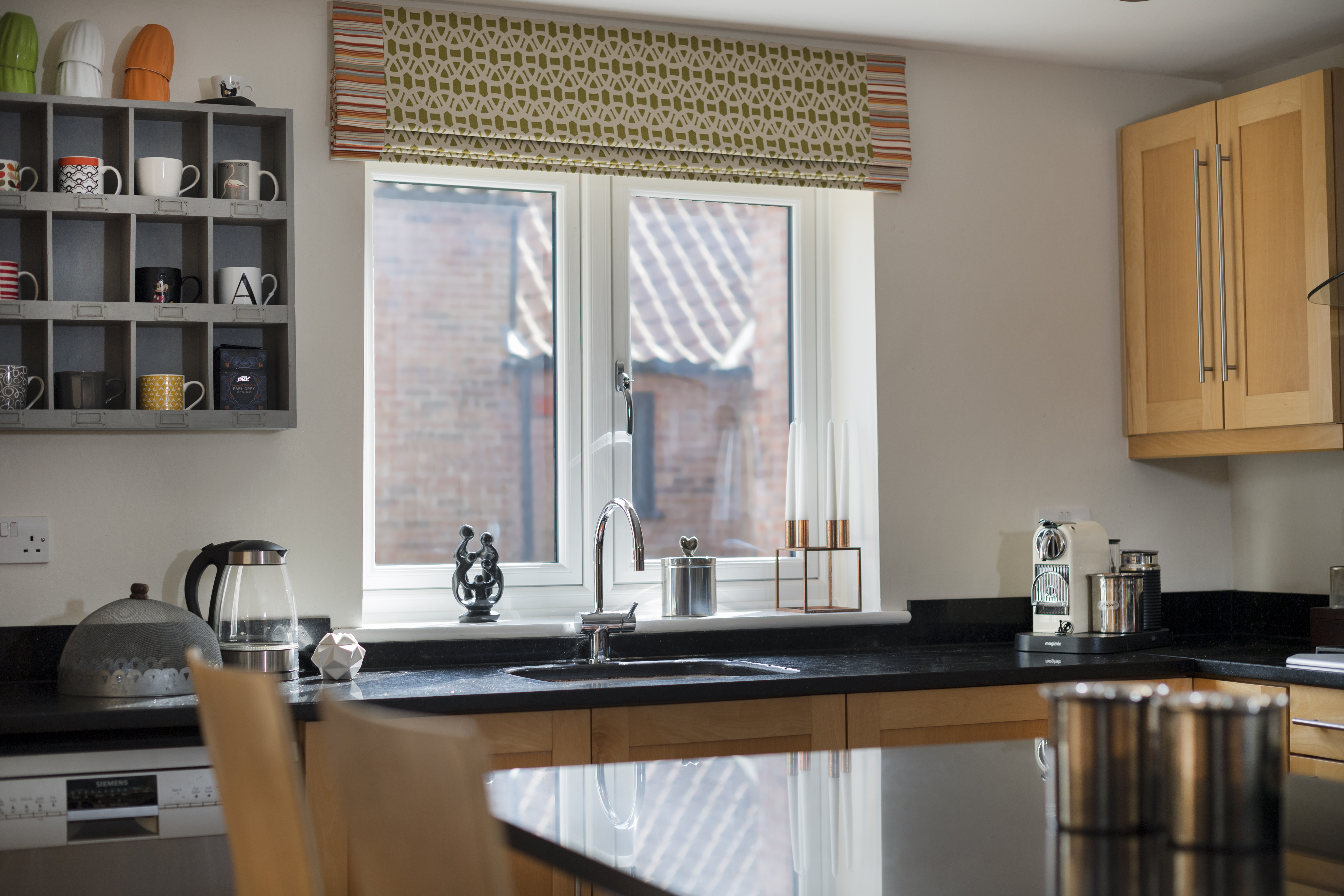 For a free online quote from the comfort of your home, click here. Starglaze Home Improvements manufacture and install windows, doors and conservatories in Aluminium and PVCu. For home improvements in Lincolnshire and Nottinghamshire, call us on 01522 512020 or visit our Lincoln Showroom, which is open 7 days a week.