Why is My Conservatory Too Cold in Winter and Too Warm in Summer?
28th February 2020
If you have an older conservatory, chances are that you struggle with retaining its heat throughout the seasons. In the winter, your conservatory is far too cold so you cannot use it. In the summer, it can be like a greenhouse, preventing you from enjoying the glory of your garden. In this article, we will discover why this is the case and how you can fix it.
Ageing uPVC
Many old uPVC Conservatories are manufactured with older uPVC profiles. Over time, the argon gas within the glazing reduces, meaning your Lincolnshire home won't be as good at retaining its heat. Many old extensions are also fitted with single glazing. This pane will not have great capabilities at trapping in heat or keeping the warm summer heat out.
Older uPVC frames were also not built with as many chambers as the modern-day products. Many modern profiles are built with 4 to 6 chambers, which not only offers rigidity but makes more a barrier for warm air to pass through. With fewer chambers, your conservatory will not retain as much heat as modern profiles, leading to a colder home.
---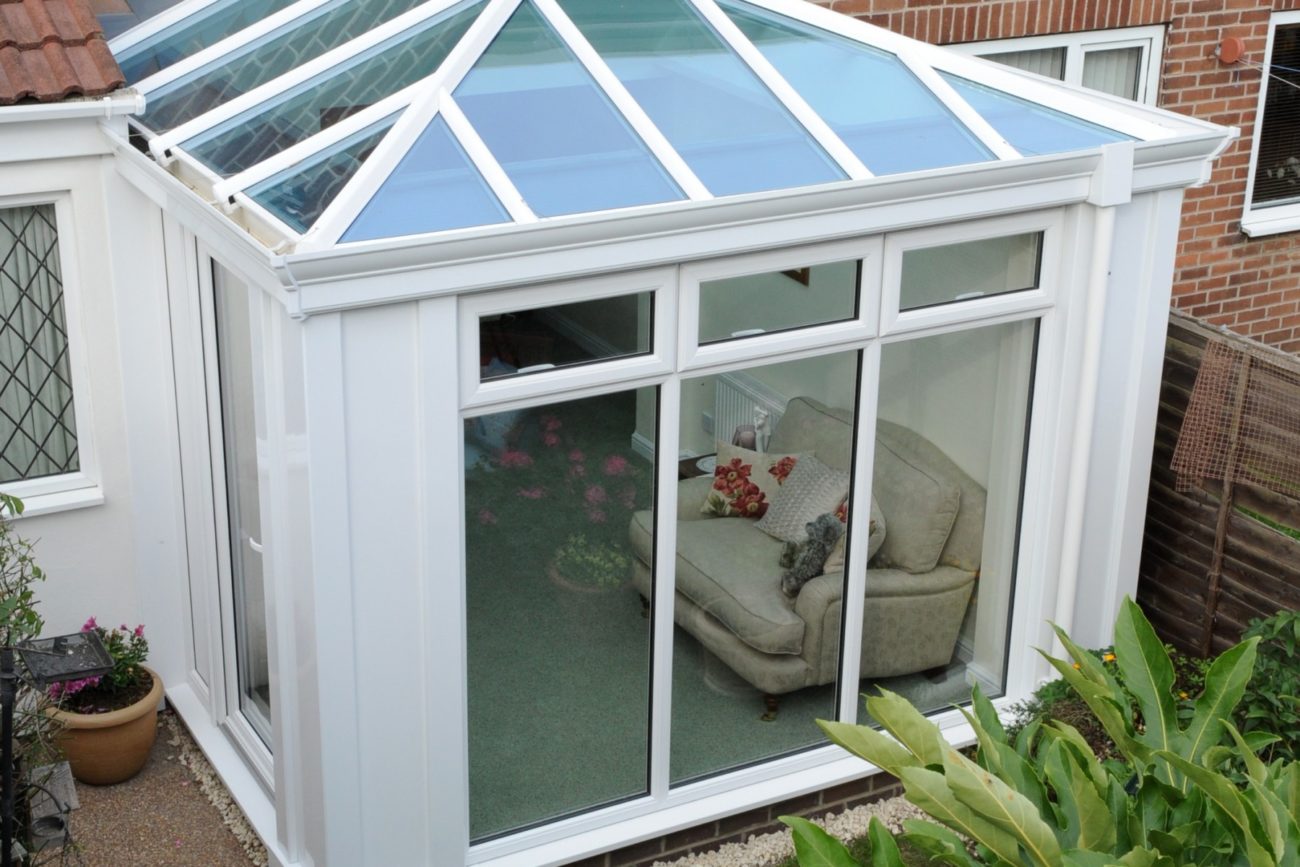 ---
Poor Roofing Options
Previously, when purchasing a conservatory, the homeowner would be given the option of glass or polycarbonate roof. Neither material offers a benefit to the modern-day Lincolnshire homeowner. In the summer, the glass or polycarbonate roof will allow the suns rays to flood your extension, which made it into a greenhouse and could cause damage. In the winter, both struggled to trap in pockets of warm air, making your extension a no-go.
For those that have these materials, they'd often find that if there was heavy rain, they couldn't sit in their extension due to the sheer noise. There are ways of getting around regulating the temperature within your conservatory. You can apply special tape to the roof, which helps to keep the heat within your home. This does, however, defy the object and will make your extension look unsightly.
How Can I Fix This Problem?
If you want to make sure that your conservatory is not too cold in winter and not to warm in summer, there is a solution. Although it may cost money, the results are worthwhile. By investing money in improving your extension, you'll be able to use it as a space throughout the year, not just select months.
---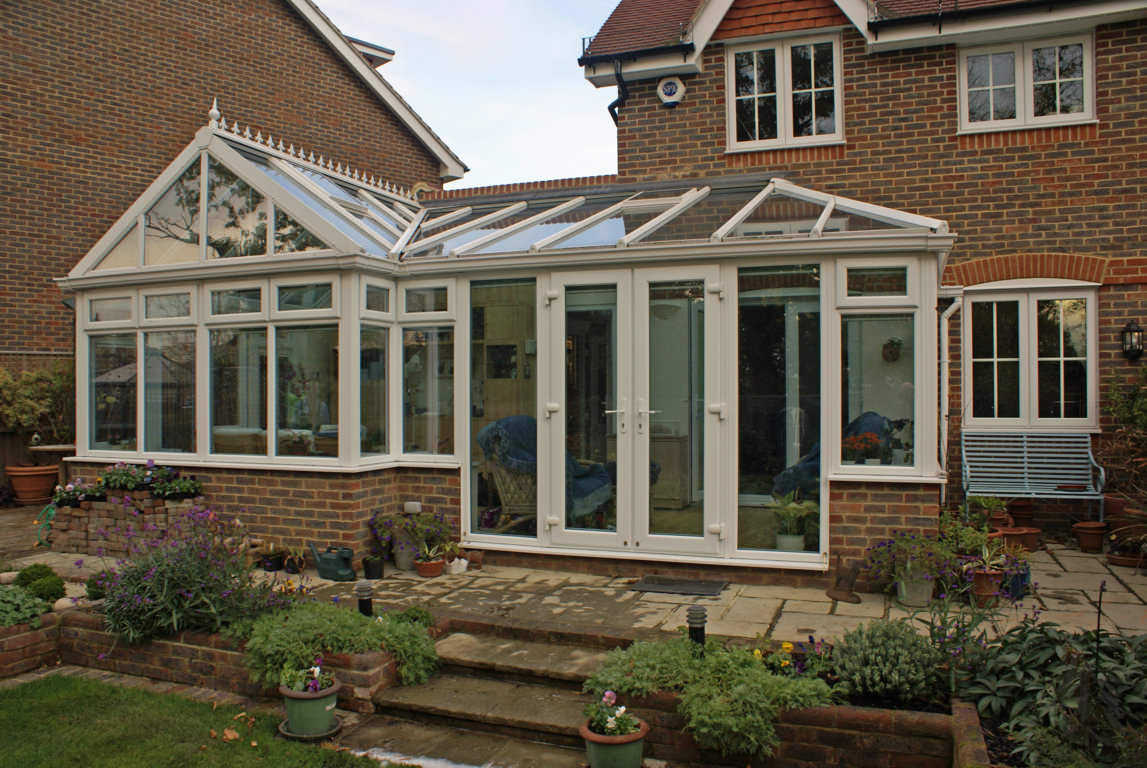 ---
Replacing the Roof
Many homeowners across Lincolnshire have opted for this choice, mainly because it offers so many benefits. In the modern day, there are three different conservatory roof styles that fit seamlessly onto existing designs. The most popular are the solid and tiled roof options, each of which will turn your home into a year-round space.
The solid conservatory space is the perfect upgrade for polycarbonate roofing. It's designed with composite panels and can have glazing incorporated, letting you flood your conservatory with the gorgeous Lincolnshire sunshine. This means even in the winter, you'll be able to enjoy a comfortable temperature within your extension.
There is also the tiled conservatory roof, which uses the same roof tiles as you have on your home. This option will help transform your conservatory into an extension, blending seamlessly into the existing architecture. Again, this lightweight design can have glazing incorporated to allow you to enjoy a lighter space.
For those that still want to make the most of the Lincolnshire sunshine, we do still offer a couple of options. You can choose to have a glass roof made with performance glass. This is designed with high performance glass, keeping out the harsh UV rays from the sun and keeping heat in. You can also opt for a roof lantern that will create a focal point for your property.
Update Your uPVC Products
Another alternative to improving the temperature control of your conservatory is to update the products within the frame. Modern uPVC and aluminium windows and doors are made with multi-chambered profiles or thermally broken. Many are also fitted with double glazing as standard, with optional triple glazing.
With both working together, your conservatory will be at a more comfortable temperature year-round. This means in the winter, you won't have to use excess central heating to warm your space and, in the summer, feel the need to have a door open. You'll start to rely less on your central heating, which will lead to lower energy bills and reduce the carbon footprint of your Lincoln home.
Modern uPVC and aluminium profiles won't just improve the temperature. The high-quality seals in the design will keep out the changeable Lincolnshire weather. Your conservatory won't be blighted by cold draughts or damp. The high-quality locks will also keep out uninvited guests, so your extension won't be an easy target for looking to gain entry to your property.
---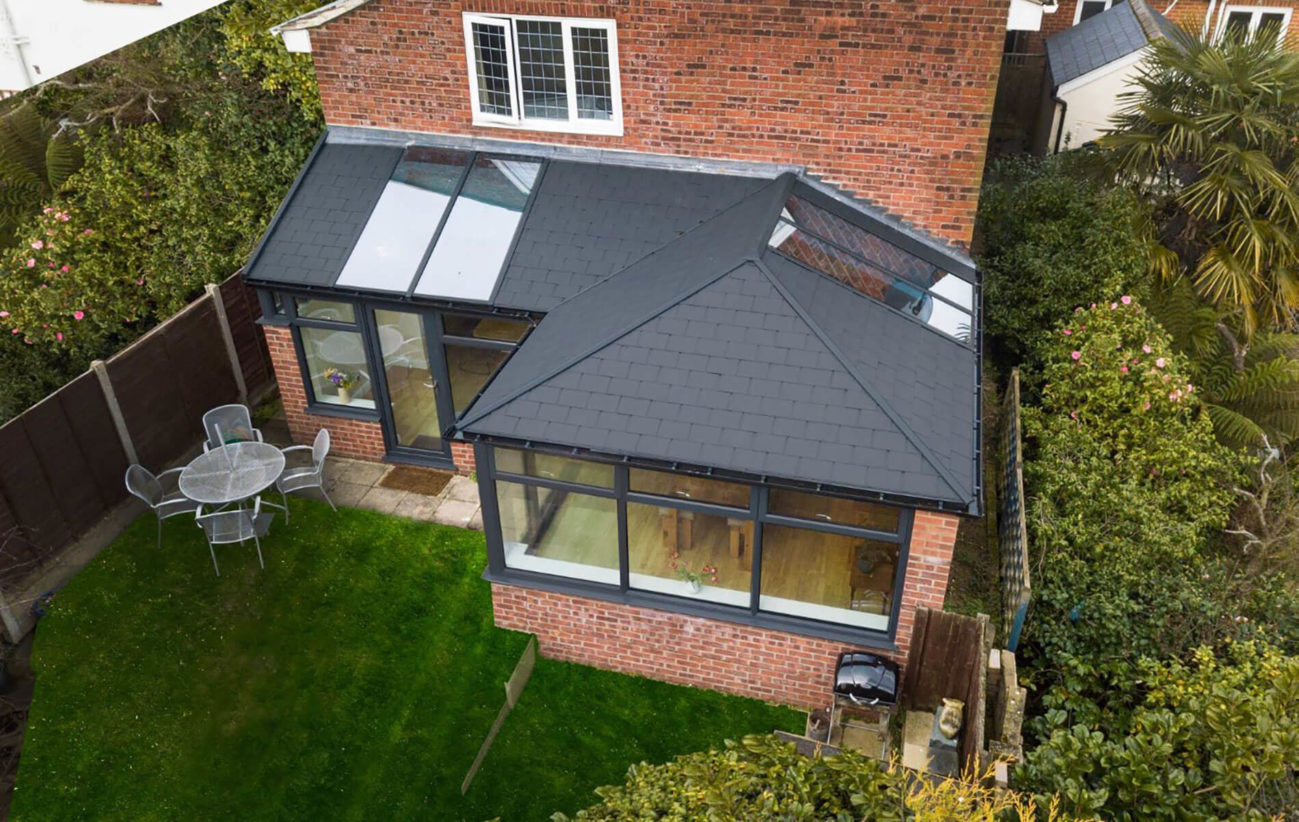 ---
Conservatory & Extension Prices Lincoln
If you'd like to discuss a conservatory or extension price for your Lincolnshire home, our team is on-hand to offer expert advice. You can call us on 01522 512 020 or fill out our online contact form. For those who want a free, no-obligation quote from the comfort of their Nottinghamshire or Lincolnshire property, fill out an online quote. Or you can visit our team face-to-face at our Lincoln showroom, which is open 7 days a week.