Stunning Conservatories for Scunthorpe Homeowners
At Starglaze, we understand how important it is for our customers to find the perfect conservatory that will transform their homes. This is why all of our conservatories are manufactured bespoke to each customer's requirements. Our team of experts will be there every step of the way to ensure that your new home extension will seamlessly fit with the existing architecture of your Scunthorpe property.
Not only do our conservatories look stunning, but they also outperform many others available on the market. Offering exception home security, thermal efficiency, and weather protection, our conservatories are designed with longevity at the forefront. Investing in a conservatory installed by Starglaze, Scunthorpe homeowners will enjoy the best of both worlds with a home extension that can be enjoyed year-round.
We offer the following conservatory styles for Scunthorpe homeowners:
Victorian Conservatories
Quickly becoming a very popular choice for many homeowners across Scunthorpe, our Victorian Conservatory focuses on a timeless design that will complement any property. The versatile design of Victorian conservatories means that they can be extended to fit almost any home, with a full range of configuration options. The memorable multi-faceted design features soft, rounded facets, making for an octagonal space. This style of home extension features distinctive creating along its roof, mimicking traditional Victorian architecture.

Edwardian Conservatories
The Edwardian Conservatory is a perfect fit for many homes in Scunthorpe, popular because of its spacious interior. If you want a conservatory that adds elegance and floor space to your home, then the Edwardian style is the right choice. This conservatory is complemented by clean lines, making it subtle and stylish.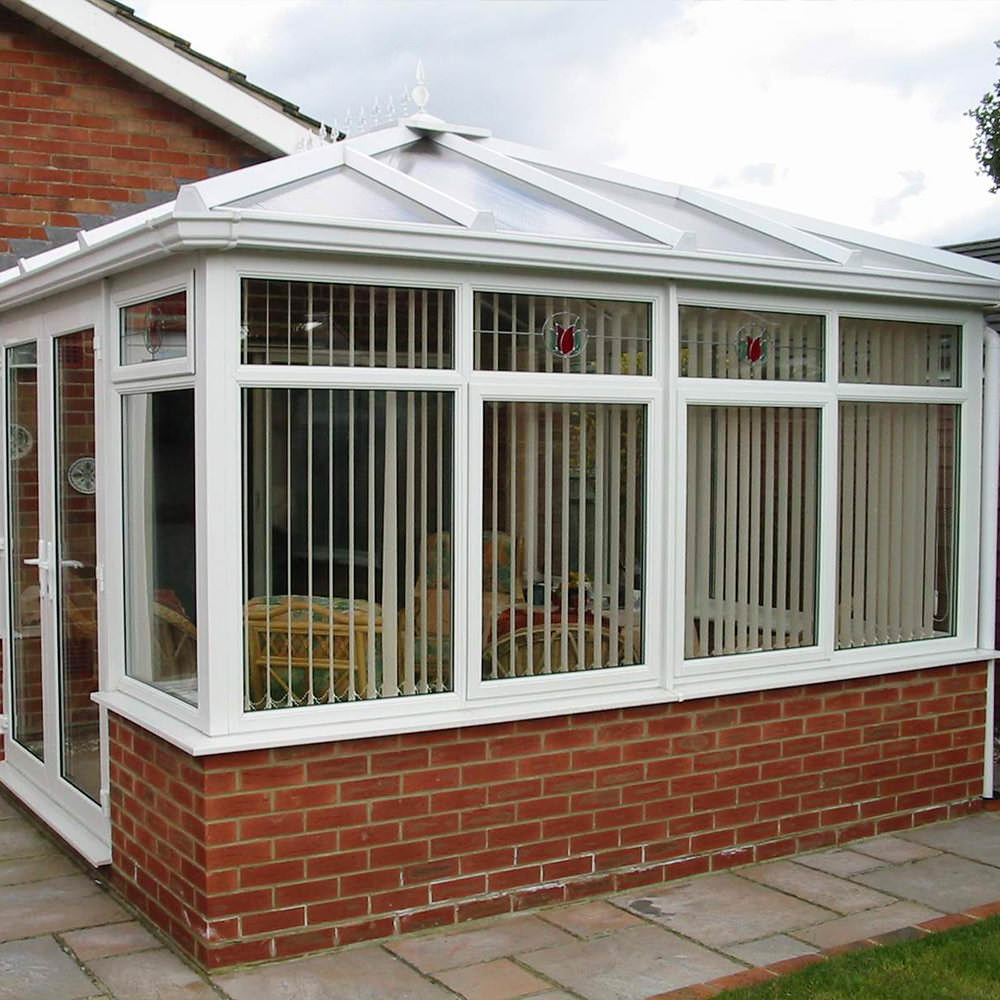 Lean-To Conservatories
Bring a touch of the Mediterranean to your Scunthorpe home with one of our Lean-To Conservatories. This extension, also known as the Mediterranean conservatory, offers a practical and versatile design that can be adapted to fit any property. This style is perfect for customers who live in bungalows, terrace houses, properties with low eaves, and for homeowners who want to maximise on their garden space.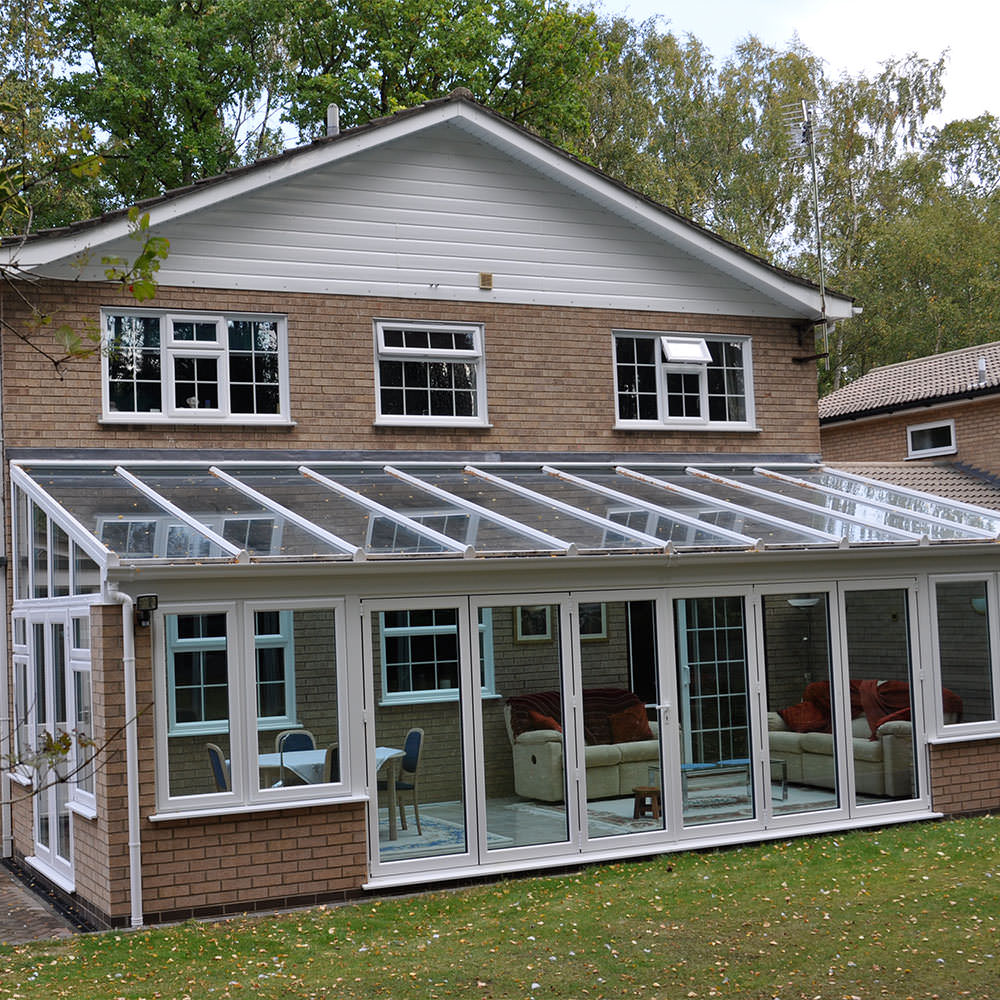 Conservatory Roofs
Homeowners in Scunthorpe who have an existing home extension that needs some attention can choose from our range of high-performance roofing systems. Our conservatory roofs guarantee to provide homeowners with outstanding levels of thermal efficiency, weather protection, and security for many years to come. Customers in Scunthorpe can choose from the three industry-leading designs that we offer; the Ultraroof, the Glass Roof, and the Livinroof.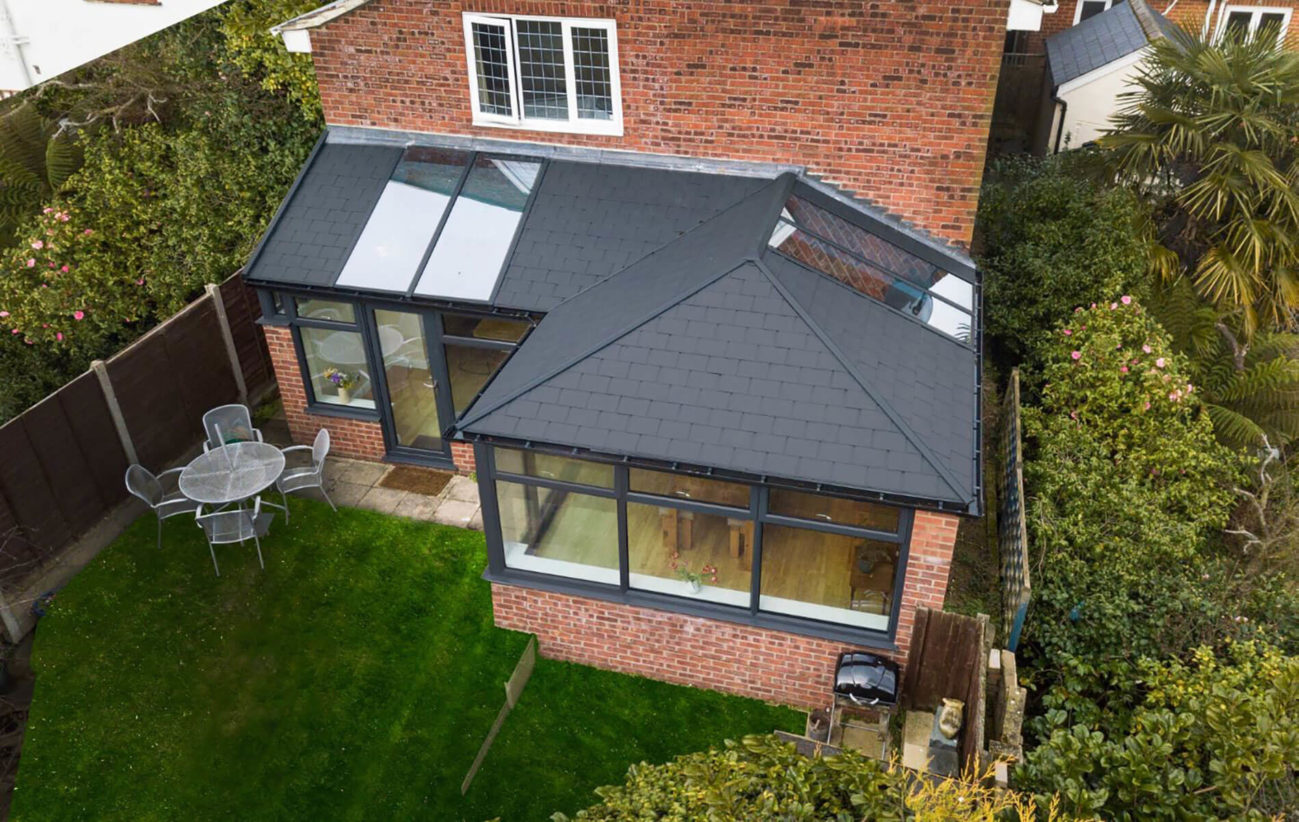 Impressive Home Security
When introducing an extension into your existing property, it is understandable to expect that your new conservatory offers the same level of security that you would the rest of your Scunthorpe home. Our conservatories are manufactured using incredibly durable materials, ensuring excellent structural integrity and weather-proofing technology.
It's this intelligent design process that guarantees our customers will enjoy industry-leading security for many years to come. All of our conservatories offer an impact-resistant framework combined with outstanding double glazing panes that far surpass industry regulations.
The impressive structural integrity serves as an impact-resistant framework for your new product, and all of our double glazed window panes surpass existing regulations for durability. Finally, all of your extension's doors will be fitted with deep-rooted locking mechanics and anti-pry hinges for added protection.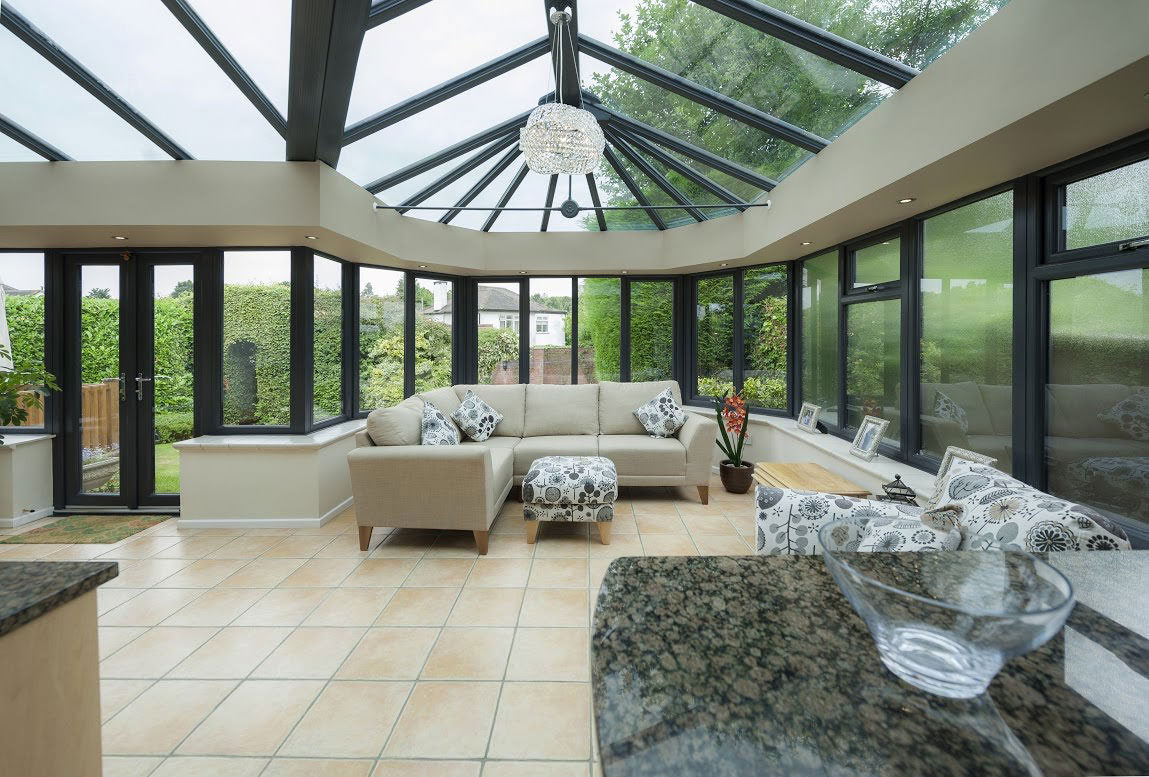 Bespoke For You
At Starglaze, we believe that our customer's style is important. That's we offer a range of fully bespoke conservatories for homeowners in Grimsby. If you want a conservatory built to fit your exact specifications, we can cater for that. Our bespoke conservatories are designed to suit your taste, budget, lifestyle, and property. Our experienced team of designers and builders will work closely with you to ensure that together, we achieve the dream conservatory for your Grimsby home.
We offer several colour options and finishes, ensuring that your new conservatory will complement the existing décor of your home. From contemporary colours that suit a modern aesthetic to a range of more traditional designs featuring timber and wooden effects. Our customers can choose from a variety of hardware accessories, as well as the choice of entryway from Patio, French or Bifold doors.

Outstanding Thermal Efficiency
In our increasingly eco-conscious society, the thermal performance of any double glazing product is under more scrutiny than ever before. At Starglaze we make sure to use only the latest in eco-friendly practices during our manufacturing and construction processes. We design all of our conservatories and other double glazing products to adhere to and surpass all industry regulations.
The benefits of energy-efficient conservatories are numerous, beyond the reduction in your carbon footprint, you will be able to save money on your energy bills. By utilising the latest double glazing production techniques, we can craft your extension from a naturally thermally efficient profile that properly retains heat within the boundaries of your extension.
---
Prices for Conservatories in Scunthorpe
Complete your Scunthorpe home in style today with one of our fantastic extensions. For more information about our fantastic double glazing and other home improvement products, get in contact with our team directly by filling out our contact form or calling us on 01522 512020. Our experts would be more than happy to answer your queries about our conservatories and other products.
Alternatively, we also offer the option for customers looking for an immediate and affordable quotation for their home improvement project. Our online calculation tool is by far the fastest way to get a swift price dedicated specifically to your requirements. Whatever your method of choice, get your project started today!