Market-Leading Quality
At Starglaze, we offer our Sleaford customers a range of conservatory roof styles, tailor-made for each individual home improvement project. The variety of choice we have on offer means that these fantastic products can fit in with any home, whether it be a modern or traditional property. We are proud to be one of Sleaford's leading providers of home improvement products since 1974, holding several Kitemark accreditations and operating to standards held by The Glass and Glazing Federation (GGF). We offer our Sleaford customers:
Ultraroof
The Ultraroof is an excellent product that offers superior structural integrity to your Sleaford home, along with the other positive aspects of modern double glazing. This roof is lightweight for easy installation, as well as structurally strong and thermally efficient. If you're looking to get a tiled conservatory roof, then this product is ideal for you. This roof is the lightest and strongest on the market, requiring no tie bar since it sits on the frame of your windows and doors. This product is tested with the Warrington fire regulations, B-roof according to EN 13501- 5:2016 and AC according to BS476-3:2004. The Ultraroof warm system requires no bridging for achieving low U-values, which can be drastically reduced to as low as 0.13 where required.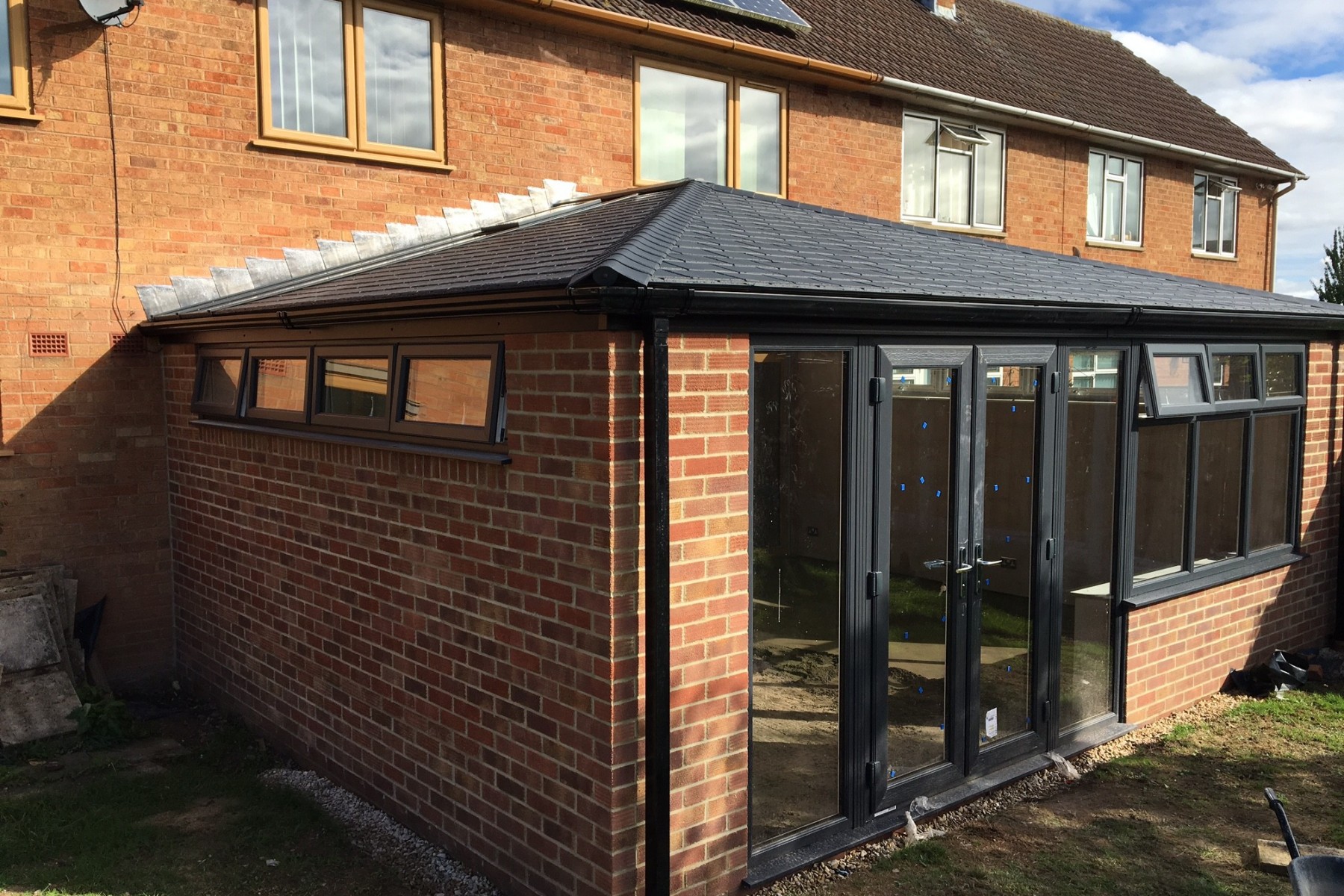 Glass Roof
Our performance glass conservatory roofs offer the Sleaford homeowner excellent flexibility, with this product able to fit in with any type of extension. Available in several sizes, from 24mm to 35mm, we also offer a variety of different colour options, including white mahogany and grey. This roof is the first roofing system approved by BBA. The roof type has been designed and installed at homes in Sleaford for more than 35 years, with click-fit speedlocks and top-caps making for a swift and easy installation. The super-strong eaves beam, ridge, valley and jack rafter make this conservatory roof the perfect choice to complete a Sleaford extension in style. The glass roof is engineered for optimum deflection, compression and tension, with a triple layer storm shield and watertight features allowing it to survive 130mph winds.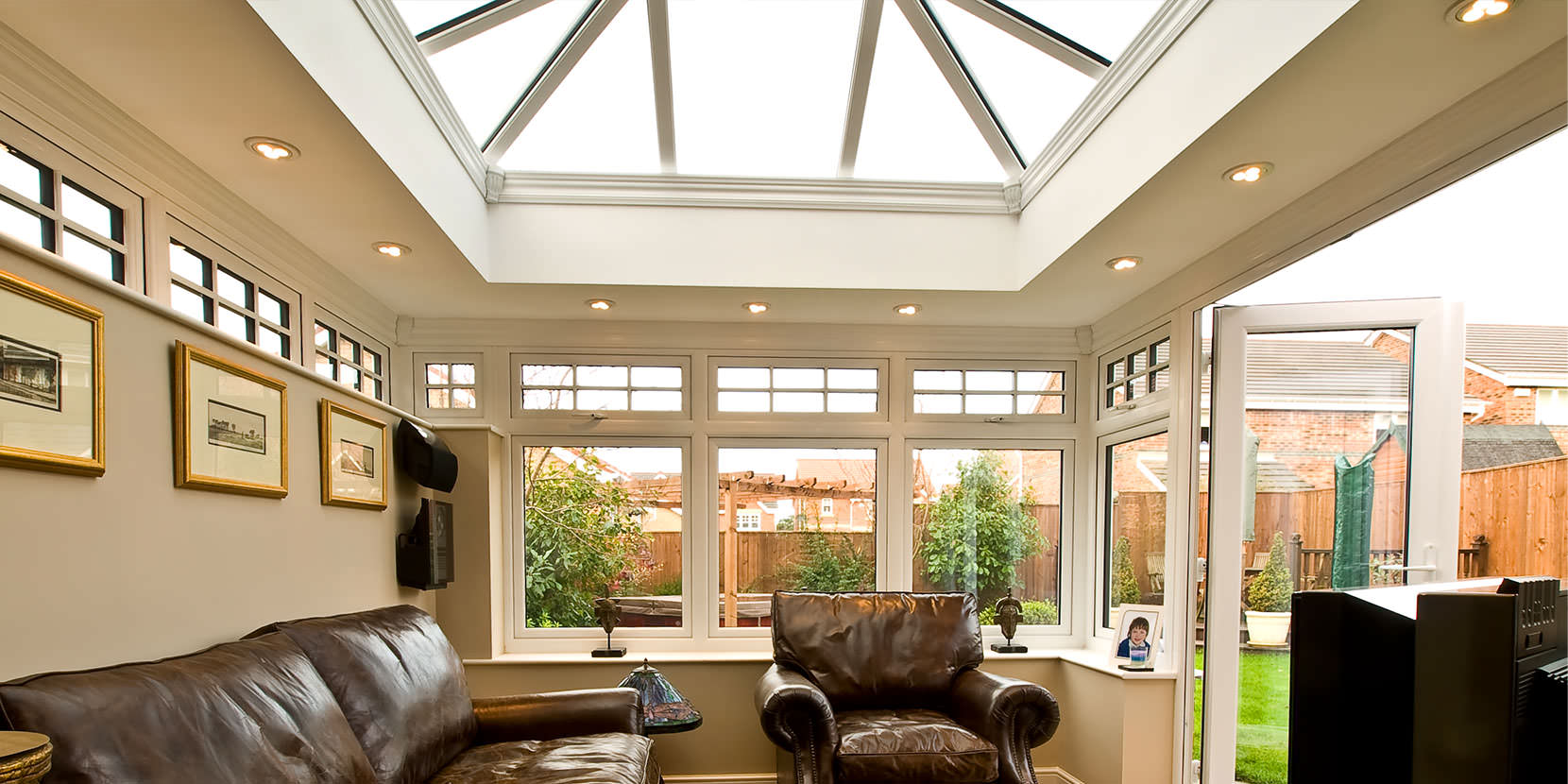 Livinroof
The Livinroof is the go-to choice for Sleaford customers looking to get the best of both worlds when it comes to glass v solid roof. This roof is constructed from the finest aluminium or insulated composite external panels and insulation, making your Sleaford property more thermally efficient. It has been designed by conservatory specialists to be lighter than any other solid roof, without compromising its strength. Wind tested to withstand hurricane winds of up to 130mph, this roof has also been fire tested to BS476 part 3 requirements.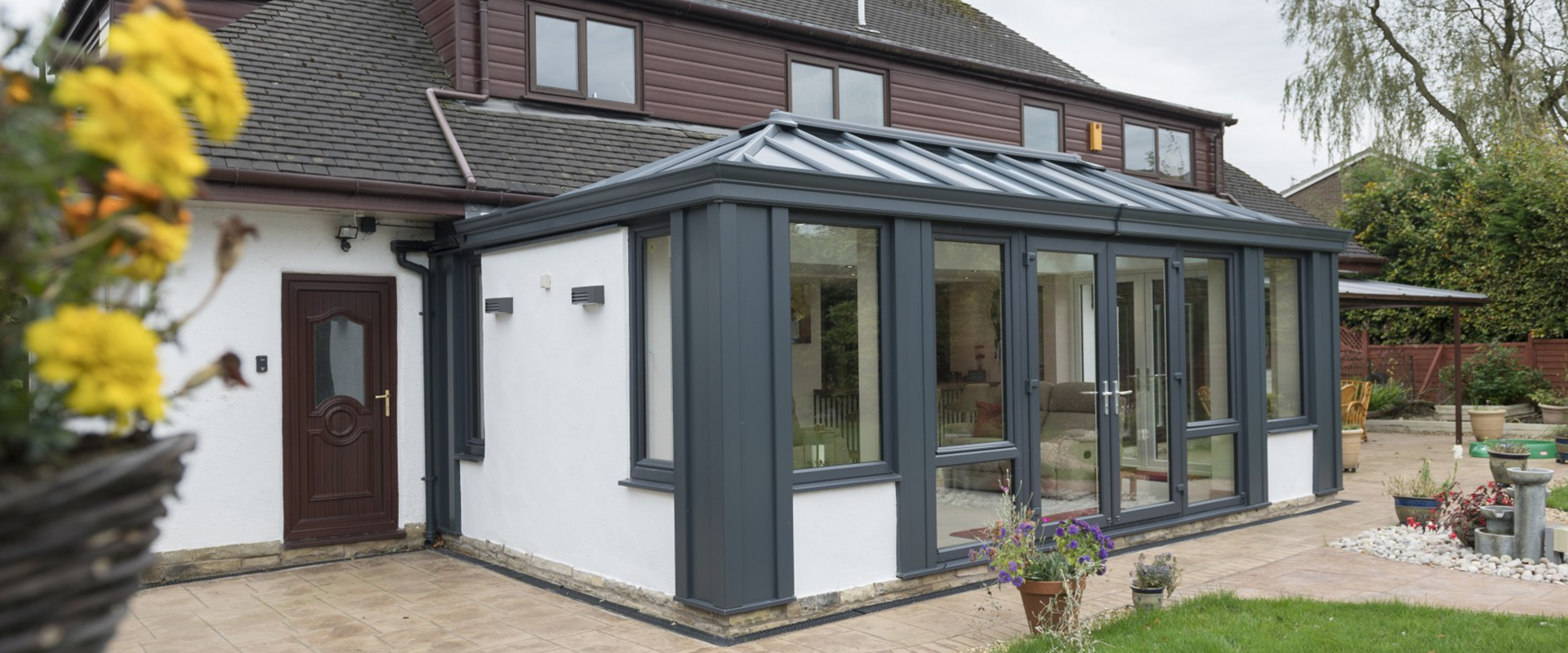 Quality Guaranteed
When you purchase a new conservatory roof for your Sleaford home, you want to now that your product is built to last. As a FENSA accredited installer of fantastic double glazing products, you're guaranteed to get an excellent product. We have several guarantees in place to help our customers if anything goes wrong (which is highly unlikely) within 5 years and 10 years of your product being installed.
---
Conservatory Roof Prices, Sleaford
If you are looking to get a new conservatory roof installed at your home, then get in contact today. Our team are available to take your call and answer you queries, and can be contacted on 01522 512020. Or why not fill out our online contact form. Just enter a few details about you and your project and one of our team will answer as soon as they can.
For those that already know what style conservatory they want, then why not fill out our online quote form. This will provide you with a bespoke estimate on how much our services will cost you.
We also have a showroom, which is  based at Chieftain Way, Tritton Road, Lincoln. If you want to book an appointment to visit, you can fill out this online form. If you can't make it to our showroom but still want to speak to one of our team face-to-face, you can book in appointment for them to visit your home through here.