Traditional Looks, Modern Performance
Our uPVC Sash Windows are the perfect option for customers looking to keep their Sleaford homes looking traditional. Both our Flush Sash Windows and our Vertical Sliding Sash Windows utilise the very best hardware, security and finishes to give you a design which is impossible to differentiate between timber replacements.
the Flush Sash Window is crafted from Deceuninck's Heritage Flush Sash Windows profile, with the framework renowned for blending thermal benefits with incredible security features. We make our Flush Sash Windows robust and hard wearing to ensure they offer you a super performance. By using the StyleLine range, which is compliant with the British Standard Kitemark (BSI) and Secured by Design standards, you'll get an excellent product for your home. The StyleLine range uses slimmer sight lines and welded sash, making this product so unique.
For our Vertical Sliding Sash Windows, we use Spectus, a market-leading profile which offers the perfect combination of authentic style, classic finishing and high efficiency. This window profile combines all the advantages of high-performing modern materials and functionality with classic design. They also offer the perfect solution for period properties wanting to maintain aesthetics, yet improve overall efficiency.
Highly Secure
When buying a new window, you want it to be as secure as your door. When you choose our range of uPVC Flush Sash Windows, you can sleep peacefully in the knowledge that they'll give an amazing security performance. Our uPVC Flush Sash Windows have state-of-the-art locking systems integrated into the frame, discreetly providing the highest levels of security your Sleaford home needs. The impact-resistant glass and weather-resistant finish make this window a PAS 24 accredited product, one of the best around.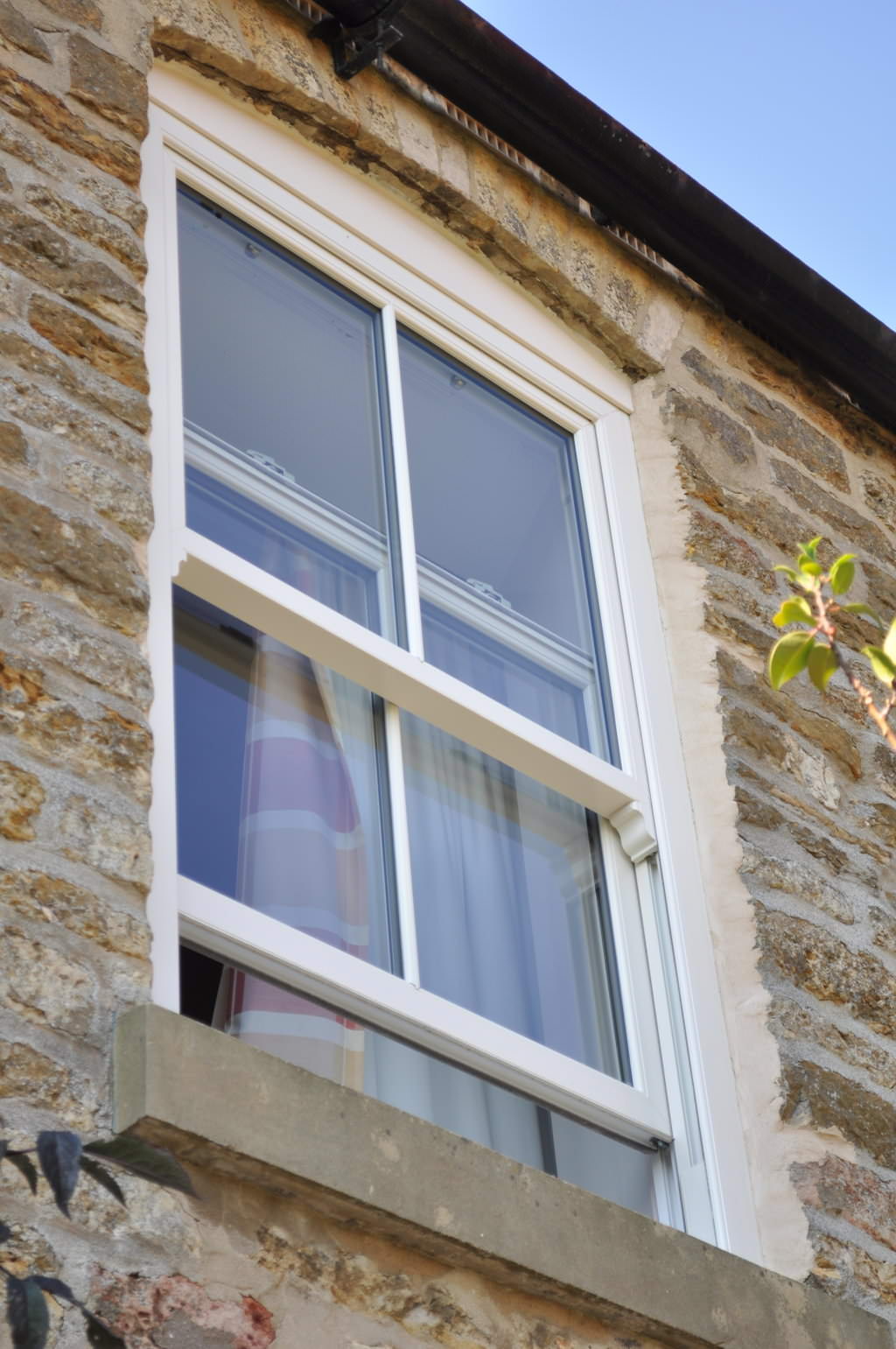 Thermally Efficient
Our Flush Sash Windows and Vertical Sliding Sash Windows have been manufactured to deliver excellent U-Values and thermal efficiency for your Sleaford home. Our flush sash windows can achieve a minimum of A+ energy rating, with U-values as low as 1.2W/m2K. Our Vertical Sliding Sash Windows give a minimum rating of A. In the long-term, your Sleaford property will retain its natural heat a lot better, which will not only lower your reliance on central heating, but could save you money on your energy bills.
The Sash Windows have also been designed to protect your home from the worst that the Sleaford weather has to offer. The high-performance weather seal is designed to keep your property protected and secured against rain, wind and snow. At Starglaze, we test our uPVC flush sash windows against the UK's strictest regulations for water tightness and weather resistance, meaning your Sleaford home will never suffer from leaks, water ingress or a draught.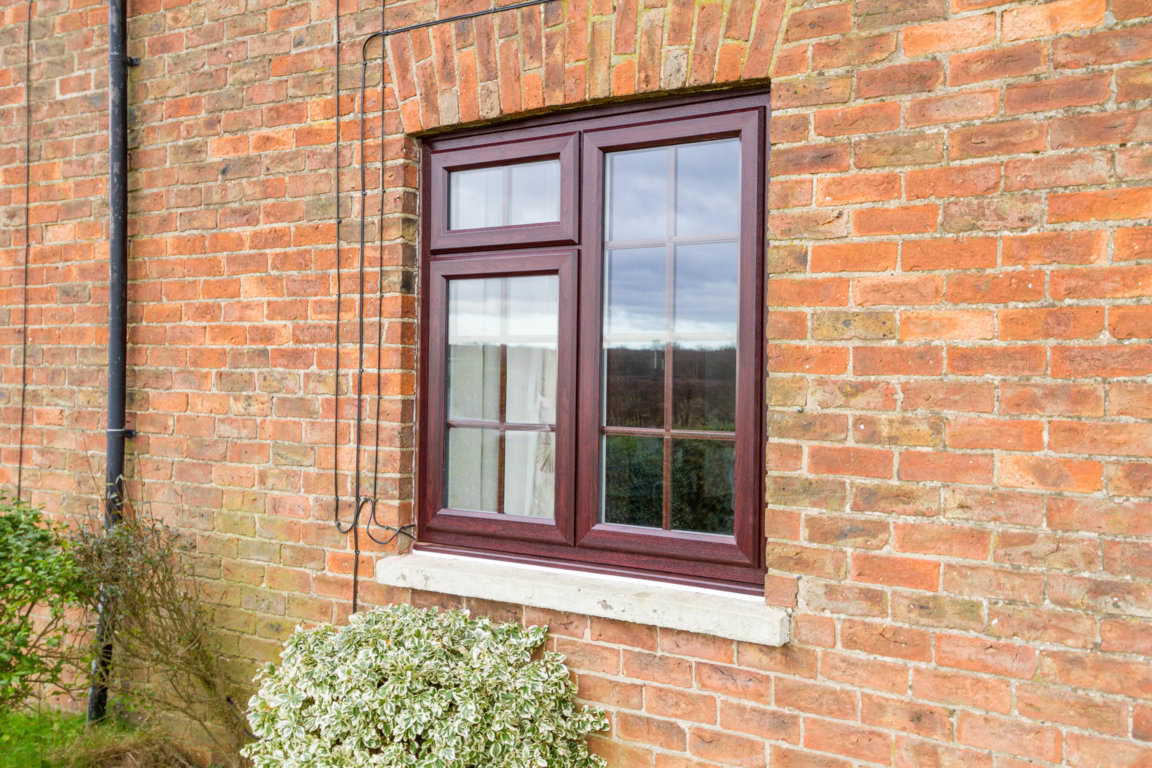 Customisable to Your Home
When purchasing a new sash window, our Sleaford customers will be able to choose a product to suit the style of their home. Our sash windows are available in a range of colours, woodgrain foils and glass options, helping you to complement your property.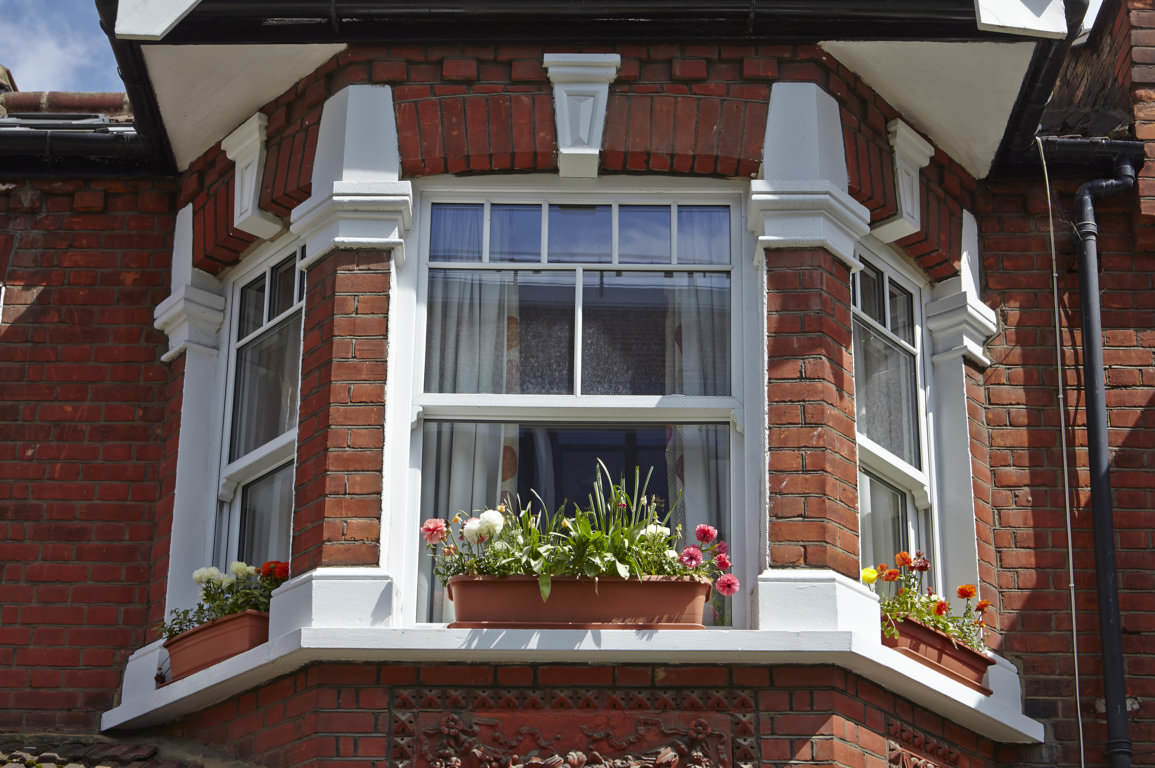 Quality Guaranteed
When you purchase a new sash window for your Sleaford home, you want to now that your product is built to last. As a FENSA accredited installer of fantastic double glazing products, you're guaranteed to get an excellent product. We have several guarantees in place to help our customers if anything goes wrong (which is highly unlikely) within 5 years and 10 years of your product being installed.
---
Sash Window Prices, Sleaford
If you are looking to get a new sash window installed at your home, then get in contact today. Our team are available to take your call and answer you queries, and can be contacted on 01522 512020. Or why not fill out our online contact form. Just enter a few details about you and your project and one of our team will answer as soon as they can.
For those that already know what colour sash window they want, then why not fill out our online quote form. This will provide you with a bespoke estimate on how much our services will cost you.
We also have a showroom, which is  based at Chieftain Way, Tritton Road, Lincoln. If you want to book an appointment to visit, you can fill out this online form. If you can't make it to our showroom but still want to speak to one of our team face-to-face, you can book in appointment for them to visit your home through here.