5 Creative Ways To Use Your Conservatory
17th June 2023
A conservatory installation is a great way to add more space and natural light to your property. The best thing about conservatories is their versatility. The additional space is a blank canvas for you to transform your home into anything you want. Popular uses for conservatories include extra dining space, a children's playroom, a home gym or an additional living room. These are all great ways to use your conservatory, but if you are looking for something a little more creative, we have some excellent suggestions for you. If after reading this article, you would like to find out more about a Starglaze conservatory installation, don't hesitate to get in touch with our team.
Games Room
Conservatories are available in many different sizes and can make an excellent games room. With the extra space waiting to be used, why not buy that pool table you've always dreamed of? Or set up a chess table with some cosy armchairs on either side? With a large conservatory, you can have multiple storage areas for different board games and maybe even set up a TV with a games console to keep your kids gaming out of the family living room and in their own separate space. Keep in mind that conservatories are made with large glass panes, so you will want to keep them locked up at night to protect any belongings you have in there. The conservatories we install at Starglaze are built with state-of-the-art thermal technology and will maintain a comfortable temperature for all of your gaming fun throughout every season of the year.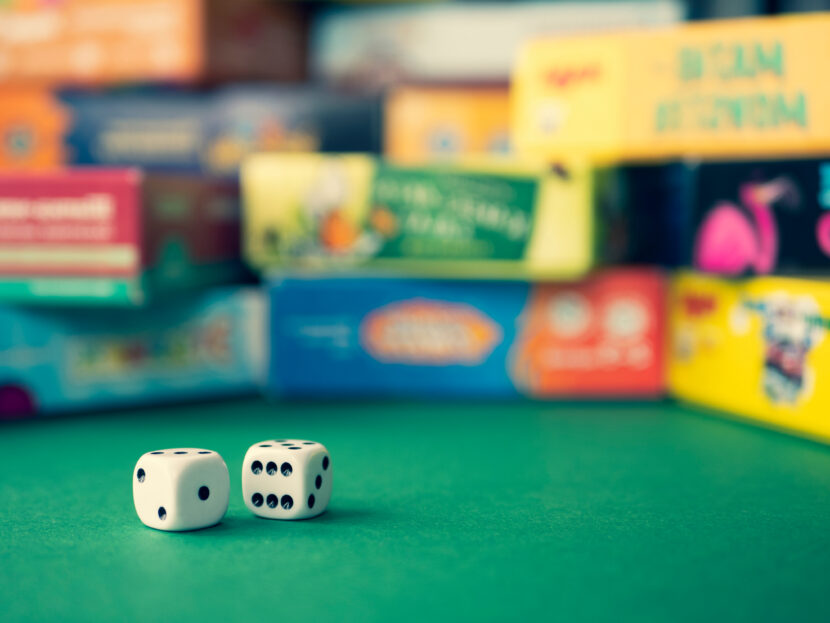 Yoga Studio
Many homeowners use their conservatory as a home gym, but why not be more creative and transform your space into your very own home yoga studio? With double glazing helping you to feel more connected to the natural world outside and the sun's rays flooding your space, your conservatory is the perfect place to feel zen and relaxed. You can customise your conservatory to be the perfect size, ensuring you have ample space to practice yoga safely and have somewhere to sit down and relax once you are finished. House plants and decorations in neutral tones can add to the calming ambience, and your conservatory can be transformed into the perfect quiet space for meditation and mindful exercise.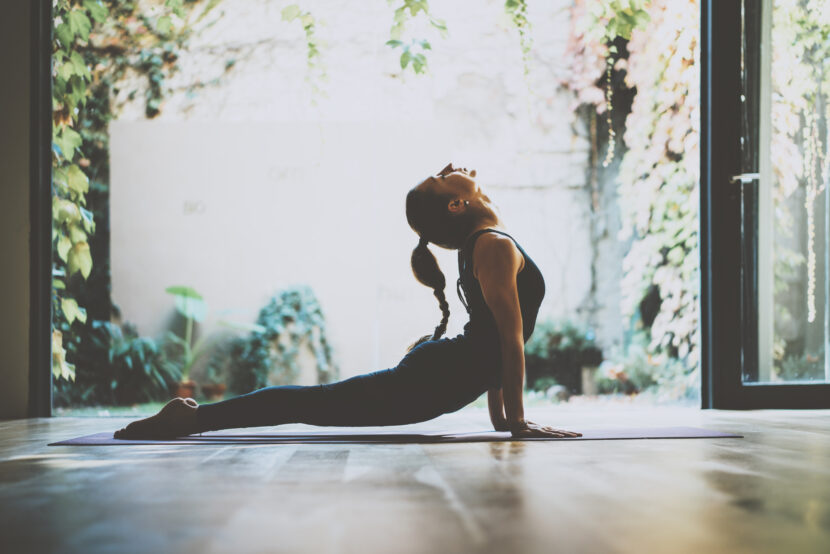 Home Office
More people than ever before are working from home, and not everyone has the luxury of a spare bedroom to turn into an office. With a conservatory installation, there is no need to try and work from the kitchen table or the sofa. You can customise your conservatory space with a solid roof to enjoy a space that feels more like a part of the rest of the house and doesn't have too much natural light interfering with the visibility of your laptop screen. To stop your conservatory from becoming a convenient storage space and not the peaceful office you were hoping for, choose a size that is perfect for your specific needs. Modern home office trends include minimalist furniture and house plants for decoration. Starglaze conservatories are made with robust materials and fitted with top of the range security features. You can have total peace of mind, knowing that your work equipment is safe and well protected.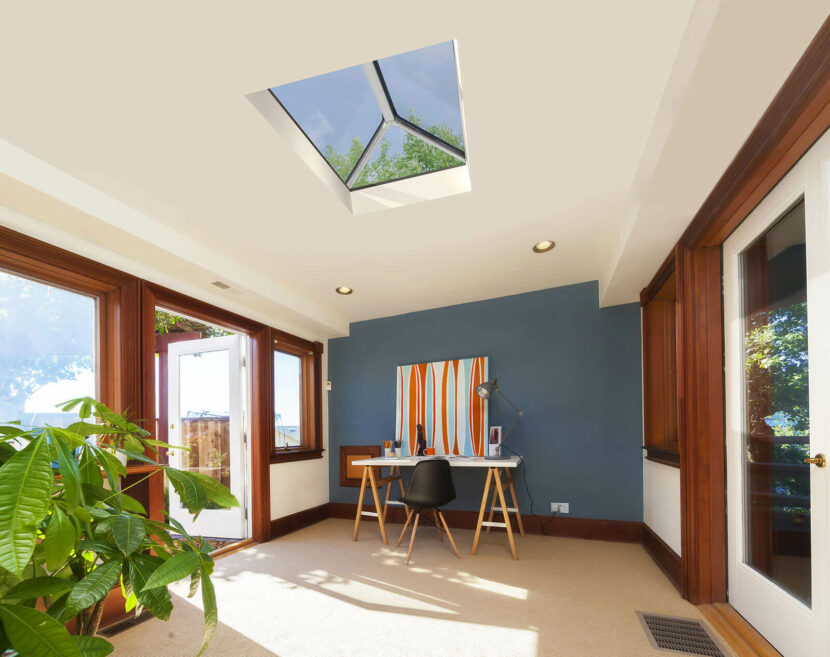 Reading Room
Conservatories have long been used as a space to relax and enjoy the sun without having to go outside. Sometimes the hustle and bustle of family life can make it difficult to do something as simple as sitting down to read a book. Use your conservatory as a space to escape the chaos of life and enjoy some quiet time alone, relaxing with a good book and maybe a nice coffee too. Our contemporary conservatories are full of natural light and create an inviting and peaceful atmosphere. Why not upcycle furniture for your reading room, add soft furnishing and include a hot drinks station in your space? Design your dream conservatory space with Starglaze and enjoy 'getting away from it all' every day in your new, bespoke reading room.
Space For Hobbies
Are your hobbies starting to take over your home? Is there an easel in the hallway, a puzzle strewn across the dining room table or parts of your latest craft project scattered all over the kitchen worktops? Whatever your passions may be, you can keep everything you need to peruse them in one place with a tailor made conservatory. If you are a budding artist, you can enjoy stunning views of your surroundings through the large double glazed panels in your conservatory. Choose to invest in a large conservatory space, and you can create your very own craft room, with plenty of space for storage units, craft tables, workstations and more. Hobbies are a great way to relax and unwind, and with a conservatory, you can pursue your interests in a space that has been designed to match your exact specification.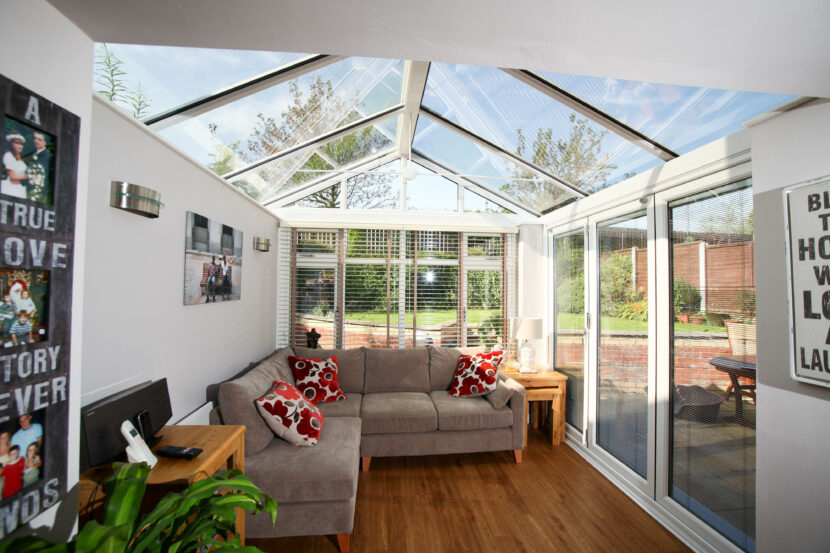 Learn More About Starglaze Conservatories Today!
If you are thinking about expanding your home, at Starglaze, we install top performing conservatories, orangeries and house extensions. Call our team today on 01522 512020 or fill in our online contact form to discuss your conservatory installation today! However you envision your new space, anything is possible with our expert team and product range.