House Extension Design Tips From the Experts
25th September 2023
More and more homeowners are looking for ways to increase their living space without needing to pack up their belongings and move to a larger property. House extensions are the perfect solution if you want to expand your home but are looking for more space than an orangery or conservatory can offer. Designing your dream extension can be challenging, especially if you have no previous home improvement experience. There is no need to worry though, as the experts at Starglaze are here to help. We have been installing house extensions for decades, and we have put together all of our top tips here. Follow our design advice and you will be enjoying your extension for many years to come.
---
Top House Extension Design Tips
Tip 1 – Check if you need planning permission
Before you rush to book professional installers and spend your money on your extension, first check if you need planning permission for your project. You will need to contact your Local Planning Authority (LPA) to find out if your extension is big enough to require planning permission – you can get in touch with the LPA by contacting your local council.
Here in the UK, side house extensions that are over 4 metres in height and/or over half the width of the main house will require planning permission. Rear extensions will need planning permission if they are taller than 4 metres and extend the house more than 6 metres for semi-detached homes and 8 metres for detached properties. For the most up to date and accurate planning permission regulations, get in touch with your local council.
---
Tip 2 – Figure out your 'why'
A house extension is a big investment and before you start designing your space, you will need to figure out its purpose. Knowing exactly what you want to use your extension for will help you to determine the best location for the installation and also the right size.
Do you want a larger kitchen? An extra room for the kids to play in? Another bedroom or a larger living area? Maybe you have started working from home and need a home office, or you have taken up weight lifting and want a home gym space? Work out your 'why' and then it's time to get designing.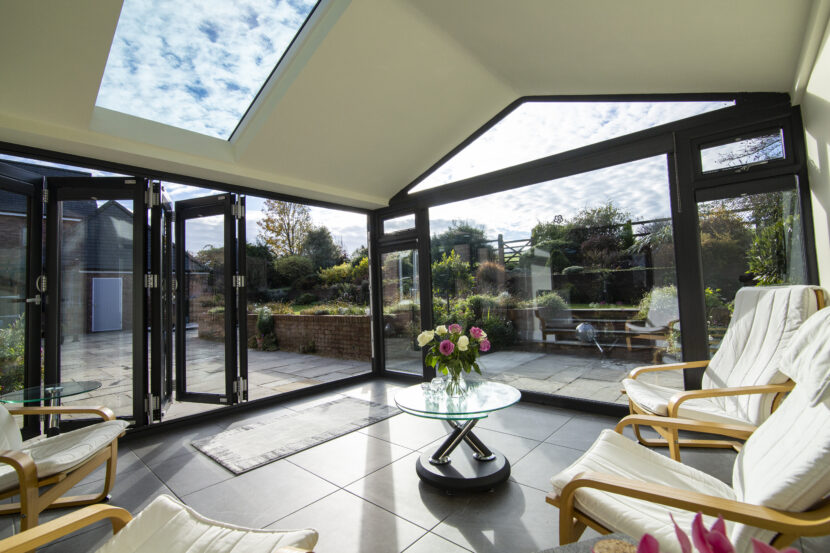 ---
Tip 3 – Work with an experienced home improvement team
There are times when DIY is the best way to go and there are situations where you definitely want to contact the professionals. When it comes to extending your home, it is best to work with expert designers and installers. At Starglaze, we offer our customers several customisation opportunities and we work alongside you to develop the best extension design for your property. We have several years of home improvement installation experience and our skilled professionals will work hard to surpass your expectations.
---
Tip 4 – Choose High Quality Materials
It can be easy to get carried away with planning how your extension is going to look and fail to put much thought into the materials used. If you want your extension to be structurally sound and look great for years to come, it is important that you carefully consider which materials you want to use. Extensions can be designed to blend with your home's existing brickwork and feature aluminium structures or uPVC windows and doors. All homes are different and every extension is unique. Check to see if your chosen installer is using premium materials and opt for energy efficient glazing to keep your extension a comfortable temperature all year round.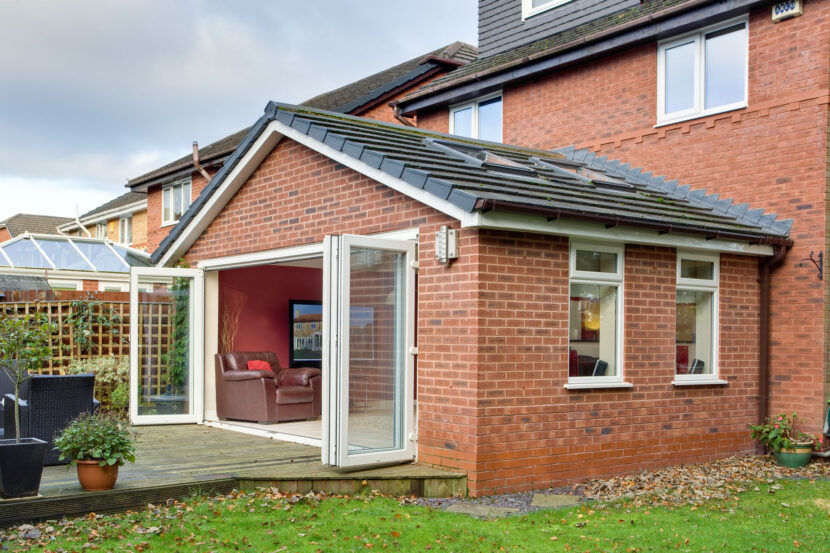 ---
Tip 5 – Make it your own
So, you've got your planning permission, chosen the location for your extension, selected your installation company and designed the layout of your extension? Well, now the fun can really begin! The best thing about house extensions is that they are incredibly versatile and can be custom made to suit every property. Your decoration choices can enhance your new space and here are some popular design choices for modern extensions:
Complement the existing architecture of your home with a similar brickwork and colour palette.
Blend your extension with your garden with an aluminium bifold door installation.
Install a roof lantern for additional natural light and to create a relaxing atmosphere.
Add large house plants to your space to follow the current 'bringing the outside inside' trend.
Choose doors and windows with customisable frames to make a bold statement or keep your extension in line with your home's existing colour scheme.
If you are in need of extension design inspiration, social media and Pinterest are full of gorgeous ideas. Alternatively, speak to your installers. The professionals build extensions every day and they will know what design trends are popular amongst modern homeowners.
---
Expand Your Home With a Starglaze House Extension!
Starglaze is a family run home improvement business based in Lincoln. Over the last 40 years, we have built up a positive reputation and we are proud to install high quality, bespoke house extensions. Whatever your design requirements, our professionals will work hard to bring your vision to life. With a Starglaze house extension, you can enjoy enhanced energy efficiency, additional natural lighting, more space and reliable home security.
To discuss your extension project, don't hesitate to contact our team today. You can speak to our installation experts by calling 01522 512020 or filling in our online contact form. To get a quote for your project today, simply enter a few key details into our online quoting engine.