Stunning Patio Doors in Brigg
Here at Starglaze, we want to give you the best patio door for your Brigg home. Our patio doors come in both uPVC and aluminium, so you have a choice of styles. We also offer customisable features a swell which will enhance your property.
Take a look at the range of doors that will improve your living space.
---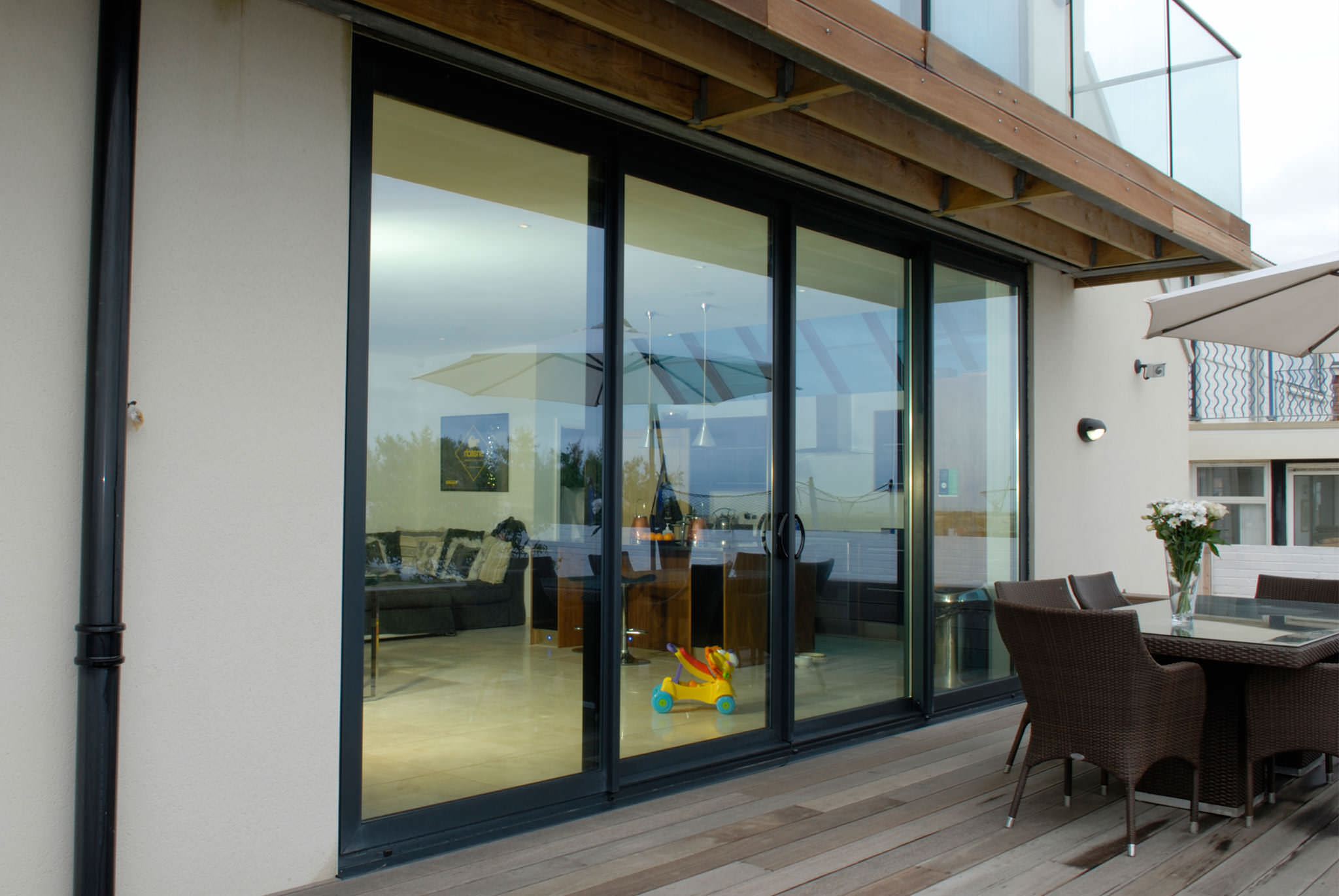 ---
uPVC Patio Doors
Our uPVC doors are supplied by Spectus , who supply high quality industry standard products. They will benefit your home because they come in rich colours and durable designs. The doros will withstand anything the Brigg weather will throw at it, while you will even benefit from woodgrain finishes for a natural look. The doors offer fantastic Windows Energy Ratings, giving off an incredible thermal efficiency performance.
Impressive Security
All of our uPVC doors have the strongest security measures for you. They come with advanced double glazing which will deal with any hard knocks and violent winds. But that's not all, because they come with a range of protected glass which will stop any potential break ins. As a result, even the most determined intruders won't be able to force their way in.
For even more reassurance, all our doors are Secured by Design accredited. This is a police backed initiative which ensures every home in Brigg is safe to live in. You and your family will be protected for much longer, giving you ultimate peace of mind.
Aluminium Patio Doors
You also have a choice of aluminium patio doors. Aluminium is very durable against toughened weather conditions, while the metal frame gives a strong all round performance. They look stunning because they offer slim sightlines, giving you a clear view of your garden. The double glazing that the doors come with give plenty of natural light and a sustainable finish. The doors will also increase your home's value because they are thermally efficient.
What's more, the doors also come in a wide range of colours to consider. Go for something that is vibrant and will bring out your personality, or for a colour that blends in seamlessly, choose something more muted such as black. We are sure to have a style that suits you. We even do a dual colour option to fit with your home's décor.
We use Smart Architectural Aluminium for your home. It consists of the highest quality aluminium and is an ideal substitute for sliding doors. All the doors feature a polyamide thermal break which creates a robust barrier to trap natural heat inside your home. What's more, you will even benefit from very low U Values, so you won't rely on using the central heating as much.
The security is very high as well because the doors come with multi point locking systems on the main door, and shootbolt techniques on floating mullions. So your home will be protected for even longer.  You will also take advantage of airtight and watertight seals, along with EPDM high quality gaskets and weather brushes. This will resist even the worst conditions, stopping water from seeping into your home. As a result, you will save plenty of money on repairs and not suffer from any leaks.
The doors even have a low threshold option which will make the doors easily accessible because wheelchairs and prams will be able to enter. This is perfect if you are looking to entertain and make the most out of your garden. The doors are available in standard or non-standard colours, such as metallic, and wood structures, so you will have plenty of choices.
---

---
Cost Effective Double Glazing
You will also take advantage of cost effective double glazing which helps the door stand firm against tough weather conditions. This means they won't rust, warp, or fade in the long run so you and your family will enjoy a safer and peaceful home. As a result, your door will be visually exceptional.
The doors are very easy to clean and don't suffer from debris or extreme weather conditions. They will last for a very long time and are low maintenance. All you have to do is wipe them with a damp cloth and it will look in pristine condition. If you do it regularly, the door swill last for a very long time.
Patio Doors Prices Brigg
When you have decided on your ideal patio door, get in contact with Starglaze today.
Use our online quoting engine to create your door from scratch and we will get back to you straight away.
Get in touch with our friendly team and we look forward to working with you soon.