UPVC Doors, Gainsborough
Make a wonderful addition to your Gainsborough home with a Starglaze Windows uPVC door. Available in a range of styles, each individually made to your specifications, there's something for every kind of home and style. Our uPVC doors not only add a hint of style to your home but will also increase the security and efficiency of your property.
Our uPVC Residential Range
Our beautiful Residential entrance doors come in an exclusive range of over 250 RAL colours and finishes, as well as an array of glass styles and colours, a selection of moulded panels, optional hinge protection bolts and the choice between two high quality chamfered profiles. This vast amount of choice ensures that your uPVC Residential door is made specifically to your specifications and needs.
Suitable for both traditional and modern properties with a high quality Deceuninck profile, this door combines style and state of the art uPVC engineering to create one of the most secure and durable doors currently on the market. Featuring slim sightlines in order to allow maximum natural light into your home, our uPVC doors are a great way to add amazing value to your traditional or contemporary Gainsborough property.
---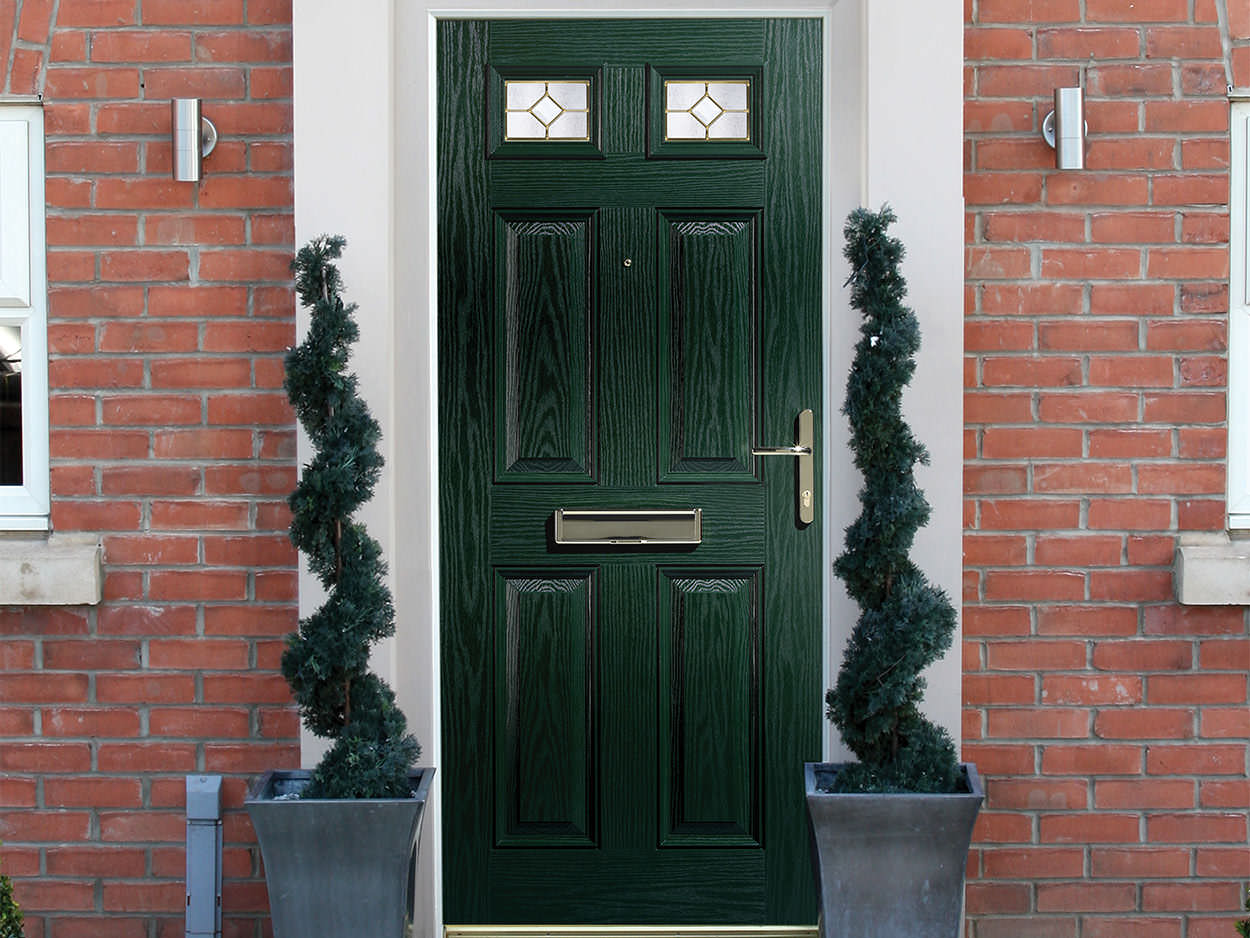 ---
The uPVC Stable Door
Our Stable door range is especially popular with homeowners with traditional or heritage properties as this door provides a quaint and yet versatile addition to your Gainsborough home. Although particularly suited to traditional homes, the Stable door also works well with other kinds of properties often acting as an unusual and charming alternative to the regular back or side door.
With two independent sections, which can be opened individually, or as a whole, the stable door offers complete control over effective ventilation and is a great way to keep small children and pets safe whilst still allowing fresh air into your home.
Choose between an amazing selection of colours and finishes for your new uPVC Stable door, ensuring it fits your property perfectly. In addition to this, Starglaze Windows offers a number of different glass options as well as the choice between a chamfered or sculptured profile, meaning this door can be totally tailored to your individual requirements and preferences. With slimline gaskets for an incredibly sleek finish and double weather seals as standard, this door brings practicality and wonderful design together flawlessly.
---

---
uPVC French Doors for Your Gainsborough Home
Our selection of French doors are a wonderful way to tie the home and garden together, with vast areas of glass for optimal light and views from your home, rooms will appear bigger and brighter. Perfect for the living room, dining room, or kitchen our uPVC French doors are popular for homeowners in Gainsborough and the surrounding areas.
Designed by the leading manufacturer Deceuninck, our uPVC French doors are built to match the stunning profiles of classic wooden patio doors whilst remaining incredibly low maintenance for years to come. To make sure your new French doors from Starglaze Windows are everything you're looking for they also come with a number of customisation options. You can choose between your doors being in-swing or out-swing in a variety of incredibly aesthetically pleasing styles with chamfered or sculptured profiles, depending on what works for your property best. In addition to this we can also offer low, 15mm, threshold options making your home both wheelchair and pushchair accessible without cutting down on the sleek, stylish appearance of your Gainsborough home.
Our uPVC French doors are a great alternative to timber frames as they won't warp, rot, or fade, giving them an incredibly long lifespan. With 28mm Kitemarked toughened seals and weatherseals, this range of doors is incredibly thermally efficient, achieving an overall frame U-value of 1.5W/m2K.
---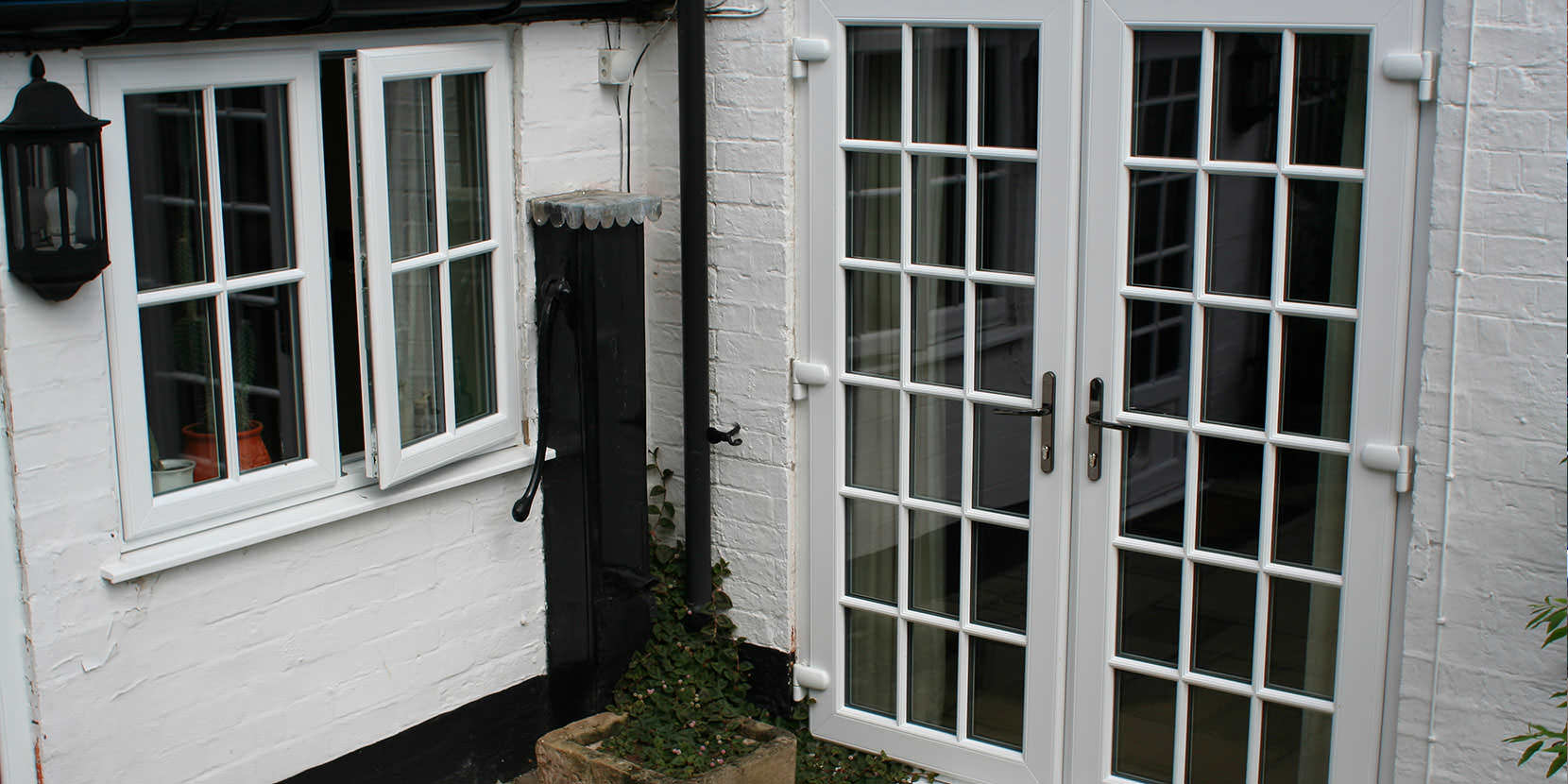 ---
Beautiful uPVC Patio Doors
For a sophisticated and stylish look our uPVC Patio doors are perfect. Floor to ceiling glass lends itself to a stunning and yet practical design. These doors can be configured to suit any style of property and are a wonderful way to make small rooms look a lot bigger through natural light. Where space is at a minimum we can also offer sliding Patio doors in order to minimise the amount of space taken up by your new uPVC Patio doors. You may even wish to use these doors as dividers within your Gainsborough home, separating your living spaces without minimising on space or style.
Our Patio doors can span up to 3m per leaf and, with the Spectus chamfered profile you can have 2,3, or 4 leafs, making this product versatile as well as providing wonderful views. You can also choose between hardware and glass options in order for your new Starglaze Widows uPVC Patio doors to make the perfect addition to your property.
---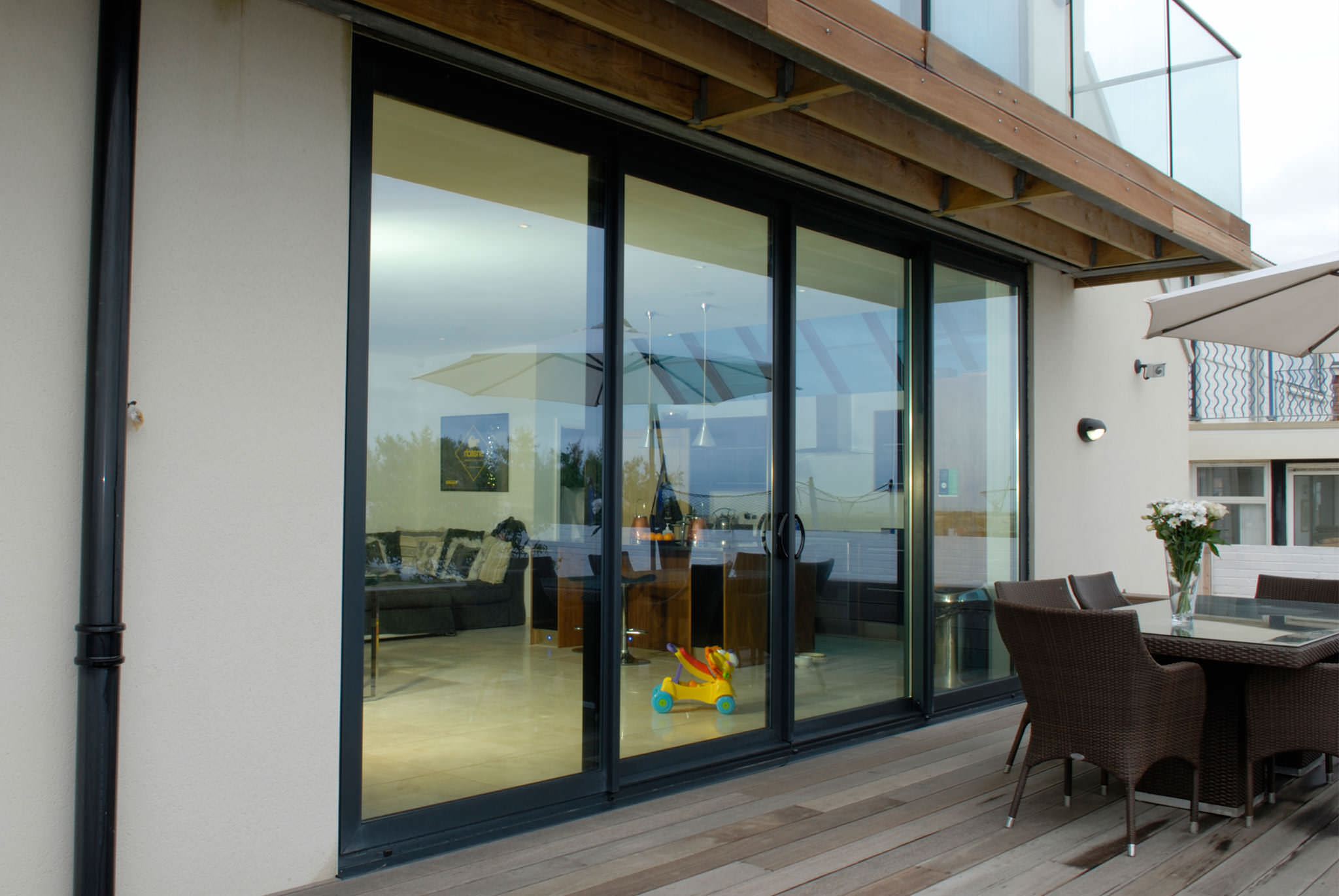 ---
The Best Security for Your Gainsborough Home
One of the most important benefits of our uPVC doors is the added security they bring to your property. Doors no longer have to be seen as one of the weakest part of your home and can, instead, be used to reinforce your safety and security. All of our uPVC doors are fitted with a highly advanced, eight-point locking system approved by the association of British Insurers. With a secure deadbolt, multi-point hook bolts, steel reinforcing and roller cambs, our uPVC doors will keep your home safe from intruders. You may also choose to have your uPVC door fitted with our anti-snap, anti-drill and anti-bump barrels for the highest possible levels of security for you and your property.
---
uPVC Door prices, Gainsborough
To start your unique quote today head over to our easy to use pricing engine to receive a quote in just minutes.
If you would prefer to speak to a member of our team about uPVC door prices in Gainsborough simply call us on 01522512020, or email us at sales@starglaze-windows.com.