Industry-Leading Veranda Profile
At Starglaze, we are committed to only offering our Lincolnshire customers the finest extensions and our verandas aren't any different. We use the market-leading Ultraframe profile which incorporates the Ultraframe Classic Conservatory roof. The veranda is an eye-catching addition to any Lincoln property and distinguishable through its curved structural beam.
The Veranda is manufactured with aluminium, offering much more strength than uPVC. As well as providing structural support, it operates as an integrated gutter. The support posts come in two different formats. The first is oak, which is finished with gasketed stop ends, connecting to the base of the Veranda via stop plates. The second is aluminium, which like the veranda beam, has two values once fabricated, performing as a structural post and a rainwater downpipe.
---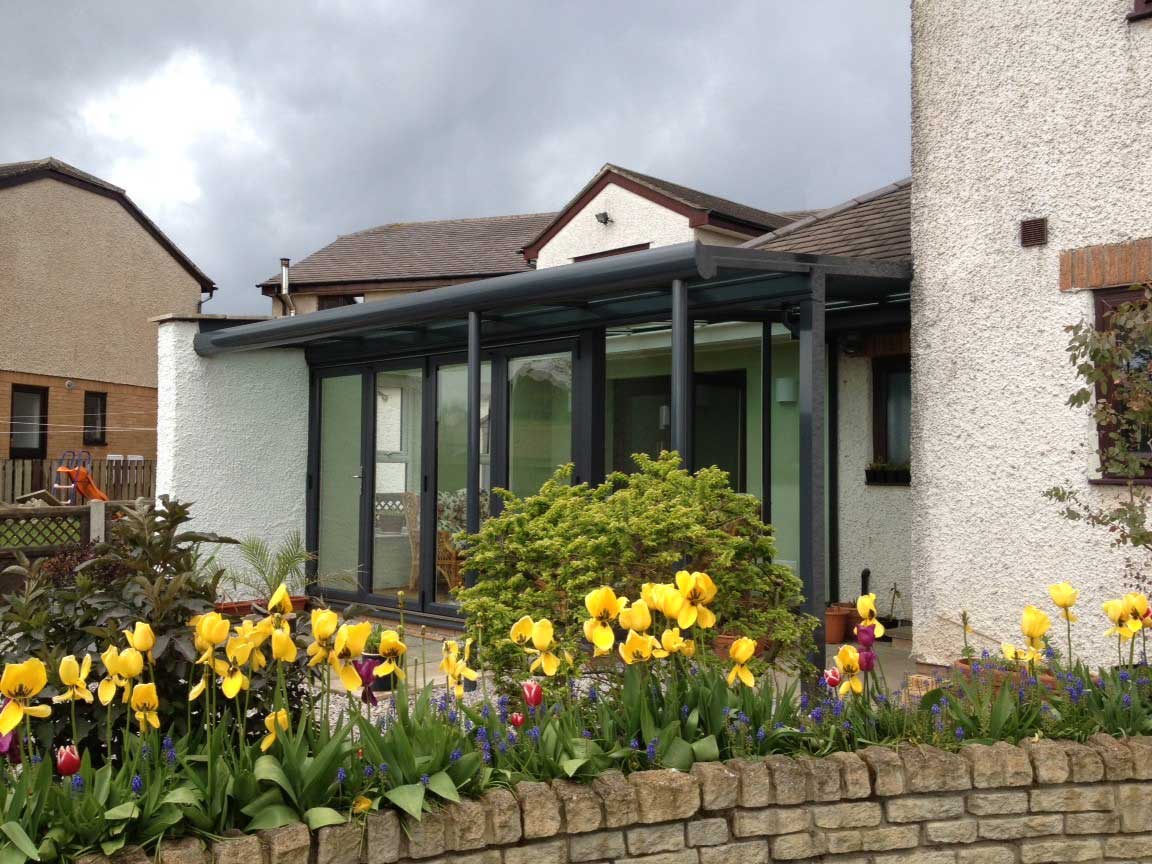 ---
Connecting Your Lincoln Home to Your Garden
The Veranda Conservatory Roof is perfect for connecting your extension and your garden. This roofing system fits on both the Lean-To and Gable Conservatories, adding a real sense of grandeur to your property. This roofing style allows you to make the most of your conservatory, letting light flood in.
The roof can have bifold or patio doors integrated within the design, connecting your home to your garden. If you want to make the most of the outside, it can also overhang slightly on the design to allow you to utilise the space outside of your conservatory. This makes it perfect for entertaining friends or relatives, allowing you to enjoy the beauty of your garden yet have somewhere with shelter if required.
Fitting a Variety of Requirements
By getting a Veranda Conservatory Roof, you can benefit from a design that fits a range of requirements. This extension can be adjusted to suit different requirements posed by varying wall lengths. It can sit on top of double glazing frames and available in one or two pitches, mono or duo.  The adaptable design lets you create your preferred extension for your Lincolnshire property.
By having such a flexible design, the veranda can be fitted into any Lincolnshire home. This conservatory roof is a great way to modernise an older property or maintain the contemporary look of your home. Aluminium is a high-quality material and will provide many years of lasting quality use.
---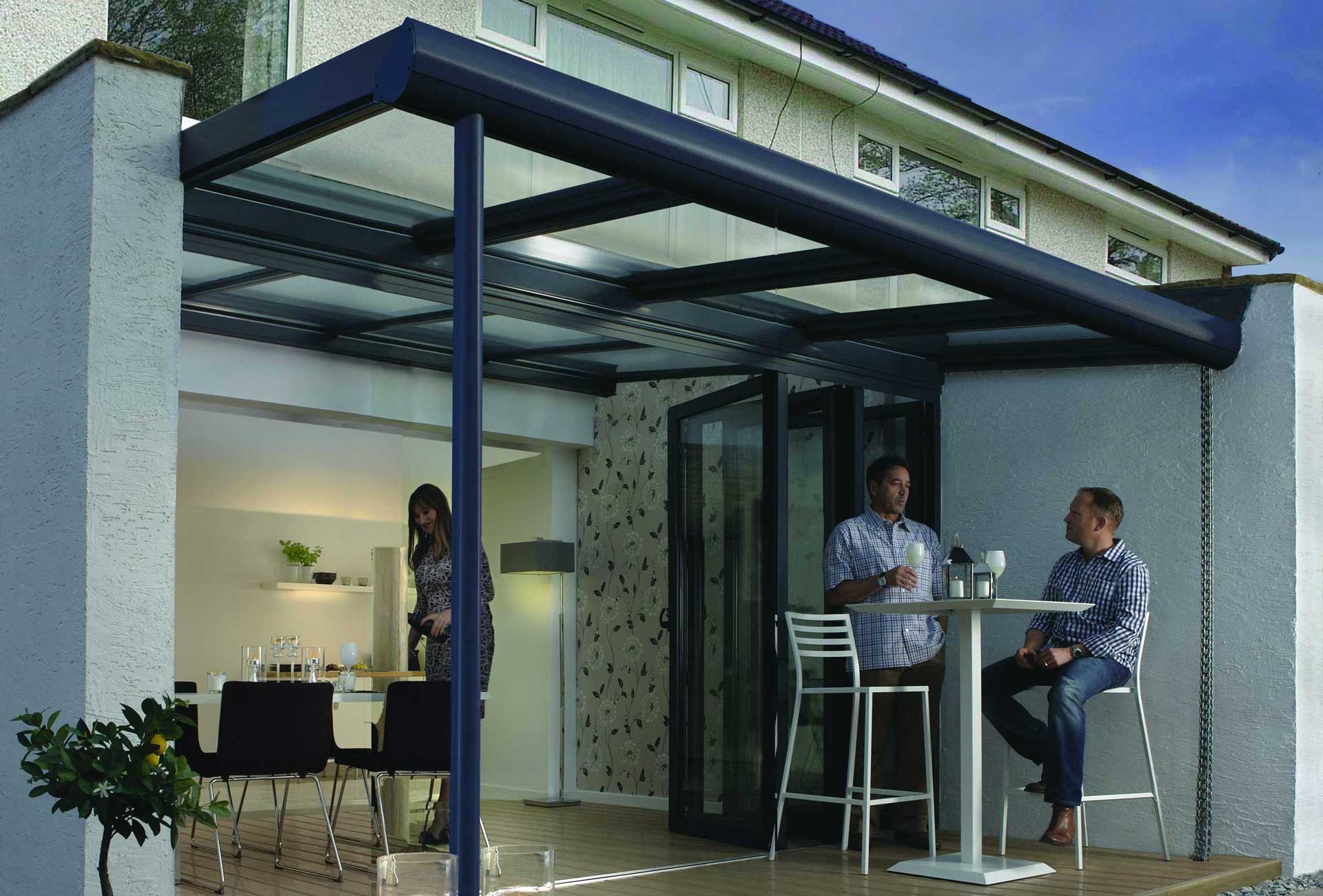 ---
Designed to Complement Your Property
We appreciate that every Lincoln home is different, so any product, be it a conservatory roof or a veranda, should complement your styles and tastes. Our aluminium verandas can be decorated in a range of foils. Different RAL colours can be used internally and externally to ensure that your product not only looks the way you want but connects with the rest of your property.
As we use powder coating for our colours, you'll be able to enjoy the high-quality look of your veranda for many years to come. Unlike products of old, our colours will maintain their quality after prolonged exposure to the elements and won't require repainting. All you'll need to do to keep the quality is give it an occasional wipe with a damp cloth.
Warming Your Property
As the Veranda is made mainly from glass, it's important that you can use your conservatory or extension year-round. We offer the Lincolnshire homeowner a roofing system with high performance glass that will improve the thermal capabilities of your property. This glazing will limit solar ray entry, stopping the damage the sun can cause, and trap in warm air in the winter.
Through this, you'll be able to enjoy your veranda throughout the year, even in the coldest of winters. You may find that as your home stays warmer, you'll rely less on your central heating. This will lead to lower energy bills and reduce your property's carbon footprint.
---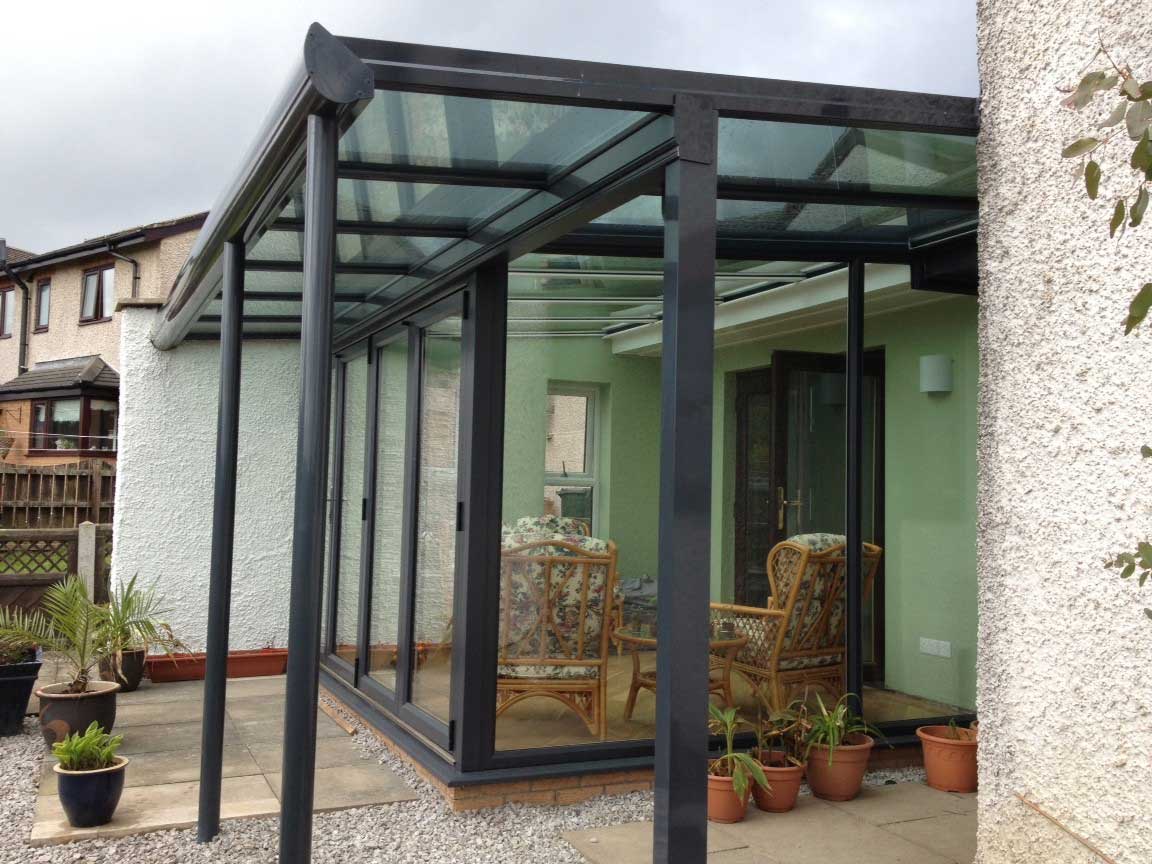 ---
Quality Guaranteed
When you purchase one of our Verandas for your Lincolnshire home, you want to know that your product will provide many years of quality. That's why we offer our customers a guarantee of quality. We have several guarantees in place to help our customers if anything goes wrong (which is highly unlikely) within 5-years and 10-years from your product being installed.
---
Veranda Prices Lincoln
If you are looking to discuss our range of Verandas for your Lincolnshire home then get in contact today. You can call us on 01522 512020 or fill out our online contact form.
For those that already know what extension they want, then why not fill out our online quote form. This will provide you with a bespoke estimate on how much our services will cost you.
If you'd like to see our product range face-to-face, our showroom is based at Chieftain Way, Tritton Road, Lincoln. If you want to book an appointment to visit, you can fill out this online form. If you can't make it to our showroom but still want to speak to one of our team face-to-face, you can book an appointment for them to visit your home through here.