Aluminium Bi-Fold Doors
Aluminium bi-folding doors from Starglaze are a fantastic option if you are looking to create a welcoming sense of space, filled with natural sun light.
Aluminium is an extremely robust material, making it perfect for your new back door. Our aluminium doors are available in Lincoln, Nottingham, Newark and surrounding areas, and make an excellent addition to all property types.
With a range of fold configurations and colour options to choose from, it's easy to personalise your new aluminium doors to your property.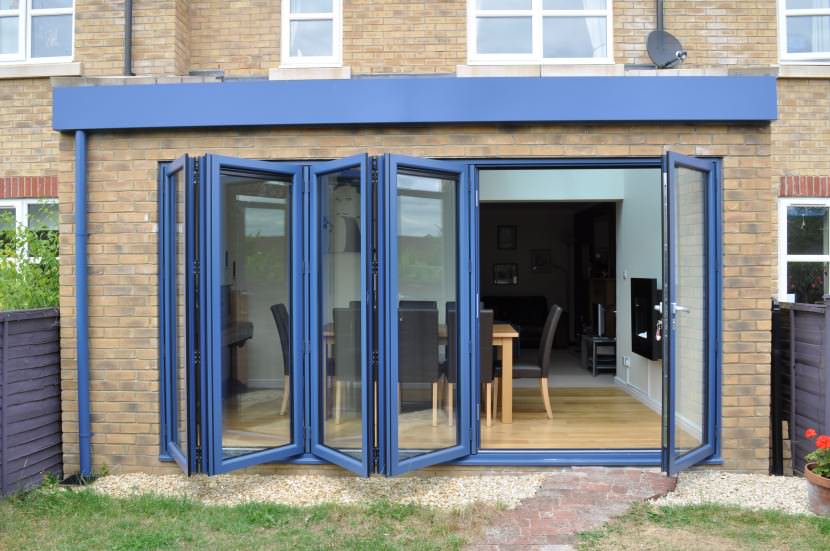 As bi-folding doors operate in a sliding concertina motion, aluminium makes the perfect material. Highly sturdy, structurally sound and exceptionally strong your new aluminium bi-fold doors will never rot, warp or become unhinged. An excellent option for everyday use.
What's more, our bi-folds can also be incorporated into your new conservatory design and build to provide a fabulous space your neighbours will be envious of.
Smarts Aluminium Visofold 1000
Sternfenster manufacture our state of the art aluminium bi-fold doors using the Smarts Visofold 1000 aluminium profile. One great thing about Smarts aluminium systems is the variety of options you can choose from for your new bi-folding doors in Lincoln and Nottingham.
Whether you'd like the to fold inwards or outwards, go from left to right or right to left, or the opening door at either end or in the centre, we can customize your new aluminium bi-fold doors to suit you.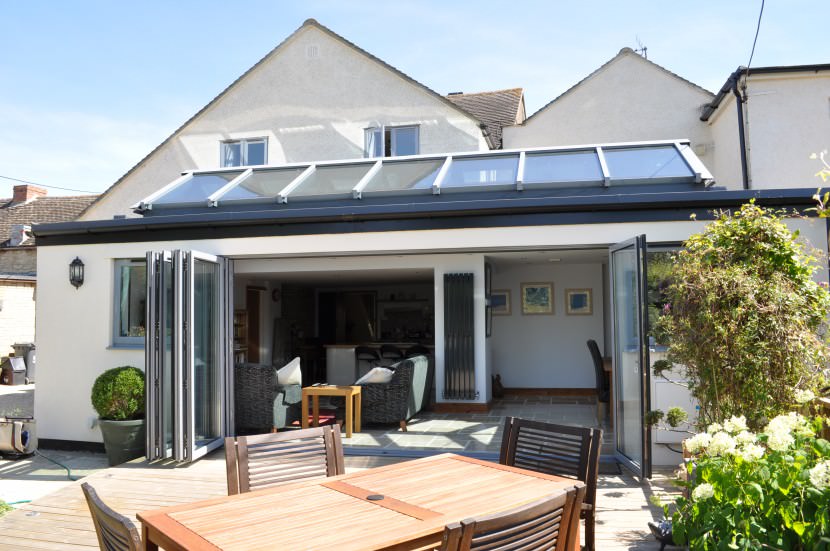 These include different fold configurations from left to right or vice versa, attractive slim line framework, available with either square or rounded edges and are fully fitted with a secure locking mechanism with a domestic style 'lift up' handle for ease of access.
Our aluminium bi-fold doors aren't just great for domestic and residential properties; they are also suitable for commercial projects in Lincoln and Nottingham.
Aluminium Bi-Folding Door Advantages
There are many benefits to choosing aluminium bi-fold doors from Starglaze. Each installation offers enhanced security features and is guaranteed to meet the PAS 24:2012 standards every time. In addition, you can choose from low threshold options for greater accessibility, as well as an impressive sash width of 1200mm.
Aluminium bi-fold doors provide excellent thermal insulation. As they are thermally broken they will not allow heat to be lost through the frame, making your home much warmer for longer. This is also a superb option for reducing your heating bills as the warmth generated by your central heating is locked inside.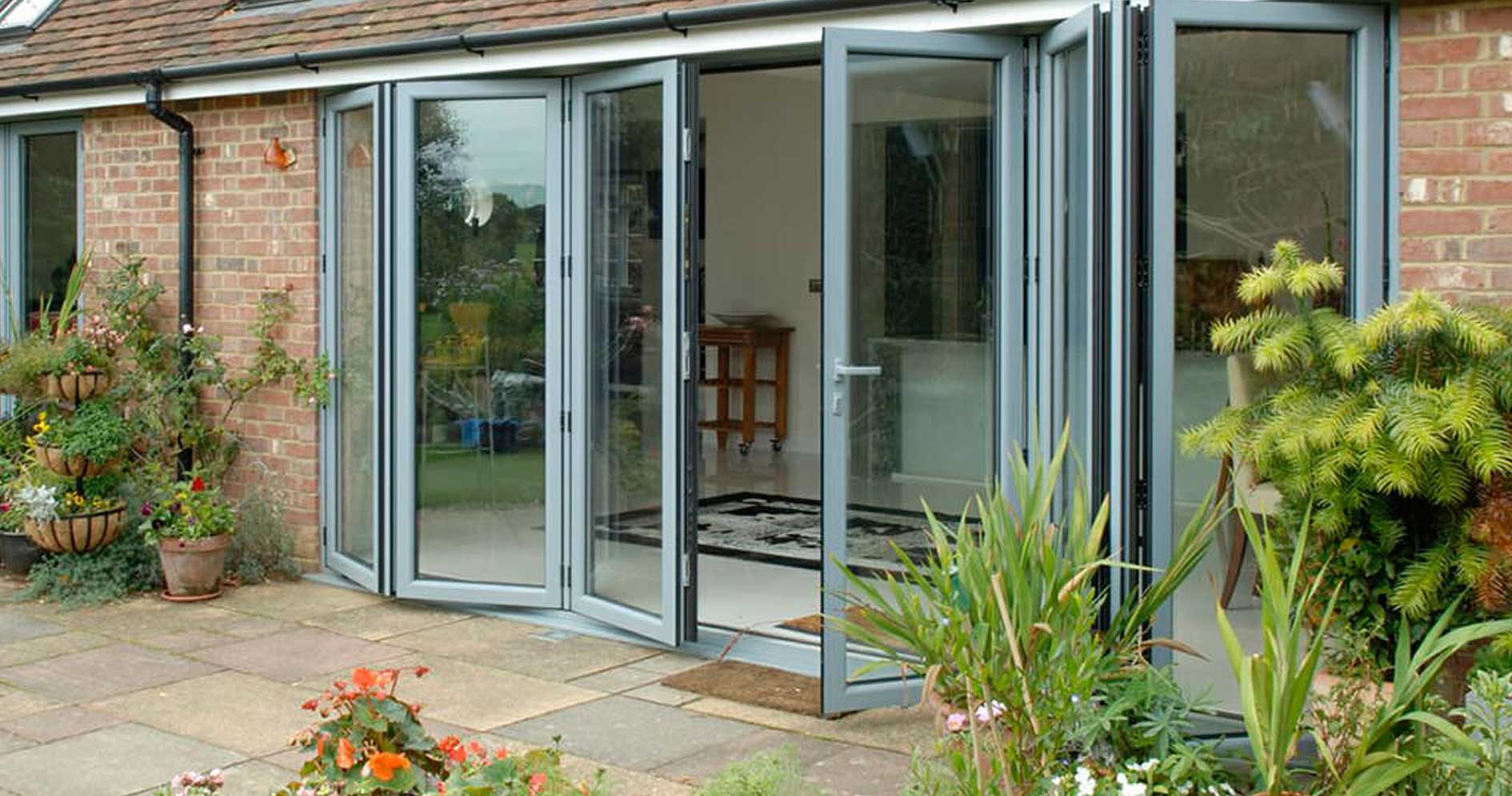 Thermally Efficient Aluminium Bi-Folding Doors
Our aluminium bi-fold doors are incredibly energy efficient, giving your property the best thermal efficiency possible. Our double glazed units effortlessly achieve top U values, and you can also opt for 36mm triple glazed units.
These aluminium doors feature a polyamide thermal barrier to reduce heat loss, and upgrades to self cleaning glass and other units are also available.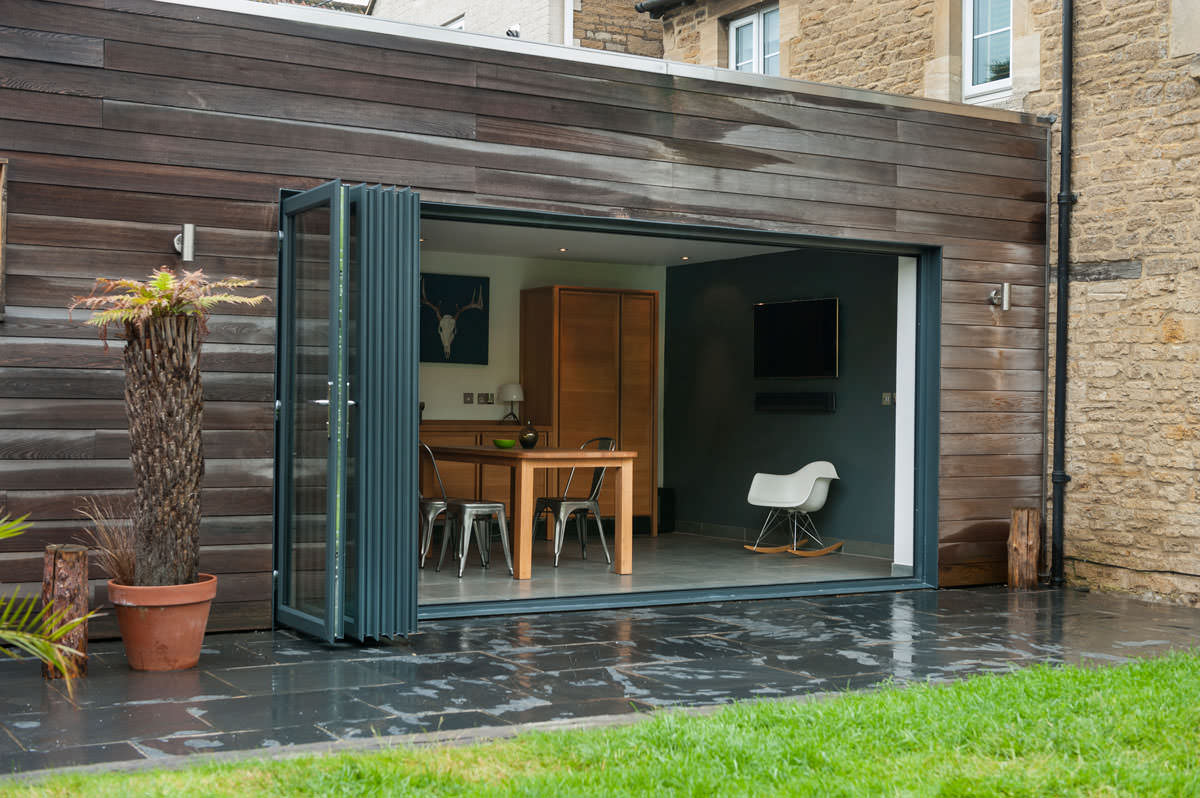 Aluminium Bi-Fold Door Prices
Our aluminium bi-fold doors are priced very competitively, and it's easy to get a personalised online quote. Start your quote for competitive aluminium bi-fold door prices in Lincoln, or for more information please get in touch with our friendly and professional team at Starglaze who will be happy to help.
Please call us on 01522 512020 or email sales@starglaze-windows.com or use our online contact form.