Our quality range of aluminium residential doors have been designed to complement our magnificent aluminium windows for beautiful consistency across our entire range. All our residential aluminium doors are available in a wide variety of powder coated finishes and colours to match any property, and we can provide our aluminium doors to customers in Lincoln, Nottingham, Newark and surrounding areas.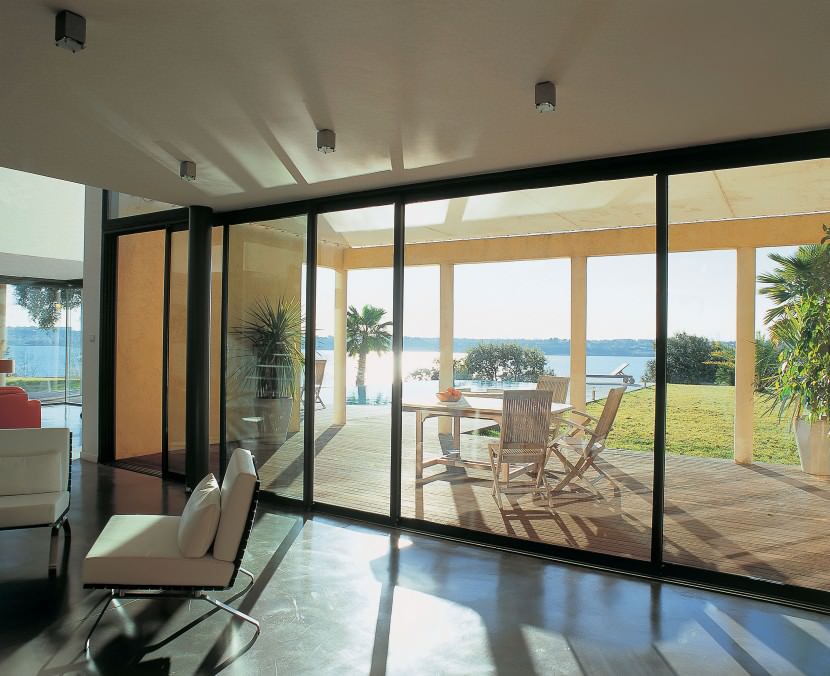 Industry Leading Design
We supply the market leading aluminium profile from Smart Architectural Aluminium. Their innovative profile system and high thermal performances put them at the forefront of window design and technology.
These modern and fashionable doors are highly sought after in today's marketplace, with many homeowners choosing to transform their property with sophisticated aluminium doors. Our aluminium doors combine attractive design with high-security features for a stylish and practical entrance.
Easy To Use
Our aluminium patio doors are very easy to use, available with a double or triple track to enable multiple sliders to move in the same direction, giving you an opportunity to open up to two-thirds opening aperture. The doors are tested to the highest standards, giving your Lincolnshire home the best in thermal efficiency, water resistance and security. The special sliding mechanisms even allow for the largest slashes to slide open and close smoothly, whatever their size.
Indestructible
Our residential aluminium doors are virtually indestructible due to their inherent strength and multi-lock reinforcement. Sometimes these doors can be very deceiving, with their beautiful slimline frames disguising their impressive strength.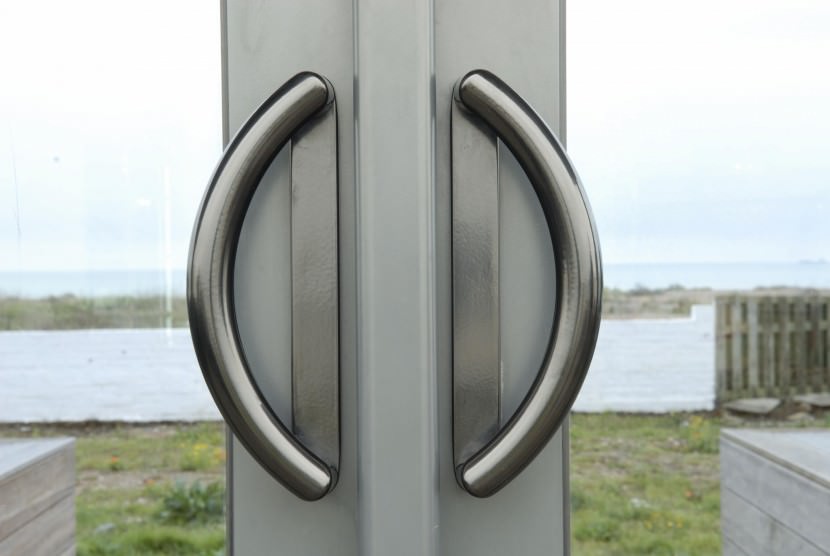 Secure
All our doors feature advanced multi-point locking systems for high security whilst door sections and hinges are designed for superior strength. We offer our doors with multi-point hook bolt mechanisms, fitted in the frame as standard to master sashes, with the additional security of internally glazed sliding sashes. This means that potential burglars won't be able to take your windows from the outside.
Incredibly Long Lasting
Aluminium doors are highly resistant to temperature fluctuations which sometimes cause a door to warp. This is why our residential aluminium doors are the perfect choice for your home, they are incredibly long lasting, giving you years and years of outstanding performance. This is also why they are often chosen for regular wheelchair access – designed to last, their strong threshold will allow safe and easy passing.
Energy Efficient
Our residential aluminium doors are tested to the most rigorous standards. We ensure all products are completely weather resistant and use an effective thermal barrier for superior insulation. Manufactured using the latest thermal technology, our aluminium frames will help keep energy bills down whilst maintaining a warm and comfortable home. The polyamide thermal barrier within our aluminium doors reduces heat loss from your Lincolnshire home and will improve its thermal performance overall.
You can even improve the thermal performance of our aluminium doors. Integral blinds can be installed in the door, giving a U-value of 1.8 W/m2K. Once you get a set of our doors installed within your home, you may notice that the natural Lincolnshire sunlight will heat your property, reducing your need for central heating. In the long-term, your energy bills will reduce, as will your carbon footprint.
High-quality EDPM rubber gaskets and weather brushes aid with weatherproofing, so you won't have to worry about any cold draughts or water entering your property.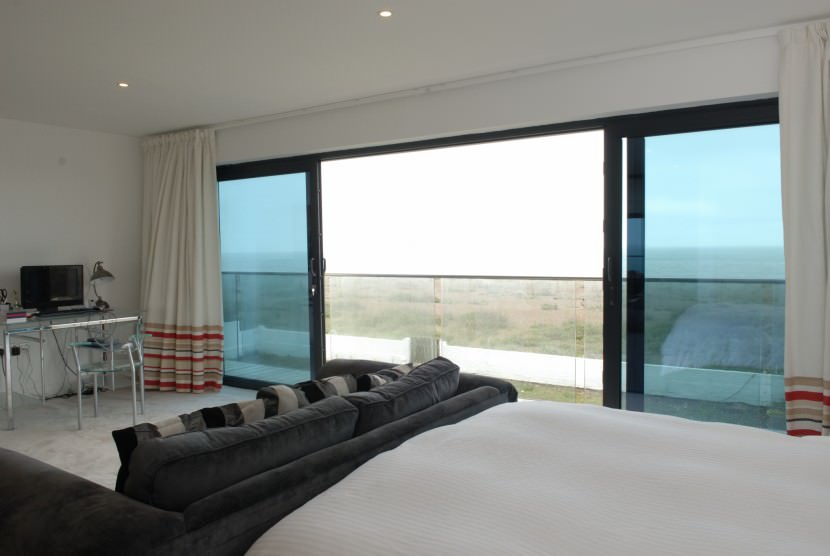 Customisable to Fit Your Home
We appreciate that a new aluminium door should reflect the style of the home it has been installed in. That's why our Lincolnshire customers the opportunity to customise their door. Our customers can choose between an aluminium bi-fold door or an aluminium patio door, both of which are available in a variety of different colours and finishes. Each of our doors is available with a variety of different furniture options. We offer our handles in a choice of standard colours and optional colours to let the Lincolnshire homeowner make the right fit for their home. Our customers can even choose the number of panes and configuration options for their door, so they can let in as little or as much natural light as they so wish.
Aluminium Door Prices
If you are looking to get an aluminium door installed in your Lincolnshire or Nottinghamshire home, then get in contact today. You can call us on 01522 512 020 or fill out our online contact form.
For those that already know what style aluminium door they want, then fill out our online quote form. This will provide you with a bespoke estimate of how much our services will cost you.
Our showroom is based at Chieftain Way, Tritton Road, Lincoln. If you want to book an appointment to visit, you can fill out this online form. If you can't make it to our showroom but still want to speak to one of our team face-to-face, you can book an appointment for us to visit you through here.