Modern, sophisticated and stylish, our range of aluminium windows will enhance the aesthetics of your Lincoln property whilst providing impressive efficiency, security and durability. Our Aluminium Windows and double glazing range is available to customers in Lincoln, Nottingham, Newark and surrounding areas, all of which will make a stunning addition to your home.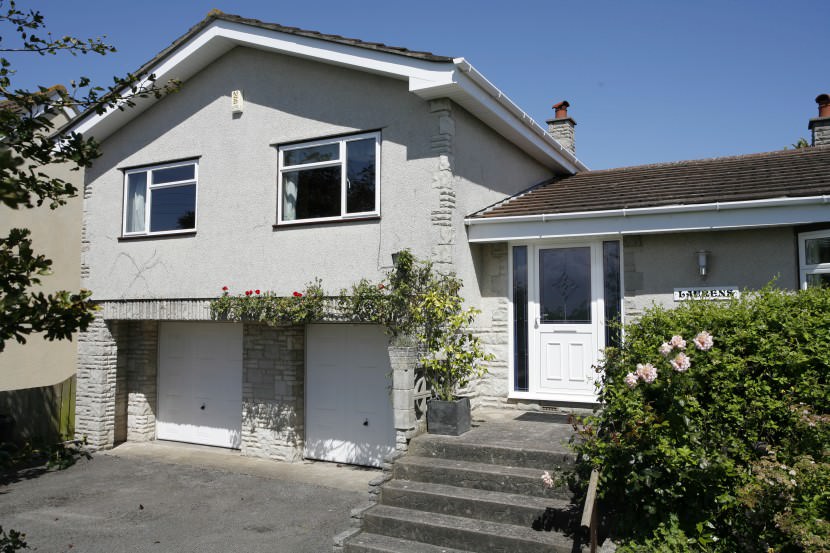 Designed to reduce heat loss within your Lincoln home, our aluminium windows feature a thermally broken frame and polyamide bridge. Their slim sightlines also give them a super sleek appearance, unmatched by any uPVC window.
Available in a wide variety of long-lasting powder-coated finishes and beautiful colours, our aluminium windows can be matched to any property. Extremely versatile and maintenance-free, our aluminium windows will make a smart investment for your Lincolnshire home.
Profiles We offer
We offer two main range of aluminium windows which will offer distinct advantages to the Lincolnshire homeowner. They are:
Alitherm 300 range: This profile uses innovative polyamide thermal break technology to create a barrier between the cold outside climate and the warm air inside. This technology helps to improve the overall U-value of this aluminium window, achieving U-values of 1.5 W/m2K and a Window Energy Rating of C. The Alitherm 300 has also been build to standard, manufactured to British Standard Kitemark system KM 81580 KM 8143.
Heritage 47: This aluminium profile has been specifically manufactured to replace steel windows. It is ideal for listed buildings or where planning constraints are to be considered.
Incredibly Strong and Versatile
Our impressive windows are made using the Smart Architectural Aluminium System. This means they are far stronger than your average window. This is due to their highly robust structure and innate strength and agility. They can be made to match any profile or Lincoln home thanks to their great versatility.
When combined with quality modern locking, you'll enjoy complete peace of mind that your aluminium window is protecting your Lincolnshire home. We use multi-point locking across the whole of the frame to ensure that your home is not compromised. The only people gaining entry to your property will be those you've personally invited.
Sophisticated Looks
Our Smart aluminium windows promise stunning design. Due to aluminium's inherent strength, they are able to be moulded into slim and elegant frames.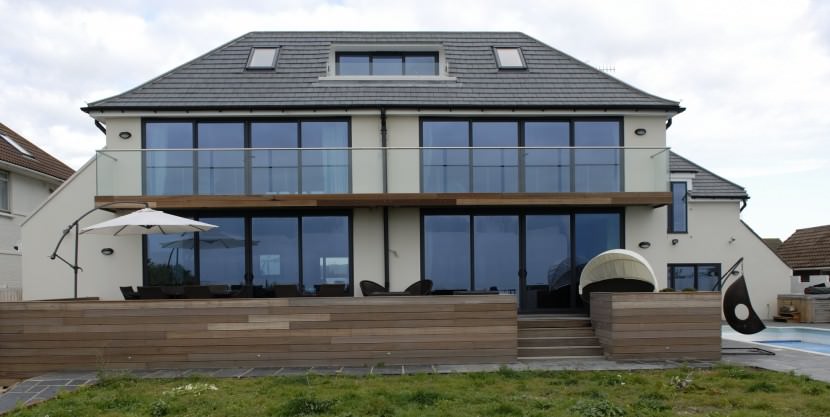 Their extreme streamline appearance means they subtly blend in with your Lincolnshire property, with no unsightly corners or grooves. Smaller frames also allow for more glazing which in turn offers better views and lots of natural light.
A Wide Choice of Colours
We have a comprehensive range of attractive colours and finishes. Our RAL colour options allow you to choose any colour of your choice. Choose from an exclusive range of textured finishes as well as wood effects and dual colour (different colours on the inside and outside). Better yet, our aluminium finishes come with a 10 year guarantee!

High Energy Efficiency
You can expect excellent energy performance thanks to an innovative thermally broken aluminium frame. Our aluminium windows will prevent precious heat from escaping, maintaining a warm and comfortable Lincolnshire home. The polyamide material we use in aluminium windows has a very high resistance to heat transfer from the inner face of the frame to the external face of the frame. Our frames are thermally broken to provide the Lincolnshire homeowner with windows that have distinct advantages. The Alitherm 300 range reaches a U-value of 1.5 W/m2K. The high-quality EDPM rubber gaskets and weather brushes used in these windows also aids weatherproofing, so you won't have to worry about any cold draughts or rain entering your home.
With thinner frames on our aluminium windows, your Lincolnshire home will benefit from a larger glazing area. This means more sunlight will be able to flow into your home, heating it naturally. After getting one of our aluminium windows installed, you may notice that you rely less on your central heating as your home will be more comfortable during even the colder winter months. In the long-term, this will save you money on your energy bills and reduce your Lincolnshire home's carbon footprint.
Excellent Weather Proofing
Featuring high quality EDPM rubber gaskets and weather brushes, our aluminium windows are primed and ready to take on the British weather. They offer superb weather resistance, protecting your home from the harshest of elements.
Aluminium Window Prices Lincoln
If you are looking to get an aluminium window installed in your Lincolnshire or Nottinghamshire home, then get in contact today. You can call us on 01522 512 020 or fill out our online contact form.
For those that already know what colour aluminium flush casement window they want, then fill out our online quote form. This will provide you with a bespoke estimate of how much our services will cost you.
Our showroom is based at Chieftain Way, Tritton Road, Lincoln. If you want to book an appointment to visit, you can fill out this online form. If you can't make it to our showroom but still want to speak to one of our team face-to-face, you can book an appointment for us to visit you through here.