What's the Best Door Material?
10th January 2020
When purchasing a new door for your Lincolnshire home, it can be quite difficult to know which door material to go for. Do you go for a traditional timber door to maintain the classic look of your property? Should you go more modern with aluminium as that's the done thing? Or would you like an easy to maintain uPVC door that won't require repainting?
The three best door materials that are currently on the market are uPVC, composite and aluminium. Each one provides a range of different benefits that will help to improve your Lincolnshire home & make it stand out from the crowd. This helpful article will explore the benefits of each to help you make the right decision for your home.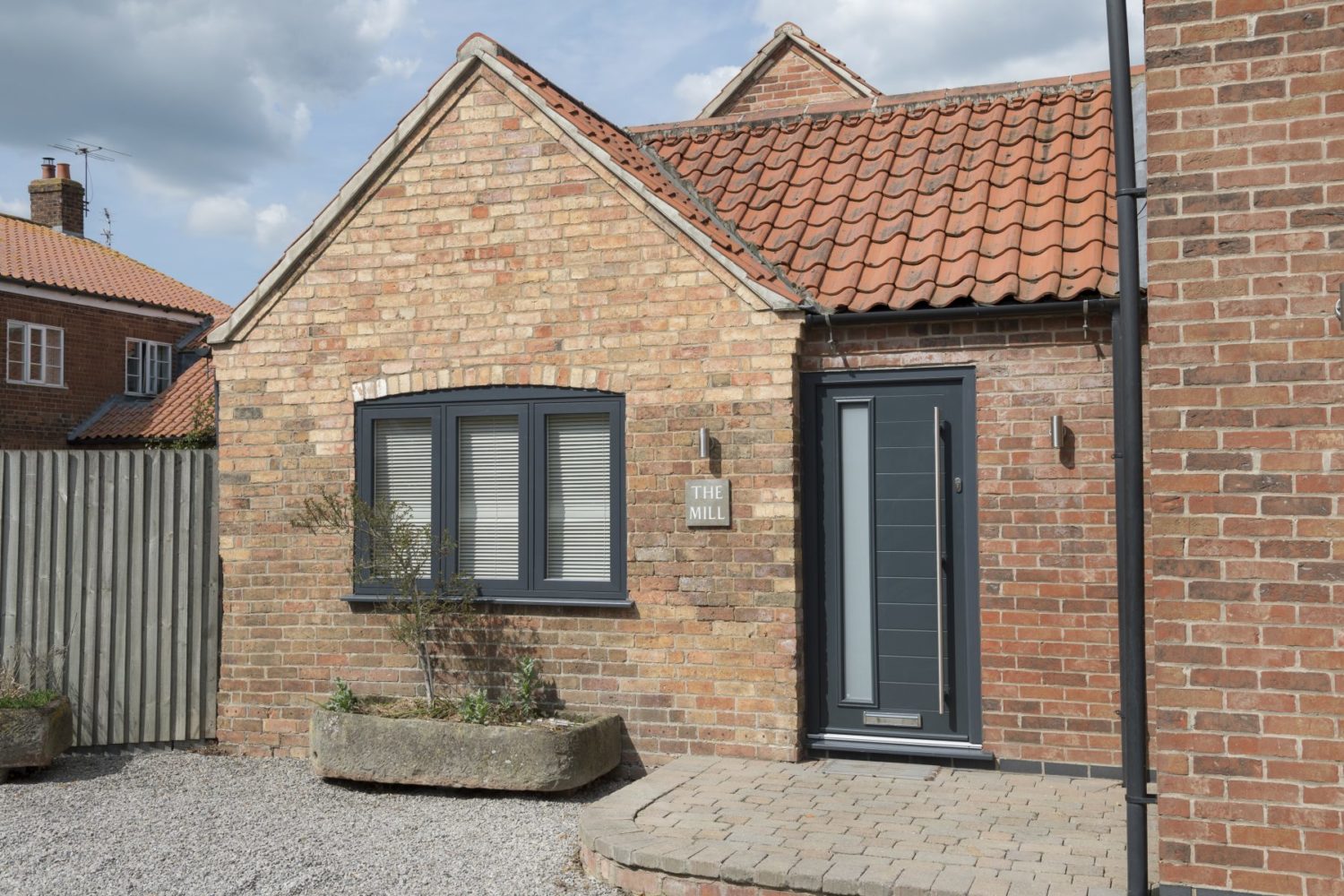 uPVC Front Doors
The uPVC Front Door material is an attractive addition to any Lincolnshire home. This door is one of the most customisable on the market, available in a range of different styles. Due to having a customisable design, this door material can easily celebrate the style of your home. Whether you want a more traditional woodgrain finish for a traditional property, or perhaps a bold colour that makes your home stand out from the rest of the street, you'll be able to find a door that accommodates your requests.
Low Maintenance
Unlike a traditional timber door, the uPVC profile is a far better door material. Even after prolonged exposure to the elements, this door material will retain its quality. The colour, unlike in timber, is imbued into the frame and won't ever require repainting. No matter what the Lincolnshire weather throws at it, the uPVC profile more than holds its own.
As it is made with such a quality door material, uPVC will not take up large amounts of your time to maintain. The profile will never warp, bow, crack, twist or rot. All you'll need to do is give it an occasional wipe with a damp cloth to maintain the good-as-new look.
Secure Designs
The multi-chambered profile of the uPVC door material and the customisable frame makes it easy to secure your Lincolnshire home. Multi-point locking can be imbued across the whole of the door, which will help to keep uninvited guests out of your home. This uPVC door will be able to resist impact and when fitted with the latest secure locks, will give you the peace of mind that your Lincolnshire home is safe.
Operating Your Doors
Our uPVC and composite doors are easy to operate. You should always engage the multi locking points when closing your door. You do this simply by closing the door, grasping the handle and then pulling it upwards. You will feel the shootbolts engage and the door will pull itself tighter, compressing on the seals. This increases the security, makes the door draught proof and prevents it from bowing due to changes in temperature. Never leave a key on the inside of the cylinder if going out, you may not be able to regain entry.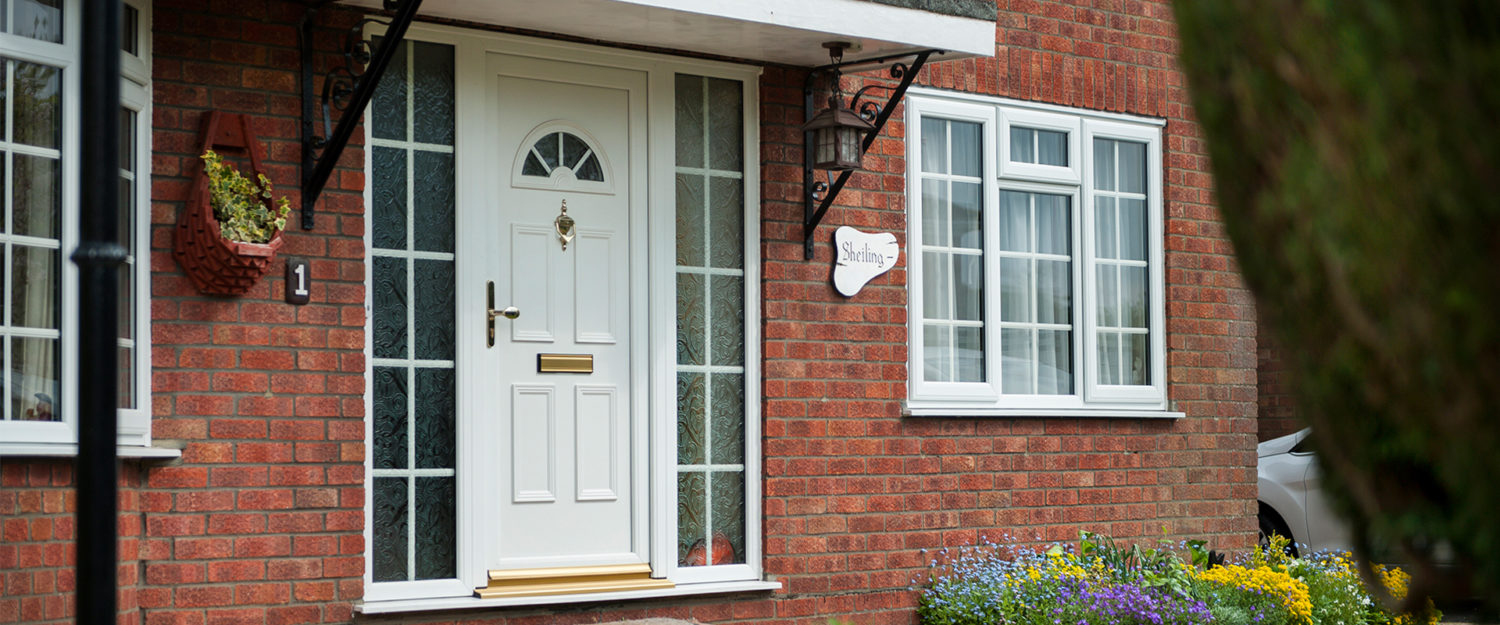 Composite Doors
The Composite Door has a look extremely similar to timber but is made with a much better material. The composite profile is made with a mixture of uPVC, wood and other materials, providing the benefits of each one. A GRP skin is applied to the outside of the door to provide the timber effect. By choosing the composite door material, you'll enjoy the look of timber but the benefits of modern composite door materials.
Composite is much more efficient than standard doors, with the non-polyurethane high-density foam core helping to trap in pockets of warm air. This means that not only can you enjoy a good-looking door, but you'll start to save money on it. With heat trapped within your home for longer, you'll rely less on your central heating for warmth. This will lead to lower energy bills and help to reduce your property's carbon footprint.
Incredible Strength
The composite door is manufactured with a strong and sturdy frame, making it incredibly robust. The innate strength, when combined with the latest locking mechanisms, makes this door material virtually impossible to break into. The GRP skin doesn't just add a timber effect. It can provide a layer that will resist impact.
Customisable Design
Composite as a door material can be customised to make your Lincolnshire home stand out from the rest of the street. This door is available in an extensive range of colours, styles and external finishes. If you want a wood effect to add some character to your property, we can offer that. If you'd rather a more vibrant colour, this can be embedded into this door material. These colours are long-lasting and won't fade or flake. All you'll need to do to maintain the quality look is give the door an occasional wipe with a damp cloth.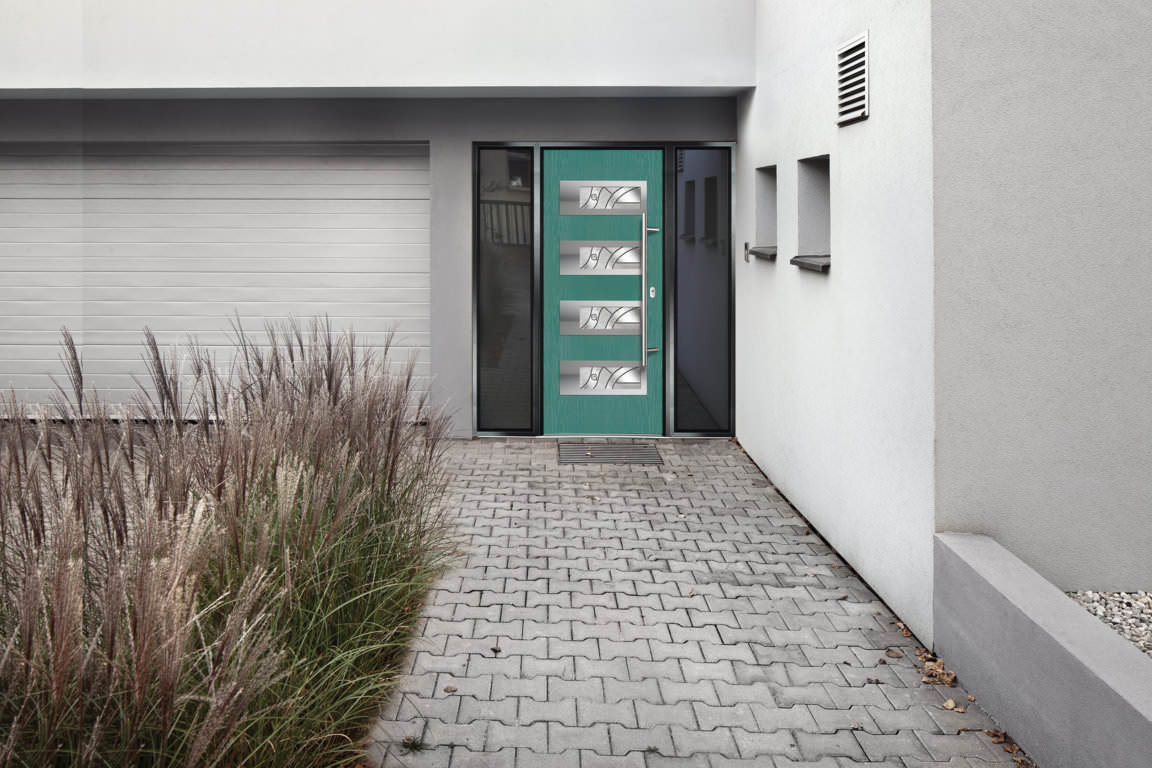 Aluminium Doors
Aluminium as a front door material is a great way to complement existing aluminium windows. Through using aluminium, you can enjoy a great deal of strength and rigidity, as this door material is extremely secure. When combined with the highest security, multi-point locking and hinges, you'll feel safe within your Lincolnshire home.
Customisable Design
As with any double glazing product, a new door should reflect the tastes and style of your Lincolnshire home. Through choosing aluminium as a door material, you'll be opting for a door that can be easily customised to fit your property. This door is available in a range of different styles, colours and finishes. Each one is powder coated, ensuring long-lasting quality, even after prolonged exposure to the elements.
It's not just the colour of this door material that can be customised. The aluminium door material can be fitted in a variety of different handles, panes and decorative glazing. This means you can let in as much or as little light as you want into your Lincolnshire home.
Lowering Your Energy Bills
Aluminium door materials previously had a reputation for not offering a good thermal performance. Modern aluminium, however, ahs changed this viewpoint. Many aluminium products are not thermally broken and use the latest thermal technology. This allows them to help your Lincolnshire home retain heat, keeping your home at a comfortable temperature and reducing your energy bills.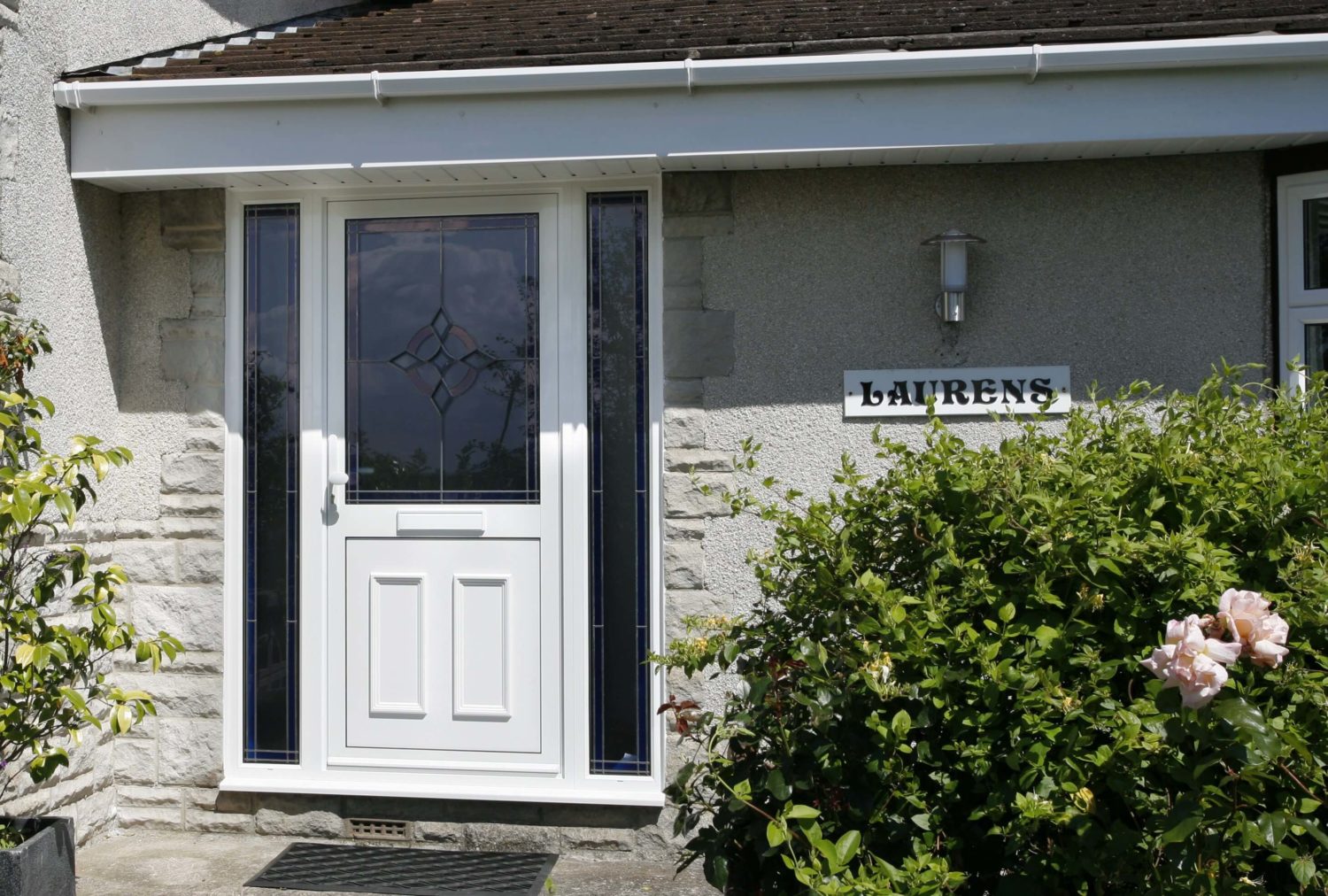 Composite, uPVC and Aluminium Door Prices Lincolnshire
If you'd like to discuss a new Composite, uPVC and Aluminium Door for your home, we are more than happy to offer our advice and expertise. For a free, no-obligation quote for a door in Lincolnshire and Nottinghamshire, you can call us on 01522 512 020 or visit our Lincoln showroom, which is open 7 days a week. For a free online quote from the comfort of your home, click here. Starglaze Home Improvements offers a wide range of uPVC and aluminium windows, doors and conservatories.