How to Buy Double Glazing
25th April 2015
How To Buy Double Glazing
Double glazing companies often have a naughty reputation for pushy sales tactics and whilst this isn't always the case with every company, Starglaze has put together a guide to double glazing so you can get the best double glazing in Lincoln.
When it comes to replacing your double glazing in your property, there are many factors which need to be considered. Unfortunately, it's not always a simple process. Choosing the right company can be tough and there can be plenty of pitfalls along the way.
Reputable Double Glazing Companies
When looking to replace your windows or doors in Lincoln, finding a reputable double glazing company in Lincolnshire is your first port of call. A trusted double glazing company will have fully accredited products, an experienced team and great customer reviews.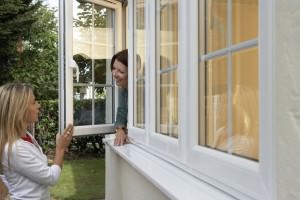 Visit The Double Glazing Company
Don't be afraid to give the company a visit, speaking to a member of their staff and seeing their products first hand will give you a better understanding of the company and their products.
Contact them and arrange a time to best pop in and have a chat. They will be able to give you their recommendations and an idea on price, giving you the information you need in order to make a better informed decision on your new double glazing.
What To Look For In Double Glazing
Knowing what to look for when choosing your double glazing is essential if you want to ensure you get the very best performance.  The most important thing to look for in double glazing is a high energy rating.
Energy Rated Double Glazing
A double glazing company will use a window energy rating scheme to show how energy efficient their products are. These energy ratings are similar those ones you may have seen on your white good appliances such as your fridge. These ratings range from A – C, with A-rated windows being the most efficient.
A double glazed window or door with a high energy rating will be far more efficient compared to glazing with a low energy rating. The more efficient your double glazing is, the more energy you will save in the long run. Not to mention the added benefits of a warmer and more comfortable home!
The good news is, Building Regulations actually requires that all new windows be at least C-rated. If you come across double glazing which has a lower rating than this…then you know it does not meet the required standards set by UK Building Regulations.
How Do You Check A Window's Energy Efficiency?
You can check the energy efficiency by simply looking to see if it has an Energy Saving Trust Recommended logo or British Fenestration Rating Council energy label (BFRC.) There is no current obligation for a manufacturer to label their products so you should always check a window's energy efficiency before you buy and look for a label. Remember, the higher the energy rating the more insulated your home will be.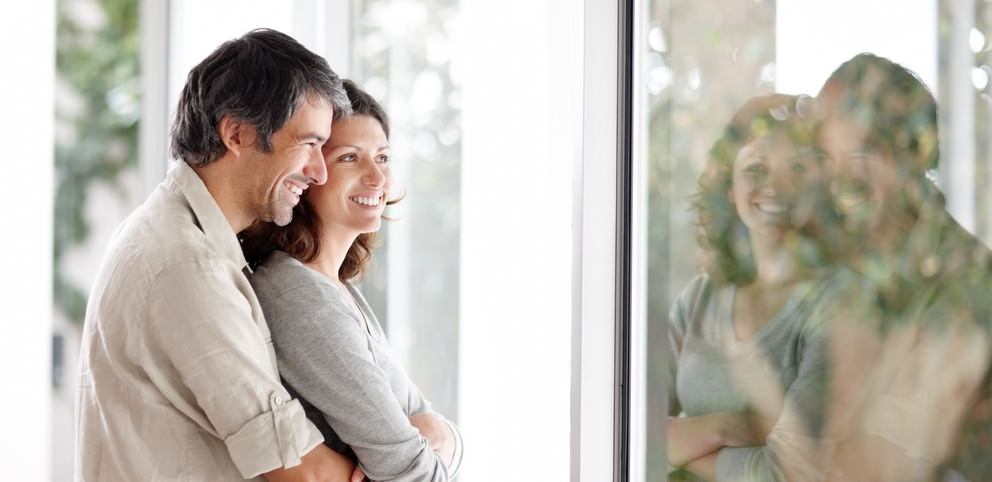 Energy Efficient Double Glazing in Lincoln
Our uPVC casement windows are A-rated as standard so you can be assured of superior efficiency. Find out more about energy efficient windows and how they can help you save valuable energy at the BFRC's website. (An industry regulator.)
Better For The Environment
Energy efficient double glazing doesn't just mean a warmer home, it means an eco-friendly home too.
Energy efficient windows and doors will help you contribute towards a greener environment by helping you to reduce your carbon emissions. A well insulated home is much better for the environment.
Double Glazing Tips
Here are some more steps you can take to protect yourself and make sure you get a good deal when buying windows.
Here are Starglaze's top tips for buying double glazing:
Get quotes from more than one company (ideally you want three), and don't sign a contract on the spot.
Be wary of salesmen who start out with a high price and slowly drop it throughout your appointment – whilst there may be some room to negotiate once you have your quotation, dropping the price by up to 70% is not particularly genuine.
Make sure that the companies you have visit are quoting on the same thing so you can compare them accurately. Always ask for a written quotation.
Do you research – there is plenty of information online, having a good idea of your requirements first means you can ask plenty of questions and make sure your quote is tailored.
Find out if they are a fabricator or an installer – whilst there is nothing wrong with using an installer, if they actually make the windows you are buying, chances are if anything goes wrong it can be fixed speedily, rather than the installer having to go back to the people they bought the windows from.
Check to see what competent person schemes they are members of. Ideally you want a company that is either Fensa, BM Trada or Certass registered to ensure that their installations meet building standards.
Make sure you ask what the guarantee is (ideally you want ten years), and check what is actually included.
Choosing a local business is often a good idea as it means they are readily contactable in case of a query or problem, and you can visit them and create a face to face rapport. Local businesses are also more keen to uphold their reputations locally and are more likely to resolve any problems in a timely manner.
Make sure that the company you are dealing with has a landline and not just a mobile number – having a landline ensures that they have a valid base of operations and staff on hand to help you from day one.
Find out how long they have been trading – make sure they are reputable as your ten year guarantee is worthless if the company ceases to exist in one year.
Ask for testimonials from other customers, or ask to see examples of local installations nearby.
Contact Us
Why not take the first step to ensuring the perfect double glazing and talk to one of our experts in Lincoln today?
Contact us to speak to a professional member of our team. You can either get in touch using our online enquiry form or you can create an online double glazing quote for free and have a member of staff contact you directly.