Maximise Your Living Space With Our Conservatory Roof Replacements
20th May 2023
The roof of your conservatory can either enhance or hinder its overall performance. Homeowners want to be able to relax in their conservatories all year round and enjoy their versatile space no matter what the weather may be. Unfortunately, more traditional conservatory roofs can have performance issues and can make your space too hot in the summer and freezing cold in the winter. With a Starglaze conservatory roof replacement, you can maximise your living space and enjoy your extension 365 days a year.
What is the Best Conservatory Roof Replacement?
Conservatories are a popular home improvement project as they add a large, versatile space to your property without the need for a full extension build. Here at Starglaze, we offer three industry leading Ultraframe roof profiles to our customers seeking a high performing conservatory roof.
We are a FENSA accredited service and have been working in the home improvements industry since 1974. When you invest in one of our conservatory roof replacements, you can be confident that you are receiving the best. Each design can be tailor-made to meet the specifications of your project. Whatever your dream conservatory looks like, all of these roof designs have several modern benefits you won't want to miss out on.
The three Ultraframe profiles we offer are:
Livinroof
Performance Roof
Ultraroof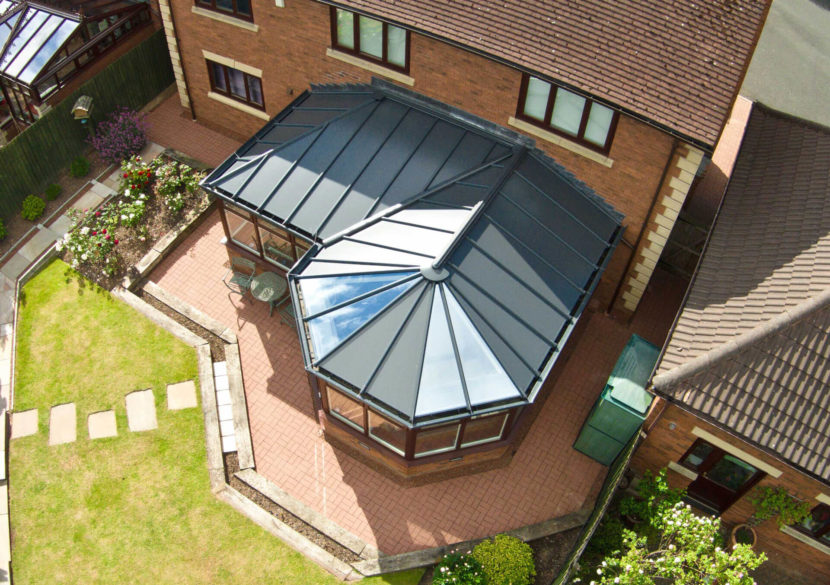 Benefits of Starglaze Conservatory Roof Replacements
The Livinroof, Performance Roof and Ultraroof designs all have many benefits that are appealing to modern homeowners. Conservatories can be used for a variety of purposes, but the space is all but useless if the roof doesn't provide effective thermal efficiency.
Starglaze customers can maximise their living space with a conservatory roof replacement. The industry leading Ultraframe profiles we supply have a watertight design, can achieve low u-values and are built with a strong structure. With one of these roofs in place, your conservatory will maintain a comfortable temperature all year round and be safely protected from intruders.
The Ultraroof brings all the benefits of modern double glazing to your conservatory while also incorporating robust yet sleek tiles into the design. This is the most lightweight conservatory roof we offer, making installation quick and hassle-free.
The glass Performance Roof is perfect for homeowners wanting to achieve the traditional conservatory appearance without missing out on contemporary performance. This replacement roof can be fitted on any home extension and is available in several different colours. With excellent thermal efficiency, your space will not feel like a greenhouse on a hot day or a freezer when the temperature drops.
The Livinroof brings the best of both worlds to your conservatory, blending a solid and glass aesthetic beautifully. With the Livinroof, you can relax in your living space regardless of the weather outside. You can configure this roof to include the exact amount of double glazed panels, inviting the perfect amount of natural light into your conservatory.
The Ultraroof, Performance Roof and Livinroof all will improve the temperature of your conservatory and make it a comfortable place to relax during every season. With an advanced weatherproof design, you can feel confident that your replacement conservatory roof will stand the test of time and the natural elements.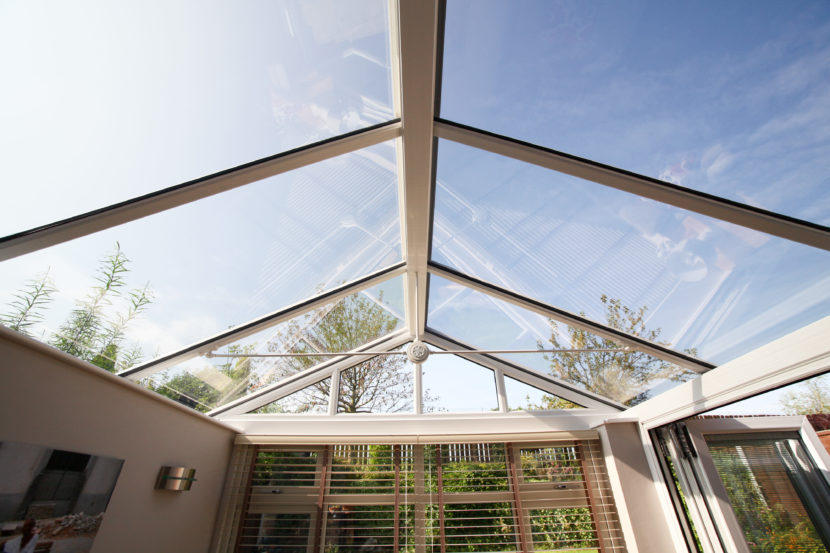 Tailor Made Conservatory Roofs
Every home is different, and every conservatory space is unique. We want to make it possible for our customers to create their dream extensions, and choosing the right roof is a big part of the process. The Ultraframe profiles are tailor made and come in various sizes and configurations.
The Ultraroof is available in three different tile colours – Carbon Grey, Harvest Brown, and Terra Brick. You can also choose a curved cornice design to hide guttering if you are looking for a sleeker finish. When you choose the Livinroof, you can decide on the location of the double glazed panels to achieve maximum natural light in all the right places.
There are several more opportunities to customise when you select the glass Performance Roof profile. With this design, you can choose from a range of RAL frame colours, cornice and ridges and glass colours too. Every one of our roofs is tailor made for each customer and is guaranteed to improve your living space.
Maximise Your Living Space With a Starglaze Conservatory Roof
Conservatory roofs are an essential part of your conservatory's overall performance. The perfect roof can flood your space with natural light and keep it at a comfortable temperature every day of the year. No matter what you use the space for, you can enjoy your conservatory so much more with a Starglaze roof replacement.
With a Starglaze conservatory roof replacement, you can transform your existing conservatory or ensure optimum performance right from the start for your latest home improvement project.
To find out more about the Ultraframe conservatory roofs we supply, don't hesitate to contact our team. You can call us on 01522 512020 or use our online contact form to get in touch.