Aluminium Patio Doors
Starglaze supply and install superb aluminium patio doors for properties in Lincoln, Nottingham, Newark and surrounding areas. Patio doors are a fantastic option if you're looking to create a seamless connection between your home and garden. Our aluminium patio doors are crafted to be highly desirable, extremely energy efficient and highly secure.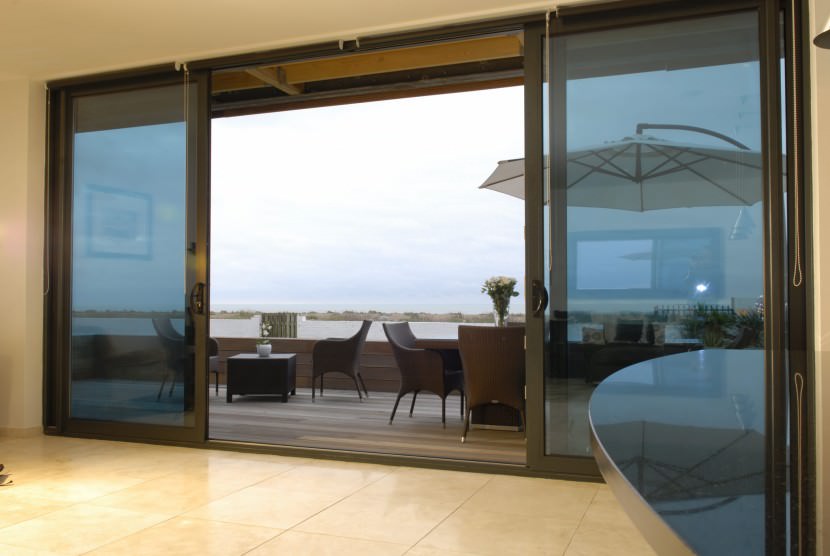 Our aluminium patio doors are a perfect choice for both commercial and residential projects, as they can be adapted to suit a variety of building styles and sizes. Sliding patio doors operate in a swift motion that is easy to open and close. Even the largest panes of glass can be held safely and securely in our slimline aluminium frames and offer effortless movements.
There is a wide variety of aluminium patio doors options you can choose from in order to make your patio doors work perfectly for you. Available with a double or triple track, so that you can opt to have multiple sashes sliding in the same direction. This is great if you want to create an even larger opening of up to two thirds.
Visoglide Aluminium Patio Doors
Sternfenster manufactures Smart Visoglide patio doors, which allow you to make the most of the glass areas without compromising on space. Sliding either left or right, rather than protruding into the room in order to provide the maximum amount of space.
Visoglide provides slim frames that create a fantastic space for clear views outwards. Extremely versatile, our thermally efficient aluminium sliding patio doors are designed to retain the warmth generated by your central heating inside your property. A great way of saving you money on your heating costs.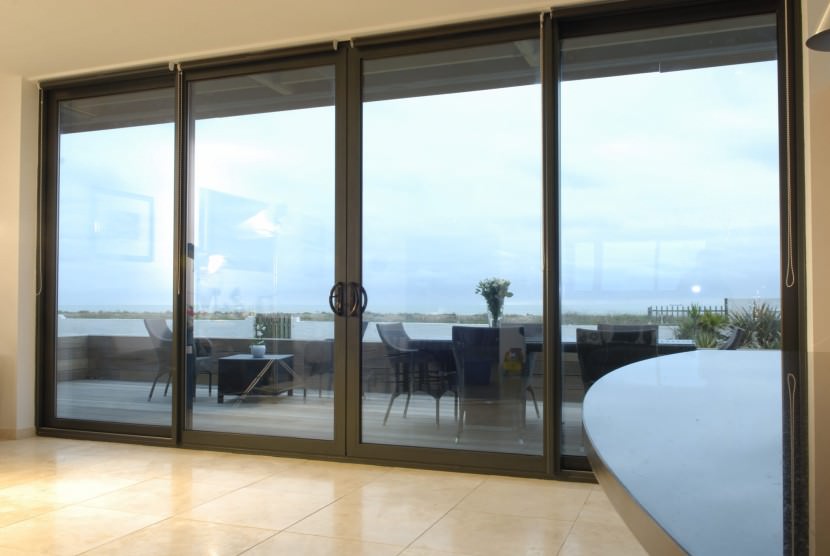 Patio Door Security
Here at Starglaze, we know how important the safety levels of your property are. Smart offers a 5-star security rating when you choose our aluminium patio doors, so you know you're receiving the highest security standards. Our aluminium doors are internally beaded and with high-security multi-point hook bolt locking systems on the master slider as standard, you know you're in safe hands. We use internally glazed sliding sashes in our patio doors, so burglars won't be able to remove the glass from the outside of the house. This means that you as the Lincolnshire homeowner can sleep peacefully with the knowledge that your property will be secure.
Customisable to Your Tastes
Our Lincolnshire and Nottinghamshire customers don't have to worry about one of our aluminium patio doors not fitting in with the decor and style of their homes. Our doors come in a range of different colours, as well as a range of different handles, so you can make the right choice to suit your tastes.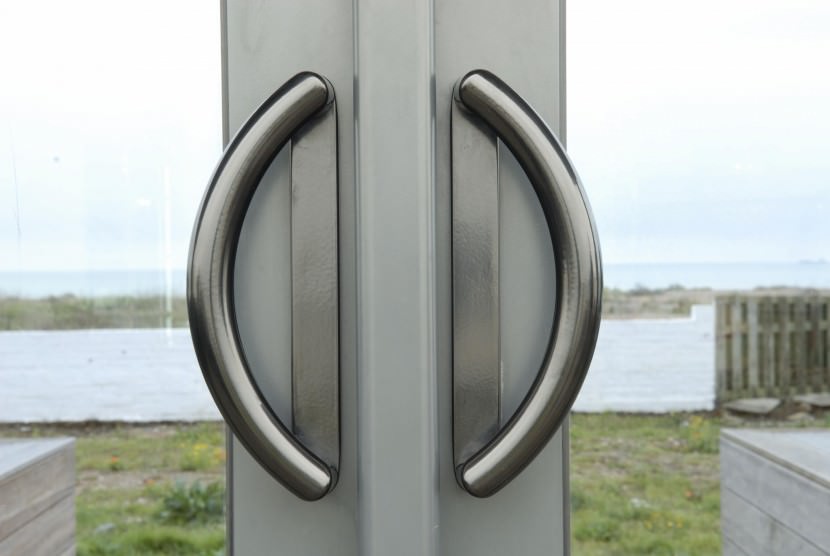 Thermally Efficient
Our aluminium patio doors will bring an excellent level of thermal efficiency to your Lincolnshire home. We use a polyamide thermal barrier within our patio doors to reduce heat loss and improve the thermal performance of your home. The strong thermally broken aluminium sections used within the doors enable the creation of dramatic sliding sashes with large glass without reducing thermal or weather resistance. This means that your home will remain at a comfortable temperature during even the coldest winter months and cool in the summer months. The large glazing area within our patio doors means a large amount of Lincolnshire sunshine will provide some natural heat at your home, so your reliance on your central heating could lessen. This will mean your energy bills will lessen, so you can spend money on the things you want, and your carbon footprint will reduce.
The thermal efficiency or these doors can be improved with the addition of integral blinds. This will help give a U-value of 1.8 W/m2K.
Cold draughts and condensation will be a thing of the past in your Lincolnshire home once our aluminium patio doors are installed. We fit them with high-quality EDPM rubber gaskets and weather brushes to aid with weatherproofing. The only time your home will be affected by rain is if you leave your patio doors open.
Aluminium Patio Door Prices
Our aluminium patio doors are priced very competitively, and it's easy to get a personalised online quote.
If you are looking to get an aluminium patio door installed in your Lincolnshire or Nottinghamshire home, then get in contact today. You can call us on 01522 512 020 or fill out our online contact form.
For those that already know what colour aluminium patio door they want, then fill out our online quote form. This will provide you with a bespoke estimate of how much our services will cost you.
Our showroom is based at Chieftain Way, Tritton Road, Lincoln. If you want to book an appointment to visit, you can fill out this online form. If you can't make it to our showroom but still want to speak to one of our team face-to-face, you can book an appointment for us to visit you through here.