Composite Doors- What Are They, How Are They Made, What Are the Benefits?
26th March 2020
Deciding what front door you should get can be a difficult task. With various materials such as composite doors, uPVC Doors, Aluminium Doors and Timber Doors, it can be hard to identify the key benefits. That's why the team at Starglaze had created this article about Composite Doors, What are they, How They are Made Up and finally, What are the benefits.
Composite doors are created with the likeness of timber and leave a lasting impression. Unlike timber, composite as a material won't provide the homeowner with lots of high maintenance hassle. These doors are manufactured with superior materials, leading to increased security, thermal efficiency, weatherproofing and more.
---
---
What Are Composite Doors & How Are They Made Up?
Composite doors are created with composite material. The composite material is created through several high-quality materials such as uPVC, plastic and wood. They are then coated with a GRP (Glass Reinforced Plastic) skin to offer the wooden look.
Through having a GRP skin, this increases the weatherproofing capabilities of the composite door. This skin can reduce the damage doors face on a day-to-day basis, prevent rot, discolouring and cracking. In doing so, the Lincoln homeowner will be able to enjoy their composite door for many years to come.
---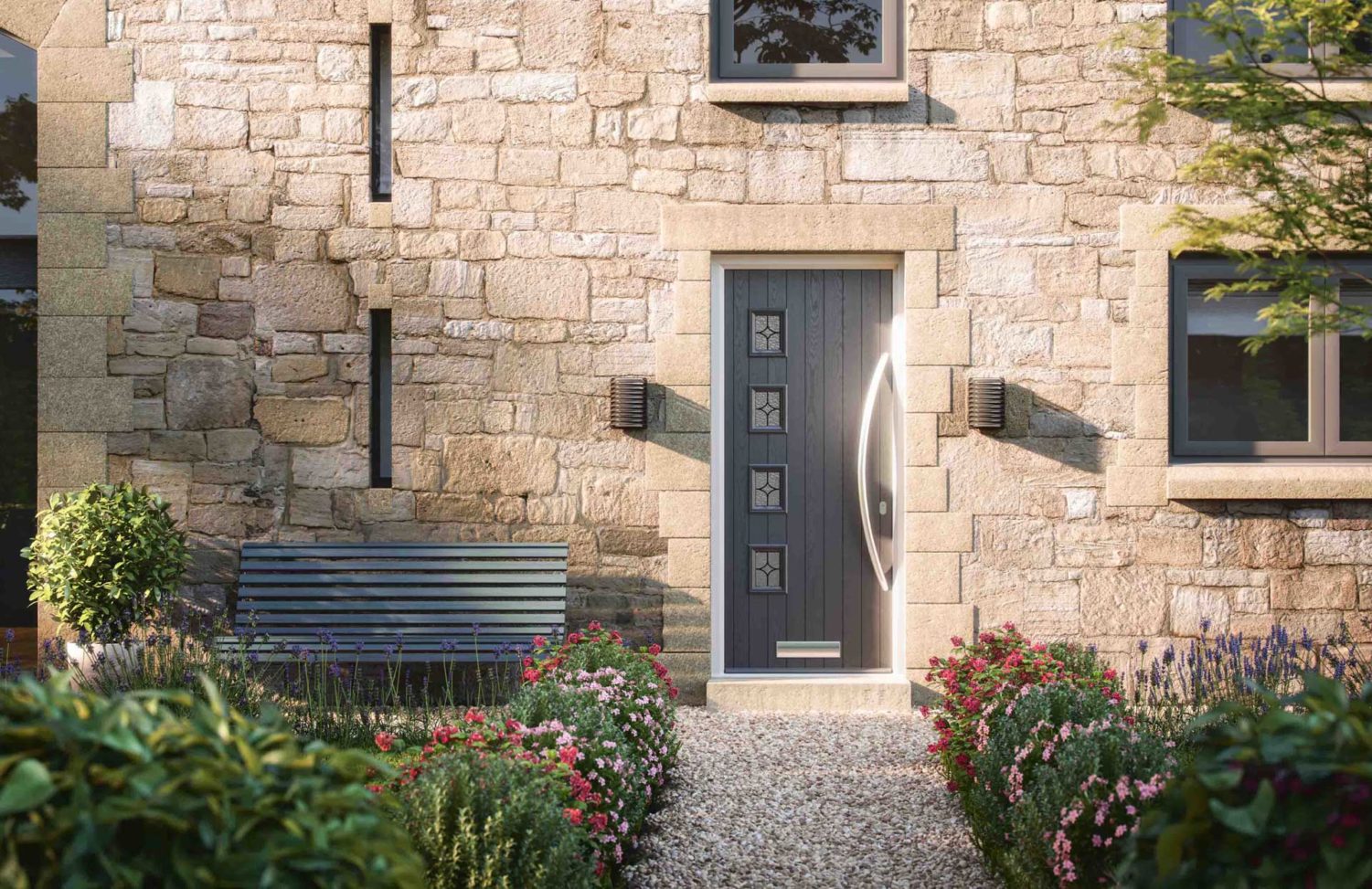 ---
What are the Benefits?
Unlike other door materials, the composite door offers better rigidity and durability. As this design uses a range of high quality materials, the Lincoln homeowner will enjoy the benefits of each. The benefits composite doors can bring to your property include higher weather resistance, increased strength and they will help to reduce your energy bills.
21st-Century Security
With any front door, the most important factor to consider is will this door protect my home? Composite doors, unlike uPVC, offer a greater deal of rigidity and security. The build of these doors is more secure, with the 44mm thickness and fully insulated door slabs helping to make the door impact resistant.
For most composite doors, the security of the door is then increased further through the addition of high-quality locks. Many composite door profiles are fitted with multi-point locking as standard. This will eliminate any potential weak spots across the frame. The only people entering your Lincoln home through your composite door will be those you've personally invited.
Lowering Your Energy Bills
Timber had a reputation for increasing the thermal capabilities of your Lincoln home. Through using a modern composite design, composite doors take this level of heat retention further. The foam core and insulated slabs of the composite design will trap in pockets of warm air.
As your home retains heat for longer, you'll enjoy a comfortable temperature within your Lincoln home year-round. This will lead to your relying less on your central heating to warm your property. Through this, your energy bills will lessen, and the carbon footprint of your property shrink.
---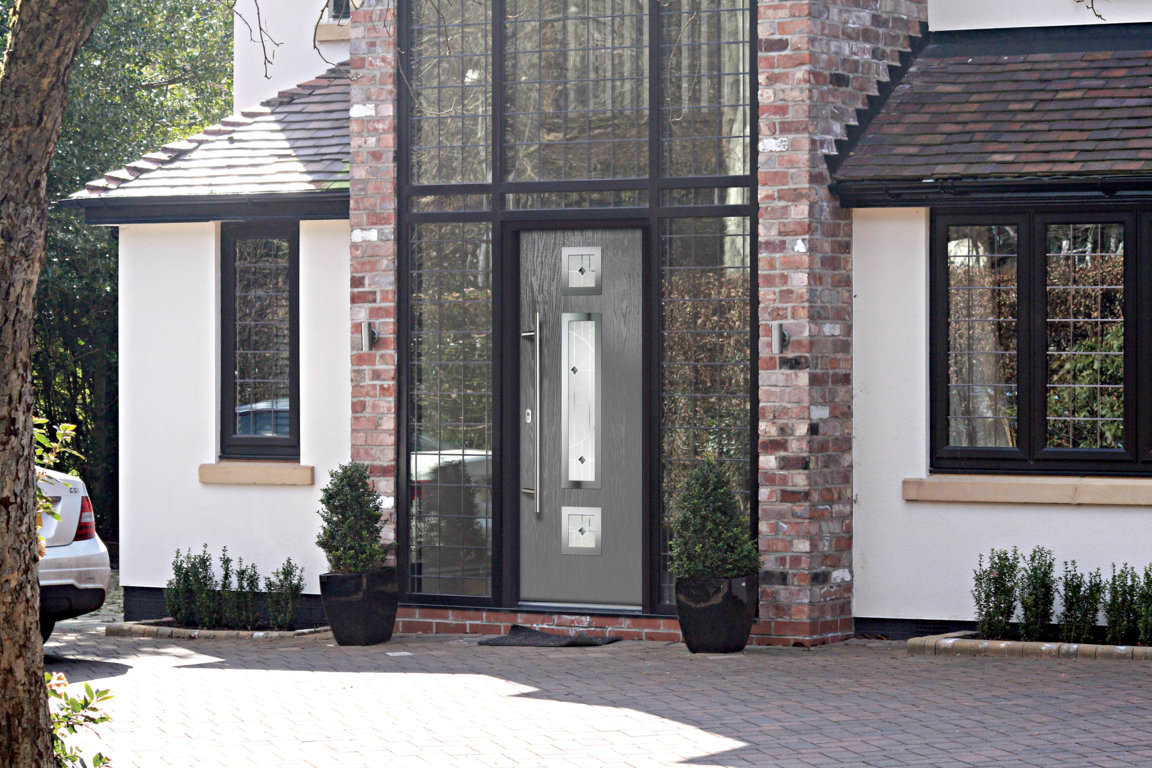 ---
Customisable Design
Unlike timber, with composite doors, the customisation options are endless. With older wooden designs, you're limited on how the door will look. With many modern composite profiles, you can choose from a range of colours and woodgrain foils. You can still enjoy a woodgrain foil but more vibrant colours are available.
The colour is not the only customisable feature of composite doors. Lincoln homeowners can choose from a variety of handles, letterboxes and knockers. These doors can even have glazing incorporated into the designs, allowing the homeowner to brighten up their property.
Low Maintenance Build
The modern composite door will retain its quality for many years to come. Unlike its timber counterpart, composite doors will never need repainting. The colour is imbued within the material, so even after constant exposure to the changeable Lincolnshire weather, the good-as-new look will never diminish.
As quality materials are used, composite doors will not warp, bow, rot, crack, twist or flake. The Lincolnshire homeowner will not have to worry about cold draughts or damp ever compromising the comfort of their property. The only maintenance these designs require is an occasional wipe down with a damp cloth to maintain the good-as-new look.
Operating Your Doors
Our composite doors are easy to operate. You should always engage the multi locking points when closing your door. You do this simply by closing the door, grasping the handle and then pulling it upwards. You will feel the shootbolts engage and the door will pull itself tighter, compressing on the seals. This increases the security, makes the door draught proof and prevents it from bowing due to changes in temperature. Never leave a key on the inside of the cylinder if going out, you may not be able to regain entry.
---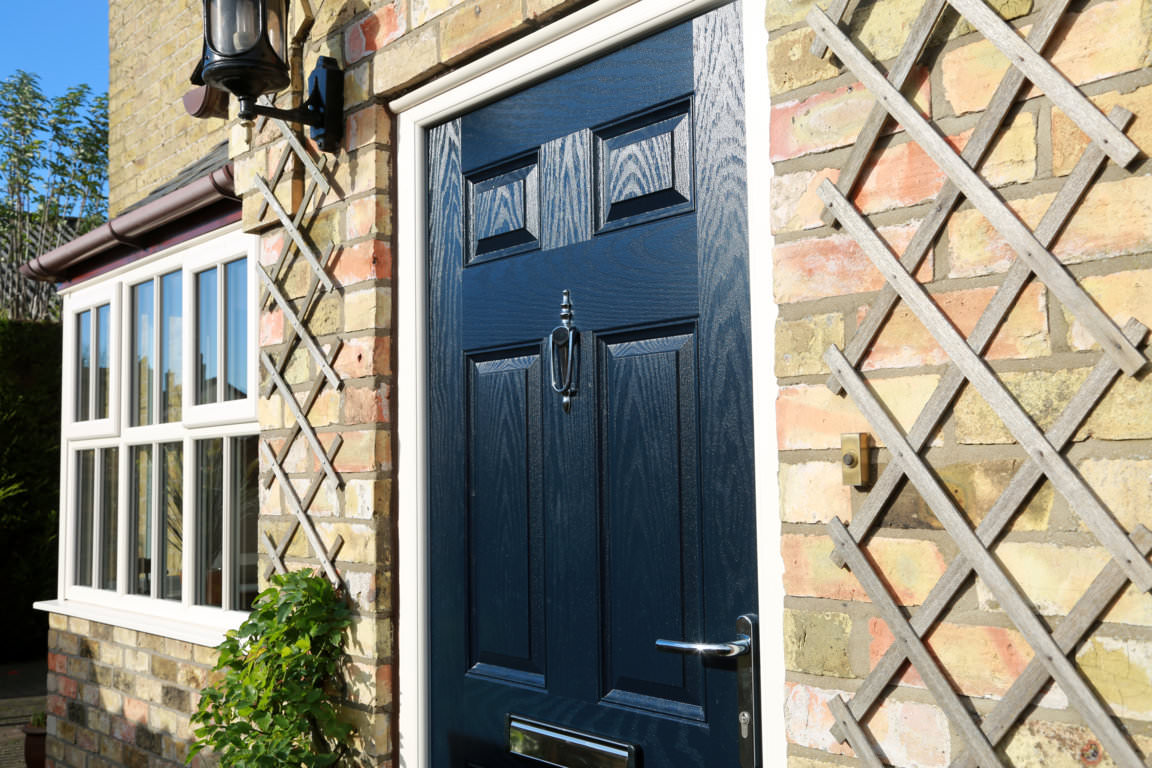 ---
Fit for All Properties
When compared to uPVC, the composite door is the perfect wooden door alternative. For older properties, composite doors can maintain the character and traditional look of the property. However, it won't come with all the high maintenance strings attached.
For newer homes, vibrant colours for composite doors can help your Lincolnshire home stand out. Offering more security, more durability than the uPVC and wooden design, the composite is the must-have style. With these doors, you'll enjoy the highest quality for many years to come.
Composite Door Prices Lincoln
If you'd like to discuss a new Composite Door for your home, the Starglaze team is more than happy to offer our expert advice. You can call us on 01522 512 020 or fill out our online contact form.
For those who want a free, no-obligation door quote from the comfort of their Nottinghamshire or Lincolnshire property, fill out an online quote. You can get a bespoke estimate for our composite doors with no obligation to book.