Starglaze Support Local Charities
20th December 2019
'Tis the season to be giving, a phrase that the Starglaze team has taken to heart! This year, everyone at Starglaze, from the installation team to our customer services department, the whole company made sure that those less fortunate could enjoy Christmas. As a team, they collected donations of both every-day items as well as raising money through raffles to make donations to local Lincolnshire charities.
Jenny Garrett, retail operations manager at Starglaze, said: "We wanted to support local charities, especially when it comes to Christmas time as this can be such a difficult time for people who are in less fortunate positions. Each year we receive gifts from our suppliers and this year we decided to raffle these gifts off so we could raise money to support others. The response we have received from our staff was amazing, and when people found out which charities we were supporting, they gave more."
Amongst the charities picked was the Trussel Trust, who at this time of year face enormous demand from those in need. Jenny said: "They do such a great job helping families in crisis, which is especially important at this time of year."
Samantha Stapley, director of operations at the Trussel Trust, said: "For too many people, this Christmas will not be a time of celebration. Every year, our network of food banks sees a spike in need during December, and what we're hearing from the frontline suggests this year food banks will see just as many, if not more, people referred for help.
"Food banks will be working hard to provide not only essential food but also little extras that offer hope at a time when people need it most. This can only be done with the support of people and businesses in local communities, so we're very grateful for support for food banks like this. It will make a huge difference, thank you."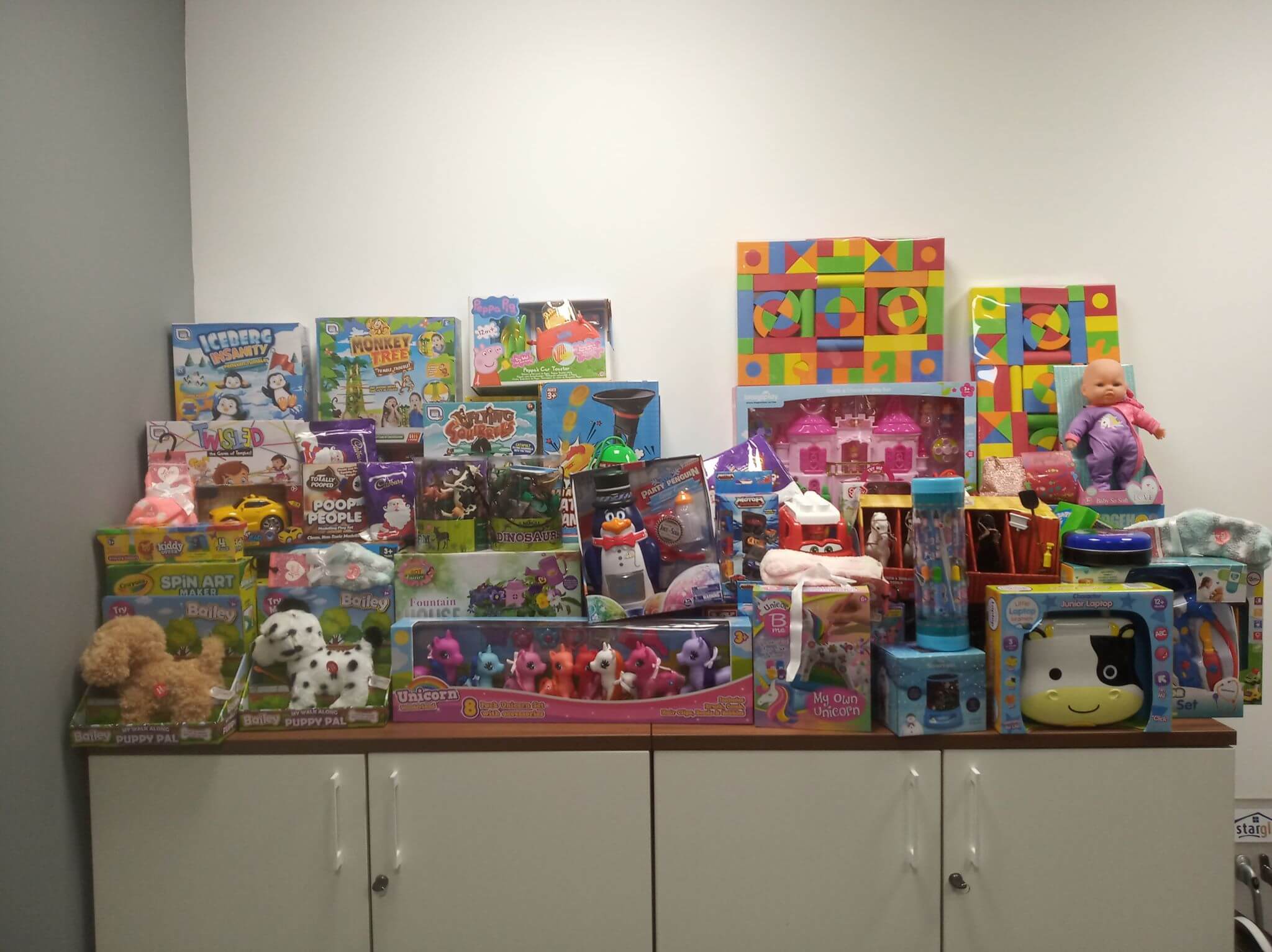 Starglaze also set up an appeal for children's toys, with various donations received. Money was also raised for more toys, with enough to split between three charities. They were: Children's Links Toy Library and Soft Play, Lincoln Women's Aid, and the Lincoln Rainforest Ward at Lincoln City Hospital. Starglaze also donated sweets for the children's party at Kids, a charity who supports disabled children.
Jenny said: "We have received such lovely feedback from the charities so far. Lincoln supports our business so it is nice to give something back."
If you'd like Starglaze to support your charity or club, then don't hesitate to get in touch. You can call us on 01522 512 020 or fill out our online contact form.
If you are interested in double glazing and know what product you'd like to improve your Lincoln home, then why not start a free online quote. You'll receive a bespoke estimate, with no obligation to book!
Or if you'd like to see our products face-to-face, why not visit our showroom. We are based at Chieftain Way, Tritton Road, Lincoln, LN6 7RY. You can book an appointment by clicking here.