Transform Your Home – A Guide to Modern Front Door Designs
20th May 2023
The front door is the entrance to your home, and it can either make or break the first impression your guests form of your property. Front doors don't need just to look the part. They also need to provide exceptional security and thermal efficiency. At Starglaze, we offer several modern front door designs that will enhance your home in more ways than one. For homeowners looking for a new front door, we have put together this useful guide to modern front door designs.
Customisable Composite Doors
Composite doors have a sleek appearance and feature many modern benefits. At Starglaze, we have seven different contemporary composite door designs to choose from. These doors are bold and stylish and will bring a modern vibe to homes of all ages.
The Augusta, Chantilly, Oakmont and other contemporary door designs all feature top of the range security measures and a thermally efficient structure. Our composite doors are 15 – 20% more thermally efficient than solid timber doors, keeping your home warm and reducing your energy bills.
Creating the best bespoke door for your home has never been easier, thanks to our customisable composite designs. We offer several colours, styles and glass options. Whatever your personal tastes may be, you can create a front door that will meet all of your style requirements.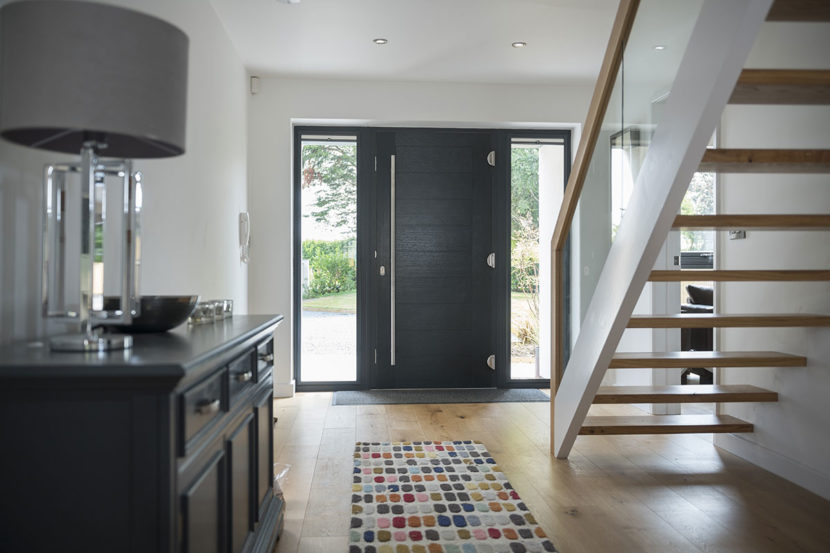 Low Maintenance uPVC Doors
Traditional timber doors are known to be quite high maintenance. Paint can flake from wooden frames, and homeowners will need to paint their doors regularly to keep them looking their best. With modern uPVC, your front door will stay in top condition for years to come and will require barely any maintenance.
We offer several uPVC front door designs, and we are proud to provide styles that are tailor made for each of our customers. To keep your home safe and secure, uPVC doors come with anti-snap technology, steel reinforcement and high security locking systems. Traditional doors can be easily broken by intruders, but our modern front door designs are strong and have been built with home security in mind.
With advanced double glazing and a thermally efficient design, our modern uPVC door profiles will keep your home at a comfortable temperature all year round. Old houses can feel on the colder side due to their traditional doors and windows, but our modern designs eliminate this problem.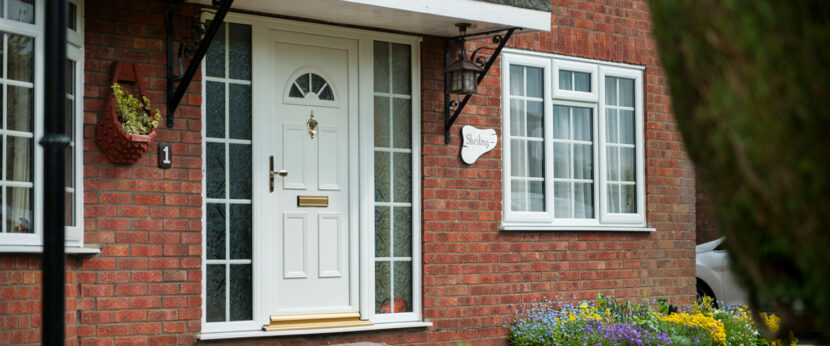 Aluminium Designer Doors
Modern homes often have a sleek and sophisticated aesthetic, and the right door can enhance the contemporary feel of a property. Starglaze aluminium designer doors are available in several styles, including Modern and Ultra Modern. Our customisable doors can completely transform the appearance of the front of your property.
Aluminium designer doors include triple glazing as standard and feature double-rebated EPDM centre gaskets and an integrated weather bar for the ultimate weatherproof build. Unlike older aluminium doors, our Designer range can achieve U-values of 0.9 W/m2K – 1.1 W/m2K. When you choose aluminium designer doors, you can be confident that they will not only improve the appearance of your home but its thermal performance too.
Modern Front Doors at Starglaze
The best thing about modern front doors is that they perfectly blend contemporary style with outstanding performance. There is no need to compromise when you choose Starglaze doors. You can have a stunning design that also keeps your home safe, secure and warm.
Alongside our composite, aluminium and uPVC front doors, we also offer the following styles:
GRIPCORE
StyleLine
Aluminium Bifold
Patio Doors
French Doors … and many more!
Contact our team to discover the best door design for your home, or use our online quote engine to receive a bespoke price right away.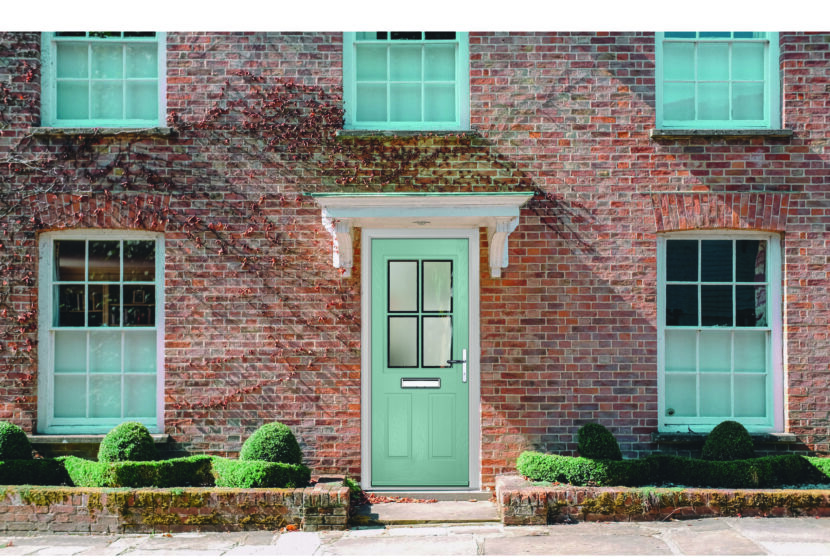 Benefits of Starglaze Front Door Designs
Older properties with traditional doors have the upper hand when it comes to classic style, but often these doors can not provide the best thermal efficiency or security. If you want to protect the timeless aesthetic of your period property, there are stable doors in our range, or the option to customise our other designs into a more classic style is available.
In comparison to outdated doors with single glazing and timber frames, our modern front door designs have several benefits. When you invest in a Starglaze front door, your home will benefit from the following:
Reliable security
Improved thermal efficiency
Contemporary style
Long lasting performative
Effective weatherproof design
Anti-snap technology
A custom design
High performing double glazing
Transform Your Home With a Starglaze Front Door!
At Starglaze, we have an extensive range of modern front doors for our customers to choose from. Whether you want the entrance of your home to make a bold statement or to blend with your existing architecture, we have the perfect door design for you. Colour, style and hardware customisation options mean you can design a door that is just as unique as your home, perfectly suiting your personal tastes.
To learn more about our modern front door designs, take a look at our aluminium, uPVC, aluminium designer and composite door webpages. Alternatively, contact us today and we can talk you through the best door designs for your home. If you still can't decide which door is best for your property, take a look at our door buyers guide.
You can get in touch with the Starglaze team by calling 01522 512020 or filling in our online contact form.