Window and Door Installation in Nottingham
22nd February 2019
Our team of installers got to prove once again why we have been so successful at installing windows and doors in Nottingham and the surrounding areas for more than 40 years.
Premium-Quality Products
Our latest installation saw our team show off their talents as installers and our array of products at Mr Daniel Gribby's home in Nottinghamshire. Mr Gribby was looking at various options for new windows and doors, and wanted the windows to look like traditional timber joinery. We source our flush sash windows from Sternfenster, and our Styleline Flush Sash Windows met those requirements, with the sash sitting flush within the frame. Mr Gribby was happy to have the option of seamless welds as opposed to grooved welds, which makes the windows and doors look much neater and is more aesthetically pleasing. Security was another key factor shaping Mr Gribby's choice, and this particular type of window has built-in beading, multi-point security locking and key locking handles, which were tested to Secured by Design standards.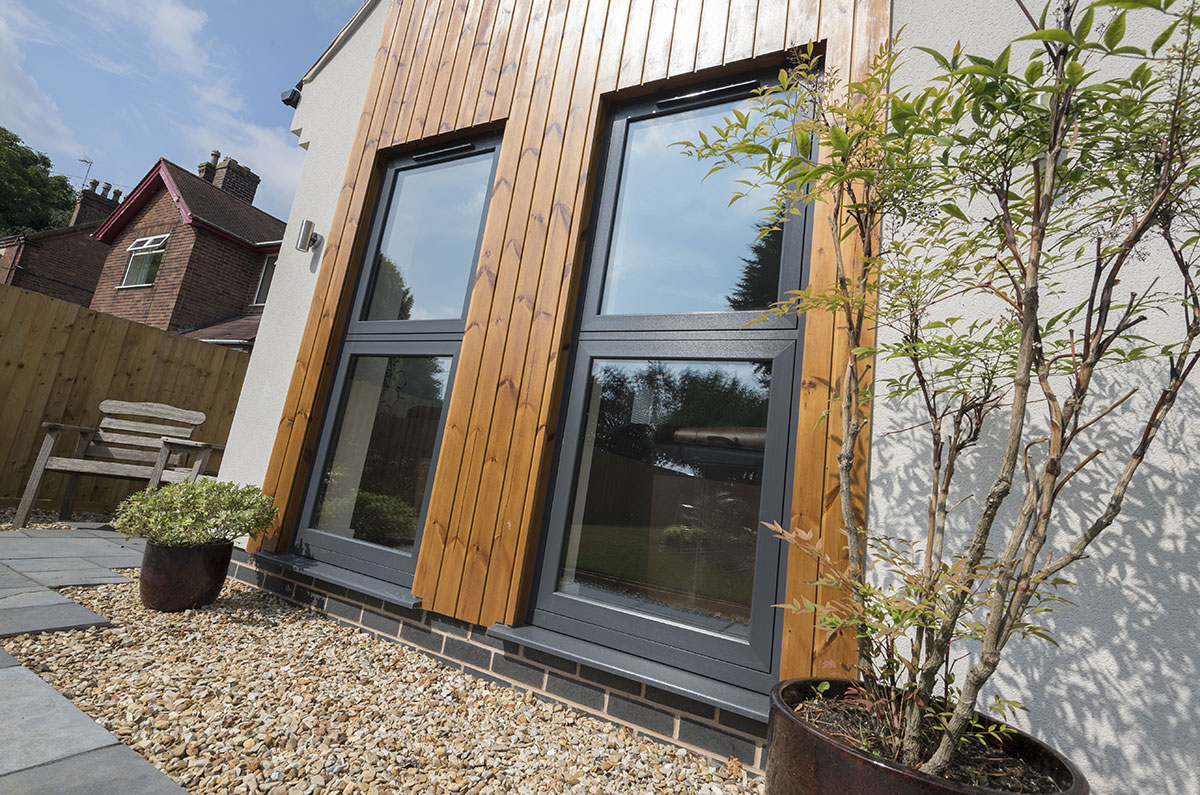 Aluminium Bi-Fold Doors were another thing listed in Mr Gribby's project specification, and  these were chosen for the back of his house, allowing him to fully open his lounge and kitchen to the garden. Grey was chosen as the colour to complement the Flush Sash Windows, and now not only will Mr Gribby enjoy the beauty of his garden, but also feel more secure in his thermally efficient home.
Lastly, we installed a contemporary composite door into Mr Gribby's home, providing an impressive gateway to his home. He chose to add two side screens, allowing for light to flood through into his hallway. The security features, colour and style proved important in his choice of door.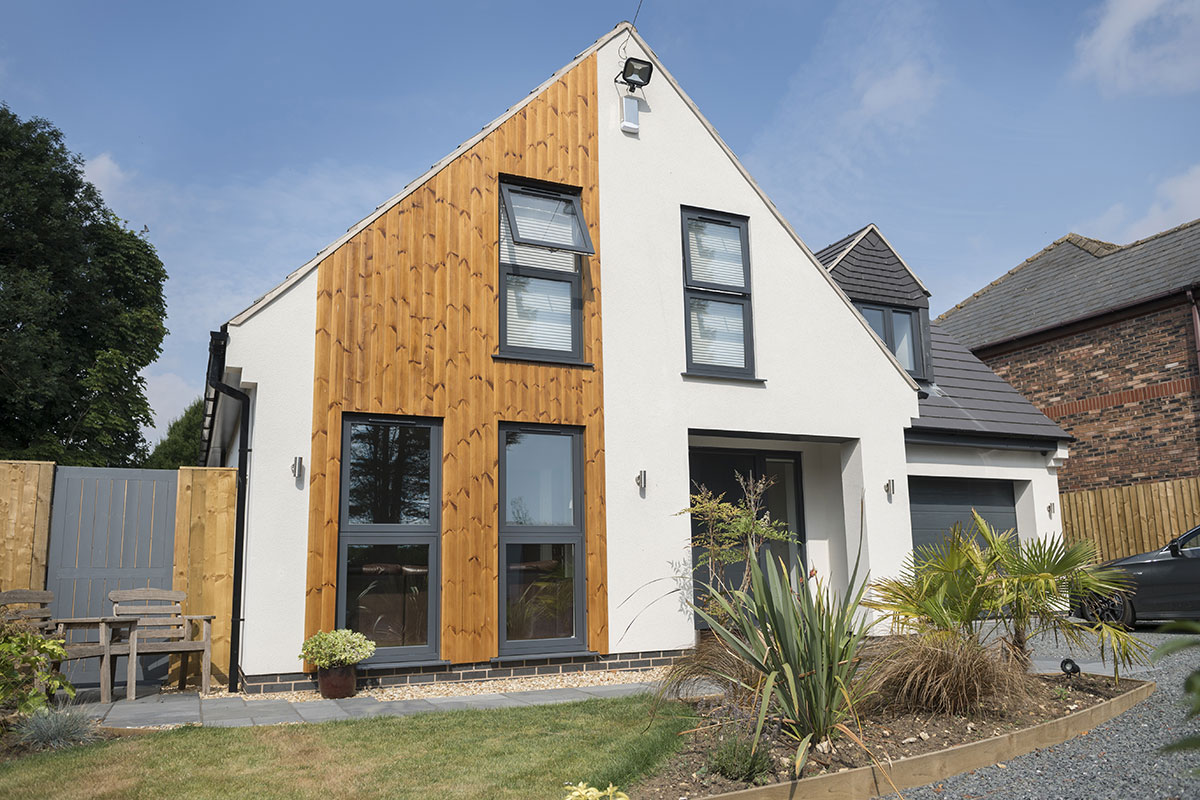 Keeping Our Customers Happy for 40+ Years
Since we started in 1974, Starglaze has grown to be a manufacturer as well as a supplier of windows and doors and have been pleasing our customers  throughout Nottinghamshire, Lincolnshire, Newark and the surrounding areas. We take pride in our work and only provide the best in terms of both product and service. It was pleasing to hear that Mr Gribby was added to a long list of happy customers. Here's what he had to say:
"Great service from initial quotation through to delivery. Fantastic diverse range of products with great features that customers love and want to buy. The technical information available makes the products easy to install.
"The customer service is one of the best we have experienced for the help they provide during quotation and throughout the whole process."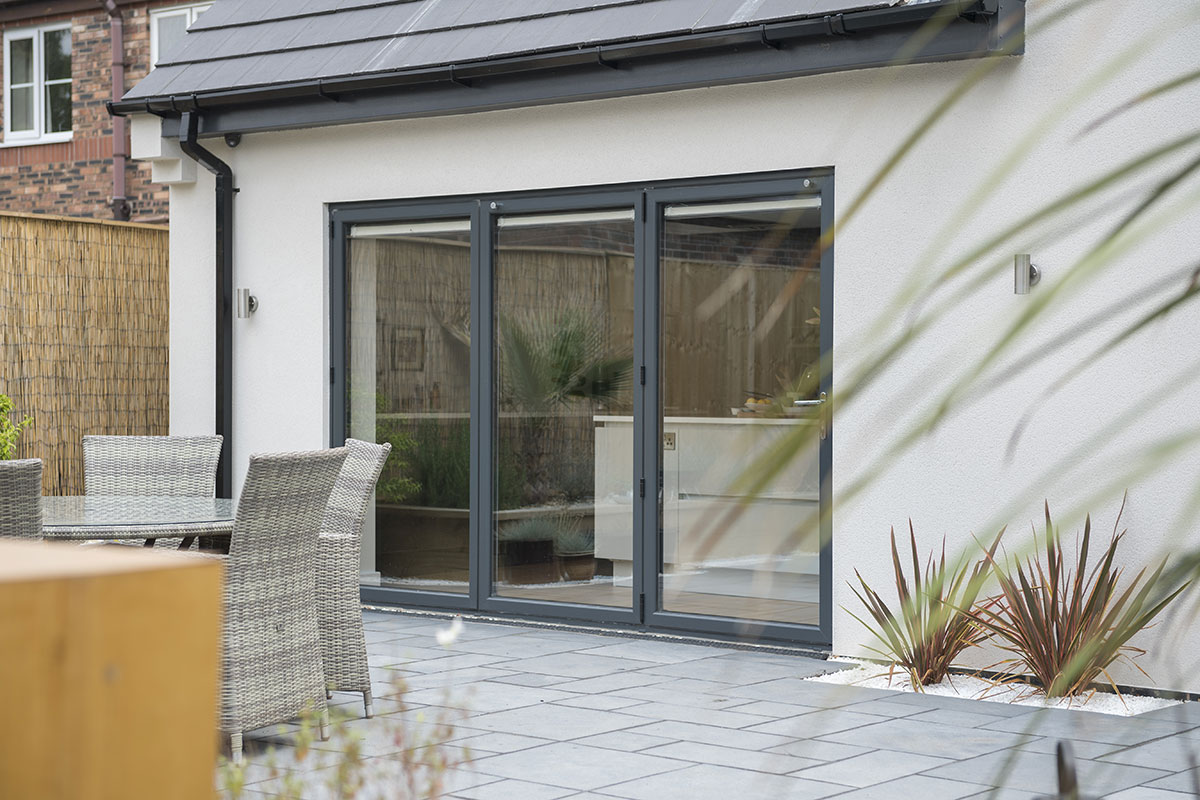 Starting Your Own Double Glazing Project in Nottingham
If you are looking to start your own double glazing project and want to receive the best customer service then get in contact today. Our team are available to take your call and answer your queries. You can call us on 01522 512 020. Or why not fill out our online contact form? Just enter a few details about you and your project and one of our team will answer as soon as they can.
For those who already know what products they want, then why not fill out our online quote form. This will provide you with a bespoke estimate on how much our services will cost you.
We also have our showroom which is based at Chieftain Way, Tritton Road, Lincoln. If you want to book an appointment to visit us, you can fill out this online form. If you can't make it to our showroom but still want to speak to one of our team face-to-face, you can book in an appointment for them to visit your home through our contact page.