Aluminium Doors Lincoln and Nottingham
20th August 2016 Comments
Stunning Aluminium Doors in Lincoln and Nottingham
Why not treat yourself to exceptional style and beauty for your Lincoln or Nottingham home and choose an aluminium door? These impressive double glazed doors offer excellent thermal efficiency, outstanding levels of security and superb, long lasting performance.
You can choose from a multitude of styles and designs, giving you the opportunity to find the absolute perfect fit for your home, whether that is as a main entrance, or to the back of your property.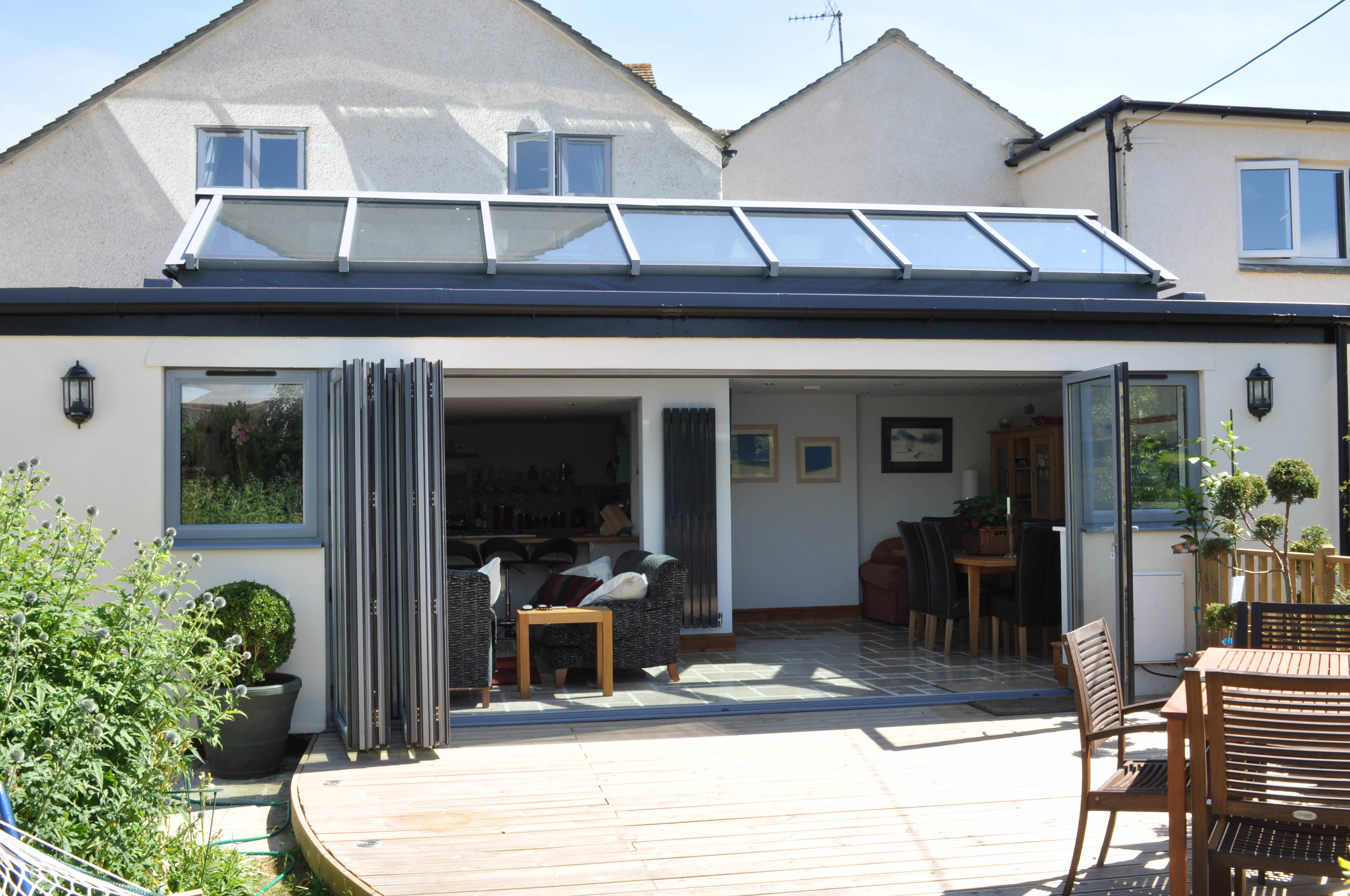 Why Choose Aluminium Doors?
There are so many reasons for choosing an aluminium door. Not only are you presented with enhanced security, which is provided through a combination of an inherently strong structure and technologically advanced locking systems, but they offer a whole host of other benefits too.
Our aluminium doors are exceptionally thermally efficient. The thermally broken profile enables them to lock heat into your home. This, coupled with outstanding double glazing, ensures that your home is kept warmer for longer. In turn, you will save money on your energy bills as you will use less heating.
Another feature of the aluminium door range is that they provide incredibly long lasting performance. They will continue to look pristine, never warping, rotting or fading, year after year. They require minimal maintenance, saving you time and money, freeing you up to do things that you would enjoy far more.

Choose Your Aluminium Door Style
The range of styles and designs available to you is virtually limitless when it comes to choosing an aluminium door for your Lincoln or Nottingham home. Add to this the extensive range of colour choices and you can be confident that we have the perfect aluminium door for you that will enhance the aesthetic of your property.
Whether you would prefer a greater glazed area, or more aluminium in the design, the choice is yours. Not only that, but there are a variety of glazing options available too, so you can customise almost every detail.
You can rely on our aluminium doors being almost indestructible, keeping your family and home safe. This is due to their inherent strength and multi-lock reinforcement. The beauty of this is that style is not compromised to create this strength. Our aluminium doors have beautiful slimline frames which completely disguise their amazing strength.
Aluminium Bi-Fold Doors
Incredibly popular due to their luxurious finish, smooth operating action, and stunning design, our aluminium bi-fold doors are a highly sought after choice for your Lincoln home.
They really do offer the wow factor when it comes to creating an impressive entrance to your garden. You can truly fuse your indoor and outdoor living spaces with their wide openings and neat folding action.
Just as with all our aluminium doors, our aluminium bi-folding doors offer supreme energy efficiency, keeping your home warm and protected from the weather outside.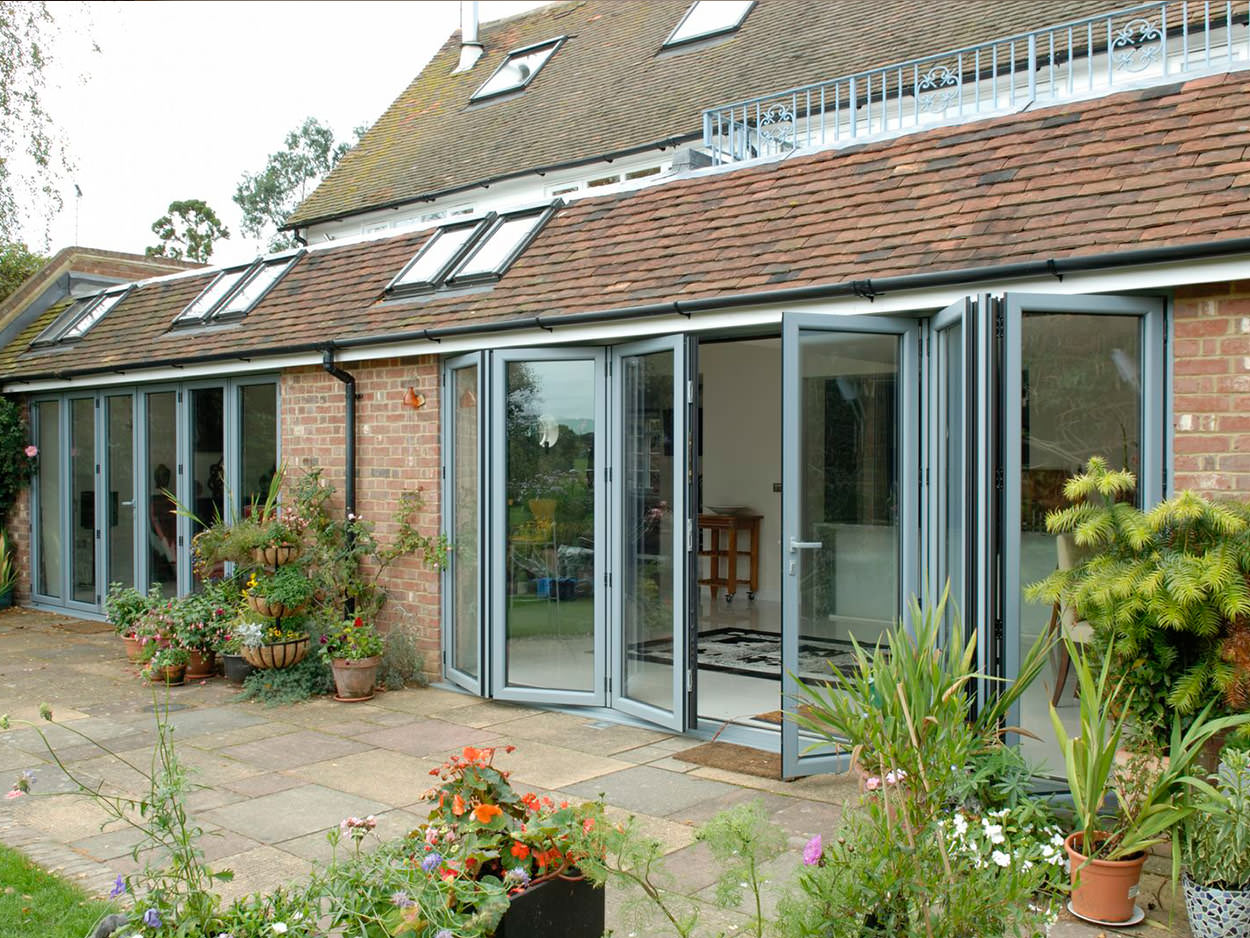 Aluminium Patio Doors
Our range of aluminium patio doors use the very latest technology to ensure your home is safe. Gone are the days when a double glazed patio door was seen as a weak spot for burglars. These modern developments offer a virtually indestructible profile coupled with high security locking mechanisms that will defeat even the most intense physical attack.
But there is more to our aluminium patio doors than outstanding security. They are also beautiful, with slimline frames that can be customised with our range of colours to suit your tastes.
They provide an extensive glazing area, giving you amazing, uninterrupted views of the outside. This has a second benefit of enabling the maximum amount of natural light available to flood into your home.

Aluminium Door Prices in Lincoln and Nottingham
Whether you are looking for a residential aluminium door, a bi-fold door, or a patio door for your Lincoln or Nottingham home, then we can offer you the most competitive prices in the area. We aim to give you the best value possible when it comes to choosing aluminium doors. Our mission of honesty and integrity ensures that we strive to be cost effective.
If you would like to know more about our complete range of aluminium doors, or perhaps you would like a double glazed door quote, then please contact us. We have a great team just waiting to take your call and discuss the options available. They offer an efficient service, where your happiness comes first, so there is no obligation when you speak to us or get one of our free quotes.